Season: Perennial
USDA Zones: 5 - 9
Height: 24 inches
Bloom Season: Summer and fall
Bloom Color: Orange
Environment: Full sun
Soil Type: Well-drained, pH 5.8 - 7.2
Temperature: 70F
Average Germ Time: 28 - 56 days
Light Required: Yes
Depth: 1/4 inch
Sowing Rate: 1 - 2 seeds per plant
Moisture: Keep moist until germination
Plant Spacing: 24 inches
Care & Maintenance: Blackberry Lily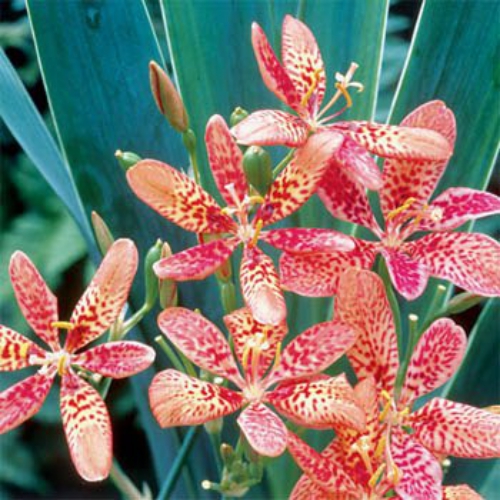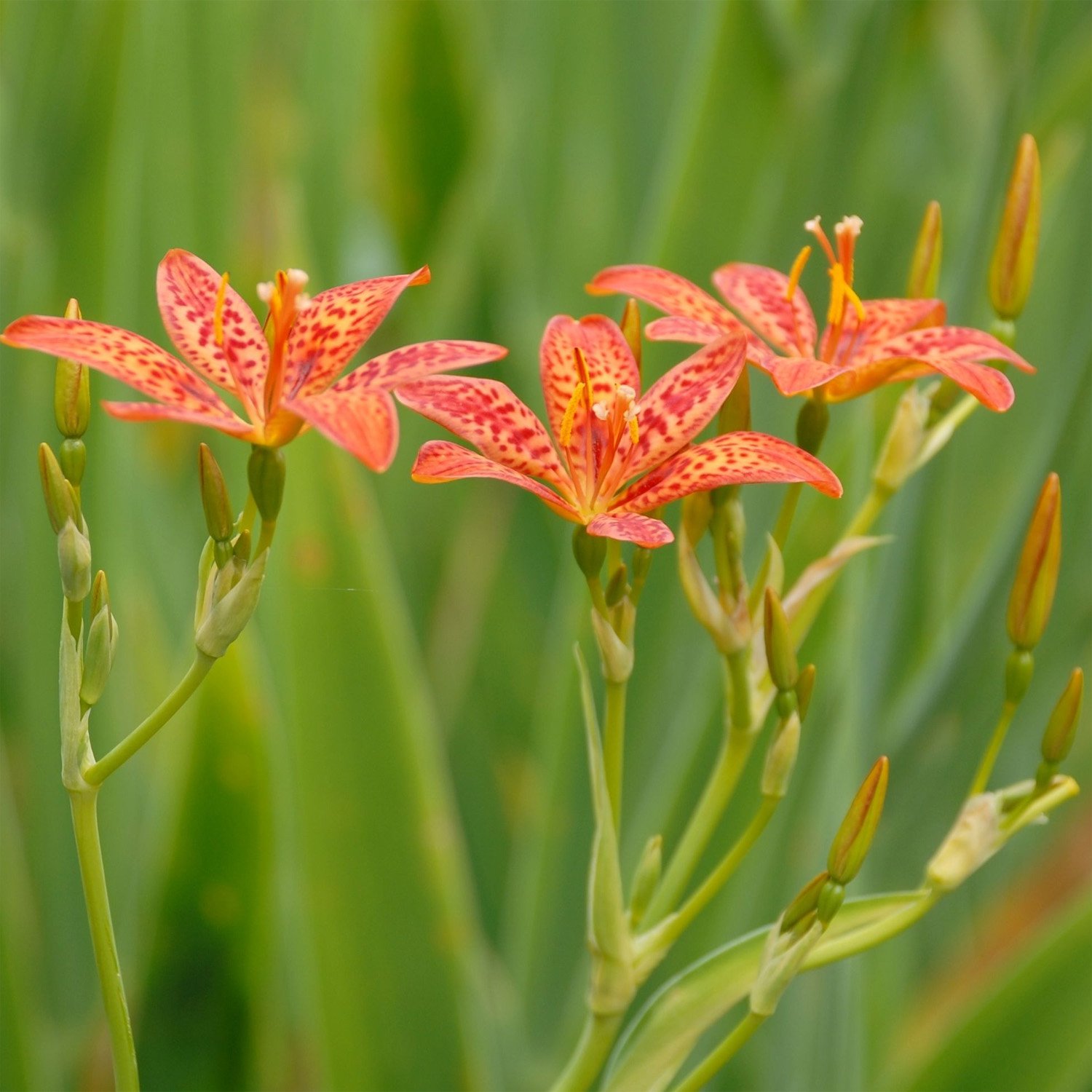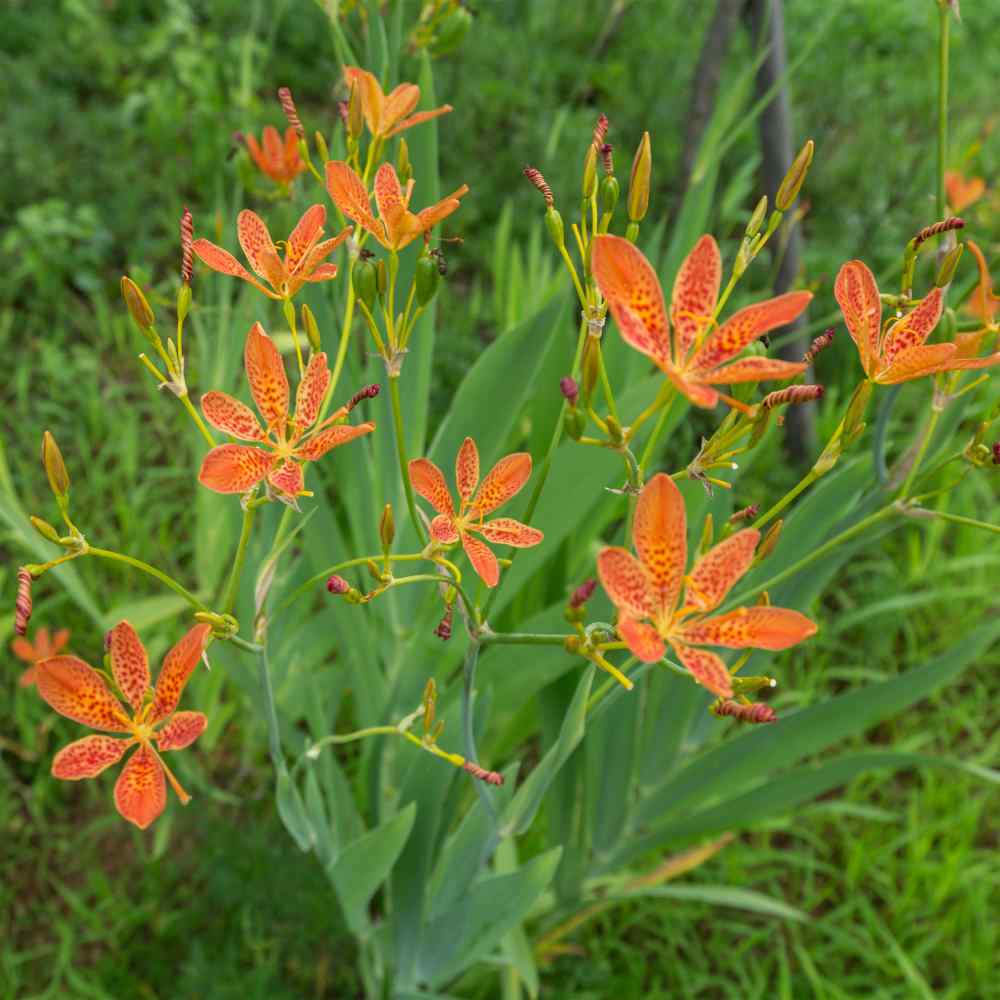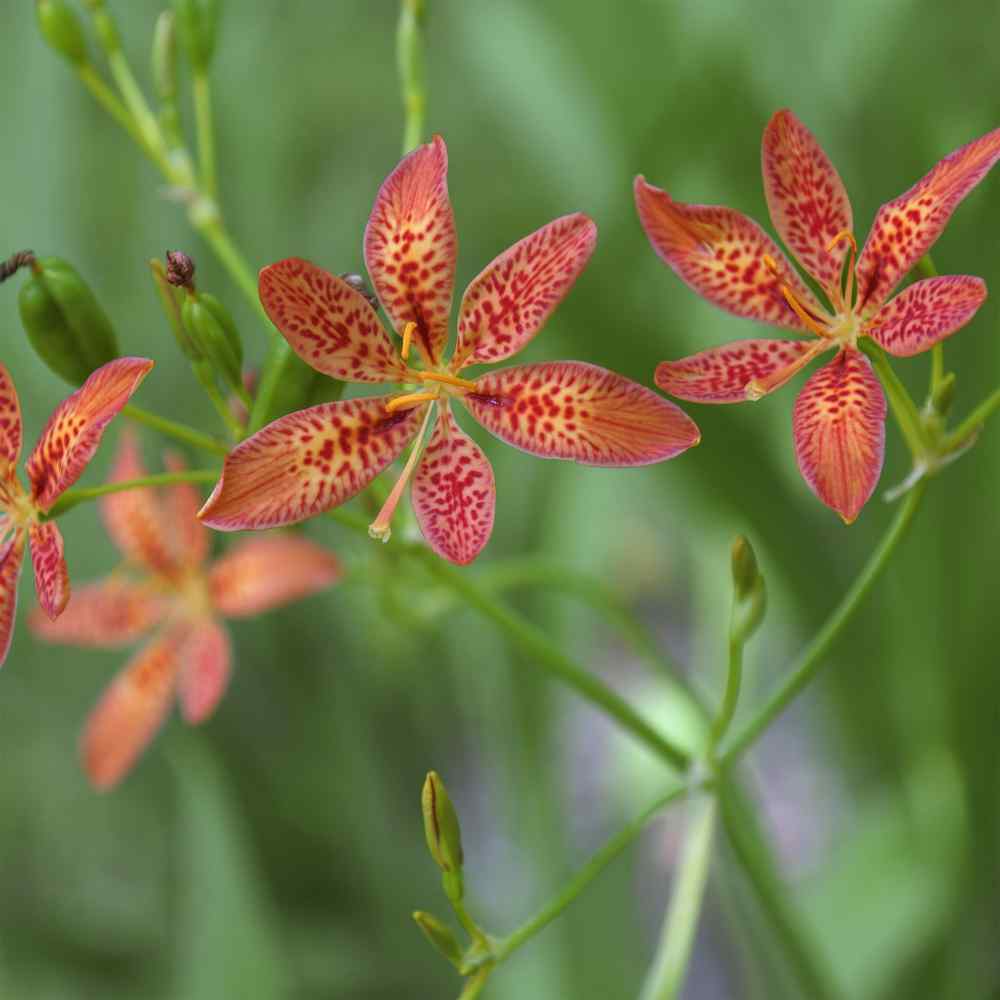 Blackberry Lily (Belamcanda Chinensis Freckle Face) - Blackberry Lily flower seed produces an unique eye-catching flower for the garden. The flower has red to black freckled orange blossoms 2 inches in diameter. This perennial is hardy, only requiring a moderate amount of water so it does well in drier, hotter climates.
Great cut flower
Blackberry Lily Freckle Face makes a great cut flower and it dries nicely too. The flower seed clusters also go well in fall arrangements.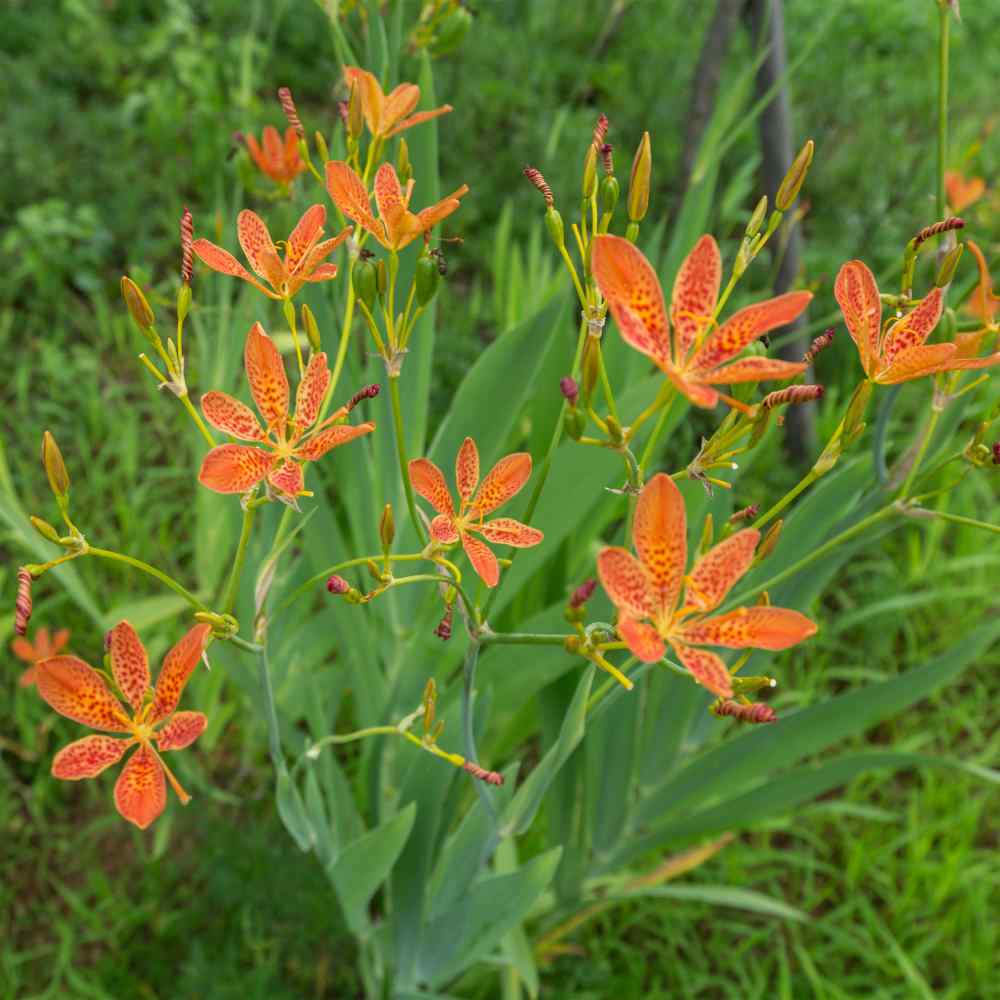 Flower seed | blackberry lily
How to grow
How To Grow Blackberry Lily From Seed: To start the Belamcanda Chinensis seed, sow them directly in the garden about 1/4 inch deep in the spring after all danger of frost has passed. Or you can start indoors 4 - 6 weeks before last frost.

Grow in humus-rich, moist but well-drained soil that does not dry out in summer, in full sun or partial shade. Transplant after danger of frost when two true leaves have appeared. If you have existing Blackberry Lily Freckle Face plants, the tubers from mature plants transplant easily.
Sowing Rate: 1 - 2 seeds per plant
Average Germ Time: 28 - 56 days
Keep moist until germination
Attracts butterflies and bees
Depth: 1/4 inch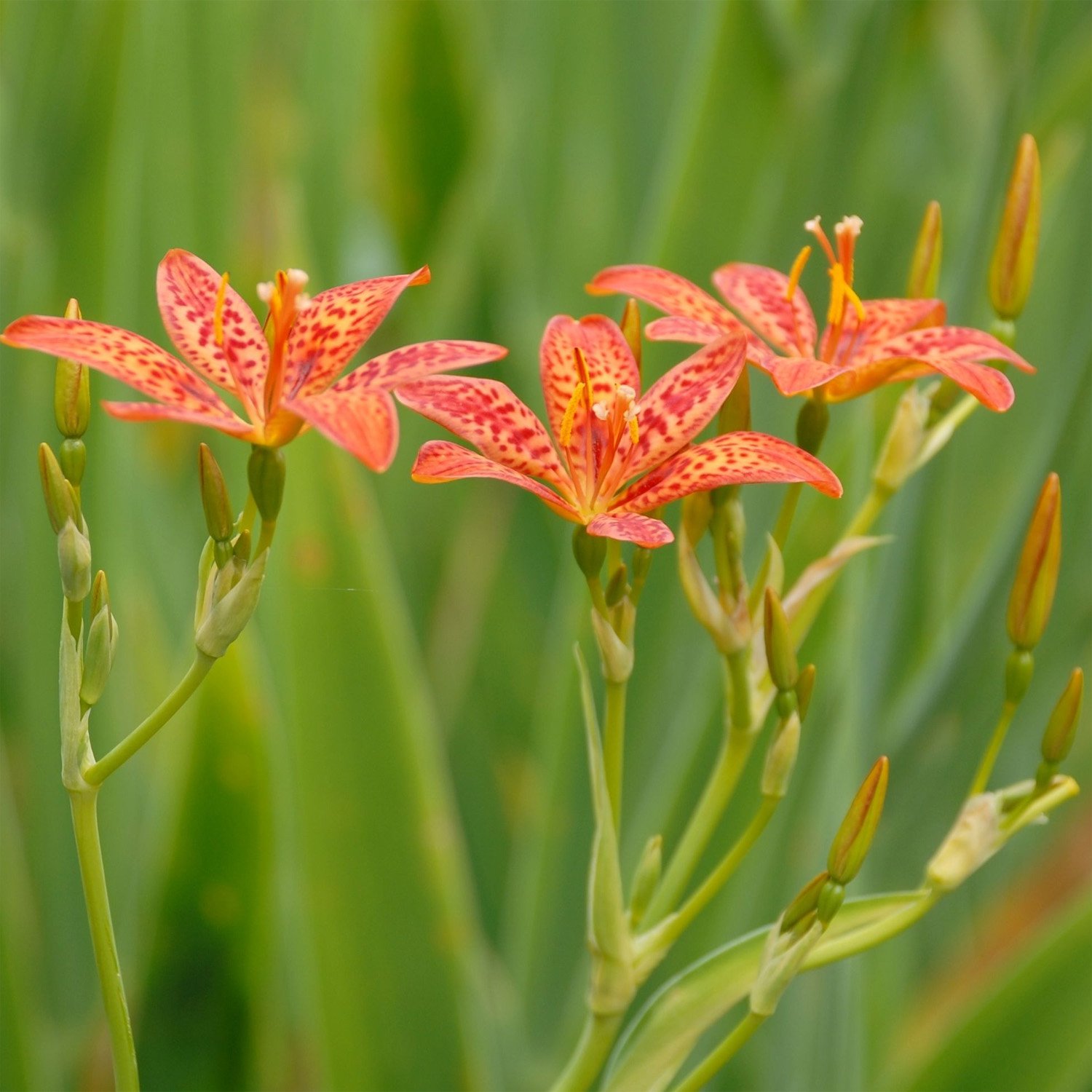 Flower Specifications
Flowers will normally appear the second year after planting, but if the flower seed is planted early enough, flowers will appear the first year. After the Belamcanda Lily has bloomed, shiny black seed clusters that resemble blackberries appear. The Blackberry Lily is heat tolerant and drought resistant.
Height: 24 inches
USDA Zones: 5 - 9
Season: Perennial
Deer Resistant: Yes