Groundcover Specifications
Season: Perennial
USDA Zones: 4 - 8
Height: 8 - 12 inches
Bloom Season: Spring and summer
Bloom Color: White, pale pink
Environment: Partial shade to full shade
Soil Type: Rich, evenly moist, pH 5.2 - 6.5
Deer Resistant: Yes
Temperature: 70F
Average Germ Time: 21 - 28 days
Light Required: Yes
Depth: Press seed into soil, do not cover
Sowing Rate: Approximately 500 seeds covers 10 square feet or 6 seeds per plant
Moisture: Keep seeds moist until germination
Plant Spacing: 12 inches
Note: For detailed directions for indoor and outdoor planting, please Click Here
Care & Maintenance: Foamflower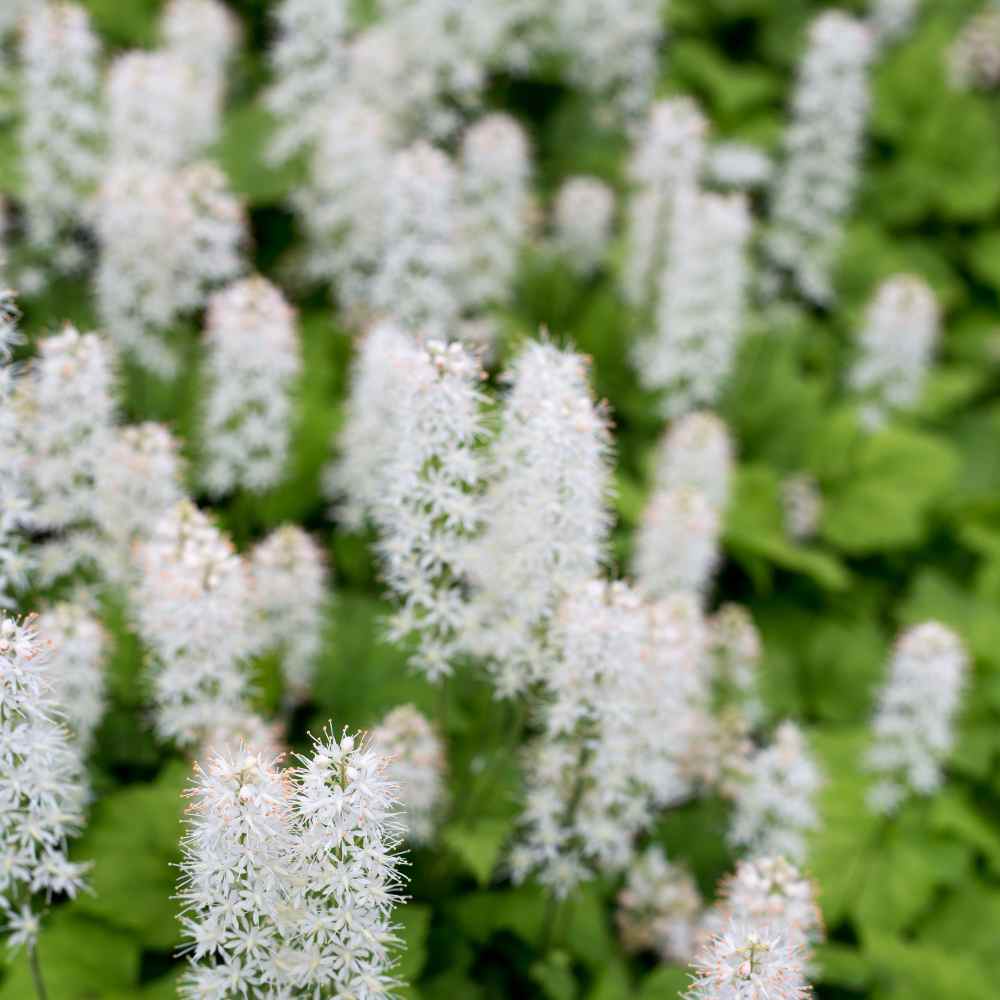 Foamflower (Tiarella Wherryi) - Grow this excellent ground cover for shade from Foamflower ground cover seeds. Foamflower plants thrive in cool, shaded areas, especially woodland conditions with humus-rich, moisture retentive soil in dappled to full shade. If sited properly, these ground cover plants will keep their foliage all winter long shedding only when the warmer days of spring arrive. These heart-shaped foliage flowering ground cover plants are becoming quite popular thanks to their shade tolerance, leaf shape, marked foliage, repeat flowering and light fragrance.
Tiarella Wherryi plants form spreading colonies and make excellent groundcovers for shady places. Individual flowers are small, white or pink, but are formed on dense showy clusters held above the foliage. This ground cover plant is stoloniferous and quickly spreads.
The germination for Foamflower seeds tends to be erratic. It is recommended to place the Tiarella Foam Flower seeds in the refrigerator for 4 - 6 weeks before sowing (moisten a paper towel, place seeds and moist towel in a ziploc bag). After the cold treatment, sow the ground cover seeds directly on the surface of good seed starting mix indoors. Keep the temperature at 70F and water the seeds from underneath the tray. Keep the Foamflower seeds moist but not saturated. Transplant seedlings into prepared area after temperatures are consistently warm and danger of frost has passed.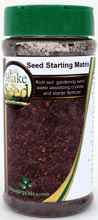 Shake 'n Seed - We are now offering shaker bottles filled with our seed starting matrix: rich soil, gardening sand, water absorbing crystals, and starter fertilizer. This not only helps dispense your seed, but it gets it off to a great start! Simply remove lid from shaker bottle, add seed from packet, put back on lid, shake the bottle vigorously for 15 seconds, and then shake your way to beautiful new plants! Use Shake 'n Seed over good quality soil, and then gently water to keep seed moist until it sprouts. Great for ground covers or mass planting flower seeds.