Season: Perennial
USDA Zones: 5 - 8
Height: 18 inches
Bloom Season: Mid summer to late fall
Bloom Color: Yellow
Environment: Full sun to partial shade
Soil Type: Well drained soils, pH 5.5 - 6.5
Temperature: 34F for 2 weeks then 60F 4 - 6 weeks
Average Germ Time: 42 - 56 days
Light Required: No
Depth: Cover very thinly
Sowing Rate: 5 - 8 seeds per plant
Moisture: Keep seeds moist until germination
Plant Spacing: 12 inches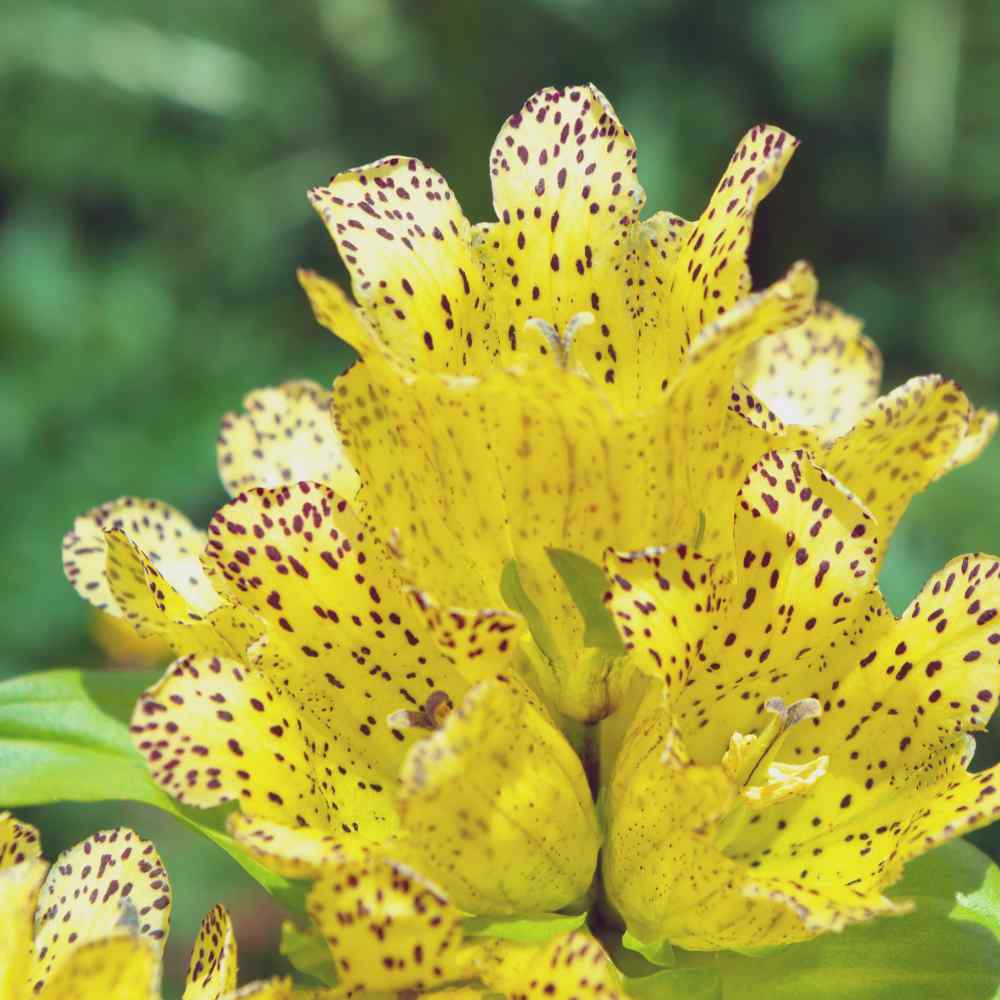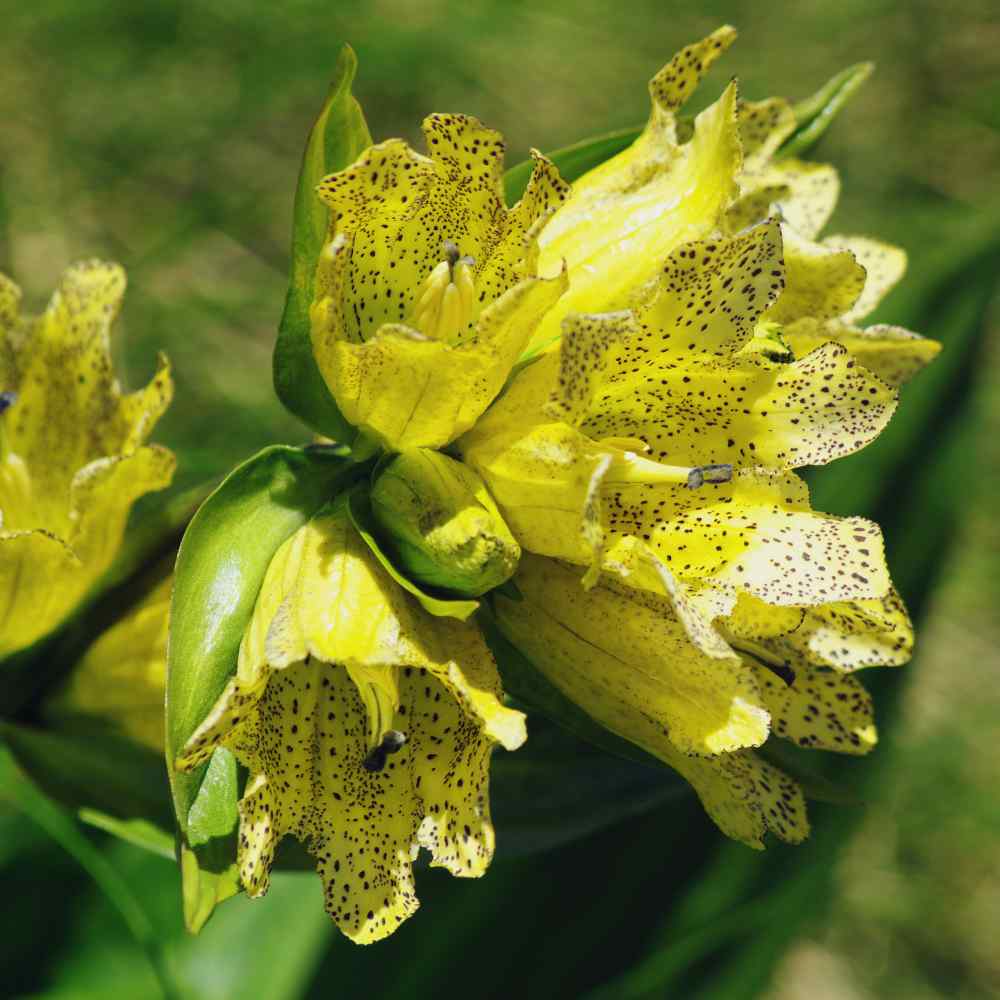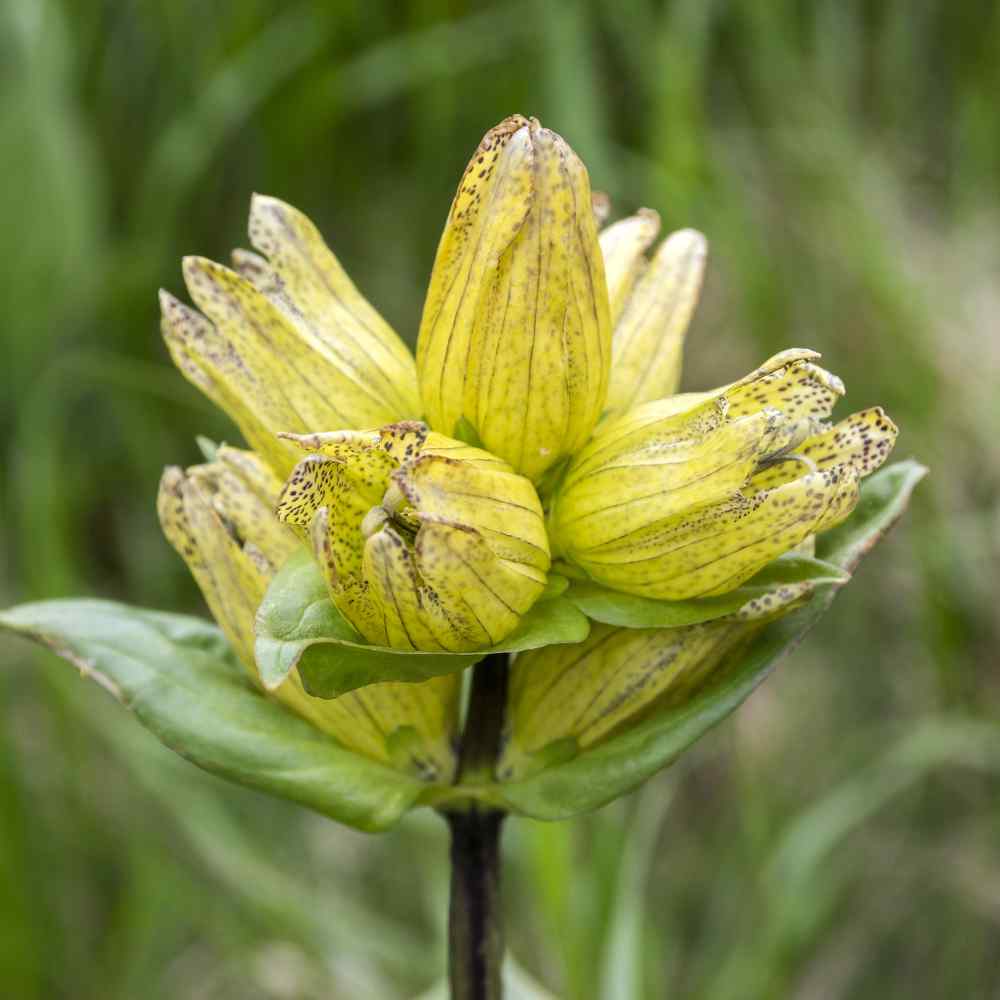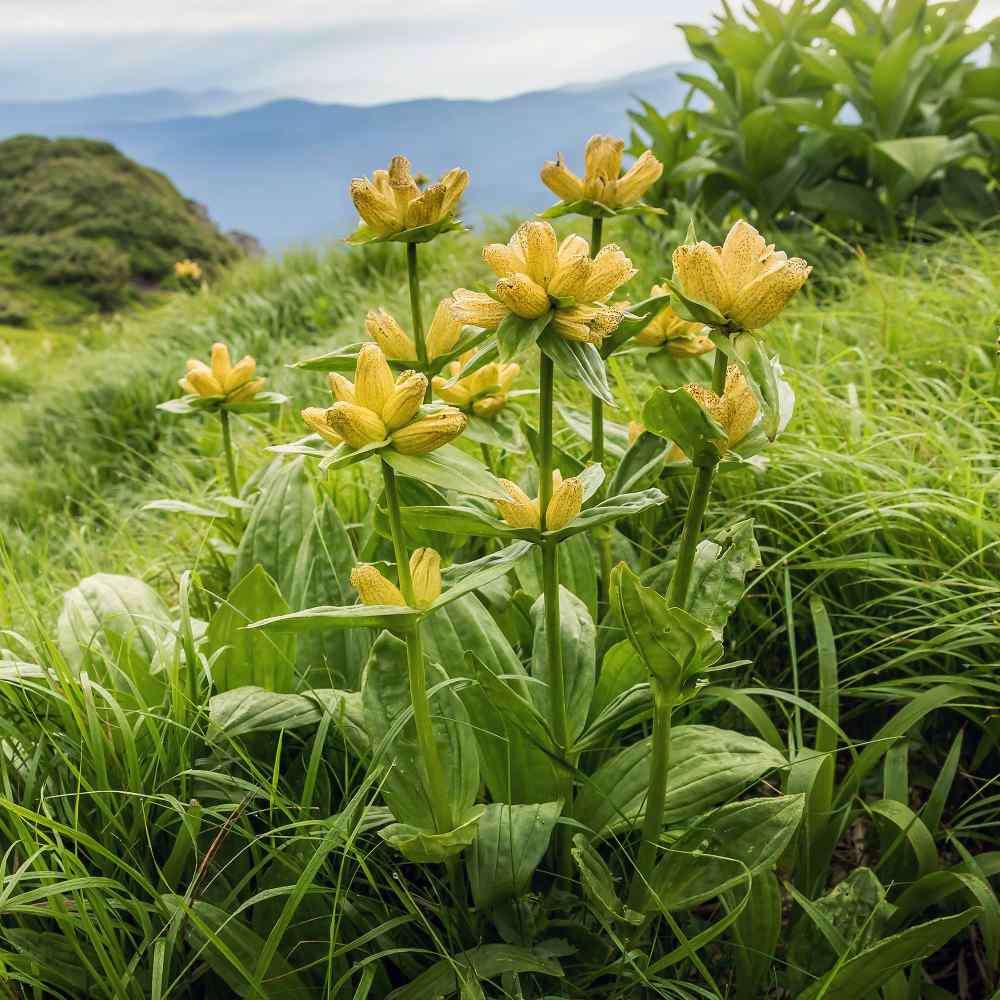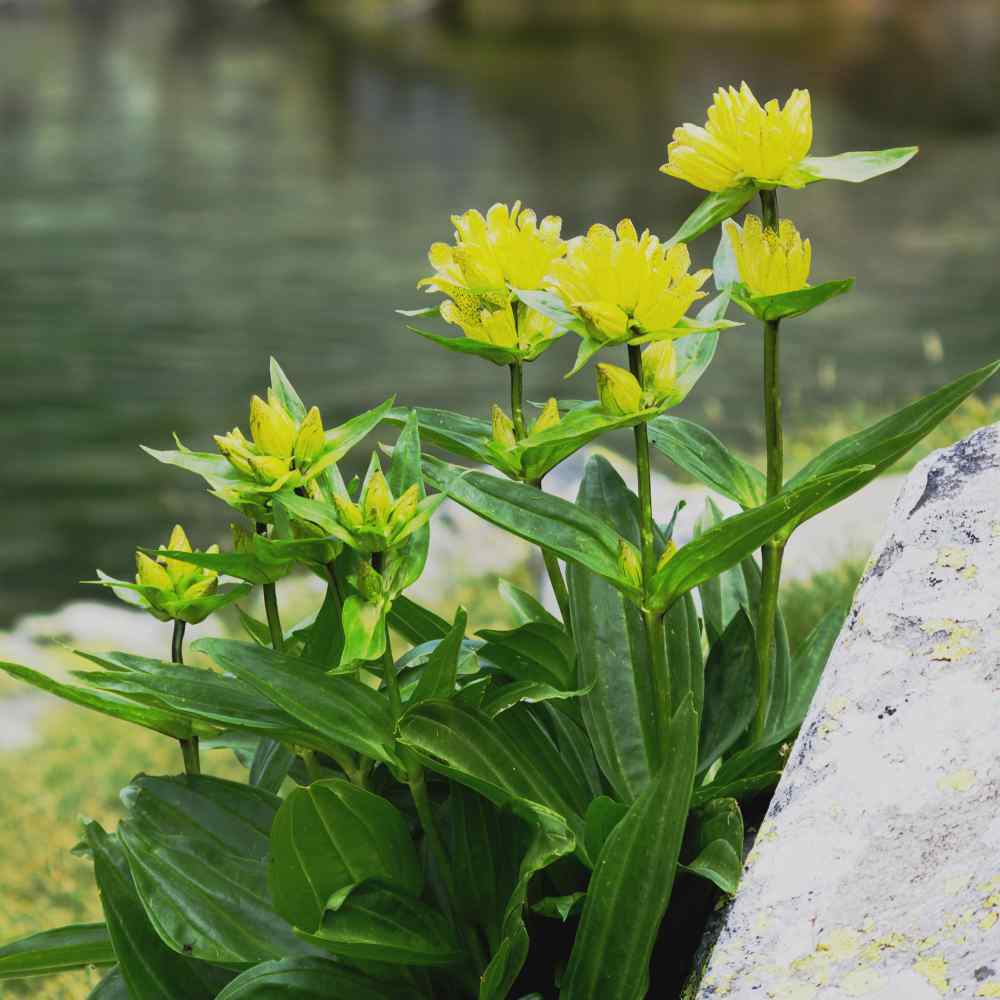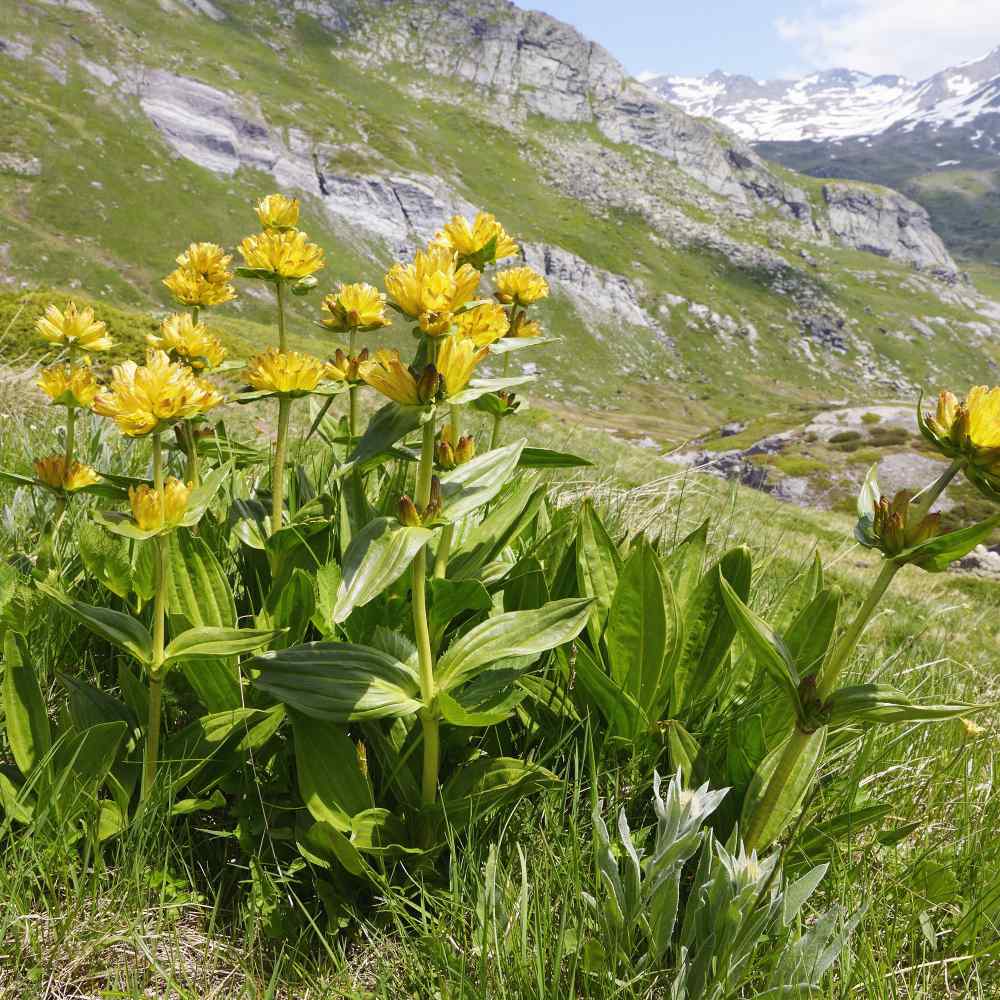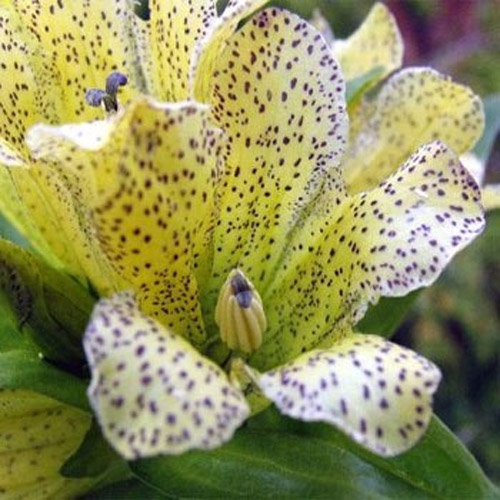 Spotted Gentian (Gentiana Punctata) - Grown from Gentian seeds, this unique herb is known for its bitter root. The herb has a long medicinal use in the treatment of digestive disorders. The clumping perennial has yellow flowers that are freckled and veined and without stalks. Bees and butterflies are pollinators that enjoy the Spotted Gentian herb. Typically, Spotted Gentian will bloom in late summer and will die back in winter.
Gentian herb plants are not picky about soil type, but they do require a moist but well-drained soil. Spotted Gentian grows better in the north where temperatures are more moderate in the summer. In areas with hot summers, partial shade is needed.
How To Grow Spotted Gentian Plants: Gentian seeds require some patience in getting them to germinate. There are two recommended methods for starting the seed. First method, in the spring, mix the herb seeds in a moist growing medium, place in a freezer bag, then stratify by refrigeration for two months. Second method, in the fall place the Gentian seeds in starter trays with seed starter mix that has been moistened. Cover the trays with glass or plastic to help keep the moisture in. Place the trays in a cold frame outdoors or place the flat in a protected area outdoors. Gentian seedlings can be transplanted into their permanent place either in spring or fall. Gentian plants require moist, humus soil that drains well.