Season: Perennial
USDA Zones: 8 - 10
Height: 20 inches
Width: 24 inches
Foliage Color: Green
Flower Color: White
Growth Rate: Moderate
Fall Color: No change
Soil Requirement: Evenly moist soils, pH 5.8 - 7.2
Environment: Full sun
Temperature: 68F
Average Germ Time: 21 - 28 days
Light Required: Yes
Depth: Seeds must be covered thinly
Sowing Rate: 2 - 3 seeds per plant
Moisture: Keep seeds moist until germination
Plant Spacing: 24 inches
Care & Maintenance: Feathertop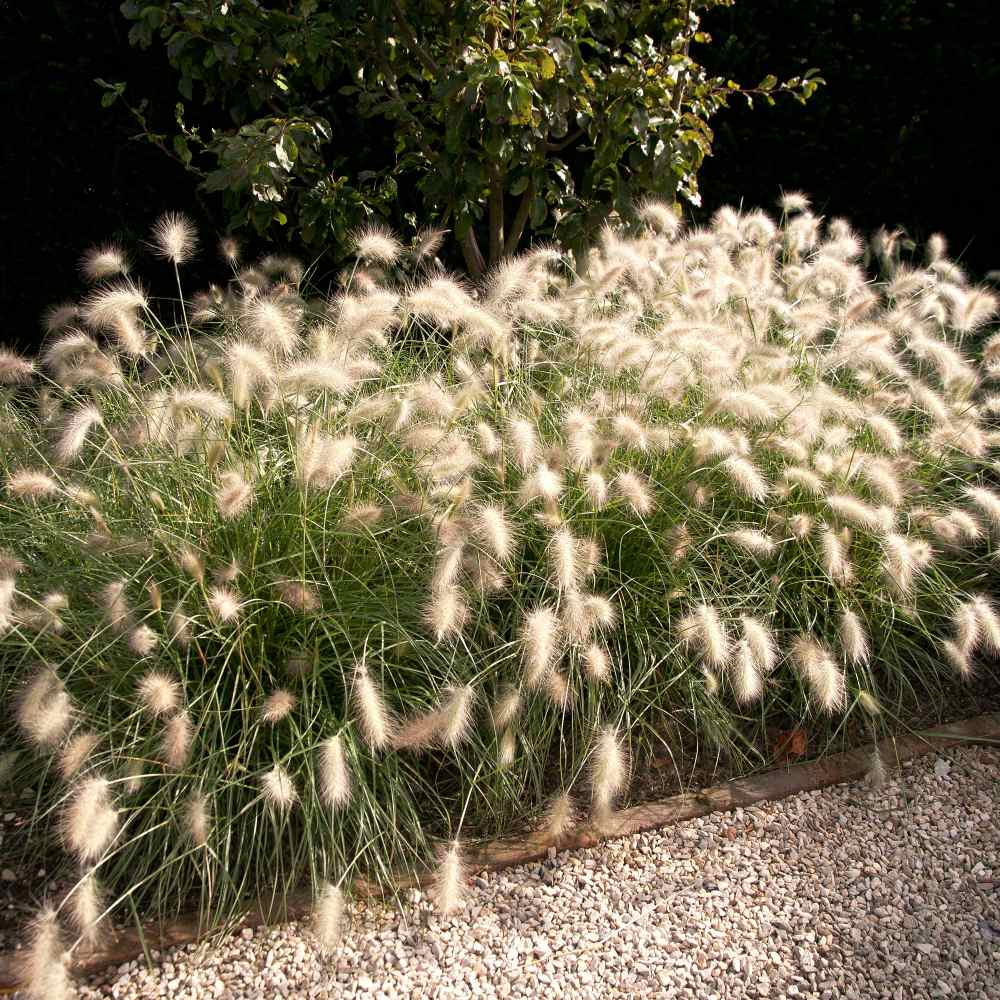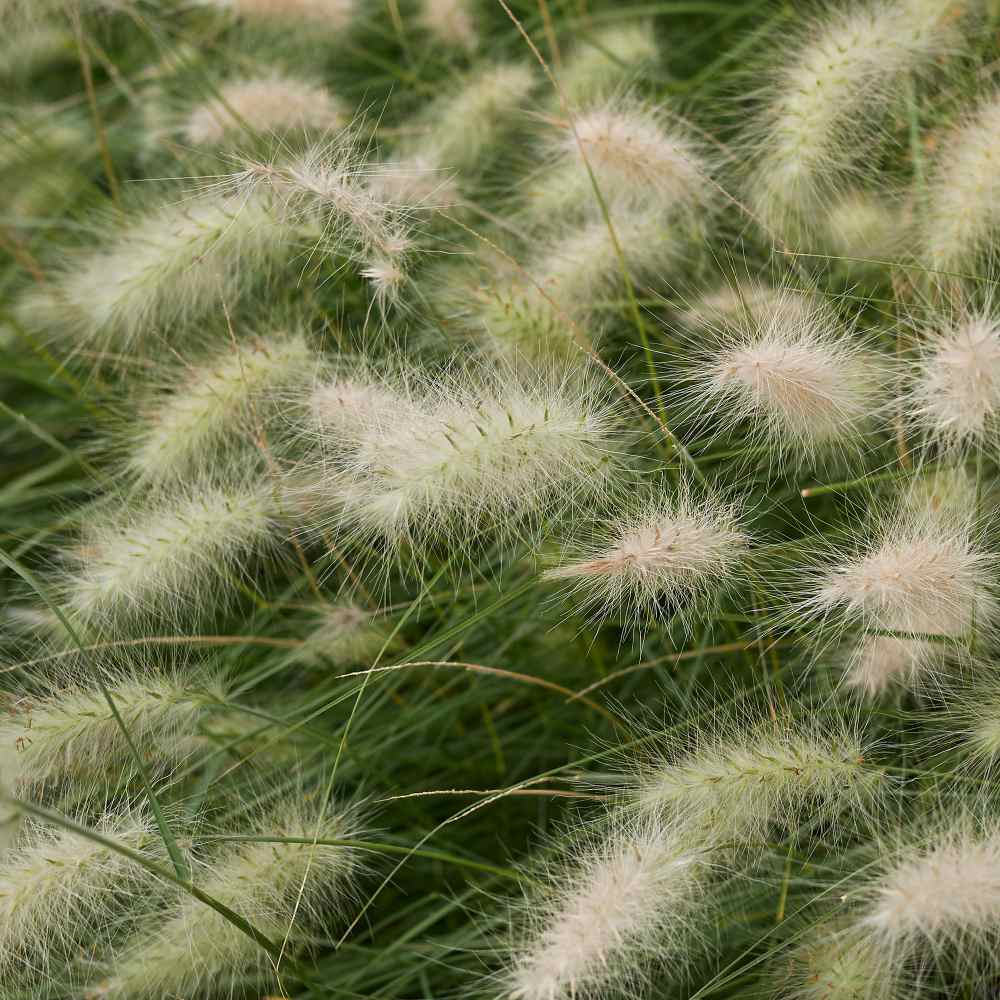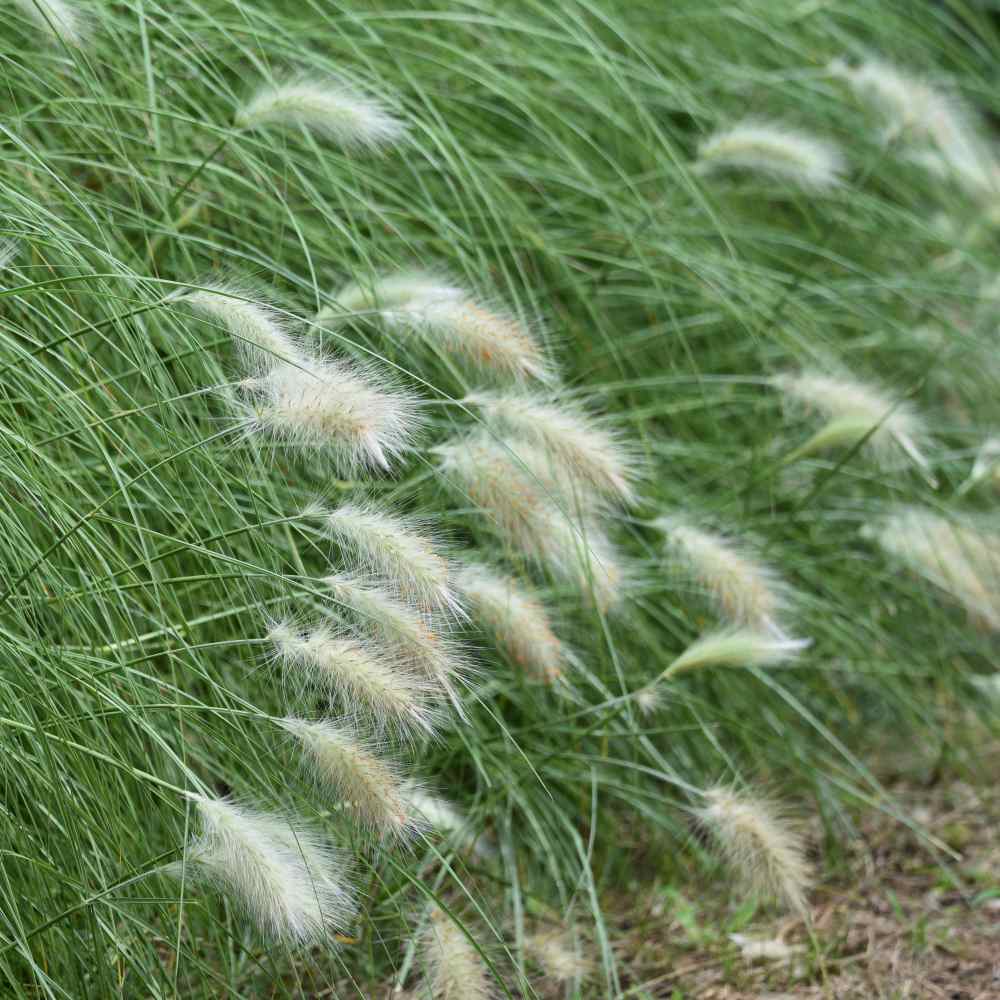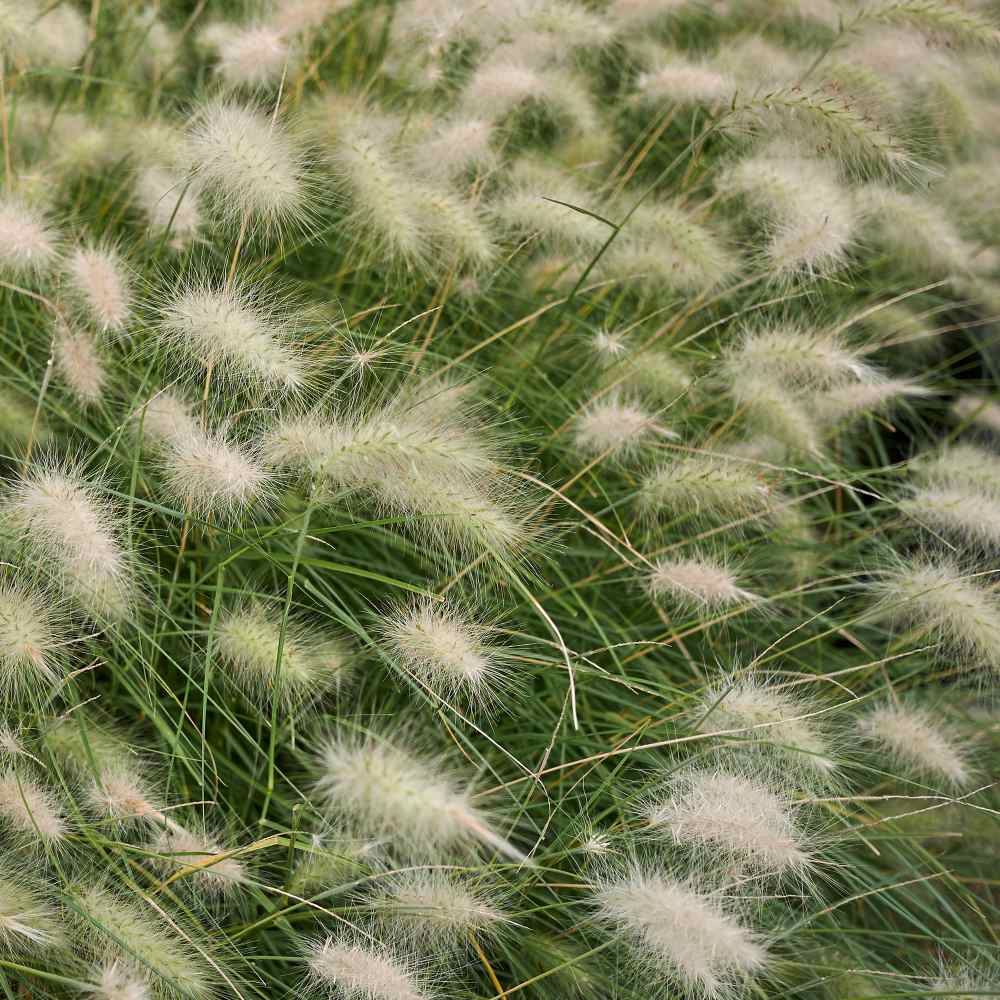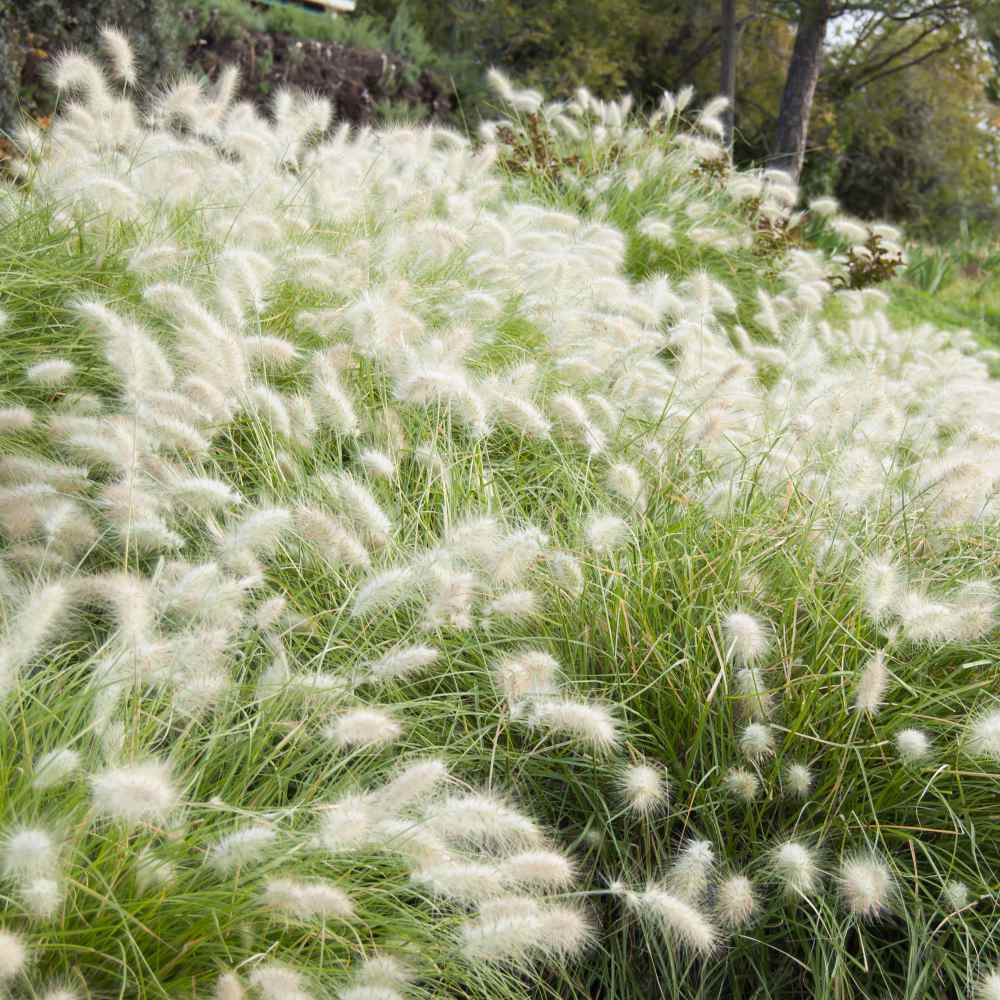 Feathertop (Pennisetum villosum) - Easy to grow from Feathertop seeds, this beautiful ornamental grass is a clump-forming, densely tufted type of fountain grass. Feathertop ornamental grass produces nodding silver panicles in great profusion from late summer through early fall. The flowers look like clouds that are floating about, catching the breeze and waving about. Pennisetum villosum Feathertop is well-suited for containers or it will beautify mixed bed and borders.
Feathertop ornamental grass is a ready self-seeder, so grow it in an area where it can spread, or you will need to cut off the flowers before the seeds ripen in the fall. In the northern regions, Feathertop might not survive the winter, but since it self-seeds easily it should come back. The base can be covered in mulch to help the plant through the winter. In warmer regions it is a hardy perennial and is very drought tolerant. Ornamental grass care includes cutting the plant back in late winter or early spring.
How To Grow Feathertop Grass: Start Feathertop ornamental grass seeds indoors in the late winter. Use pots or trays filled with moist seed starting mix. Sow the ornamental grass seeds on the moist soil and lightly cover. When the seedlings are large enough to handle, transplant them into a larger pot for continued growing. Harden the ornamental grass plants off for 10 days or more before transplanting outside once frost danger has passed. Feathertop seeds can also be started directly outside after frost danger has passed.