Season: Annual
USDA Zones: 3 - 10
Height: 6 inches
Bloom Season: Summer through fall
Bloom Color: Salmon
Environment: Full sun
Soil Type: Well-drained, pH 6.1 - 7.8
Deer Resistant: Yes
House Plant: Yes
Latin Name: Celosia Plumosa Nana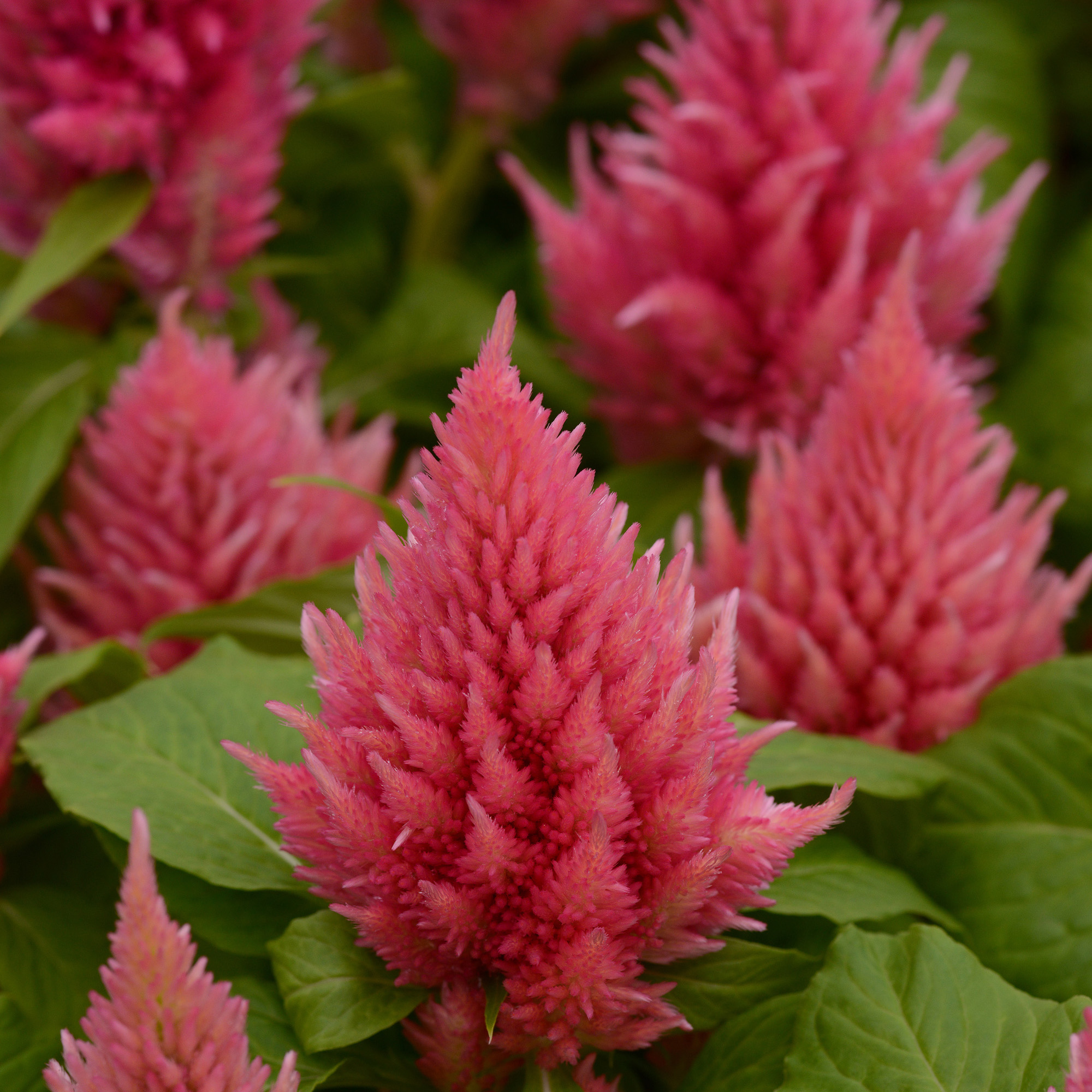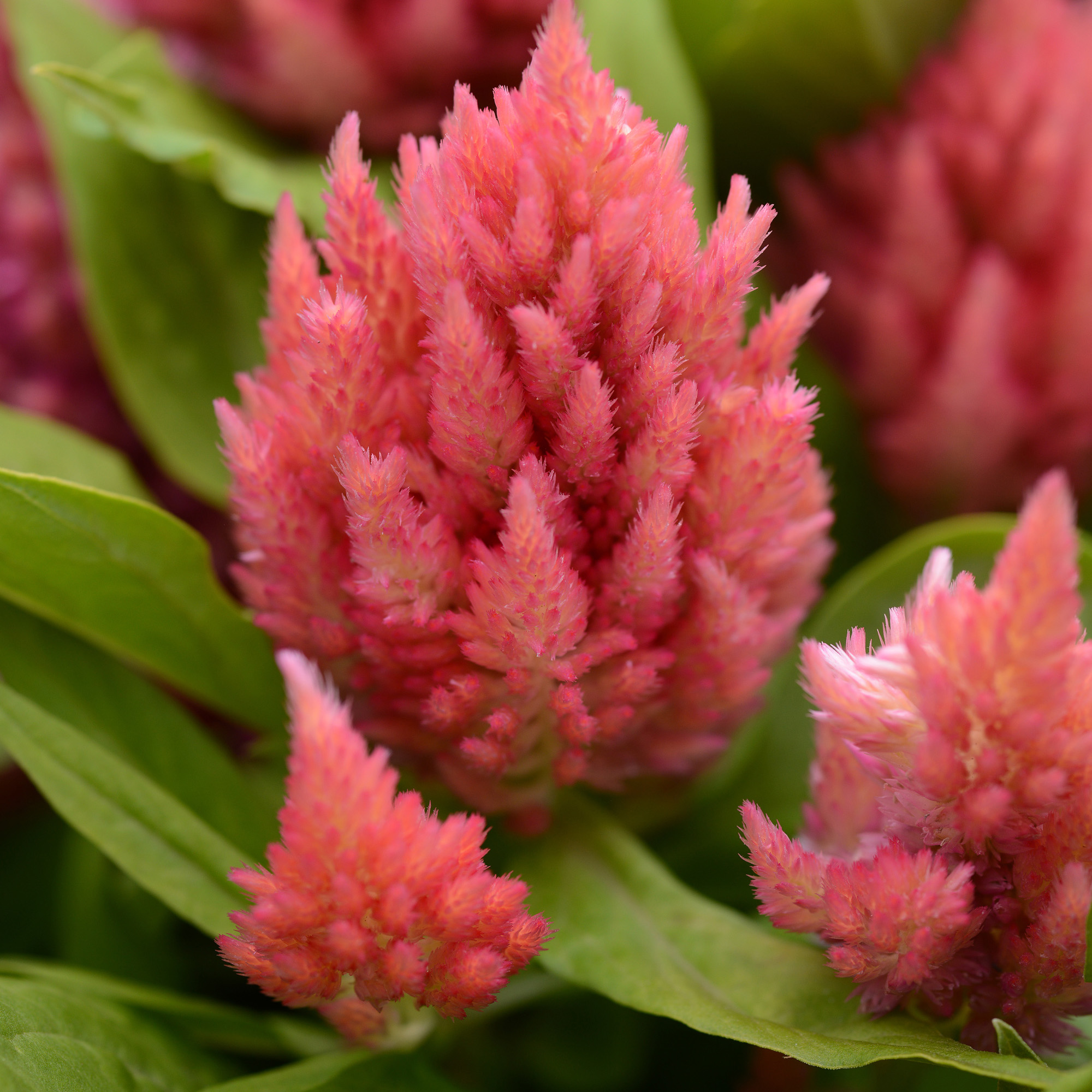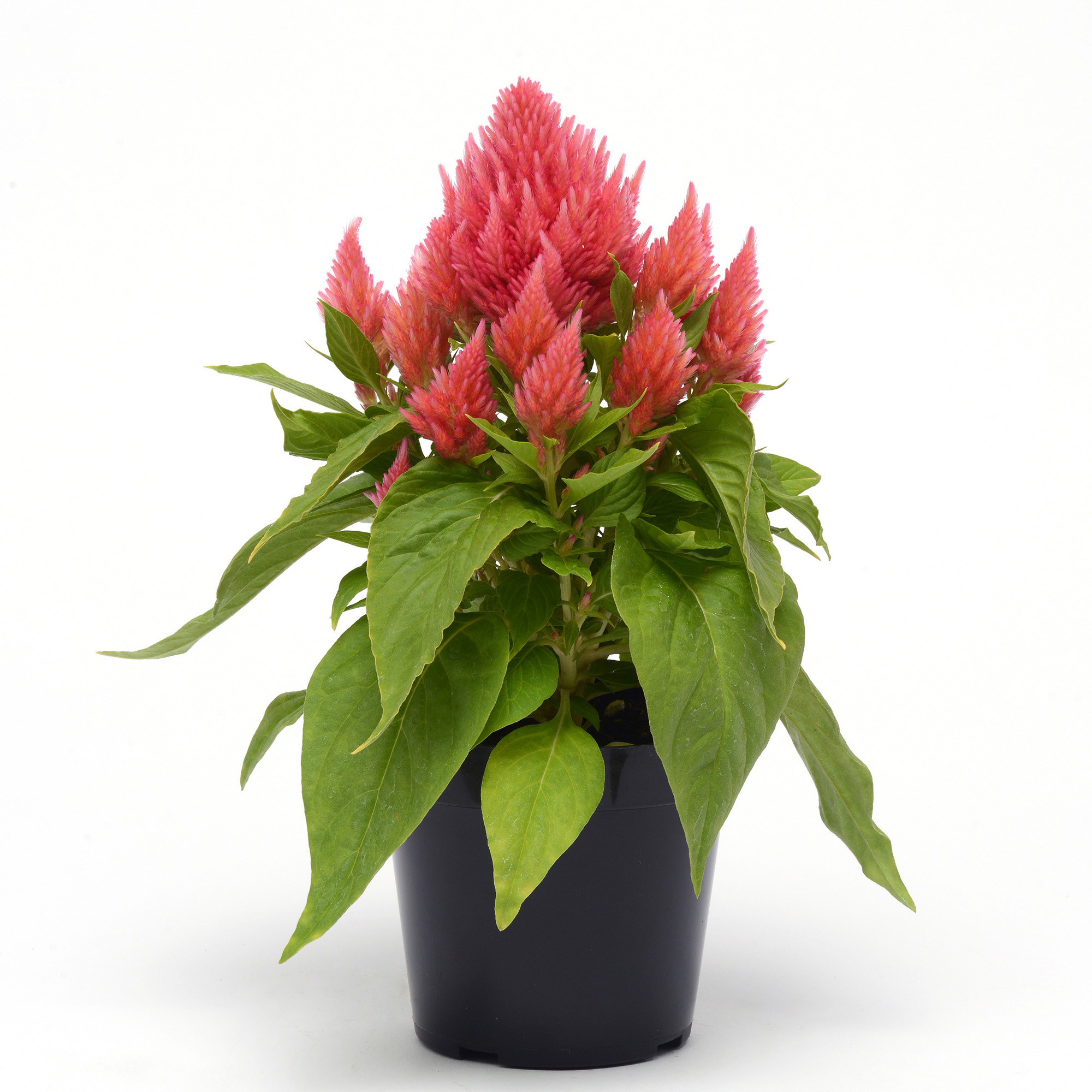 Celosia (Celosia Plumosa Nana Glitters Salmon) - For an exotic look in your flower beds, grow Celosia seeds and enjoy their display both in the garden and in the vase! This flower seed will produce a dwarf plant that is great for container growing. Some people even grow Plume Plants as an indoor plant in a bright, sunny window. Known as Woolflower or Plume Plant, Celosia flowers are erect, plume-like spikes of little flowers. This salmon color is especially beautiful and eye-catching.
Excellent for cutting
Plume Plants are an annual, but they will actually grow as perennials in frost-free zones. Woodflowers are excellent for cutting, and they dry and preserve well.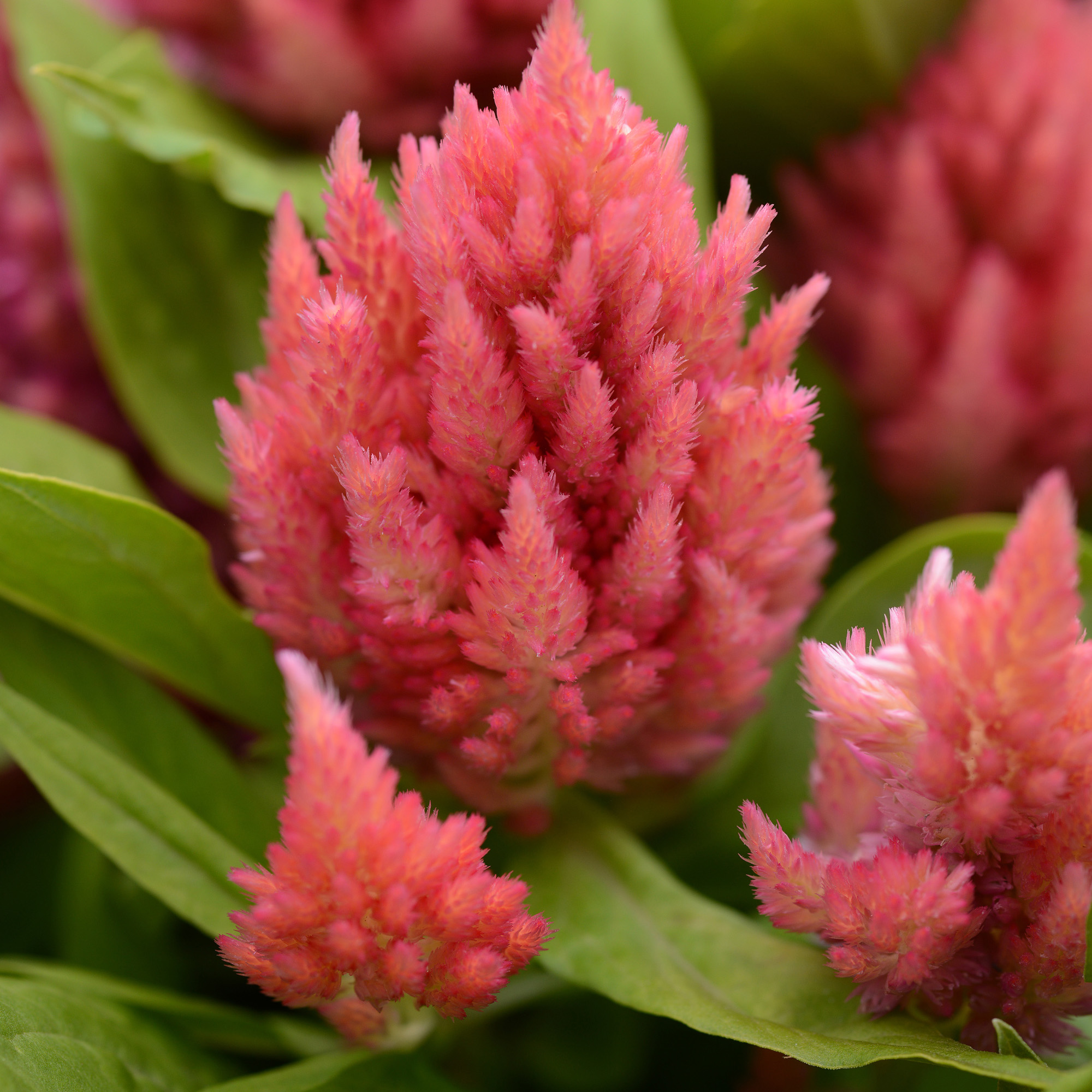 Celosia seed | salmon
How to grow
How To Grow Celosia From Seed: Celosia seeds are very tiny. For areas with a long growing season, Plume Plant flower seed can be directly sown into your flower garden in prepared soil after frost season has passed.

For cooler areas with shorter growing seasons, start the Plume Plant seeds 4- 6 weeks before the last expected frost. Press the Celosia seeds into the soil but do not cover them. The flower seeds need to stay moist, and require warm soil to germinate. Pinch back the early blooms to encourage more branching.
Sowing Rate: 3 - 4 seeds per plant
Average Germ Time: 10 - 15 days
Keep moist until germination
Attracts bees and butterflies
Depth: Do not cover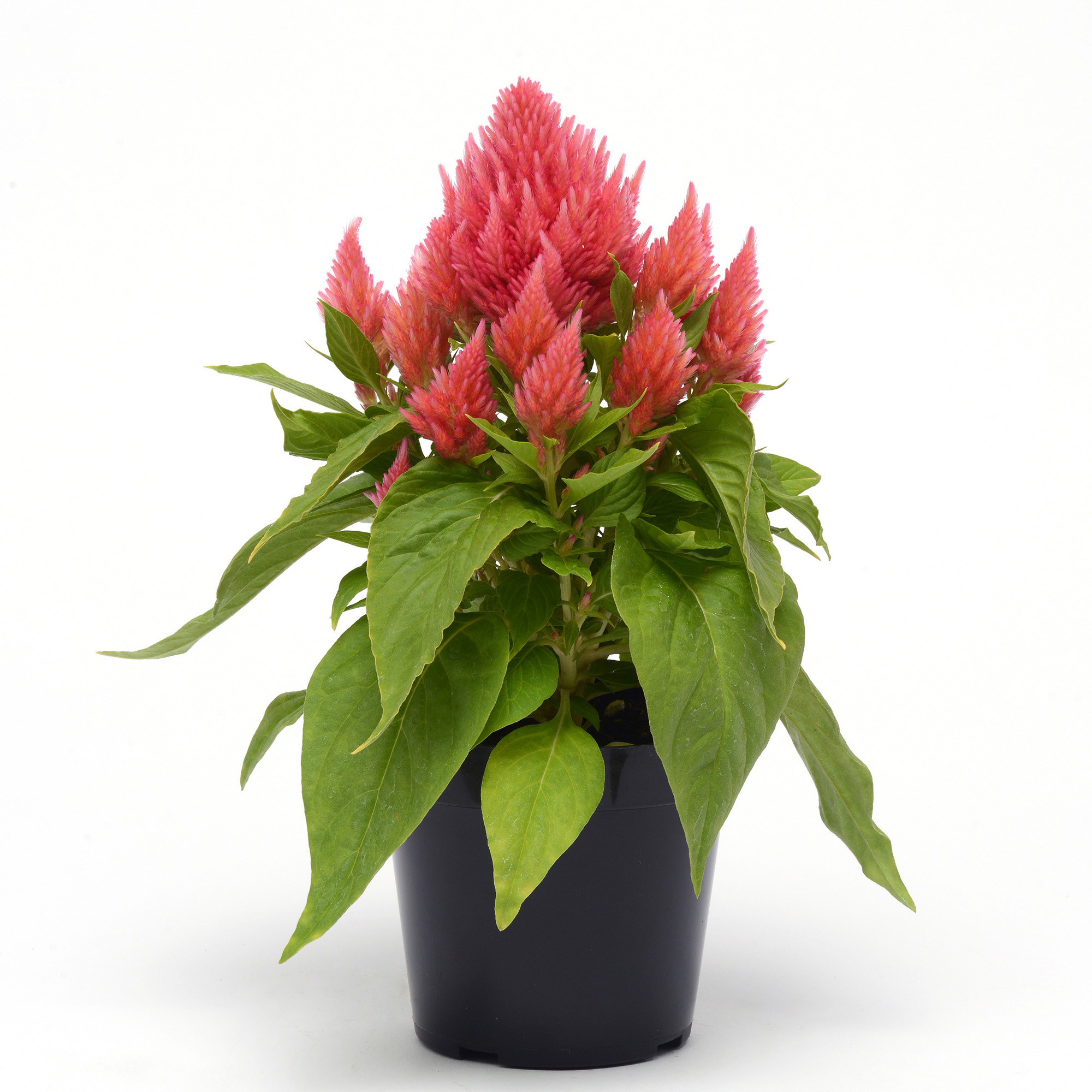 Flower Specifications
Celosia Plumosa plants like full sun, and they perform their best when grown in rich soil with lots of organic matter added to the soil. The soil needs to be moist but not saturated. Water Plume Plant Celosia regularly during dry periods. Plume Plants benefit from applications of general purpose fertilizer once or twice a month.
Height: 6 inches
USDA Zones: 3 - 10
Season: Annual
Deer Resistant: Yes