Pampas Grass Seeds - White
Season: Perennial
USDA Zones: 7 - 10
Height: 80 inches
Width: 48 inches
Foliage Color: Green
Flower Color: Silver-white
Growth Rate: Moderate
Fall Color: No change
Soil Requirement: Well-drained soils, pH 5.5 - 7.2
Environment: Full sun
Deer Resistant: Yes
Latin Name: Cortaderia selloana
Temperature: 72F
Average Germ Time: 14 - 21 days
Light Required: Yes
Depth: These are very tiny seeds which should be mixed with finest sand or talcum for an even sowing. Do not cover with compost, only press them in gently
Sowing Rate: 5 seeds per plant
Moisture: Keep seeds moist until germination
Plant Spacing: 80 inches
Care & Maintenance: Pampas Grass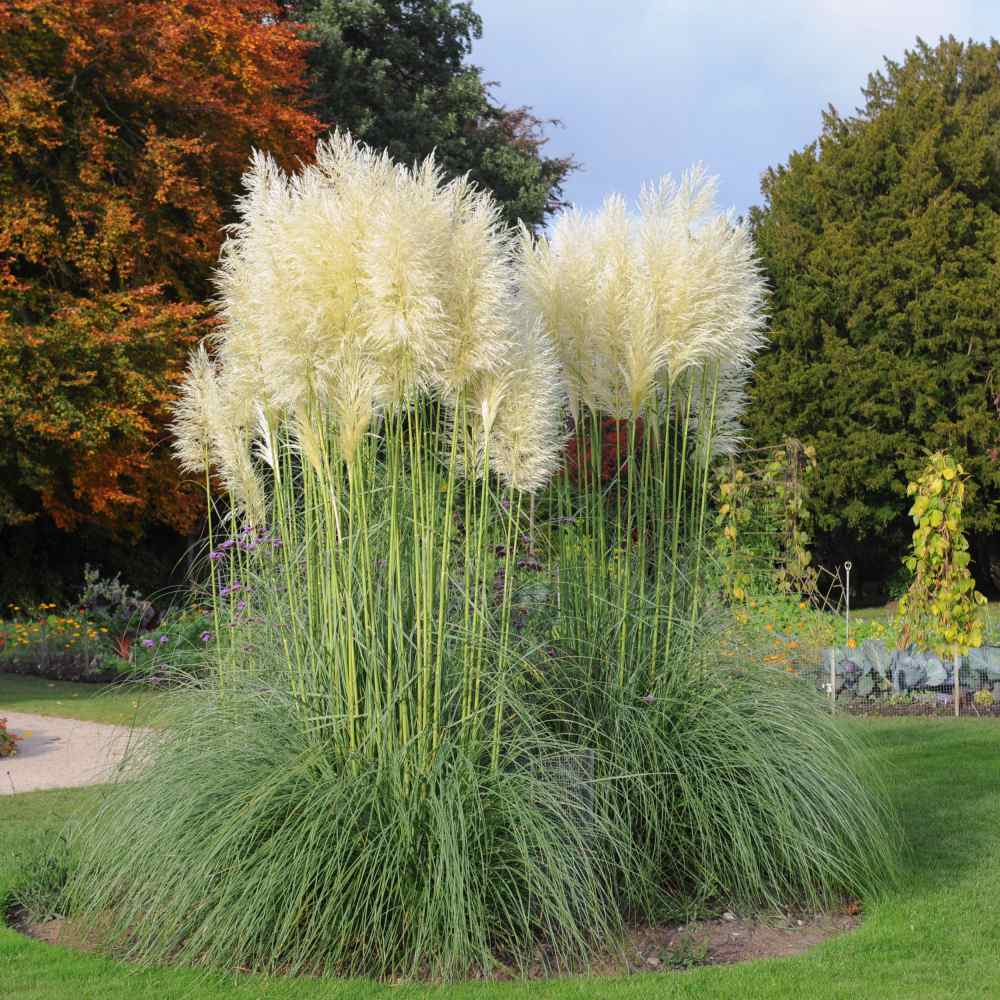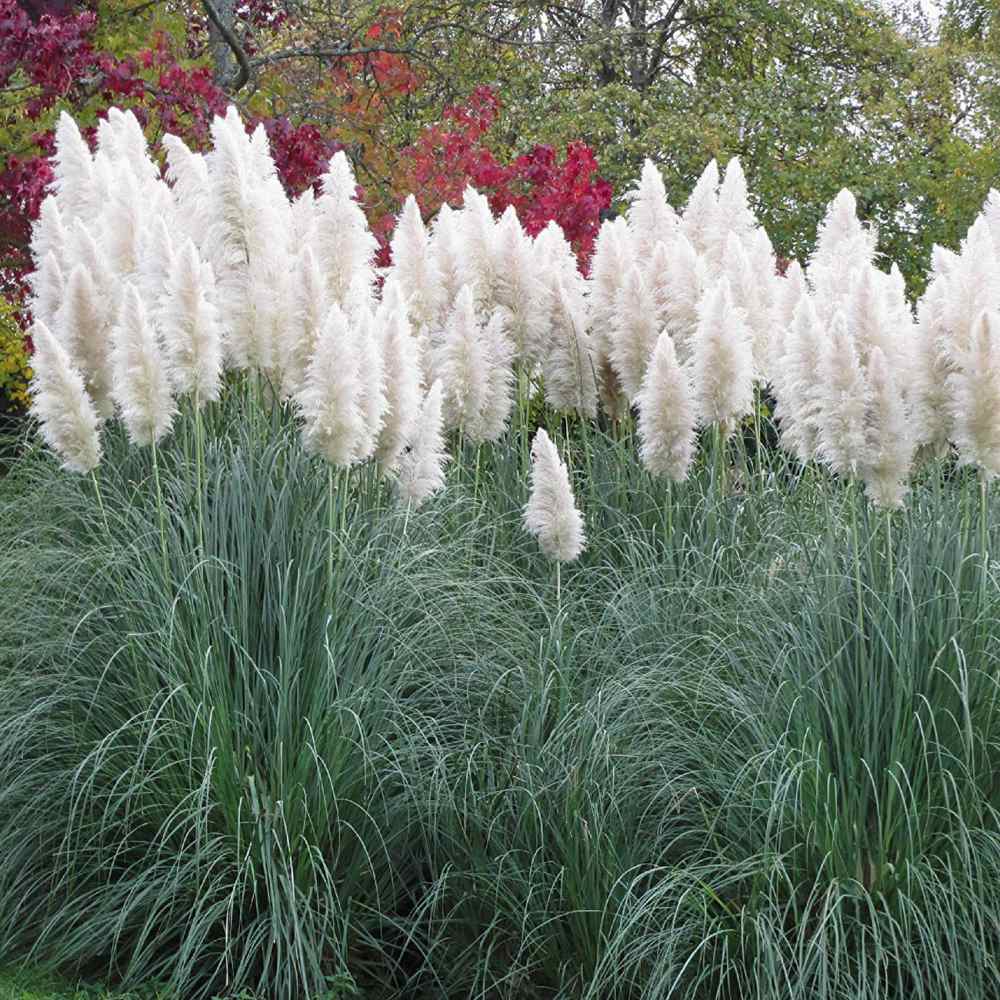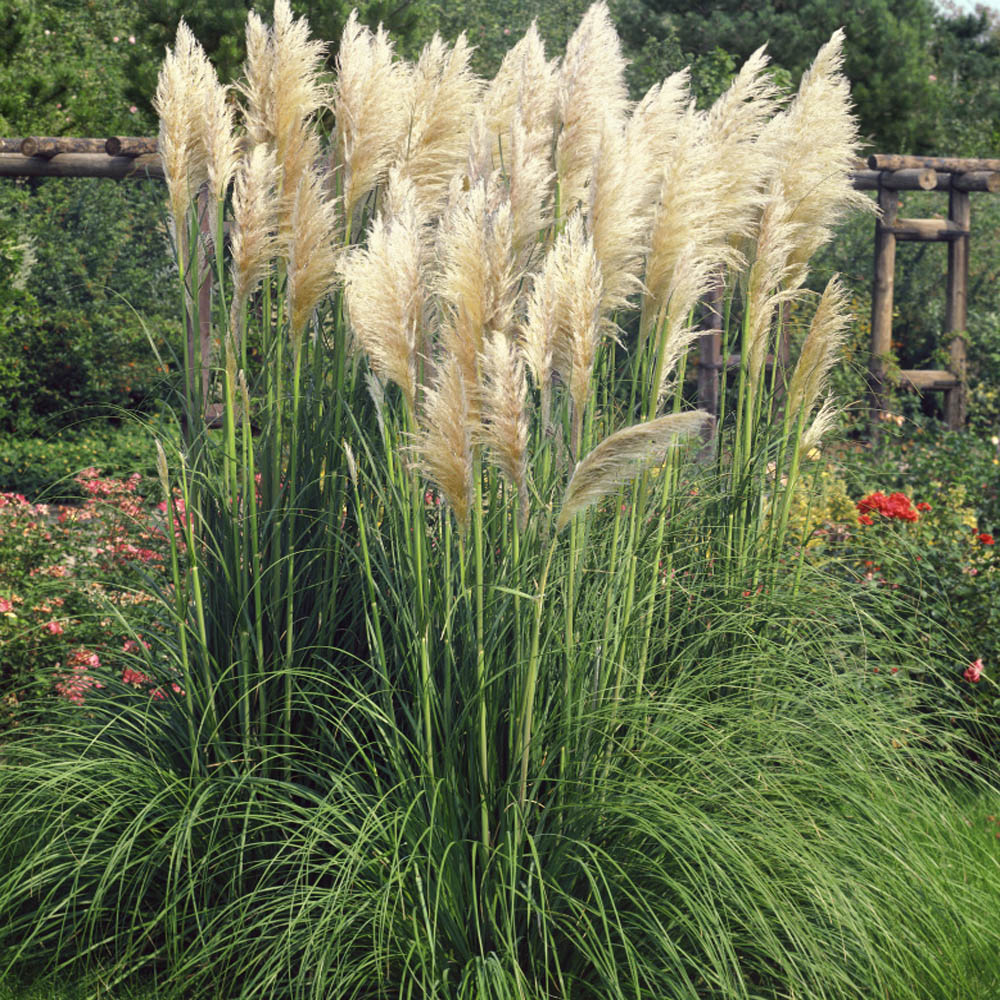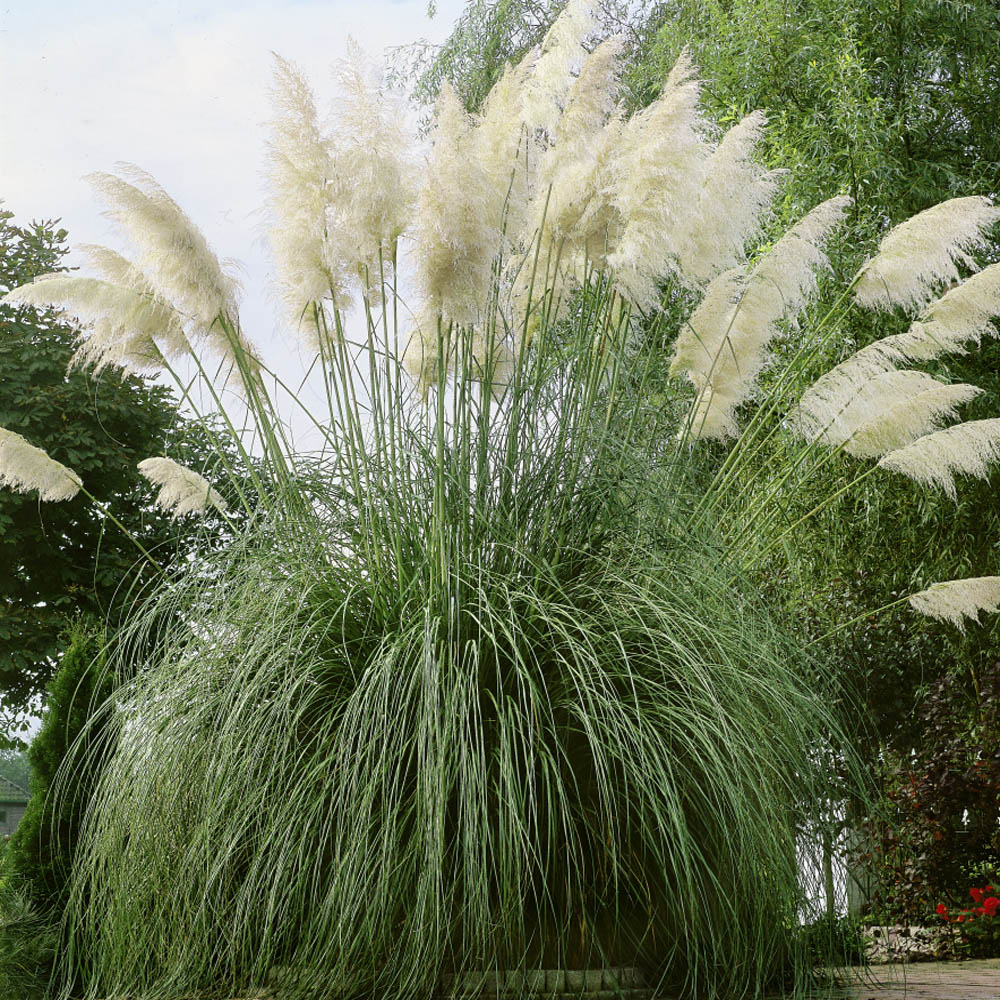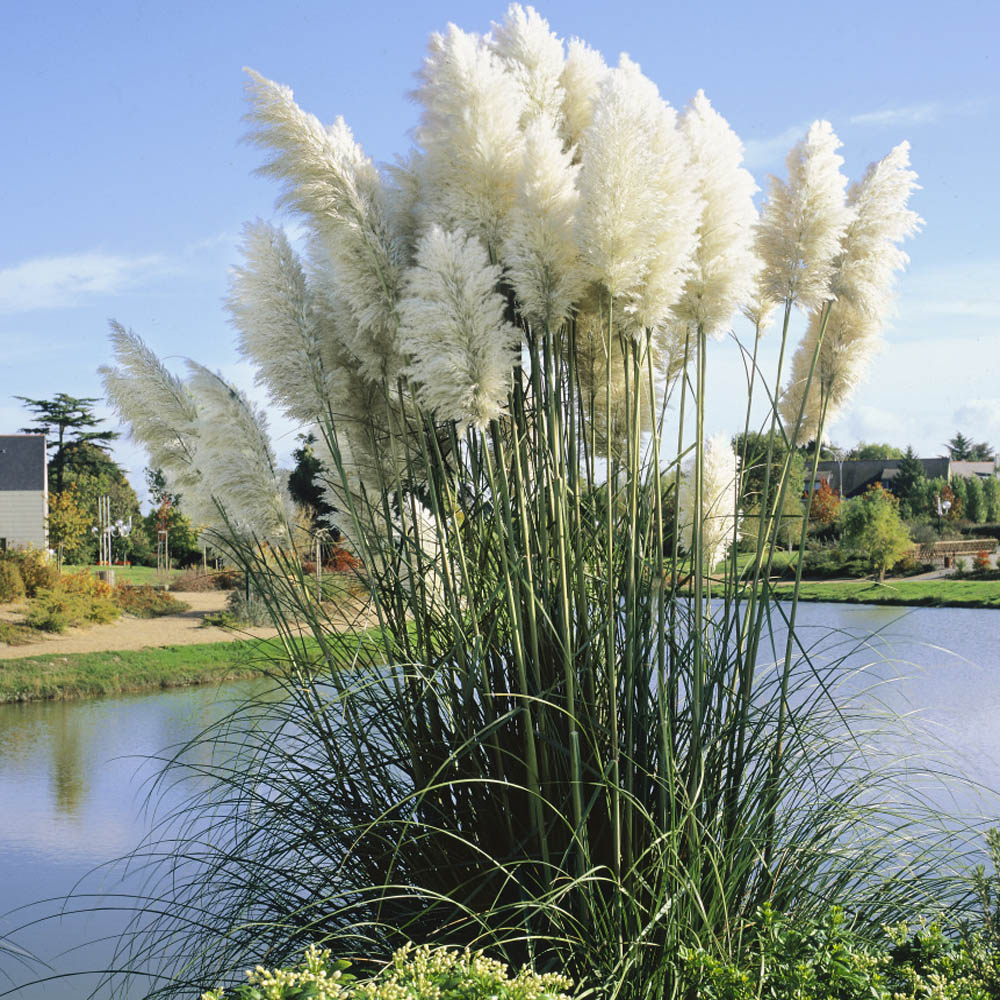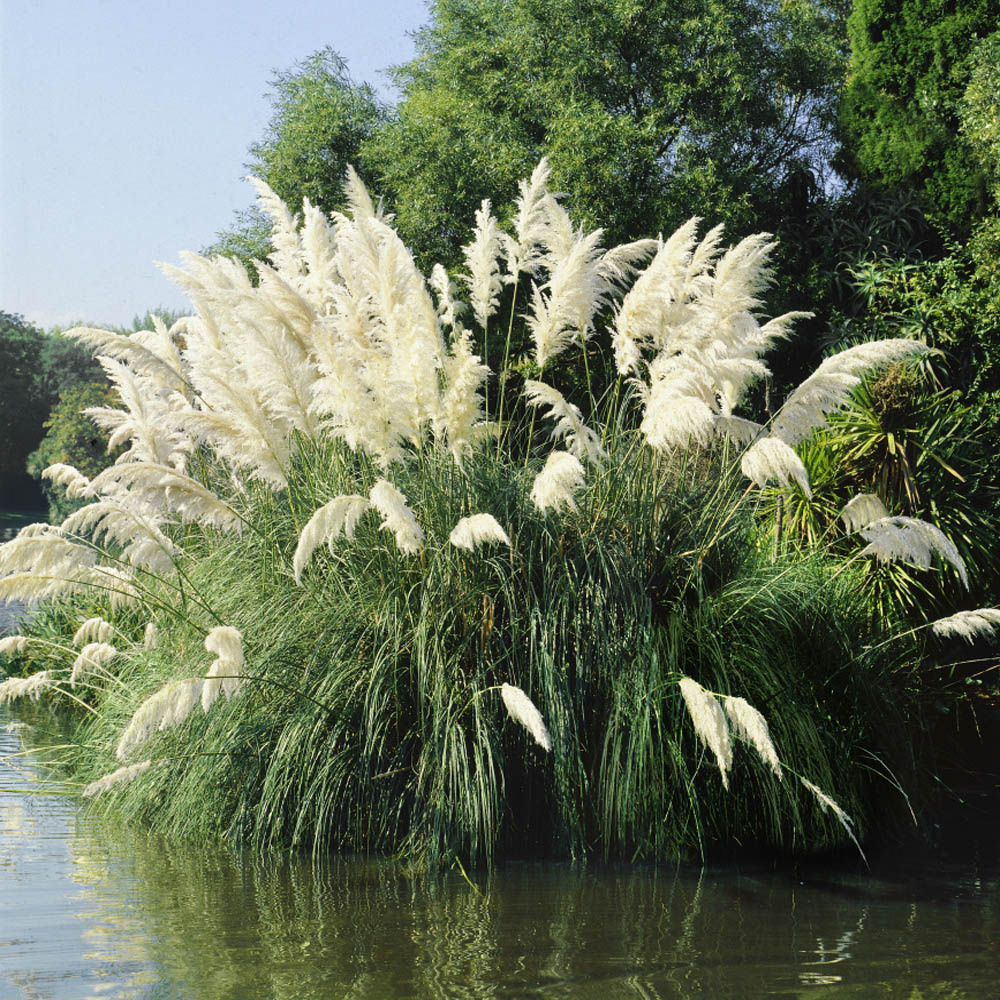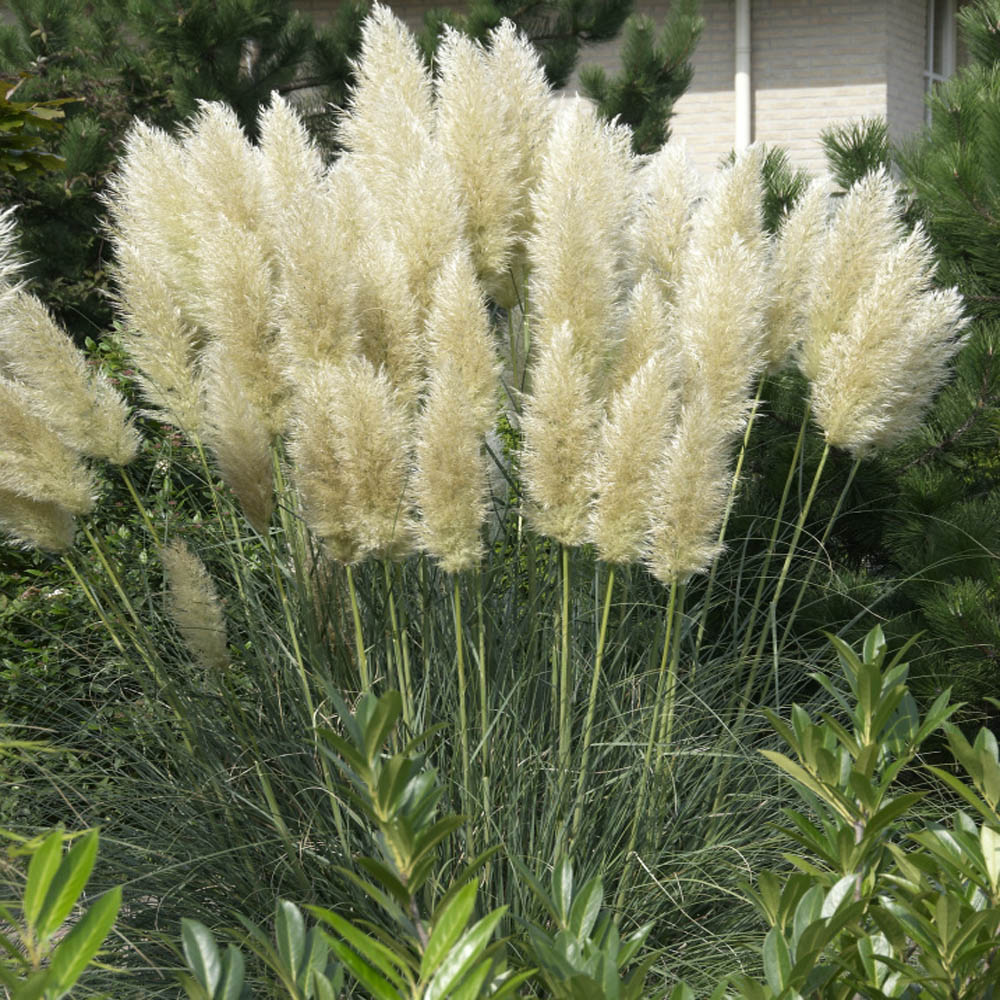 White Pampas Grass (Cortaderia selloana) - This magnificent white Pampas Grass plant thrives in full sun and hot climates. From ornamental grass seeds, it will take 2 or 3 years to bloom, but your patience is richly repaid by long-lived garden performance! Pampas ornamental grass grows fairly fast, so it is an ideal choice for filling large, barren landscapes. It will also grow thick creating an effective privacy screen, wind break or sound barrier. Cortaderia selloana Pampas Grass has long, graceful blades and fluffy panicles that are beautiful. One of the favorite ornamental grasses, white Pampas Grass is classic and offers both color and texture in the landscape.
Low maintenance
Pampas Grass is pest-resistant and highly drought-resistant. Once established, it never needs watering.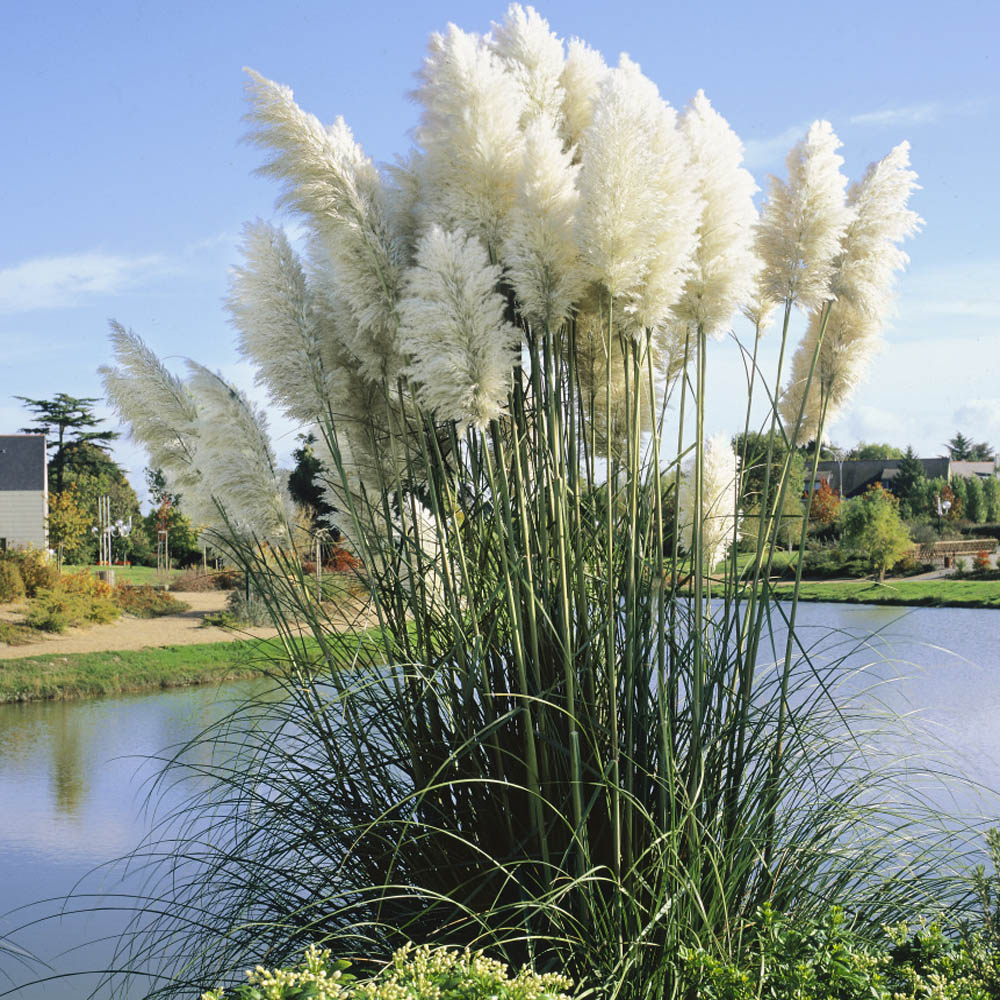 Pampas seed | white
How to grow
How To Grow Pampas Grass From Seed: Cortaderia selloana seeds can be started indoors. Using a seed starting tray filled with a pre-moistened seed starting medium that drains well, place the ornamental grass seeds on top of the soil and gently press the seeds in. Keep the white Pampas Grass seeds moist until germination occurs. The ornamental grass plants will need to be re-potted into larger pots as they grow.

Some gardeners start the Pampas Grass seeds directly outside in the spring after danger of frost has passed. Prepare a seedbed, and press the seeds into the soil that has been worked into a fine tilth. Keep the ornamental grass seeds moist, and throughout the first growing season, water the grass with regularity. In subsequent years, Pampas grass will be drought tolerant. Typically, plumes will not form until the plant is 2 - 3 years of age.
Sowing Rate: 5 seeds per plant
Average Germ Time: 14 - 21 days
Keep moist until germination
Attracts butterflies
Depth: Do not cover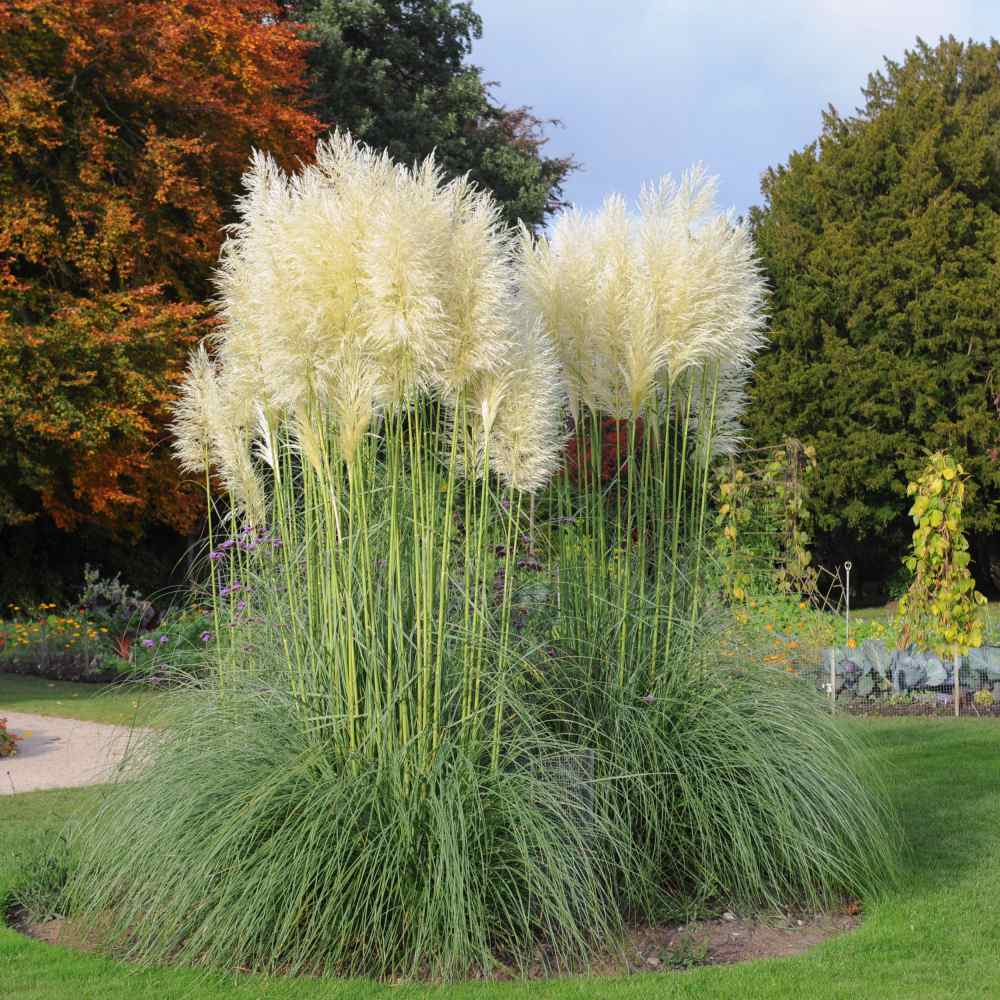 Plant Specifications
Pampas ornamental grass will grow in most soils and responds favorably to frequent fertilization. To obtain good growth and plume production, pampas grass should be fertilized with a complete fertilizer (6-6-6, 8-8-8 or 10-10-10) at a rate of two pounds per 100 square feet four times each year. Care also includes cutting out the brown, dead foliage in the late winter. Or, if significant frost damage occurs, the entire plant can be cut back to 2 feet from the ground.
Height: 80 inches
USDA Zones: 7 - 10
Season: Perennial
Deer Resistant: Yes