Erigeron Seeds - Pink Jewel
Season: Perennial
USDA Zones: 5 - 9 inches
Height: 28 inches
Bloom Season: Summer and fall
Bloom Color: Pink
Environment: Full sun to partial shade
Soil Type: Well-drained, pH 6.1 - 7.8
Temperature: 60F
Average Germ Time: 14 - 30 days
Light Required: Yes
Depth: Do not cover
Sowing Rate: 4 seeds per plant
Moisture: Keep seeds moist until germination
Plant Spacing: 12 - 24 inches
Care & Maintenance: Erigeron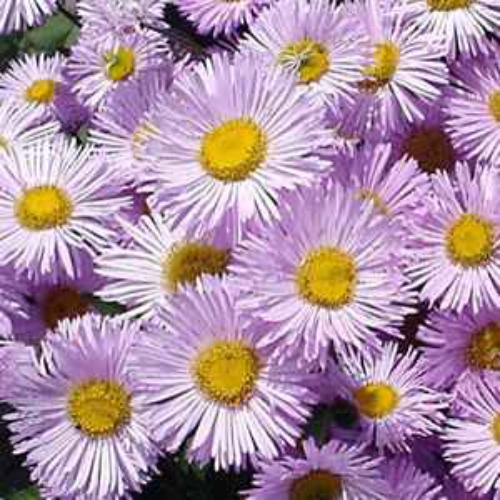 Erigeron (Erigeron Speciosus Pink Jewel) - Grow this lovely Pink Jewel from flower seed! This Erigeron Speciosus Pink Jewel is a must-have for the perennial flower garden. Erigeron, also known as Showy Fleabane Daisy, is a perennial flowering daisy which grows to approximately 28 inches tall with erect, clump-forming, very leafy stems. The leaves are lance-shaped. Flowers have narrow, thread-like ray florets in two or more rows. Erigeron flowers are over 1 inch wide, with bright pink rays and yellow centers. Erigeron Pink Jewel is a prolific bloomer, attracting butterflies to the garden.
After establishment from flower seeds, Erigeron is extremely hardy and undemanding. Deep and infrequent waterings are a plus for this flower as the soil should completely dry out in between waterings. Erigeron Pink Jewel prefer sandy soil and should be cut back after flowering to prolong the flowering time.
Sow Erigeron seeds indoors 4 - 6 weeks before last frost. Use sterile starter mix and sow the flower seeds onto the mix. Do not cover the seeds because they do need light for germination. Transplant seedlings when temperature are warmed up. For directly sowing Showy Fleabane seeds outdoors, wait until frost danger has passed and directly spread flower seeds onto prepared beds. Keep the flowers seeds moist but do not cover.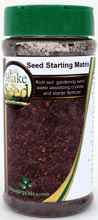 Shake 'n Seed - We are now offering shaker bottles filled with our seed starting matrix: rich soil, gardening sand, water absorbing crystals, and starter fertilizer. This not only helps dispense your seed, but it gets it off to a great start! Simply remove lid from shaker bottle, add seed from packet, put back on lid, shake the bottle vigorously for 15 seconds, and then shake your way to beautiful new plants! Use Shake 'n Seed over good quality soil, and then gently water to keep seed moist until it sprouts. Great for ground covers or mass planting flower seeds.