Groundcover Specifications
Season: Perennial
USDA Zones: 3 - 8
Height: 4 - 6 inches
Bloom Season: Late spring through late summer
Bloom Color: Blue
Environment: Full sun
Soil Type: Well-drained, gravelly, pH 6.8 - 7.5
Deer Resistant: Yes
Latin Name: Veronica Spicata
Temperature: 65F
Average Germ Time: 14 - 28 days
Light Required: Yes
Depth: Do not cover the seed but press into the soil
Sowing Rate: 6 - 7 seeds per plant or approximately 1000 seeds covers 20 square feet
Moisture: Keep seed moist until germination
Plant Spacing: 10 inches
Note: For detailed directions for indoor and outdoor planting, please Click Here
Care & Maintenance: Veronica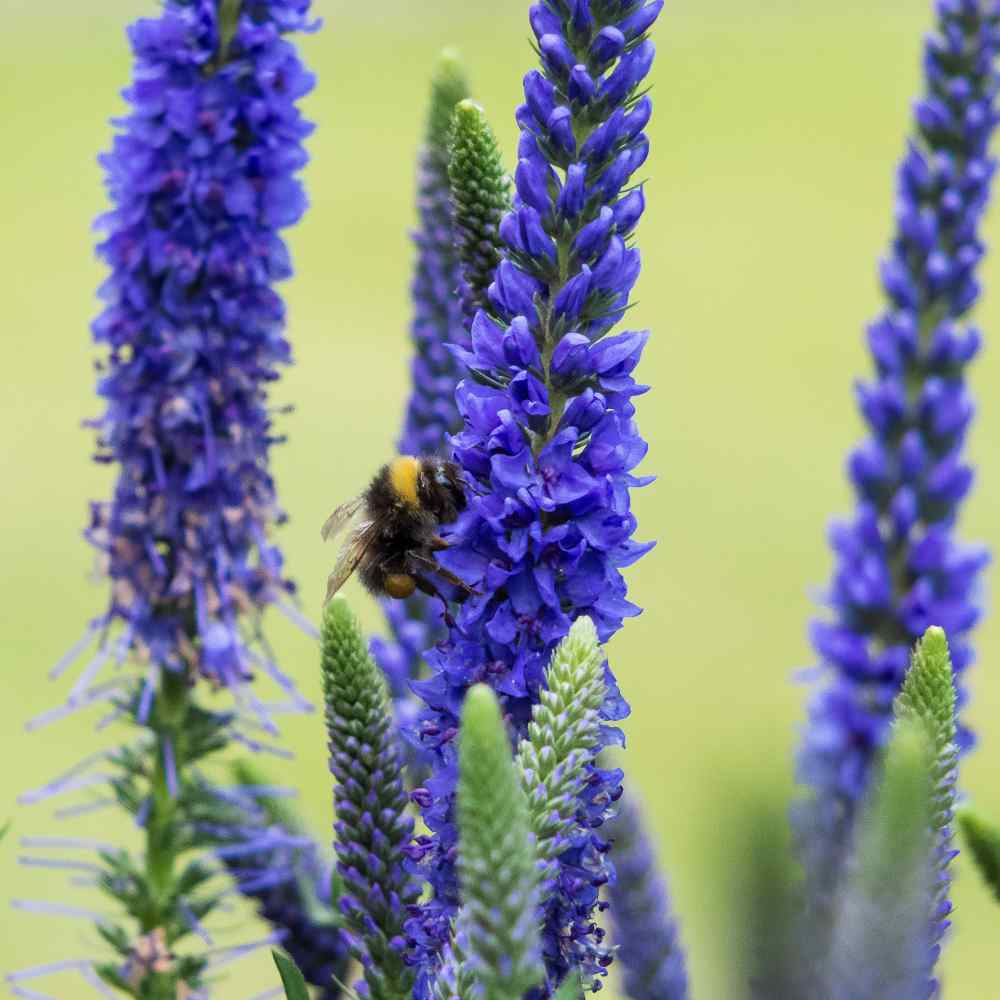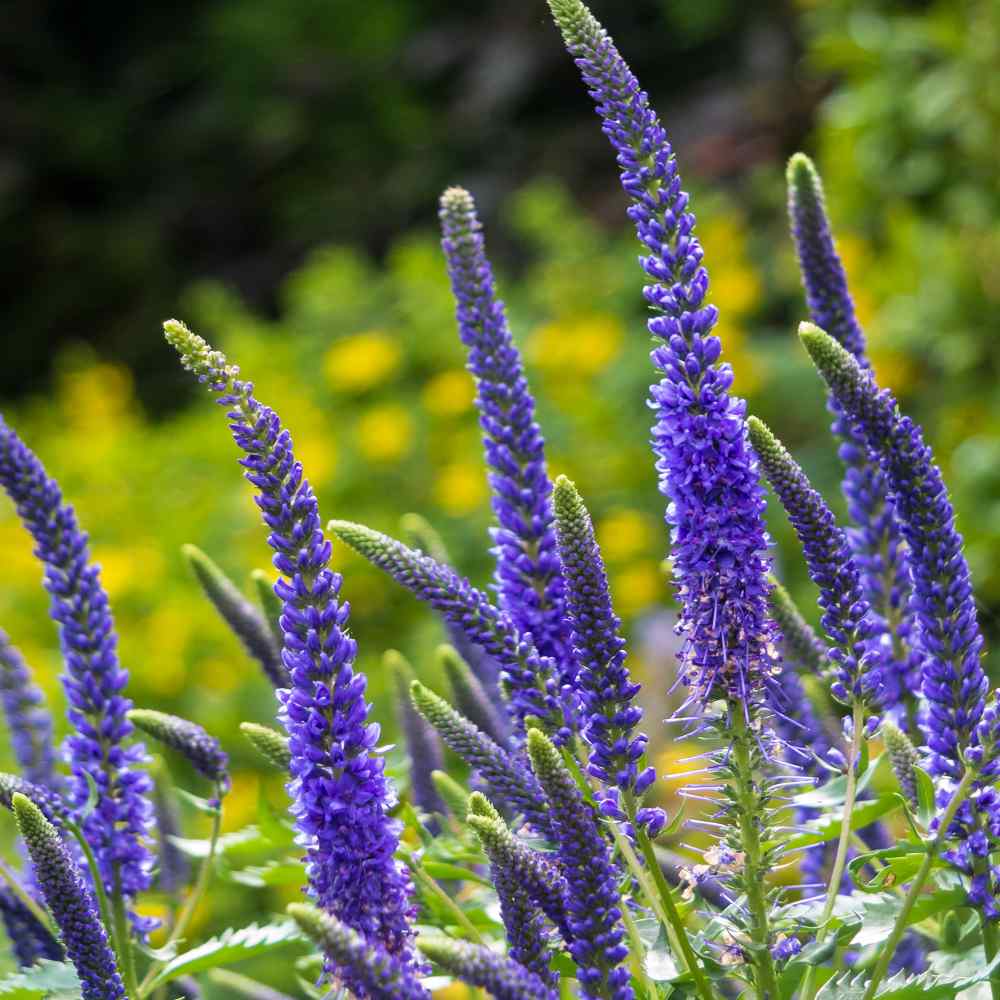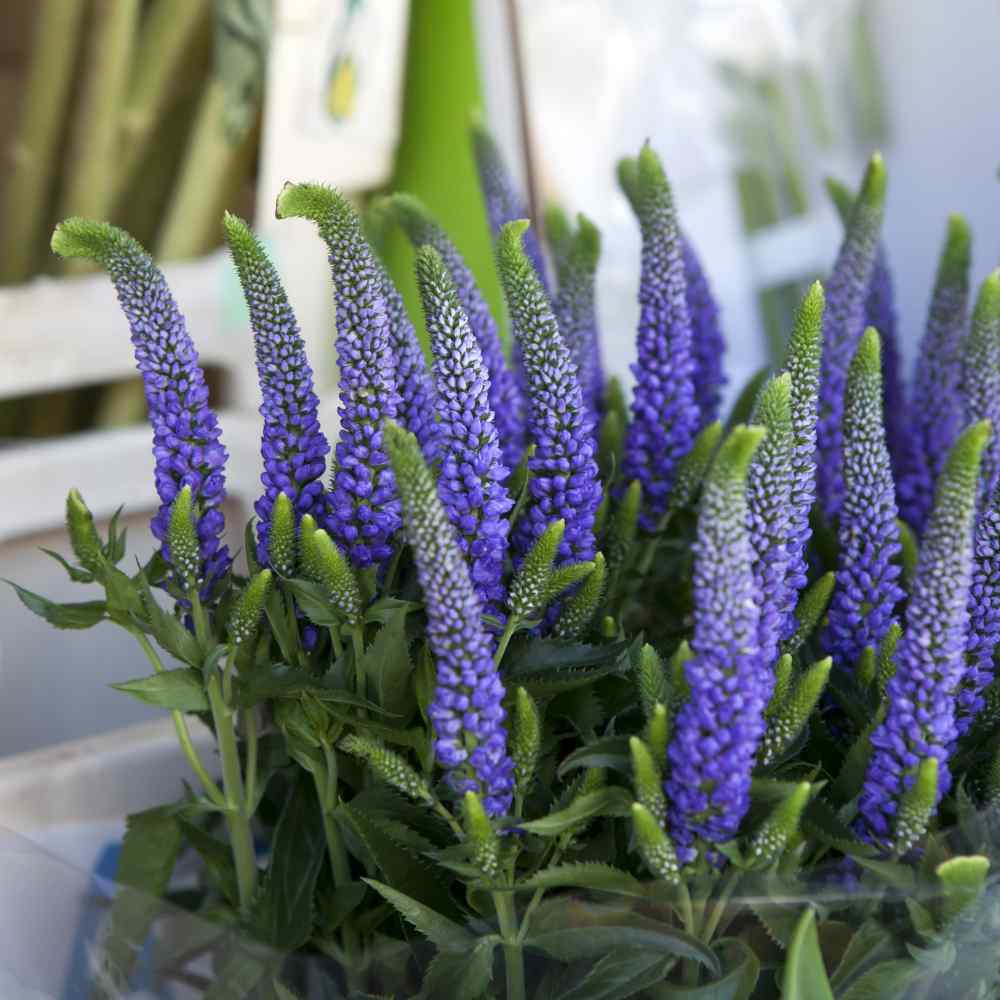 Spiked Speedwell (Veronica Spicata) - What a strong bloomer! These lovely blue blooms are easily grown from Veronica seeds, and they will keep coming all summer long. Veronica Spicata, commonly called Spike Speedwell, has a low, compact and mat-forming habit that makes it well-suited as a ground cover plant. Veronica flowers form on spikes, they are violet-blue and are highly attractive to bees, butterflies and hummingbirds. The Spike Speedwell plant is small in size making a wonderful container plant.
Veronica Spicata is hardy perennial that performs in sunny conditions and tolerates partial shade. It's not too picky about soil, but it does need to have good drainage. The Spike Speedwell plant requires a moderate amount of water, and it blooms best when the spent flower heads are trimmed back. It is fairly resistant to both deer and rabbits.
How To Grow Spike Speedwell: Sow Veronica seeds indoors 4 - 6 weeks prior to last spring frost. Sow Spike Speedwell flower seeds in small containers or starter trays using quality seed starting mix. Press the Speedwell seeds into the mix but do not cover seeds -- light is helpful for germination. Moisten mix and keep moist until germination begins. Transplant outdoors after frost danger has passed spacing them 10 inches apart. Veronica ground cover seeds can be sown directly outdoors as well. Prepare a seedbed of loosened soil that is weed free. Once frost danger has passed, sow the Veronica seed into the seedbed, pressing the seeds in tightly. Keep moist until germination.