Cimicifuga Seeds - Ramosa
Season: Perennial
USDA Zones: 3 - 8
Height: 60 inches
Bloom Season: Mid summer to fall
Bloom Color: White
Environment: Partial shade to full shade
Soil Type: Moist to wet soils
Deer Resistant: Yes
House Plant: No
Latin Name: Cimicifuga Ramosa
Temperature: Sow at 71F for 6 wks or more. Move to 24 - 39F for 6-8 wks. Then raise the temperature to 50F.
Average Germ Time: 12 - 18 weeks
Light Required: No
Depth: Sow seeds on the surface of lightly firmed, moist seed compost in pots or trays. Cover with a fine sprinkling of compost or vermiculite.
Sowing Rate: 4 - 5 seeds per plant
Moisture: Keep seeds moist until germination
Plant Spacing: 24 - 36 inches







Cimicifuga (Cimicifuga Ramosa Atropurpurea) - If you enjoy tall, stately, dark perennials with fragrant flower spikes, consider starting Cimicifuga seeds and growing this remarkably beautiful plant. With intensely colored foliage of reddish purple and ivory white flowers, this is one perennial that creates a breathtaking display. Commonly called Bugbane or Black Cohosh, this dark foliage plant thrives in partial shade and moist, organically enriched soil. Bugbane plants are slow to establish and can take several years to reach their full height of 6 feet. Cimicifuga Bugbane needs consistently moist soil. Cimicifua seeds do best with a cold, moist stratification.
Unique Decorative Plant
Cimicifuga not only produces tall flower spikes, but its leaves are a dark purple color, contrasting nicely with standard greens!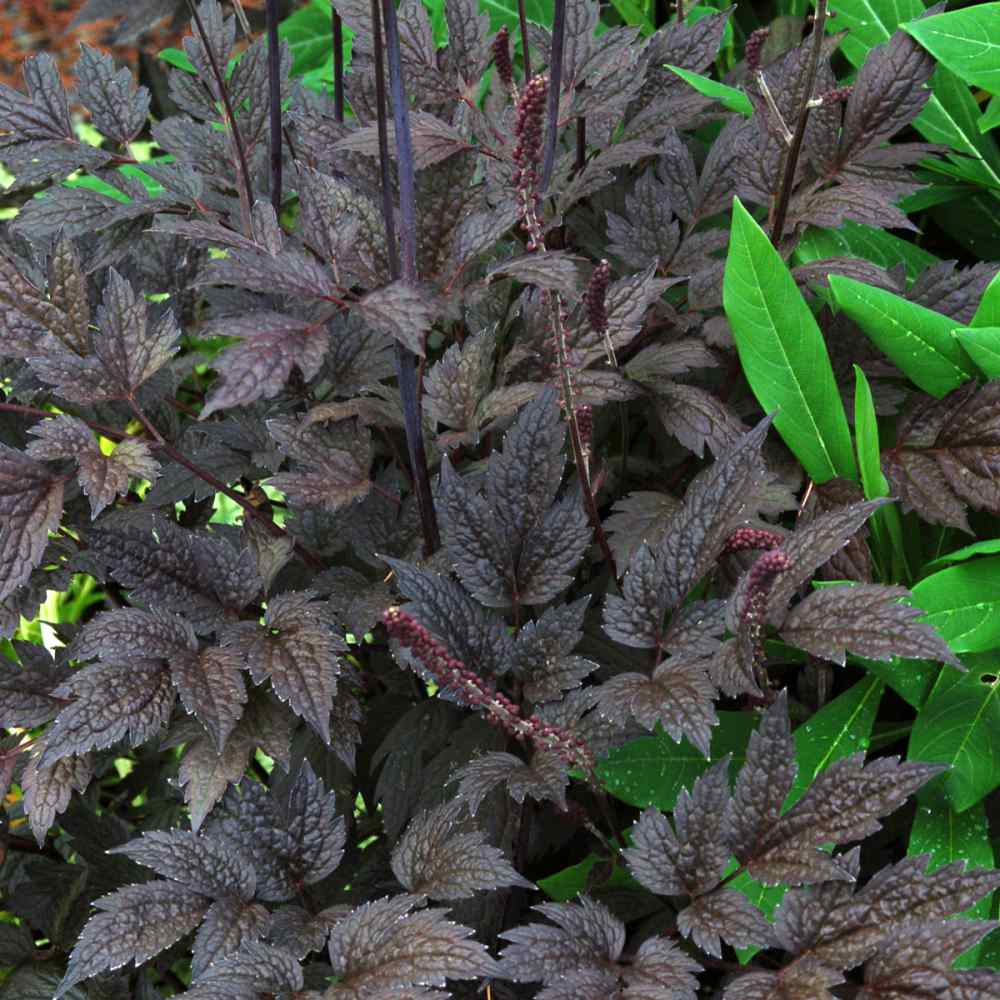 Perennial Foliage
How to Grow
Cimicifuga seed requires a cold, wet stratification in order to germinate. This can be done naturally be planting the seeds outdoors in the fall, allowing the elements to do the work. The stratification can also be done manually. Wrap the seeds in a damp paper towel, place inside a ziploc bag, then place in the refrigerator for 2 months. They can then be planted either indoors or out. Sow 4-5 seeds per plant in rich, organic soil. Keep the seeds moist until germination. Established plants should be fertilized in the spring, and will require watering during long dry periods.
Environment: partial to full shade
Soil: moist to wet soils
Sowing rate: 4-5 seeds per plant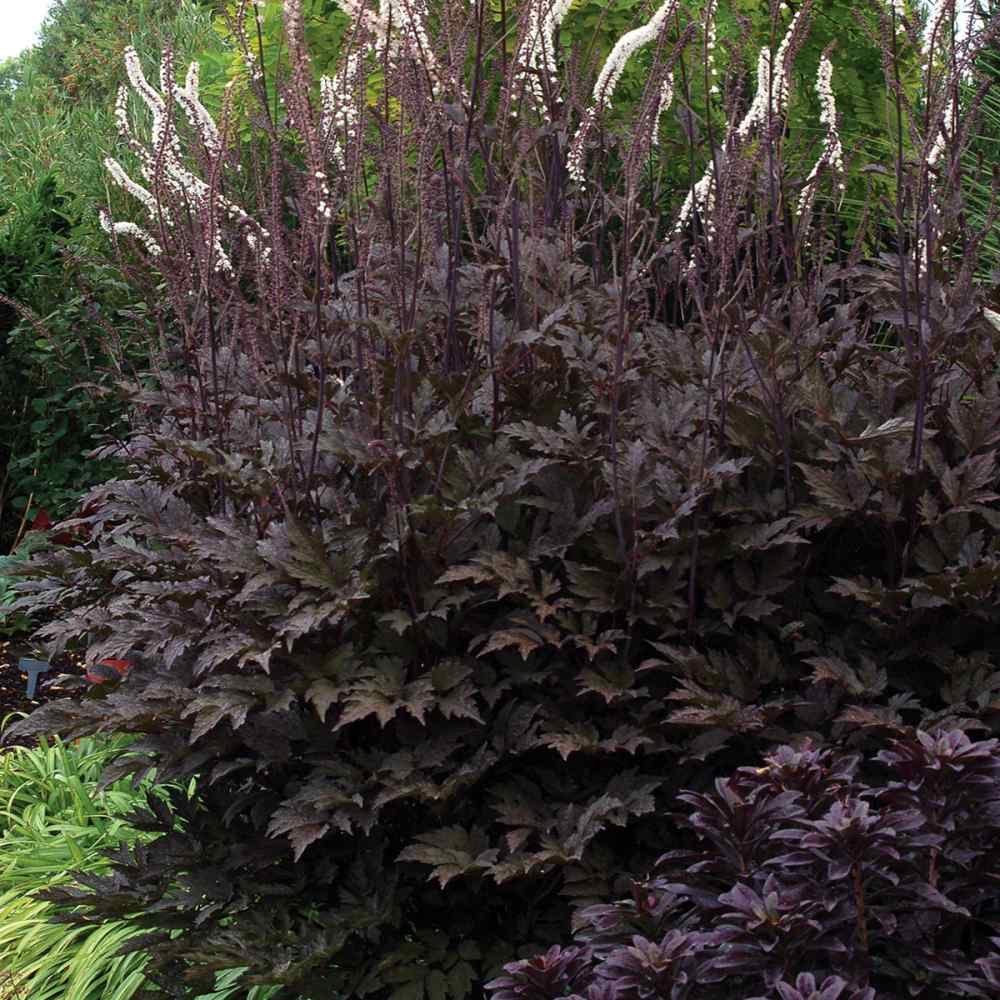 Plant Specifications
Cimicifuga is a flowering perennial plant that grows in USDA zones 3 through 8. While it sports tall flower spikes, many consider its main attraction to be its rich purple leaves. This plant uniquely thrives in the shade.
Bloom color: white
Bloom season: mid summer to fall
Plant height: 60 inches