Season: Perennial
USDA Zones: 5 - 9
Height: 24 inches
Bloom Season: July - October
Bloom Color: Orange
Environment: Full sun to partial shade
Soil Type: Evenly moist, humus rich, fertile soil, pH 5.5 - 7.5
Deer Resistant: Yes
House Plant: No
Latin Name: Crocosmia Paniculata
Temperature: 68F
Average Germ Time: 28 - 56 days
Light Required: Yes
Depth: Seeds must be covered thinly
Sowing Rate: 4 - 5 seeds per plant
Moisture: Keep seeds moist until germination
Plant Spacing: 16 inches










Crocosmia (Crocosmia Paniculata Hybrida) - Crocosmia are a popular and attractive flowering plant. Native to South Africa, Crocosmia are members of the Iris family and are easy to grow from flower seeds. Crocosmia plants grow two feet tall in a season. Tube shaped flower colors include red, yellow, orange-yellow, and orange with splotches. Crocosmia flowers bloom from July through October.
Crocosmia grow well in the flower garden and in containers on patios or decks. You should experience few problems with your Crocosmia. Use insecticide or fungicide, only if a problem occurs. Crocosmia are tough when it come to winter temperatures tolerating temperatures down to USDA Zone 5.
Unique Show Flower
Crocosmias put forth blooms with an impressive tropical appearance, making them ideal for use as presentation plants.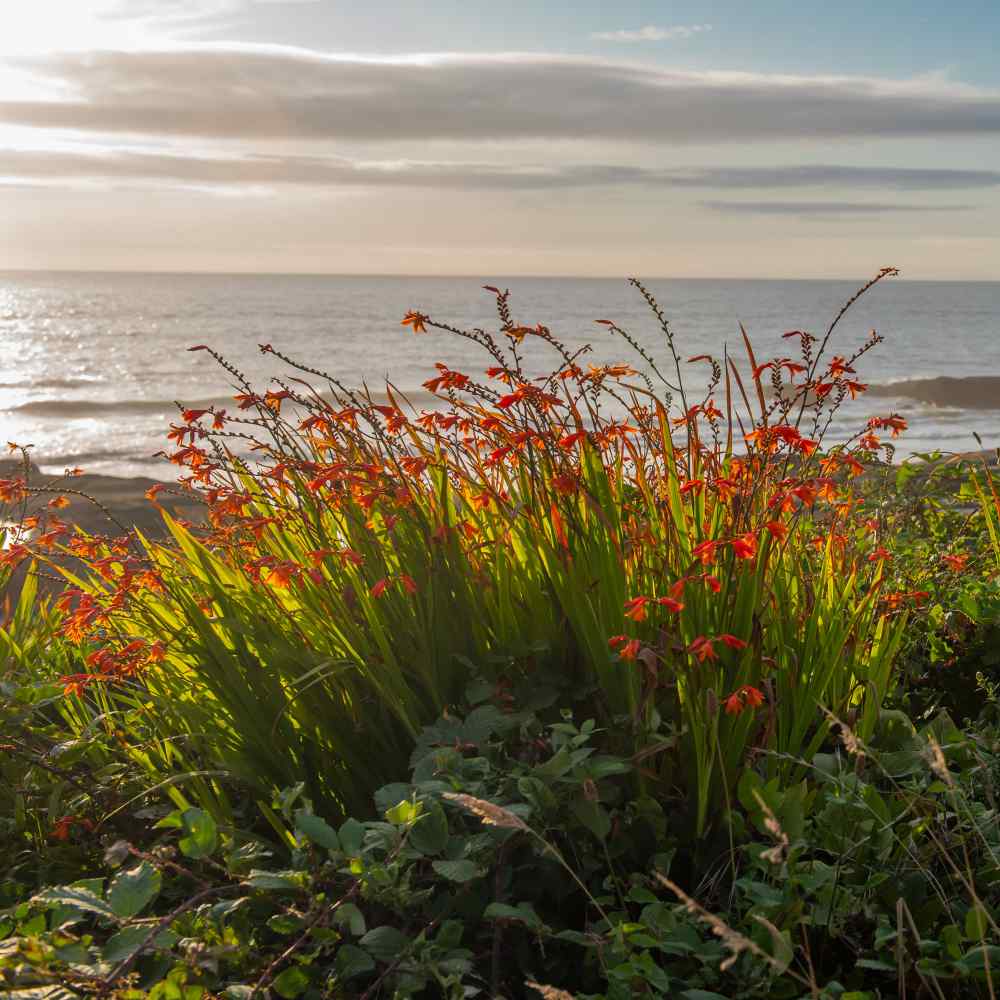 Long-Blooming Perennial
How to Grow
Crocosmia seeds have a long germination period, but they will sprout with patience! Due to this, it is ideal to start the seeds indoors in order to get a jump on the growing season. Sow these seeds into trays in a standard starter mix 8-10 weeks before the last expected frost: sow 4-5 seeds per plant. Cover thinly with soil, and place the trays on a heating mat for accelerated germination. Keep seeds moist until germination. Once seedlings are established and all danger of frost has passed, transplant directly outdoors into an area of full sun to partial shade.
Environment: full sun to partial shade
Soil: rich & fertile soil w' pH 5.5-7.5
Sowing rate: 4-5 seeds per plant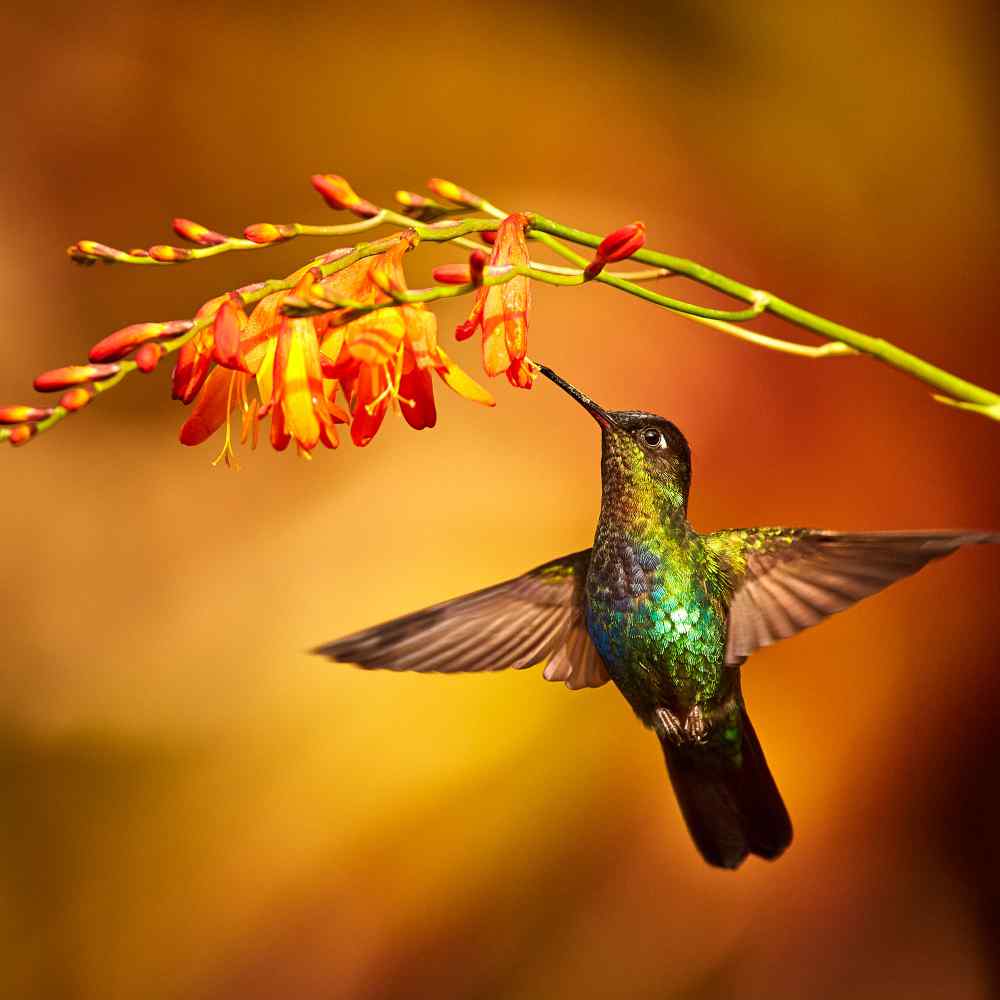 Plant Specifications
Crocosmia is a perennial flowering plant that grows in USDA zones 5 through 9. It is native to South Africa, and functions as a wonderful show flower. This is a long-blooming plant, providing flowers for most of the summer!
Bloom color: orange
Bloom season: July to October
Plant height: 24 inches