Season: Annual
USDA Zones: 3 - 10
Height: 18 inches
Width: 12 inches
Flower Color: White
Fall Color: Tan
Environment: Full sun
Moisture Requirements: Average water
Latin Name: Agrostis Nebulosa
Temperature: 71F
Average Germ Time: 7 - 10 days
Light Required: Yes
Depth: Surface sow seed
Sowing Rate: 4 - 5 seeds per plant
Moisture: Keep seeds continually moist until germination
Plant Spacing: 12 inches


Agrostis Nebulous (Cloud Grass) - Cloud Grass, a species of bentgrass, forms a hazy mist in late summer when its delicate, tiny flowers spread out in all directions. This plant is often cultivated for its light delicate heads that are used dried in floristry and is also drought tolerant.
The airy seed-heads resemble clouds or sea foam which make a great addition to any xeriscape flower garden. The ornamental grass has its best display when next to course textured plants or along fence lines. Agrostis nebulosa is very useful to fill in those difficult transitions in the garden. When Cloud Grass is fully mature, it reaches approximately18 inches tall & 12 inches wide blooming all summer long. Native to Portugal & Spain, but will grow in the U.S. in USDA Zones 3 - 10 as an annual ornamental grass. The flowers are great for fresh or dried bouquet and will turn tan as the seed-heads head in to Fall.
An Eye-Catching Display!
You can even plant Cloud Grass in large containers for a distinct patio accent!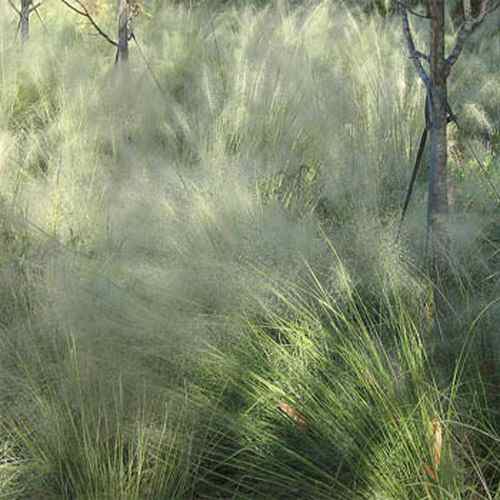 Cloud Grass
How to Grow
Sow Cloud Grass seeds indoors 4 - 6 weeks before you plan to plant them outdoors. Surface sow seeds in soil. Or direct sow outdoors in early spring once the soil is cool and a light frost is possible. You can also plant seeds in the late autumn. If you do not wish your Cloud Grass to self-seed, cut the stems for drying before the seeds are set.
Sowing Rate: 4 - 5 seeds per plant
Depth: Surface sow seed
Average Germ Time: 7 - 10 days
Moisture: Keep seeds continually moist until germination
Plant Spacing: 12 inches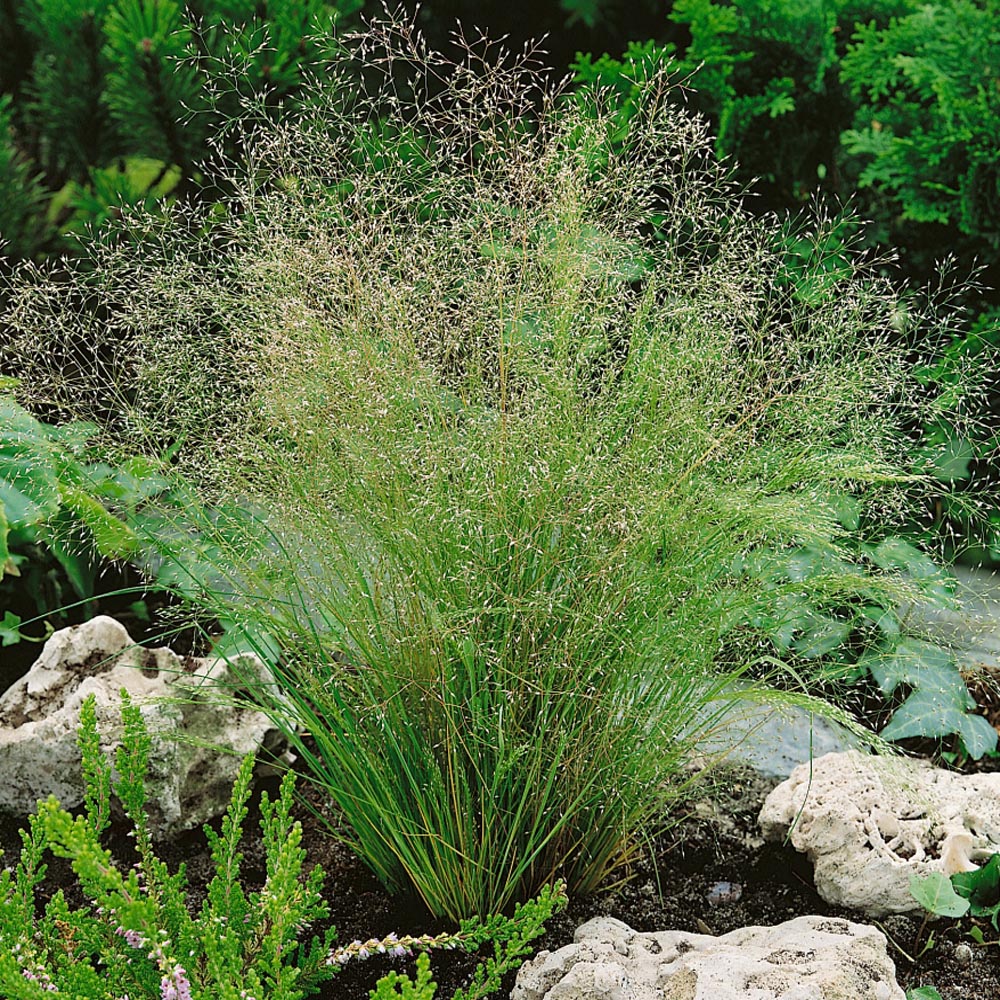 Grass Specifications
The flower stems are fantastic when dried and often will last for months. Hang upside-down in an airy, dark space until dried fully.
Height: 18 inches
Width: 12 inches
USDA Zones: 3 - 10