Season: Perennial
USDA Zones: 4 - 10
Height: 12 - 18 inches
Bloom Season: Mid spring to mid summer
Bloom Color: Yellow
Environment: Full sun
Soil Type: Adaptable to various soils, pH 6.1 - 7.8
Temperature: 60 - 70F
Average Germ Time: 30 - 90 days
Light Required: Yes
Depth: Lightly cover seed
Sowing Rate: 2 - 3 seeds per plant
Moisture: Keep seeds moist until germination
Plant Spacing: 15 - 18 inches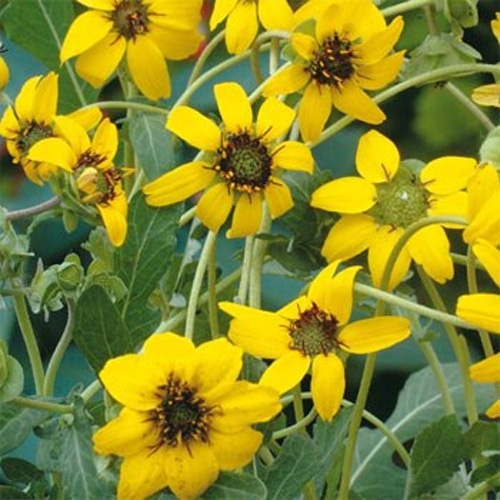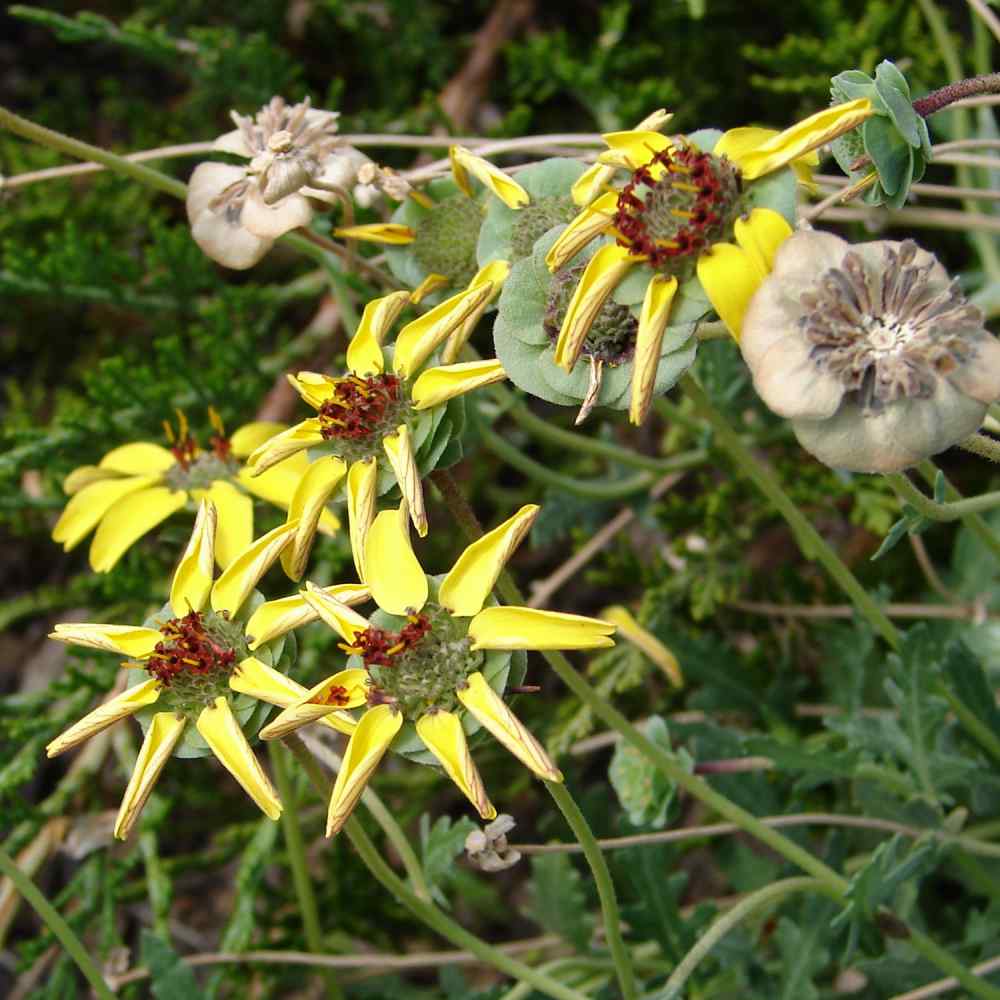 Chocolate Flower (Berlandiera Lyrata) - Start Berlandiera Lyrata seeds to grow this delightful perennial that is especially effective when grown in mass groups. Berlandiera Lyrata Chocolate Flower is unique and will win the admiration of most any gardener! The Chocolate Flower has a 2-inch, vibrant yellow, daisy-like bloom that has maroon undersides and chocolate-colored stamens. It's often called Chocolate Daisy, and it enjoys a position in full sun and has a long bloom season.
The Chocolate Flower plant starts out small, but each spring the crown grows larger and the plant can eventually spread to about 24 inches across. Chocolate Daisies have a rather airy growth, and they make a nice informal edging plant. Berlandiera is most impressive and most fragrant when planted in groups. Chocolate Flowers are night time bloomers, and their cocoa scent is strongest in the morning hours.
Start Berlandiera Lyrata seeds directly outdoors once frost danger has passed. Prepare a seedbed by loosening the soil to a depth of about 8 inches and removing all weeds. Lightly cover the Chocolate Daisy seeds with soil and keep the flower seeds moist until germination occurs. Thin the seedlings to about 18 inches apart when they are several inches in height. Care of the Chocolate Flower plant includes removing spent flowers to encourage continued blooming, and cutting the entire plant back in the fall after blooming is finished.