Season: Annual
USDA Zones: 4 - 10
Height: 20 inches
Bloom Season: Mid summer to fall
Bloom Color: Yellow
Environment: Full sun
Soil Type: Well drained lighter soils, pH 5.6 - 7.8
Deer Resistant: Yes
House Plant: No
Latin Name: Bidens aurea
Temperature: 65 - 70F
Average Germ Time: 14 - 21 days
Light Required: Yes
Depth: Surface sow or only thinly cover the seed
Sowing Rate: 2 - 3 seeds per plant
Moisture: Keep seeds moist until germination
Plant Spacing: 15 - 18 inches
Care & Maintenance: Bur Marigold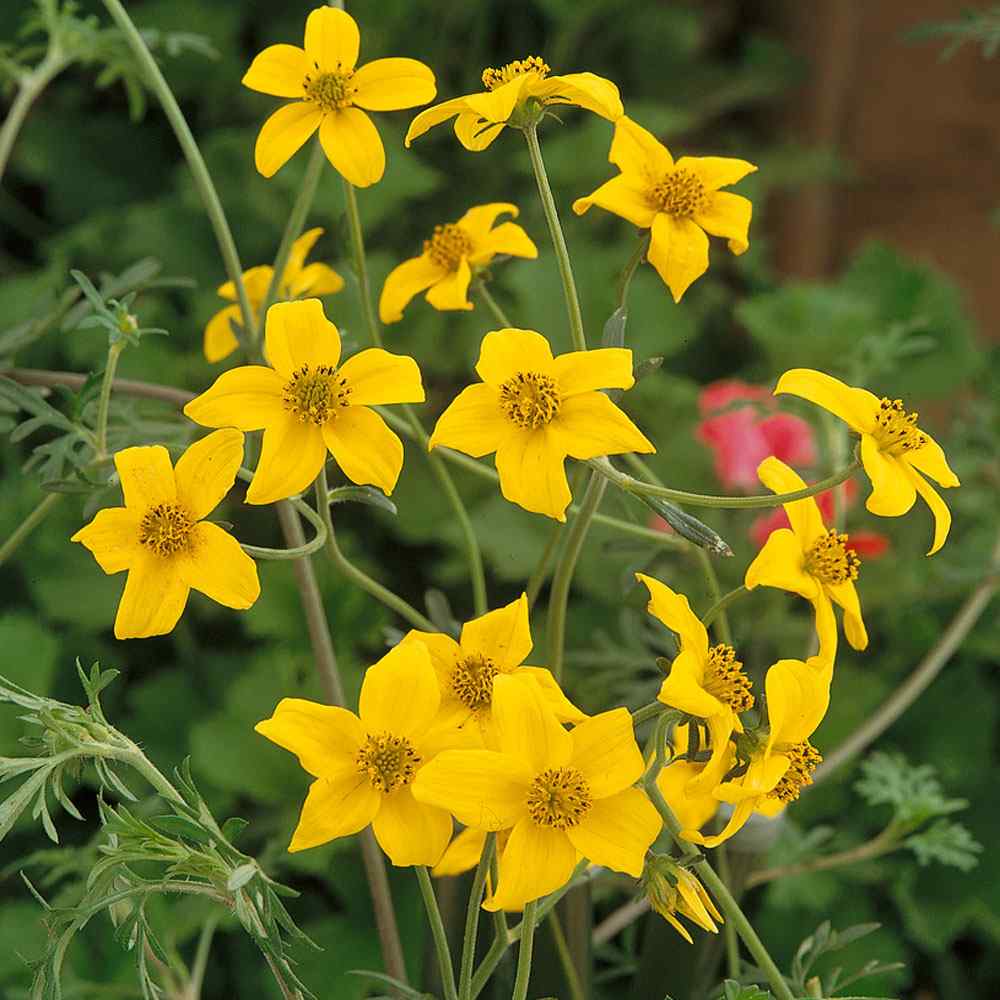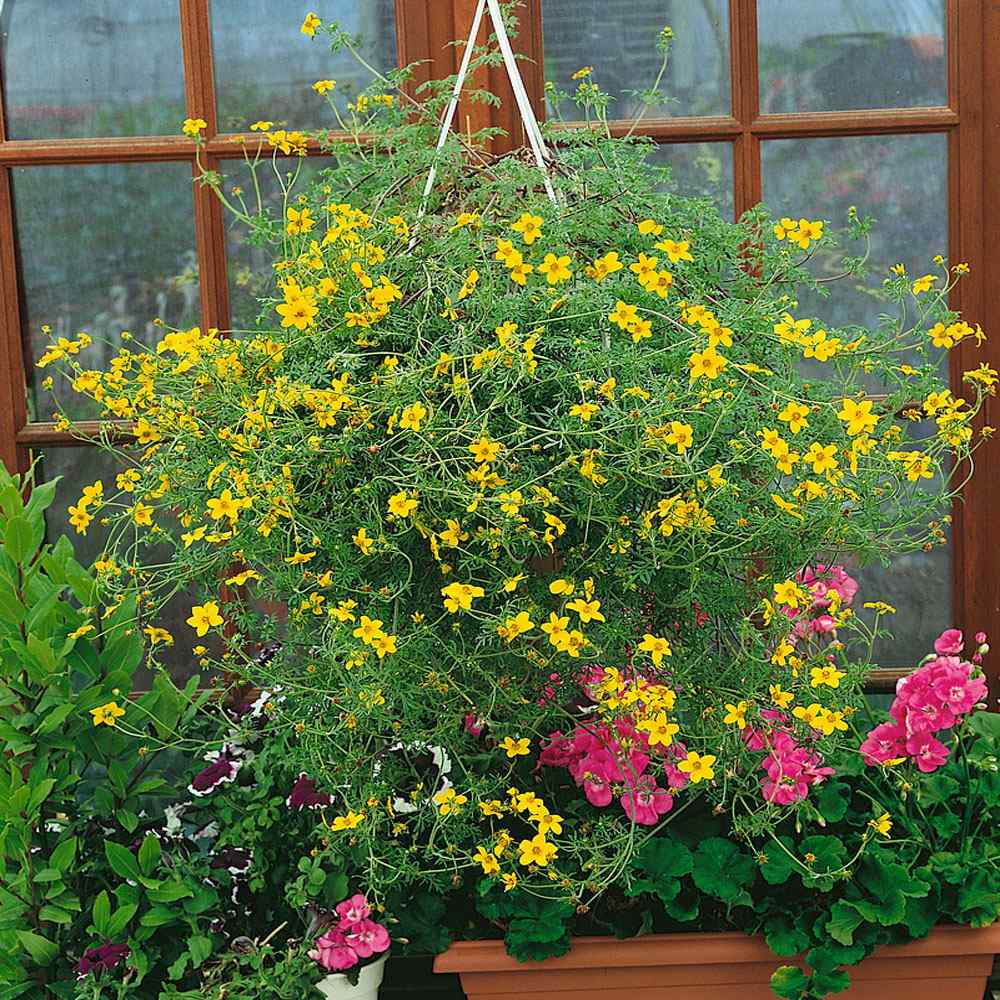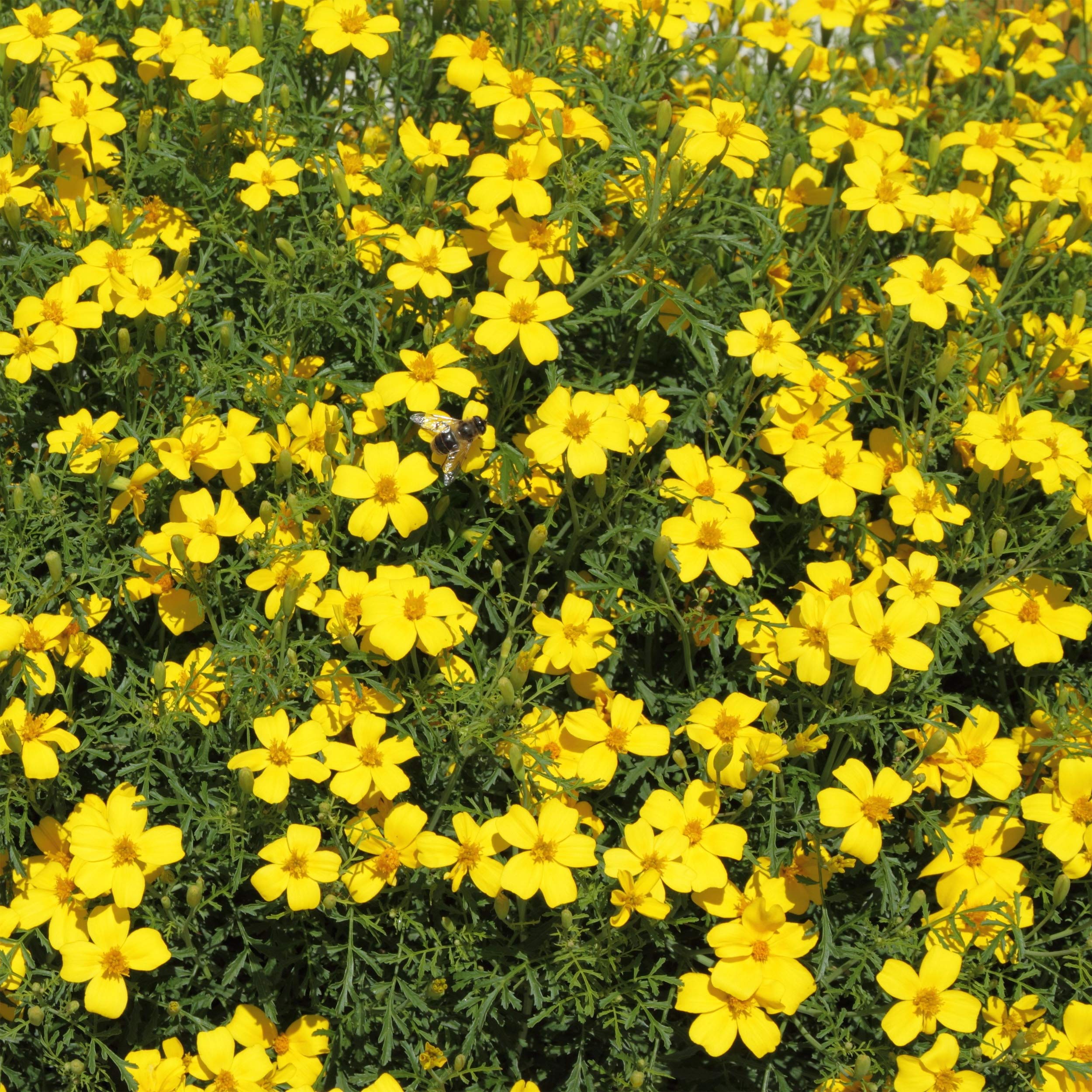 Bur Marigold (Bidens Aurea) - Bidens Aurea seeds grow quickly and easily into a sweet annual that makes a nice addition to the garden. This tall, long-stemmed Bur Marigold shimmers from mid-summer until fall, producing beautiful golden yellow flowers. Each simple, five-petaled daisy is two-toned, with paler, white-tipped petals set round a darker middle. The ferny foliage of the plant truly makes this a unique flower grown from flower seeds.
Not too many gardeners know about Bidens Aurea flower seed. This hidden secret is making its way to popularity as people are appreciating its unique attributes. Bur Marigold will grow in clay and heavier soil as well as lighter soils, but it's more likely to run on lighter ground. In can self-sow with the seeds popping up some distance away, weaving itself among other plants. It does not smother or crowd other plants. Grow the flower seed in baskets, containers, or directly in the flower garden. Sometimes Bur-Marigold is also called Hannay's Lemon Drop.
Moisture-Loving Plant
Bur Marigold appreciates high levels of moisture, and is commonly used to quickly cover moist areas of the landscape.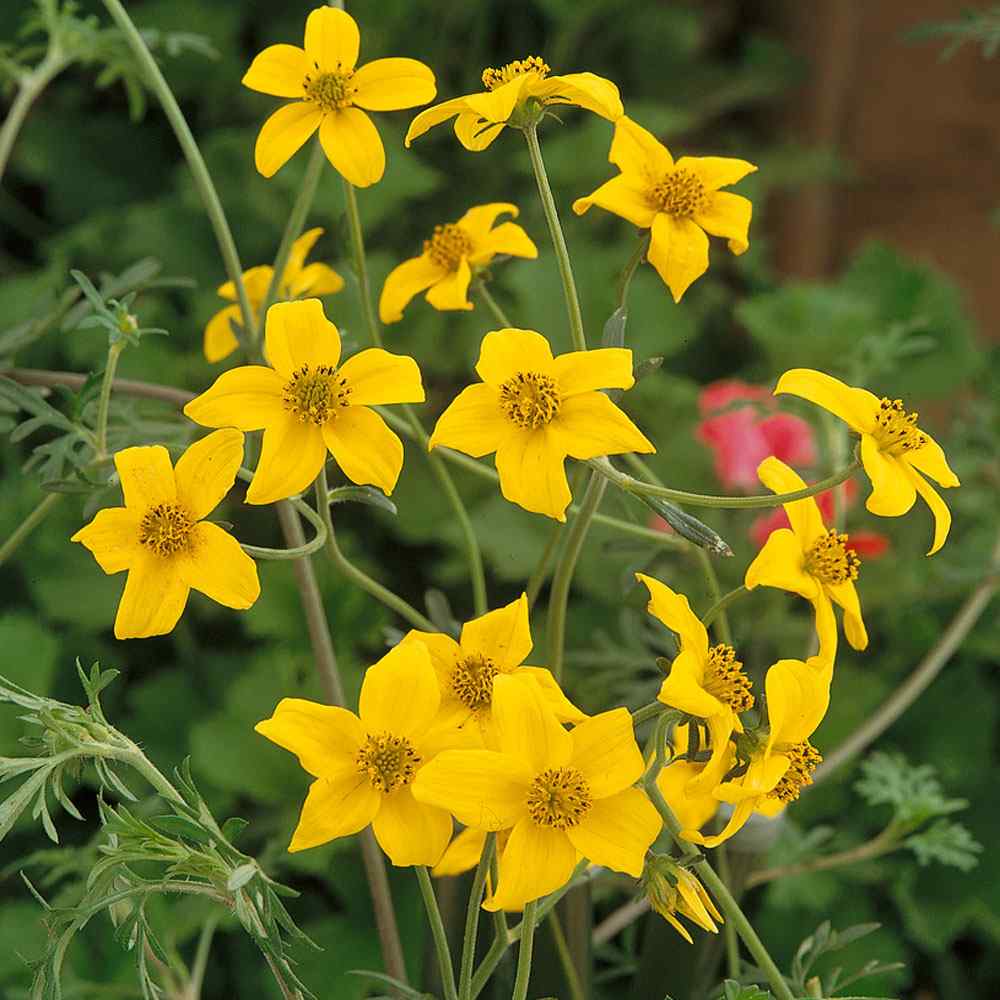 Fast-Spreading Annual
How to Grow
Bur marigold seeds should be either surface sown or thinly covered with topsoil: light is needed for germination. Sow 2-3 seeds per plant, and make sure to keep the soil moist until germination, which will occur in 14-21 days. These seeds can be started indoors 6 weeks before the last expected frost: this gives a jump on the growing season. Once seedlings are established and frost danger has passed, they can be transplanted directly outdoors. These seeds can also be started directly outdoors in the spring if desired. Space plants 15-18 inches apart, and grow in an area of full sun.
Environment: full sun
Soil: well-drained w' pH 5.6-7.8
Sowing rate: 2-3 seeds per plant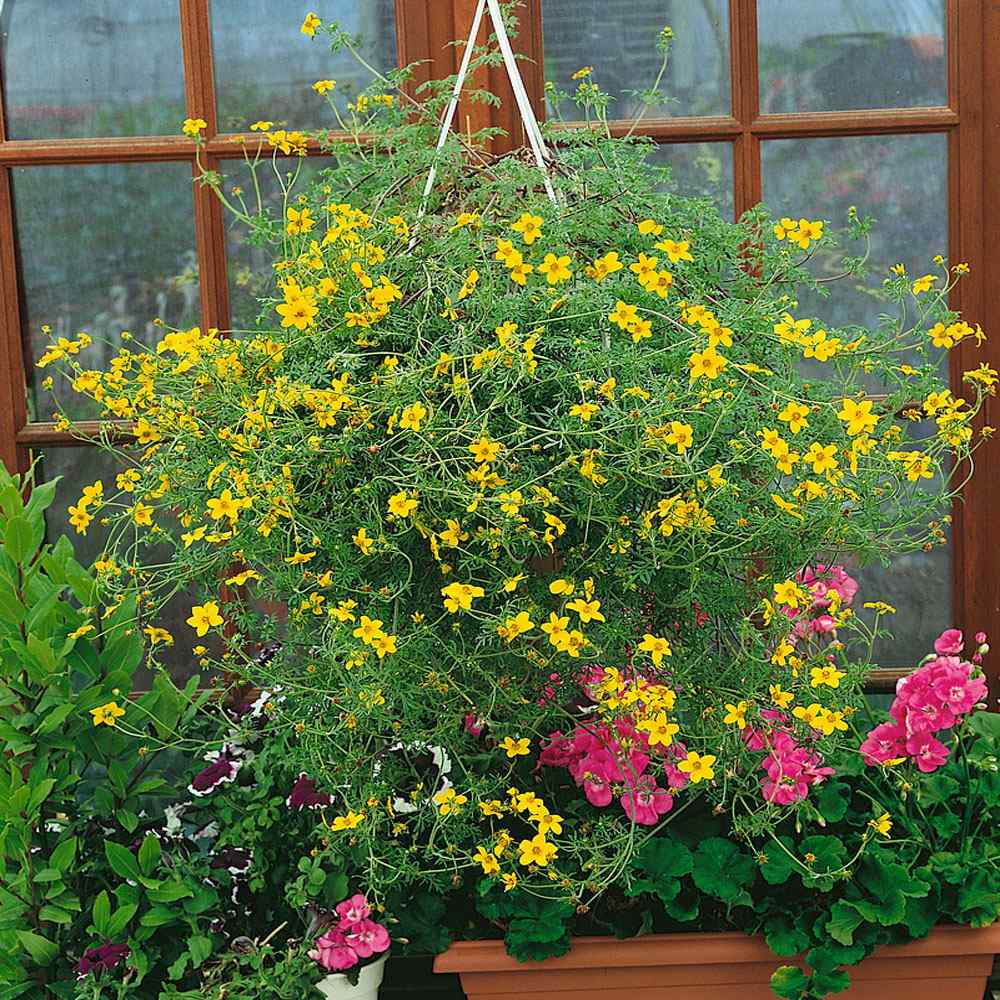 Plant Specifications
Bur marigold is an annual flowering plant that grows in USDA zones 4 through 10. It prefers areas of full sun and is tolerant of heat. Bur marigold is a strong self-sower, and is capable of spreading and returning year after year.
Bloom color: yellow
Bloom season: mid summer to fall