Season: Annual
USDA Zones: 3 - 10
Height: 12 inches
Bloom Season: Mid spring to early fall
Bloom Color: Purple & white
Environment: Full sun to partial shade
Soil Type: Rich, moist soil
Deer Resistant: Yes
House Plant: No
Latin Name: Collinsia Heterophylla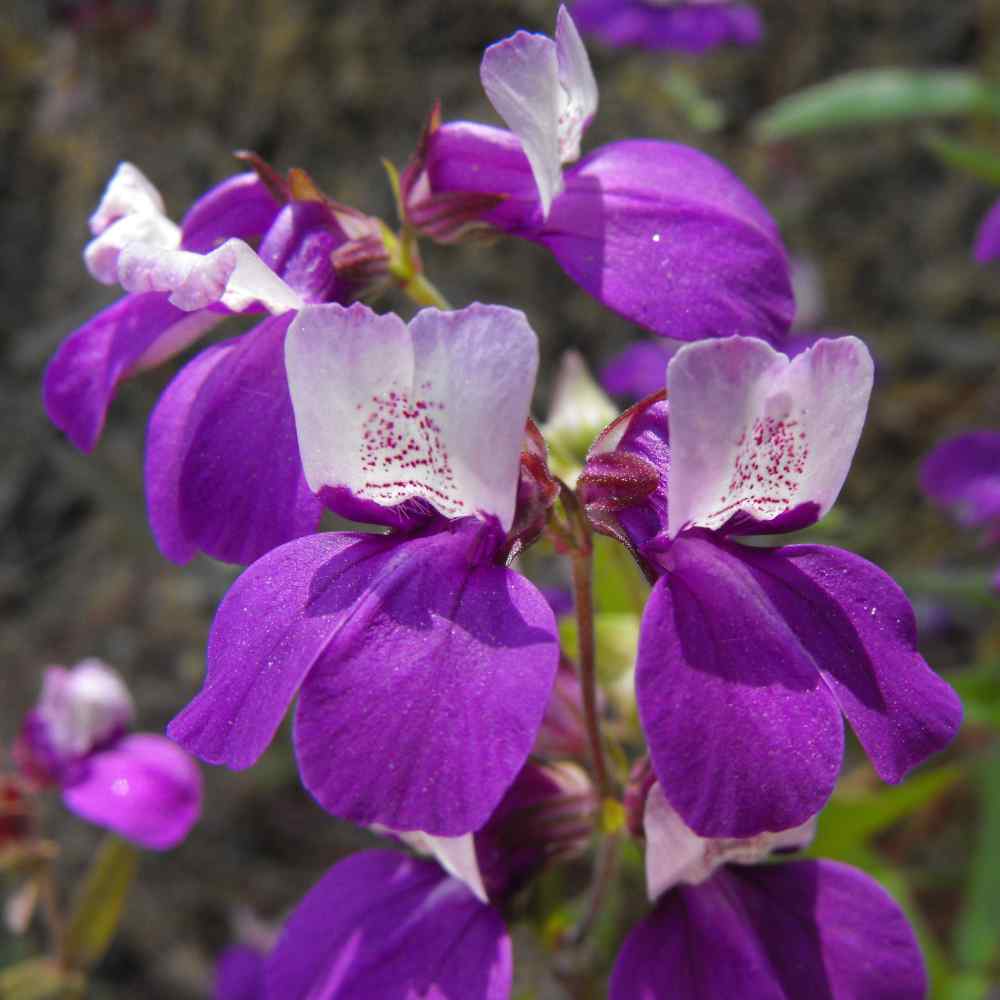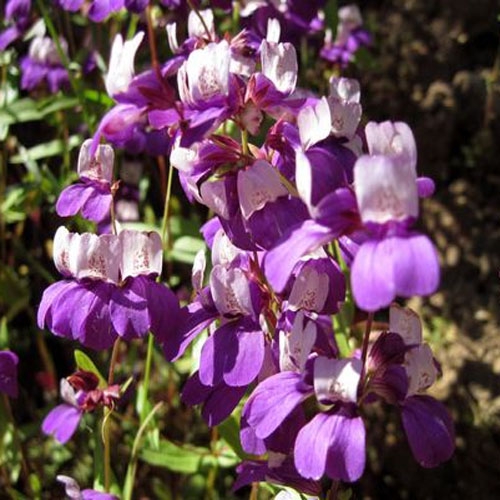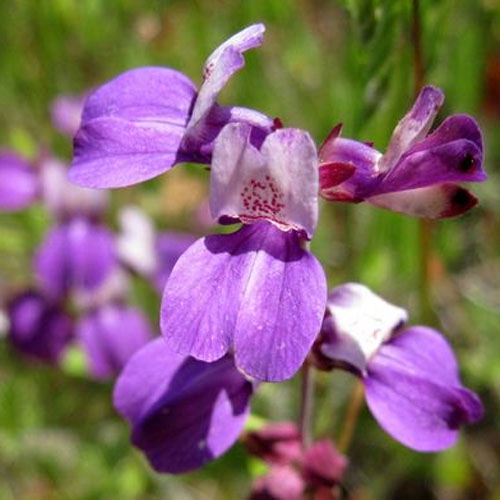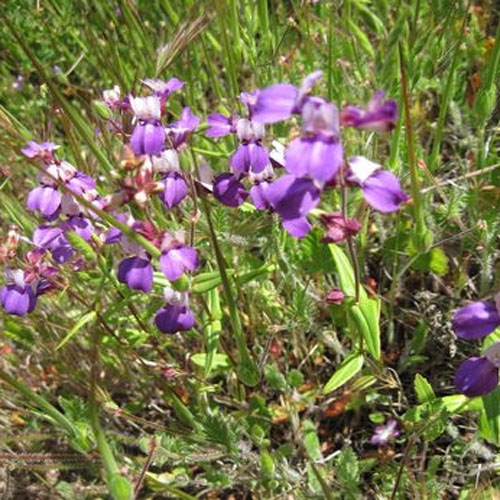 Chinese Houses (Collinsia Heterophylla) - Enjoy planting Chinese Houses seeds and watching this annual wild flower take off and give a lovely display in your cottage garden or wild life garden. Collinisia Heterophylla Chinese Houses are a wild flower that is indigenous to California, but can grow in almost all areas of North America.
Great container plant
Collinsia heterophylla works well in containers, but does like afternoon shade. This unique flower will give you beautiful blooms from mid spring to early fall!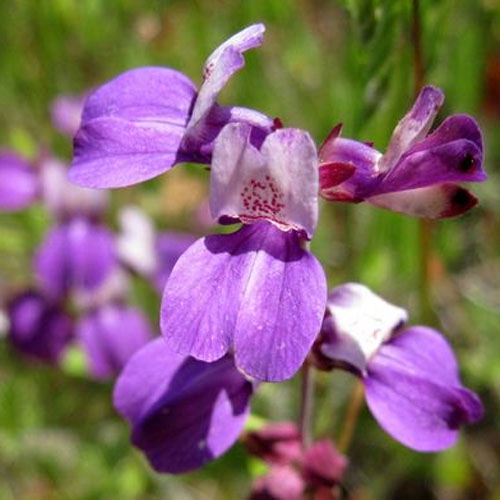 Chinese houses seed |
How to grow
How To Grow Chinese Houses From Seed: Collinsia plants appreciates rich, moist soil and full sun to partial shade. Start the Chinese Houses seeds either in the spring or fall, and simply scatter the wildflower seeds on loosened, weed free soil and then compress the seeds into the dirt. Do not cover these wild flower seeds.

Collinsia is easy to grow from flower seeds, and it is known to self-sow continuing the display for each season. Cut stems for drying as the calyces begin to color.
Sowing Rate: 3 - 4 seeds per plant
Average Germ Time: 7 - 21 days
Keep moist until germination
Attracts bees, butterflies and hummingbirds
Depth: Press into soil, do not cover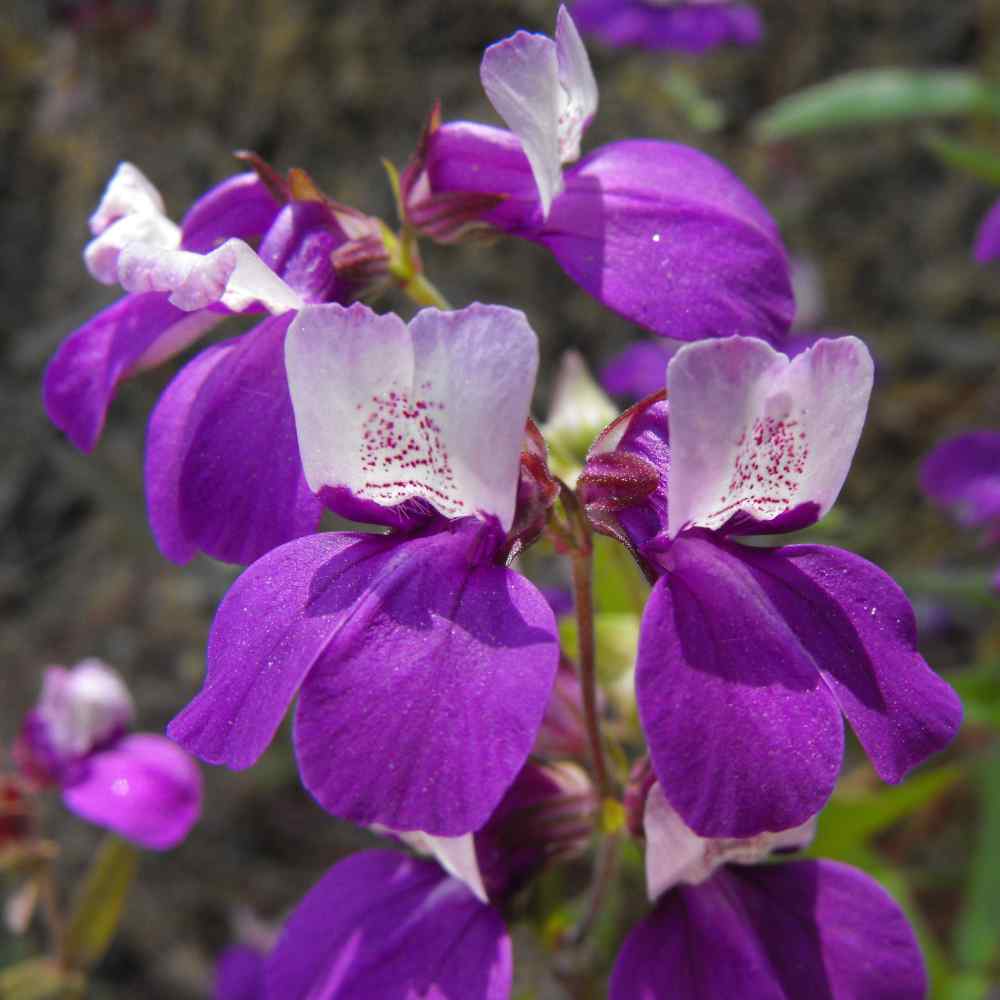 Flower Specifications
Chinese Houses have bi-colored purple and white blooms that bees adore. The Chinese Houses plant is a good choice for a wild life or butterfly garden as the Checkerspot Butterfly will use it as a host plant for its larva.
Height: 12 inches
USDA Zones: 3 - 10
Season: Annual
Deer Resistant: Yes