Season: Perennial
USDA Zones: 6 - 9
Height: 8 inches
Bloom Season: Mid summer
Bloom Color: Lavender
Environment: Full sun to partial shade
Soil Type: Moist, well-drained, pH 6.1 - 7.5
Temperature: 68F
Average Germ Time: 7 - 21 days
Light Required: Yes
Depth: 1/8 inch
Sowing Rate: 6 - 7 seeds per plant
Moisture: Keep seed moist until germination
Plant Spacing: 18 - 24 inches
Care & Maintenance: Pennyroyal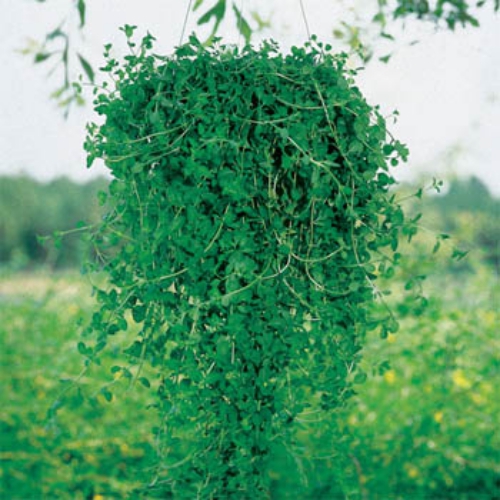 Pennyroyal (Mentha Pulegium) - Perfect for the cottage garden, this perennial from the mint family has several benefits. Grown from Pennyroyal flower seeds this creeping plant will root from leaf nodes as it spreads. Attractive whorls of lavender flowers appear in mid to late summer, and they appear above the foliage on sturdy stems. The creeping Pennyroyal plant is a useful herb that is highly scented, and has been used to make teas, repel fleas, ants, mice, and other pests and is used in many herbal insect repellents. In addition to the repellents, Pennyroyal herb uses include container plantings such as window boxes and baskets. Pennyroyal ground cover is another use of the plant, and some even use it as a lawn alternative. It is best to confine Mentha Pulegium Pennyroyal as it can be invasive.
How To Grow Pennyroyal From Seed: Start Pennyroyal flower seeds in late winter or early spring. Pennyroyal seeds require light to germinate, so only lightly cover the flower seeds. Lightly press the herb seeds into the soil and keep moist. In late spring, after danger of frost has passed, plant outdoors into a permanent home. Water regularly the first year of establishment. Once the plant has matured, little watering is necessary and no fertilizer. To create bushy plants, pinch back the tips of young Pennyroyal herb plants. Every three years the plants should be divided and replanted in fresh compost to maintain healthy growth.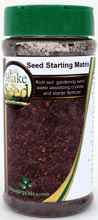 Shake 'n Seed - We are now offering shaker bottles filled with our seed starting matrix: rich soil, gardening sand, water absorbing crystals, and starter fertilizer. This not only helps dispense your seed, but it gets it off to a great start! Simply remove lid from shaker bottle, add seed from packet, put back on lid, shake the bottle vigorously for 15 seconds, and then shake your way to beautiful new plants! Use Shake 'n Seed over good quality soil, and then gently water to keep seed moist until it sprouts. Great for ground covers or mass planting flower seeds.