Season: Annual
USDA Zones: 6 - 11
Height: 180 - 240 inches (vining)
Bloom Season: Summer and fall
Bloom Color: Red
Environment: Full Sun
Soil Type: Well - drained, pH 6.1 - 7.8
Deer Resistant: Yes
House Plant: No
Latin Name: Ipomoea x Multifida
Temperature: 70F
Average Germ Time: 7 - 21 days
Light Required: No
Depth: 1/4 inch
Sowing Rate: 2 - 3 seeds per plant
Moisture: Keep moist until germination
Plant Spacing: 24 inches
Care & Maintenance: Cardinal Climber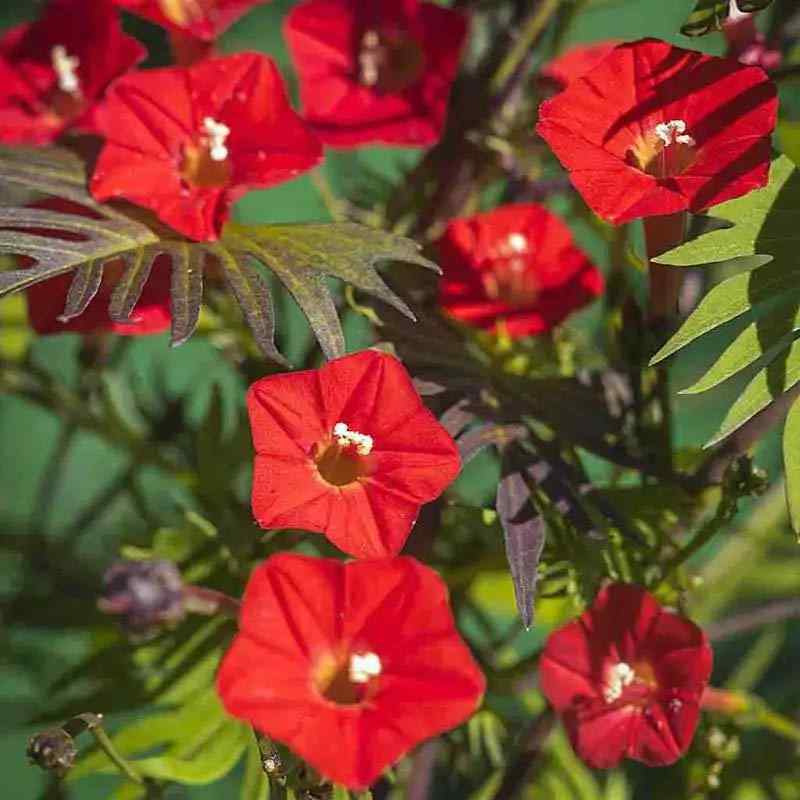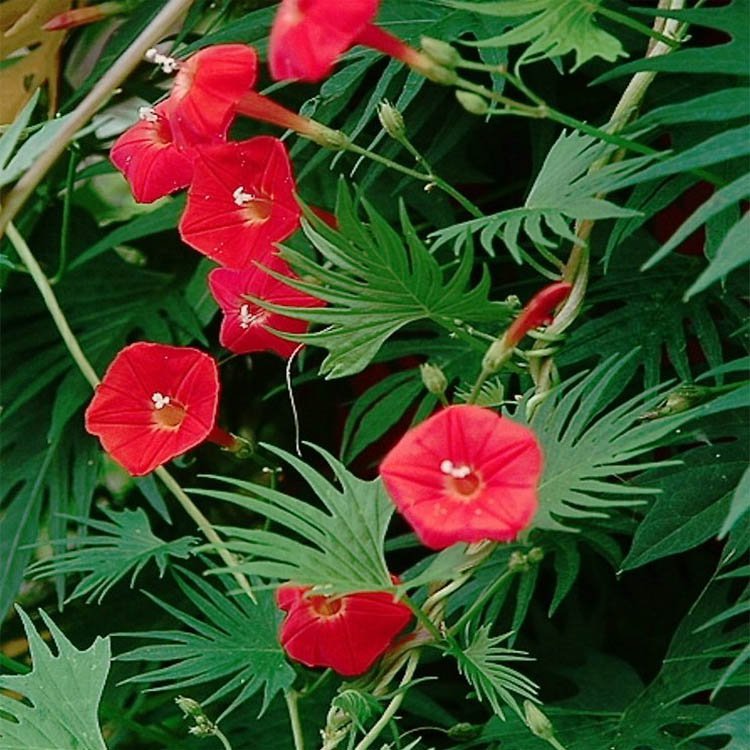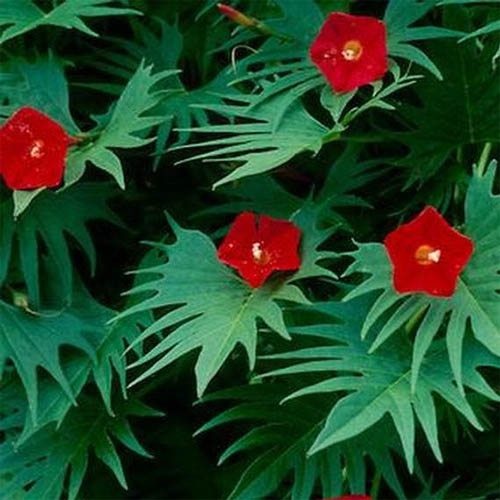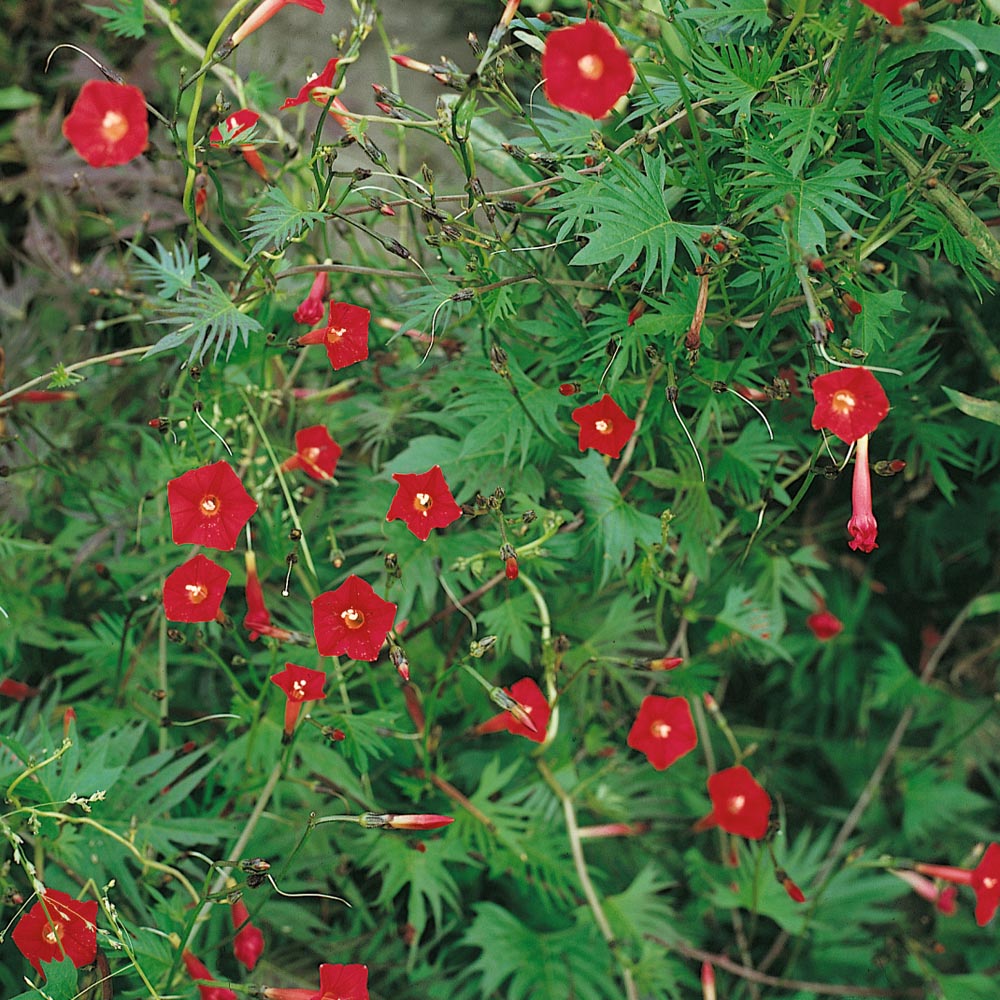 Cardinal Climber (Ipomoea Quamoclit Cardinalis) - Easy-to-grow from Cardinal Climber seeds, this is one annual vine that is a must-have if you like hummingbirds! Ipomoea Quamoclit Cardinalis seeds will produce this easy-to-care-for vine with red trumpet shaped flowers.
Versatile vine
Cardinal Climber is suitable for arbors, a trellis, fences, and posts, Cardinal Climber will grow easily from flower seeds, anywhere you choose.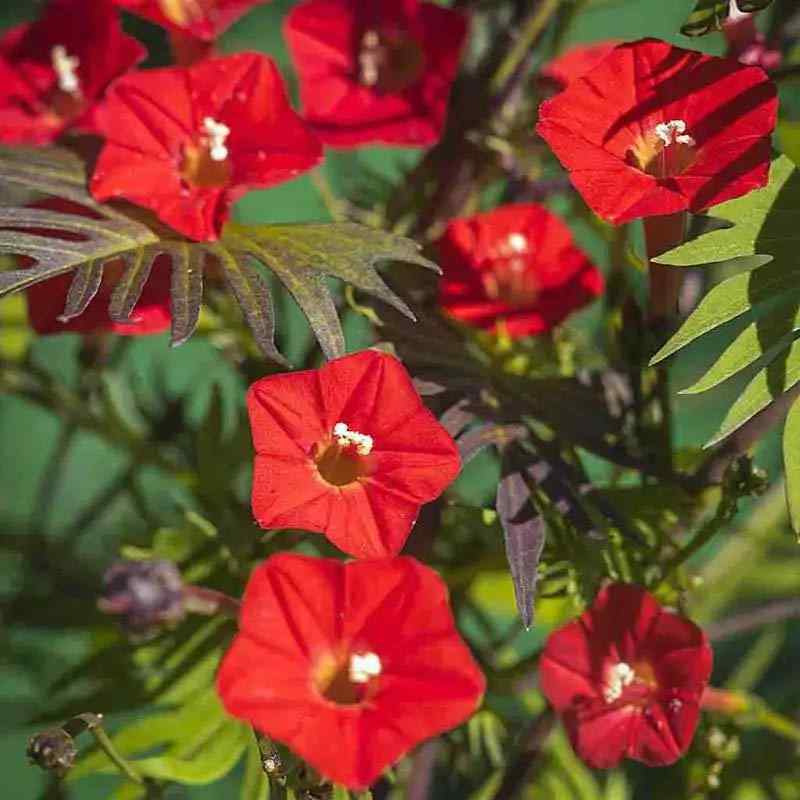 Vine seed | cardinal climber
How to grow
How To Grow Cardinal Climber From Seed: Soak Cardinal Climber flower seeds overnight before planting. Plant indoors 4 - 6 weeks before the last frost. Cover with 1/4 inch of soil and keep moist until germination.

Ipomoea seeds can also be started directly outdoors. If planting outdoors, sow the flower seeds after soil has warmed and danger of frost has passed. Shelter from cold, drying winds. Prune back vine plant in the spring.
Sowing Rate: 2 - 4 seeds per plant
Average Germ Time: 7 - 21 days
Keep moist until germination
Attracts bees, butterflies and hummingbirds
Depth: 1/4 inch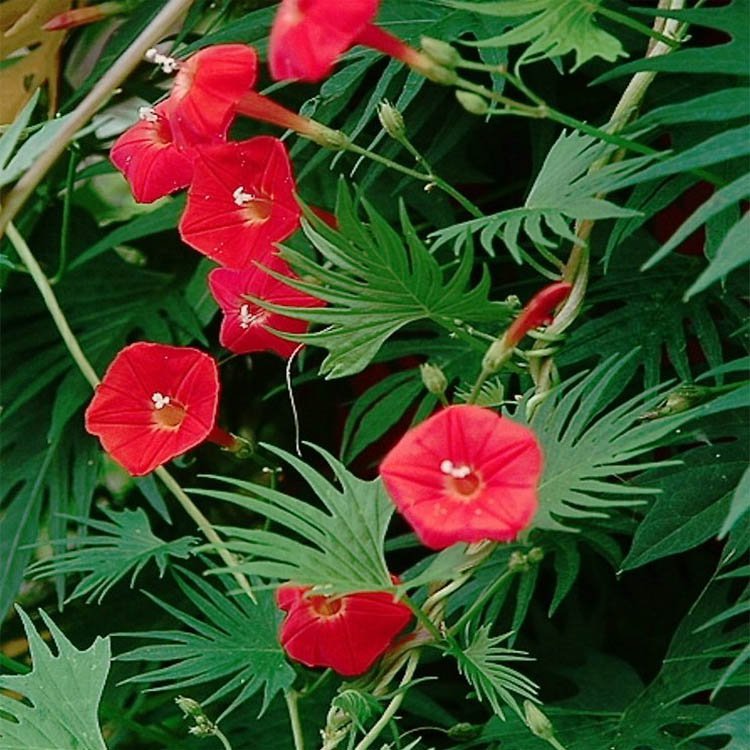 Flower Specifications
A humming bird's favorite, Cardinal Climber vine is a colorful, vertical addition to the summer landscape. This plant has palm like leaves that beautifully backdrop the 1 inch dark red blooms from early summer until the first frost.
Height: 180 - 240 inches (vining)
USDA Zones: 6 - 11
Season: Annual
Deer Resistant: Yes