Groundcover Specifications
Season: Perennial
USDA Zones: 3 - 9
Height: 6 - 8 inches
Bloom Season: Summer
Bloom Color: White
Environment: Full sun
Soil type: Gritty, well-drained, pH 6.8 - 7.8
Temperature: 68F
Average Germ Time: 21 - 35 days
Light Required: No
Depth: Do not cover the seed but tightly press into the soil
Sowing Rate: 8 seeds per plant
Moisture: Keep seeds moist until germination
Plant Spacing: 8 inches
Note: For detailed directions for indoor and outdoor planting, please Click Here
Care & Maintenance: Edelweiss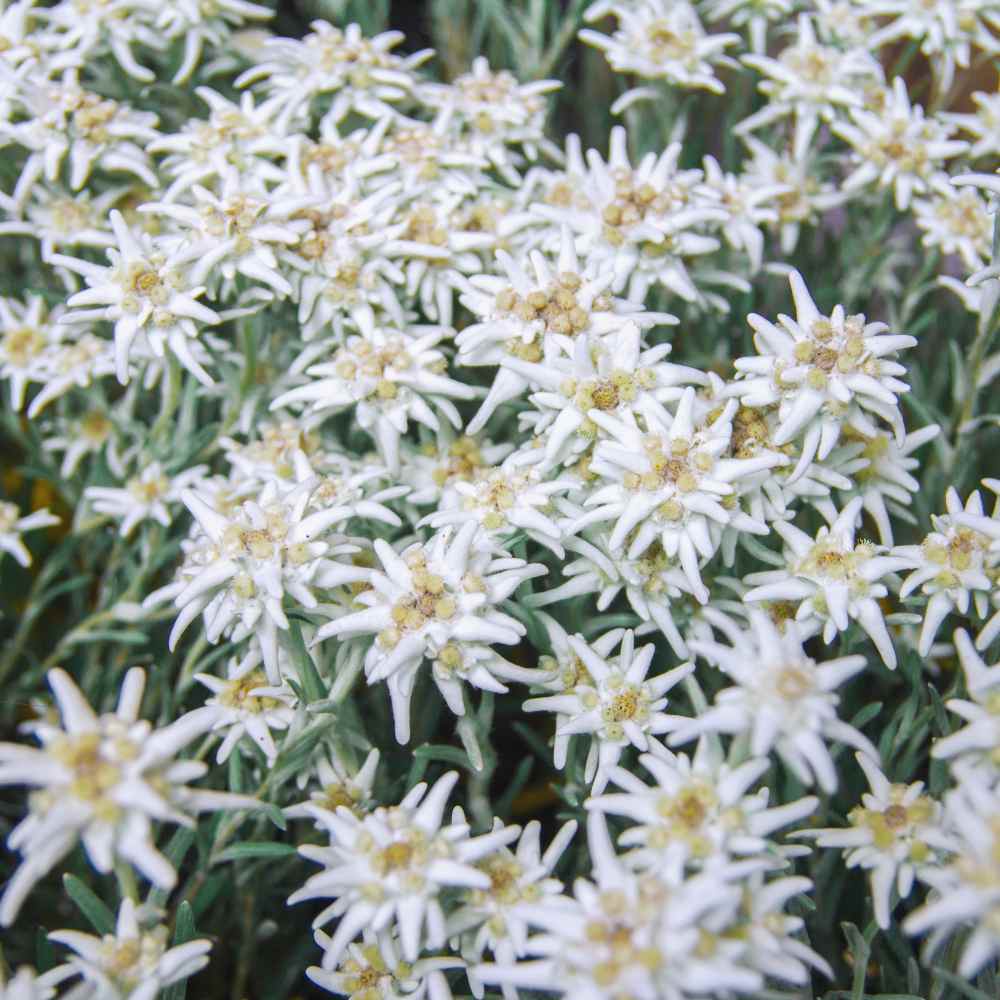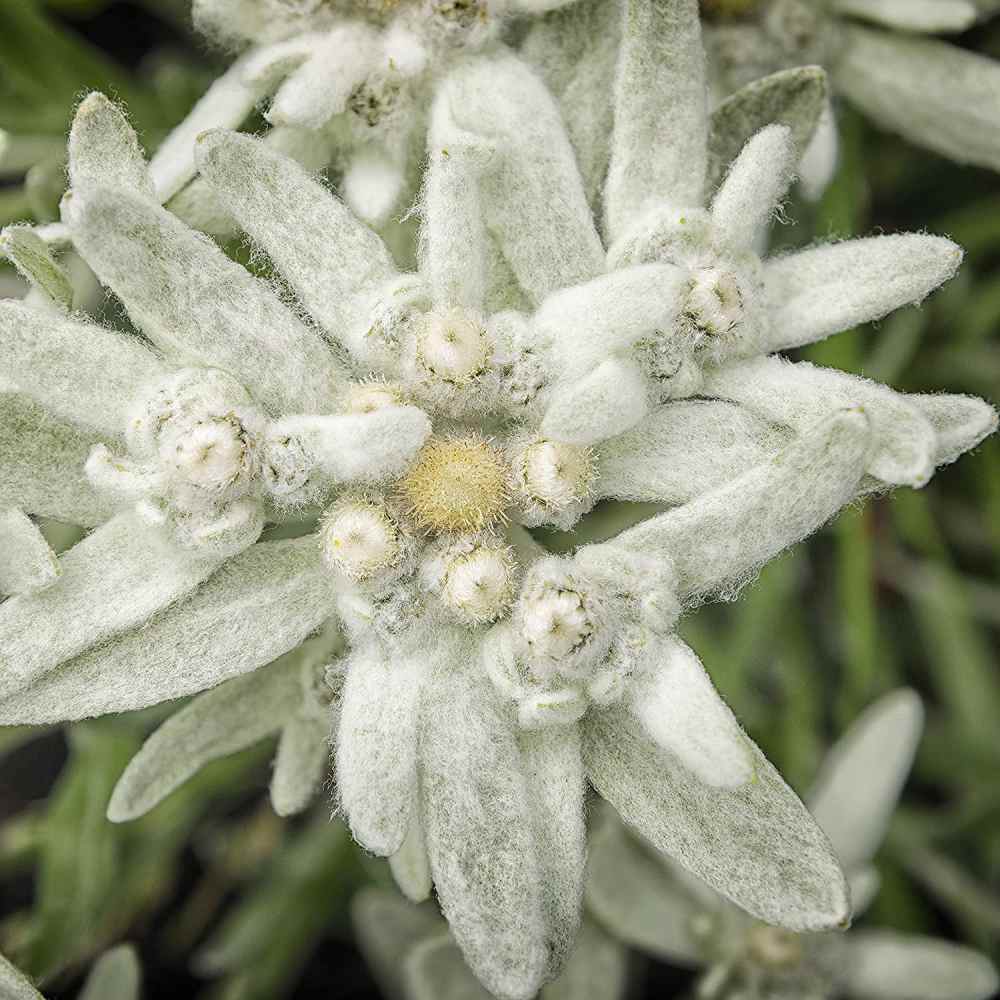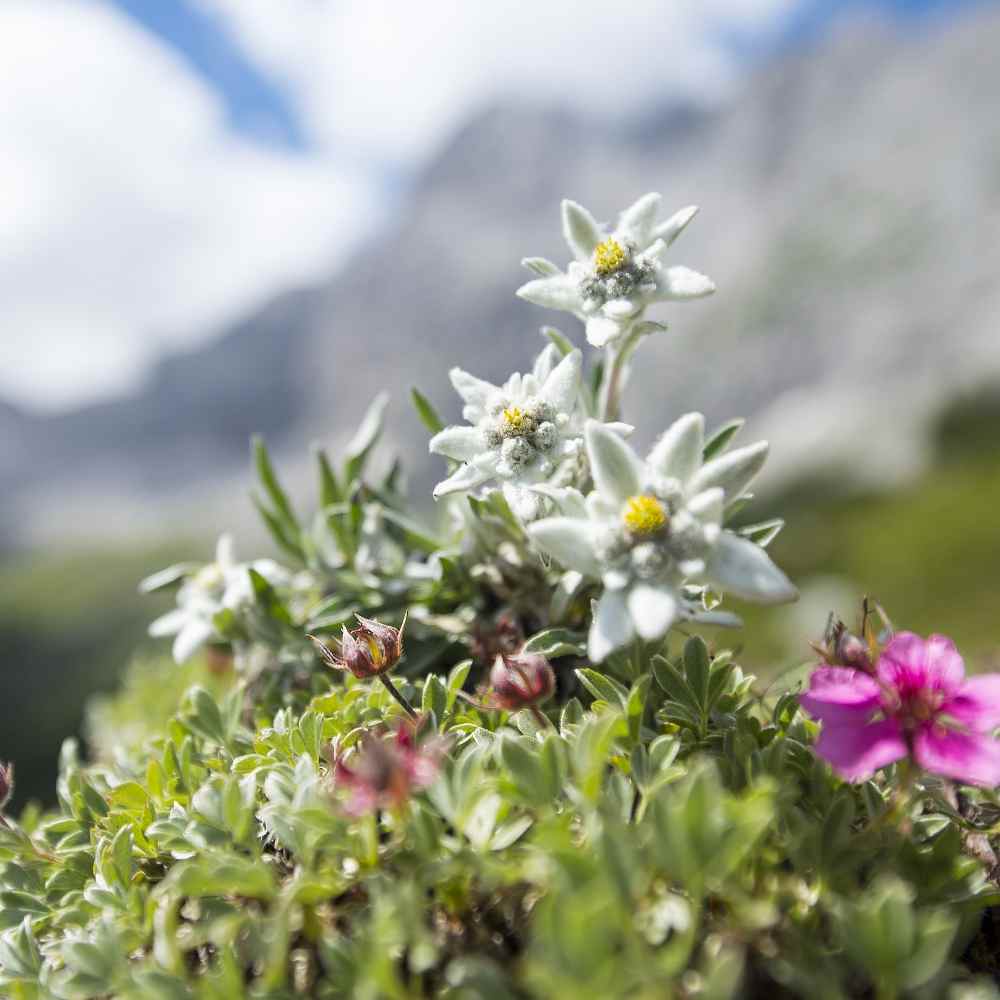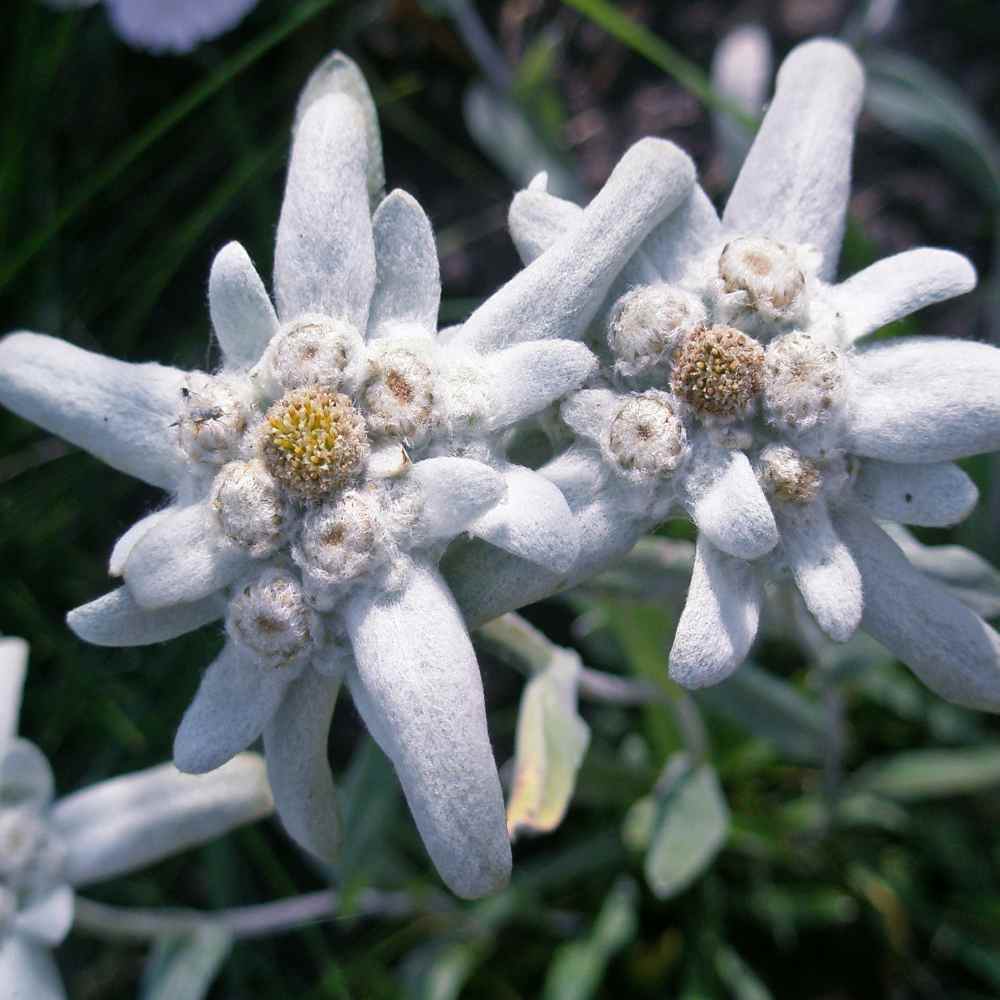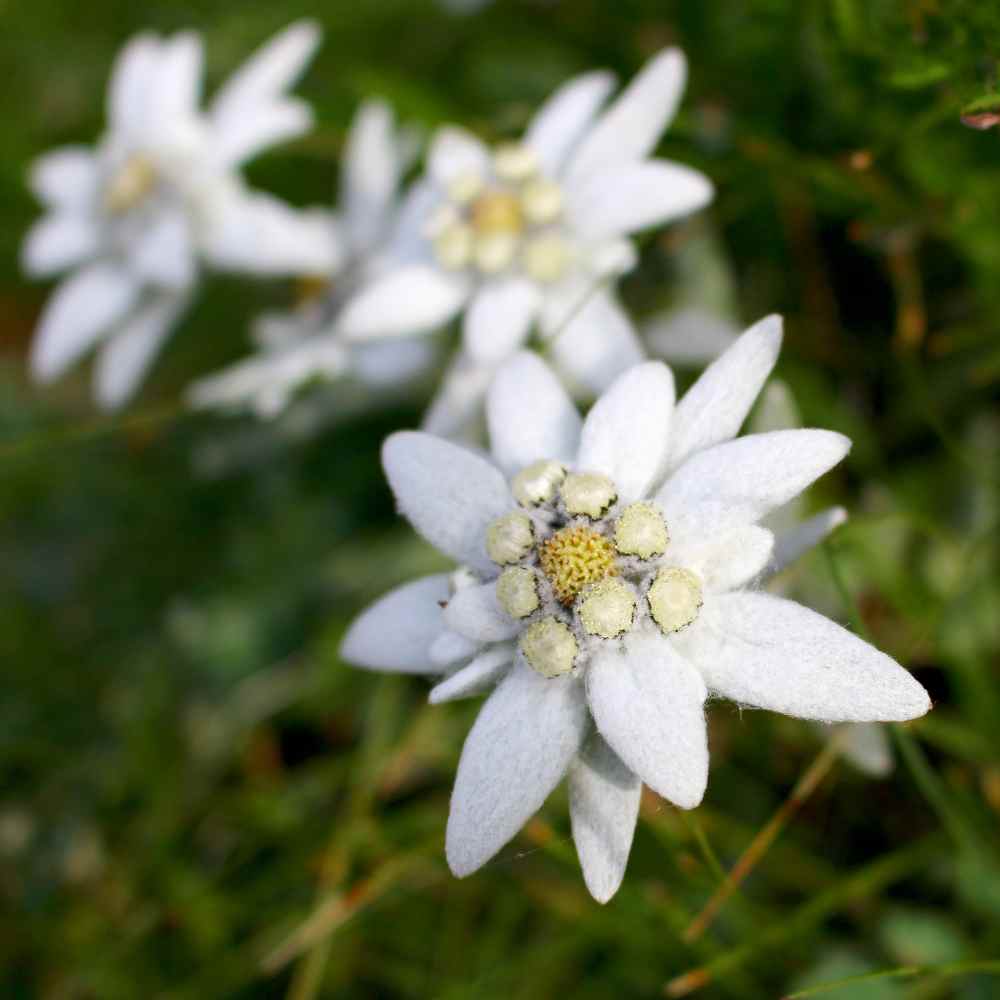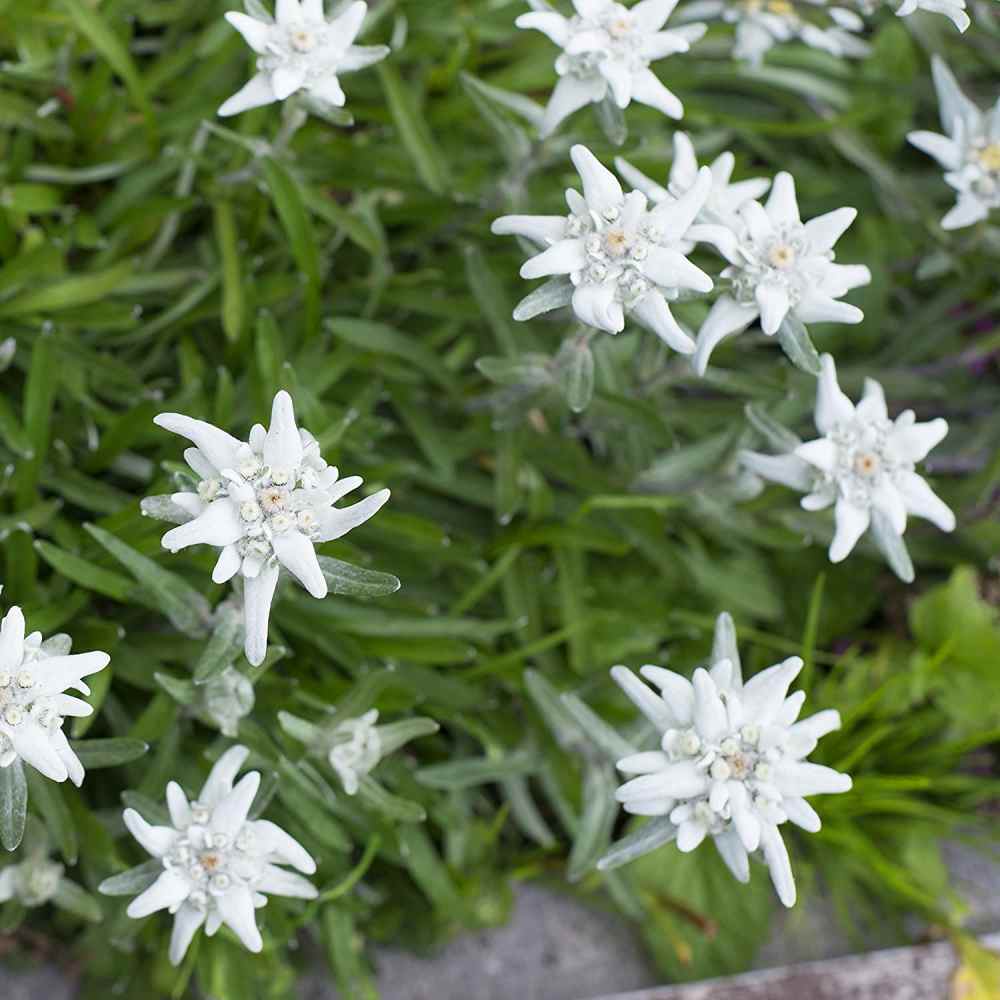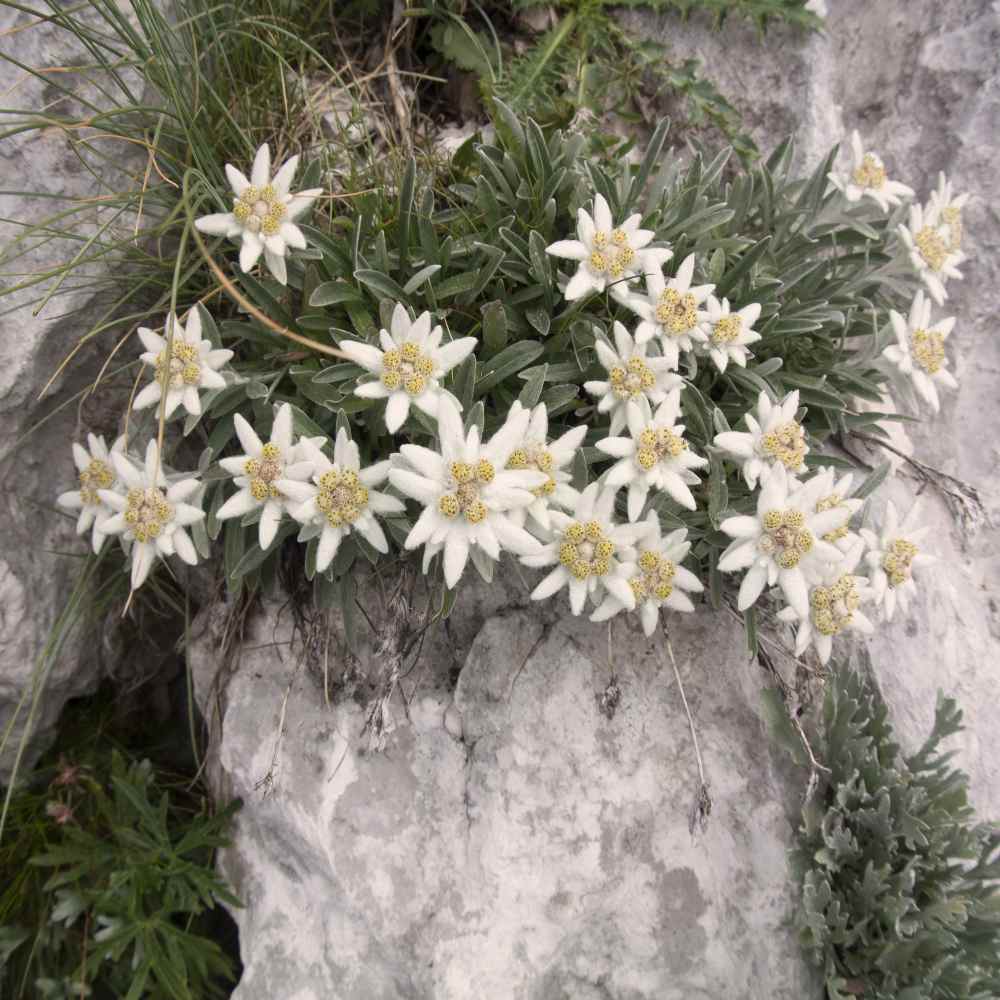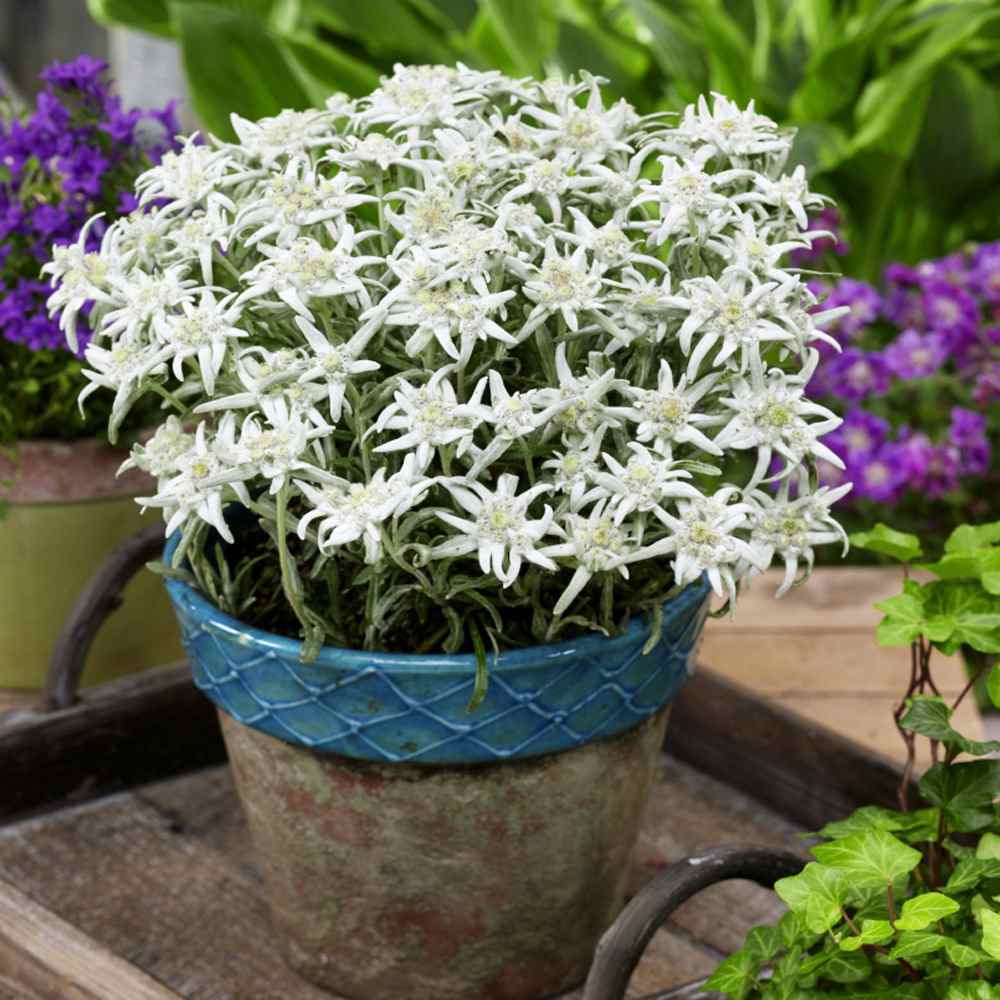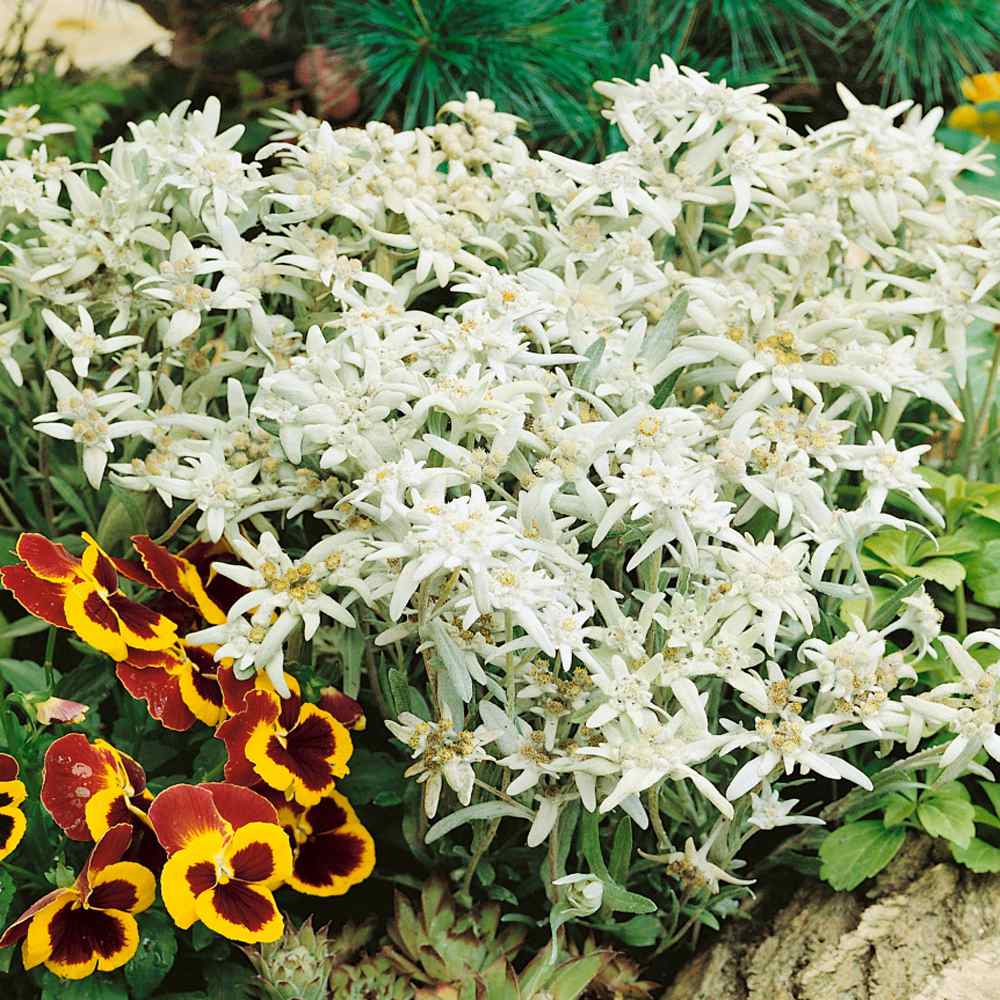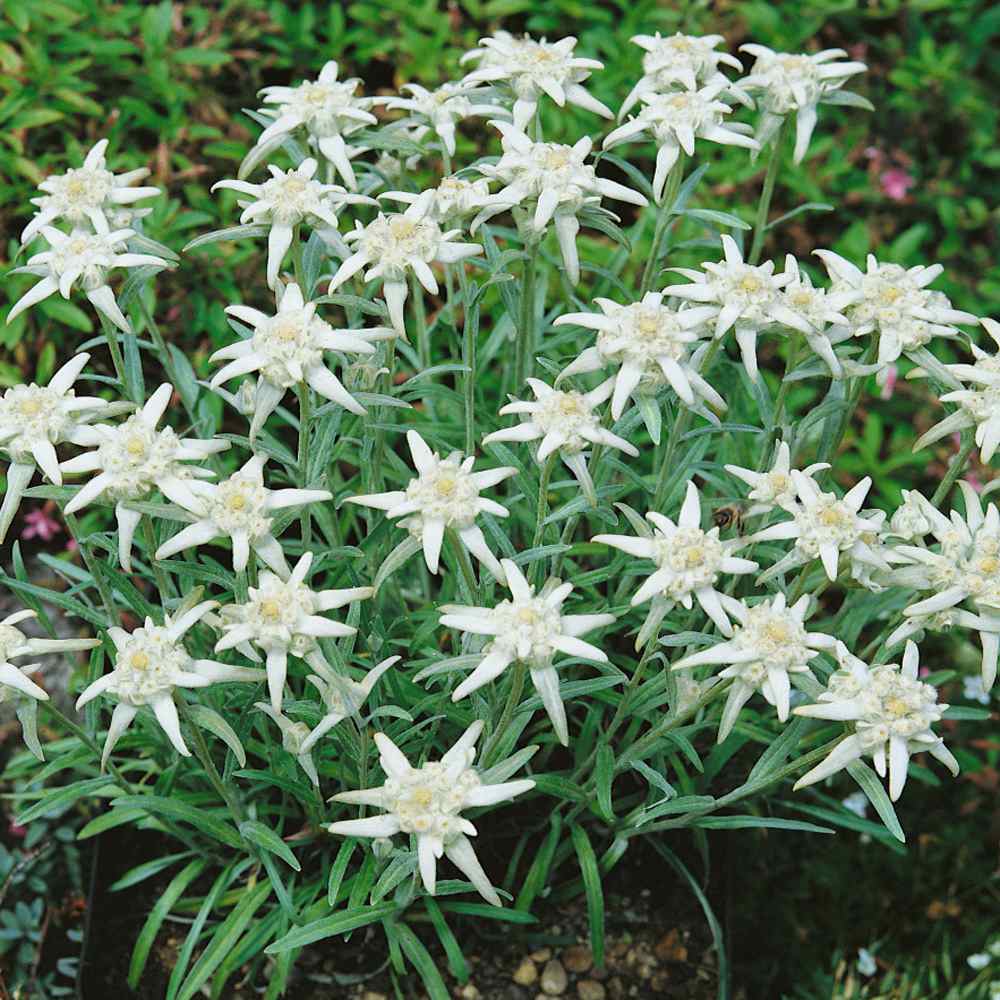 Edelweiss (Leontopodium Alpinum) - Grow these famous flowers from Edelweiss seeds! Edelweiss is a favorite wildflower of the Swiss Alps, best suited to growing in a well-drained rock garden, mass ground cover planting, or alpine trough. Leontopodium Alpinum plants form a low clump of silvery grey foliage, bearing clusters of wooly white flowers with small flower heads held in stars of glistening whitish bracts in early summer.
Europeans historically have used the Edelweiss herb as a tea to treat diarrhea and dysentery. Edelweiss herb plants are also used widely as a cosmetic cream to aid healing and control facial wrinkles.
A variety of uses
This flower is good for cutting, and it can be used in fresh or dried arrangements. Rock gardens, raised beds, or even containers are also great environments for Edelweiss.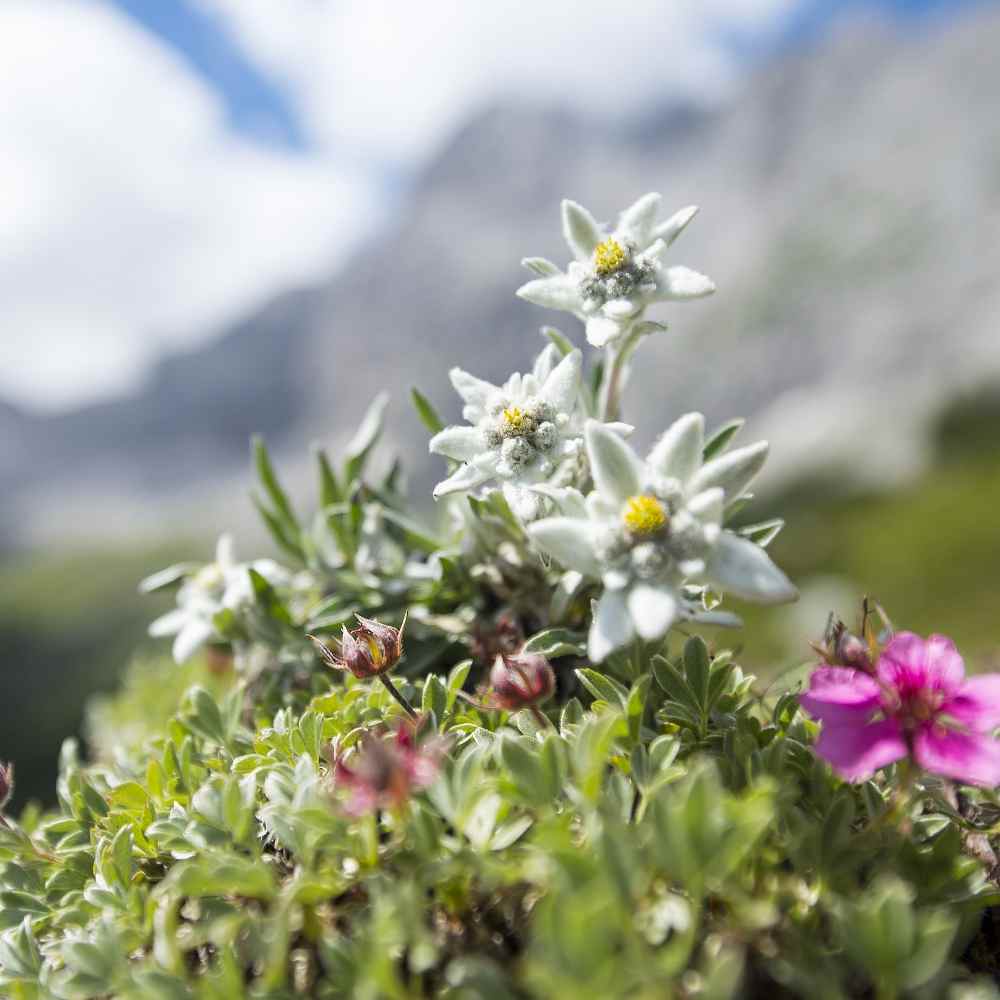 Ground cover seed | edelweiss
How to grow
How To Grow Edelweiss From Seed: It is recommended to sow Edelweiss ground cover seeds indoors 4 - 6 weeks before last frost and transplant outdoors when temperatures have warmed.

Edelweiss herb seeds are very small, so do not cover them. Just gently press seeds into the soil in the starter tray. Water from underneath the tray. Transplant the Edelweiss ground cover in a mostly sunny area and in soil that has excellent drainage.
Sowing Rate: 8 seeds per plant
Average Germ Time: 21 - 35 days
Keep moist until germination
Depth: Do not cover, but lightly press into soil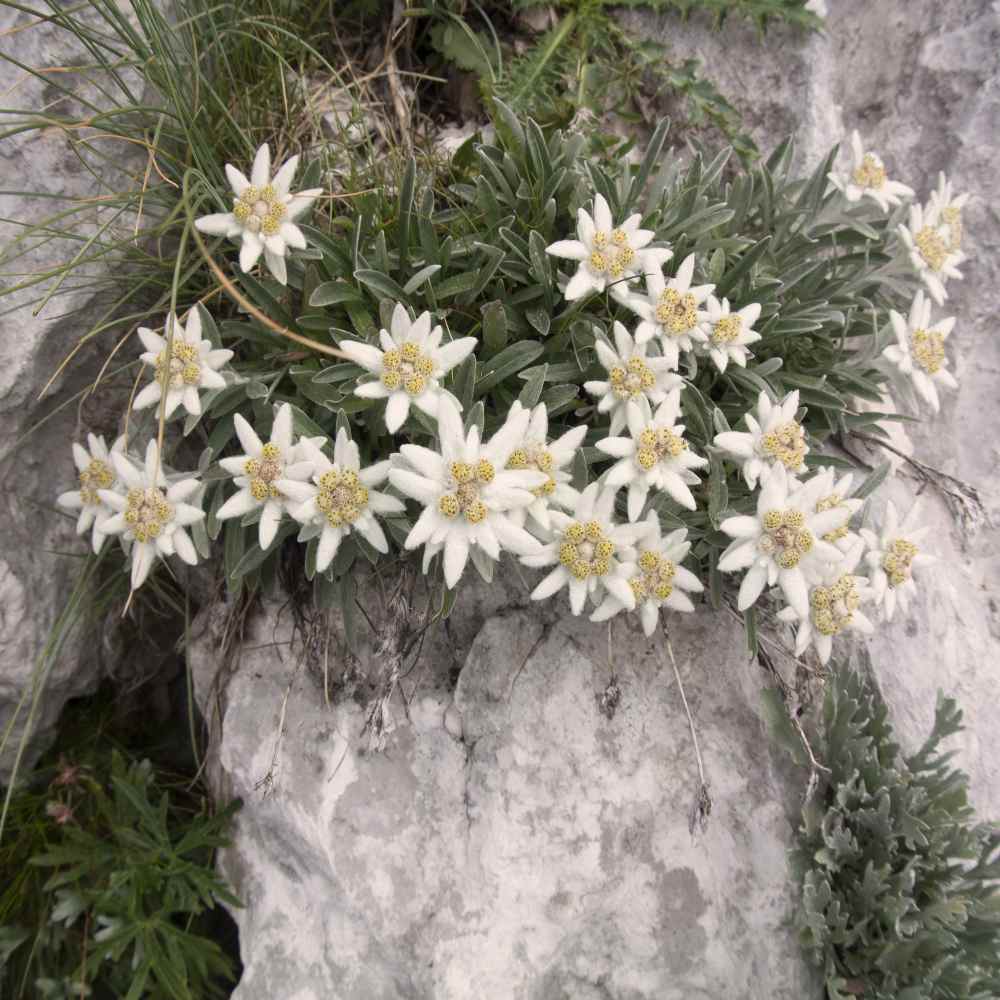 Plant Specifications
The Edelweiss Leontopodium Alpinum plant is low-growing and makes nice compact border plants. They will sometimes self-seed and come back even stronger the following spring. Best in regions with cool summers. Drought-tolerant once established.
Height: 6 - 8 inches
USDA Zones: 3 - 9
Season: Perennial
Deer Resistant: Yes