During the winter, native foods become limited in both quantity and quality. With highly nutritional deer food plot seed for sale from Outsidepride.com, you can add a deer food plot to the native vegetation on your property and enjoy the many benefits it provides any deer herd. Continue reading to learn a little bit more about the different types of deer food plot seed we sell on our site.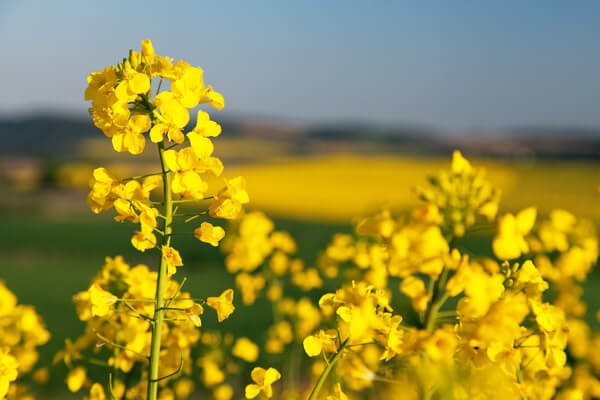 High-Quality Deer Food Plot Seed For Sale
Let's take a deeper look at the high-quality deer food plot seed we have for sale at Outsidepride.com:
Frosty Berseem Clover (Trifolium Alexandrinum)
Frosty berseem clover represents a huge breakthrough in regards to cold tolerance for the berseem clover. Historically, the berseem clover has been extremely limited due to its frost intolerance. However, frosty berseem has been documented to survive temperatures that have reached as cold as 5 degrees Fahrenheit.
Clover King
Clover King is considered one of the best among the perennial blends of deer food plots. Since it is 90% clover with 10% alfalfa for the extra flavor and palatability, Clover King makes a great seed mixture. This mixture of clover and alfalfa will provide nearly 30% of the required protein for the majority of the year to facilitate increased antler growth. With just a single planting, this seed mixture can last up to 5 years without needing to be re-seeded.
FIXatioN Balansa Clover (Trifolium Michelianum Savi)
If you are searching for a Bio-Massive clover, look no further! This exciting and revolutionary clover is unlike any other on the market. Balansa clover is open-pollinated with flowers that vary from white to pink. Keep in mind these are attractive to bees.
Purple Top Turnip Seed (Brassica Rapa)
Purple top turnips are an easy-to-grow, short season brassica species used for forage and cover crops. This turnip is typically white and purple with smooth, globe roots that take up to about 55 days to reach maturity.
Rape Brassica Seed
This herbaceous and non-grass-like forage quality brassica rapeseed is typically used as a summer lamb finishing crop and ewe flushing feed.
Sweet Spot — Northern Blend & Southern Blend
Hunters and wildlife managers across the US are turning to Sweet Spot to create high-nutrition food plots that deer simply cannot pass up. Sweet Spot mixes feature High Sugar Grasses. These unique perennial ryegrasses can produce larger racks and as much as 20% more body mass.
Shop For Deer Food Plot Seed & More
Not only do we have the best selection of deer food plot seed, but we are also the leading source for
pasture grass seed
for sale online. For more information on how to purchase our high-quality seed products, contact Outsidepride.com today!