Season: Perennial
USDA Zones: 3 - 9
Height: 24 - 36 inches
Bloom Season: Summer
Bloom Color: Yellow
Environment: Full sun to partial shade
Soil Type: Moist, well-drained soil of average fertility
Deer Resistant: Yes
Latin Name: Tanacetum Vulgare
Temperature: 68F - if no germination in 3 - 4 wks, move to 24 - 39F for 2 - 4 wks
Average Germ Time: 21 - 28 days
Light Required: Yes
Depth: Surface sow and thinly cover
Sowing Rate: 5 - 7 seeds per plant
Moisture: Keep seeds moist until germination
Plant Spacing: 24 - 36 inches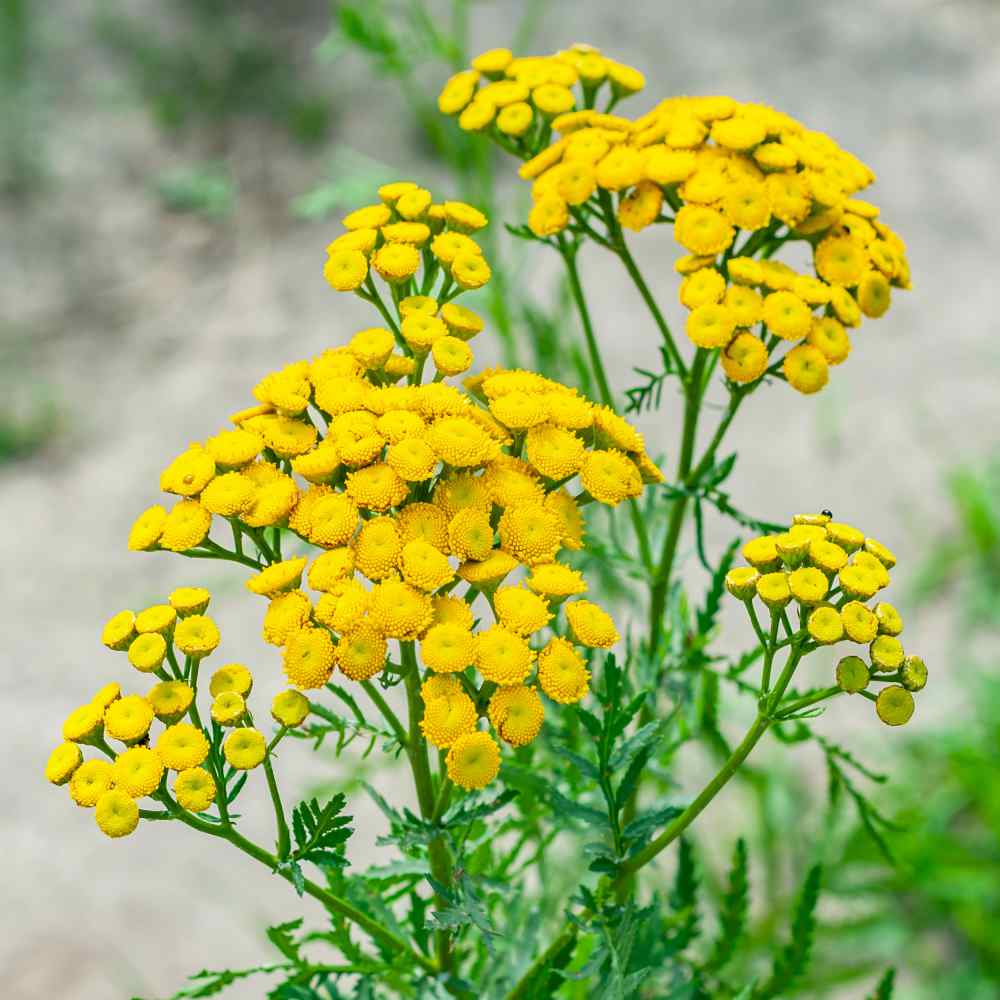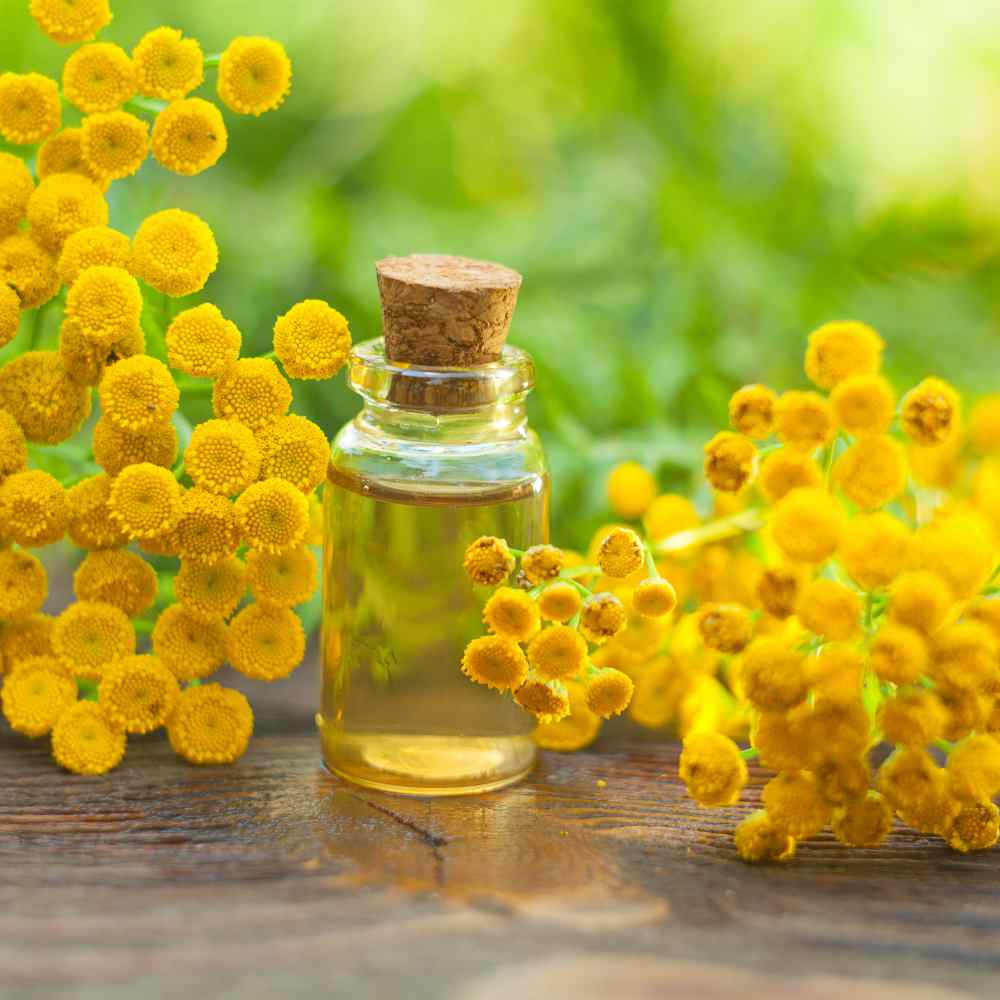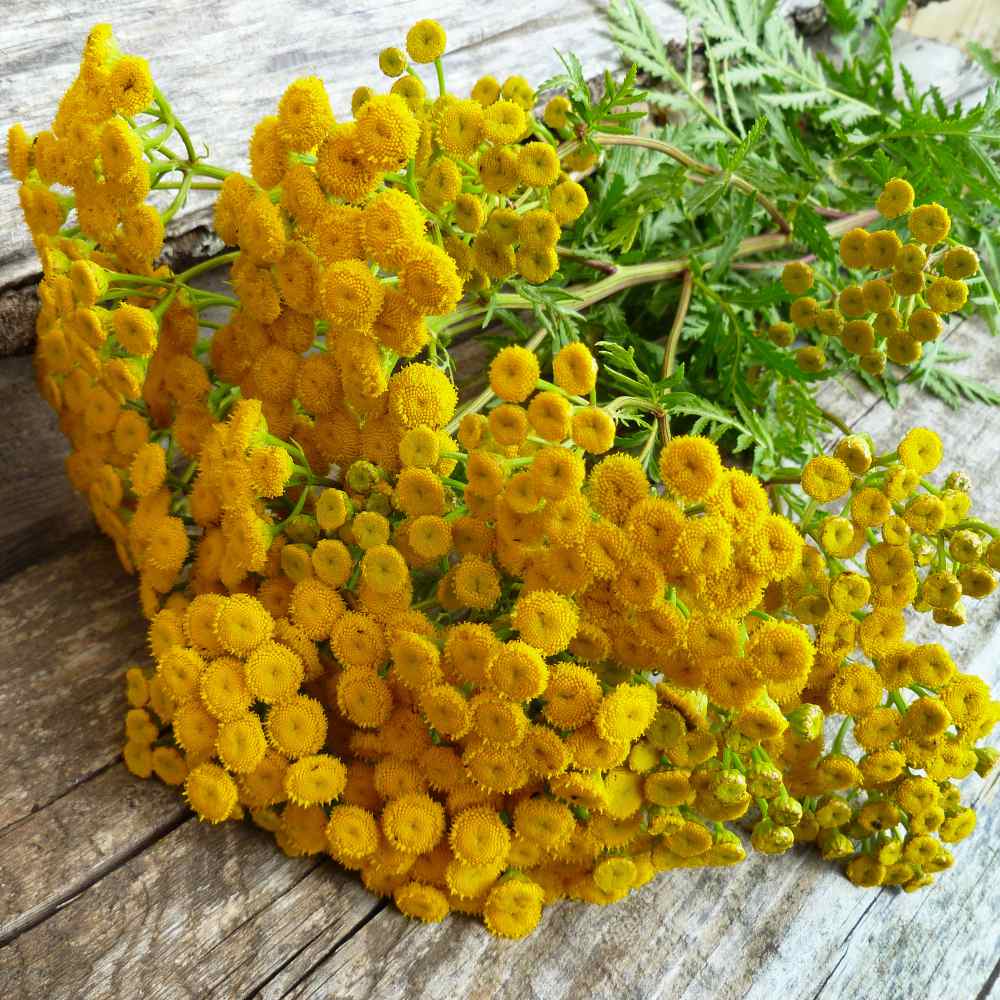 Tansy (Tanacetum Vulgare) - Start Tansy seeds and grow the commonly known plant Golden Buttons or Common Tansy. Common Tansy herb plants grow to two to three feet tall with small yellow button-like flowers. The Tansy leaves are used dry to make dyes and many forms of insect repellents. This is an herb plant grown from herb seeds that you DO NOT eat.
Insect repellent
Tansy is used as an effective insect repellent and can be an asset in the garden as a companion plant for cucumbers, squash, roses and some berries to help keep the plants pest-free.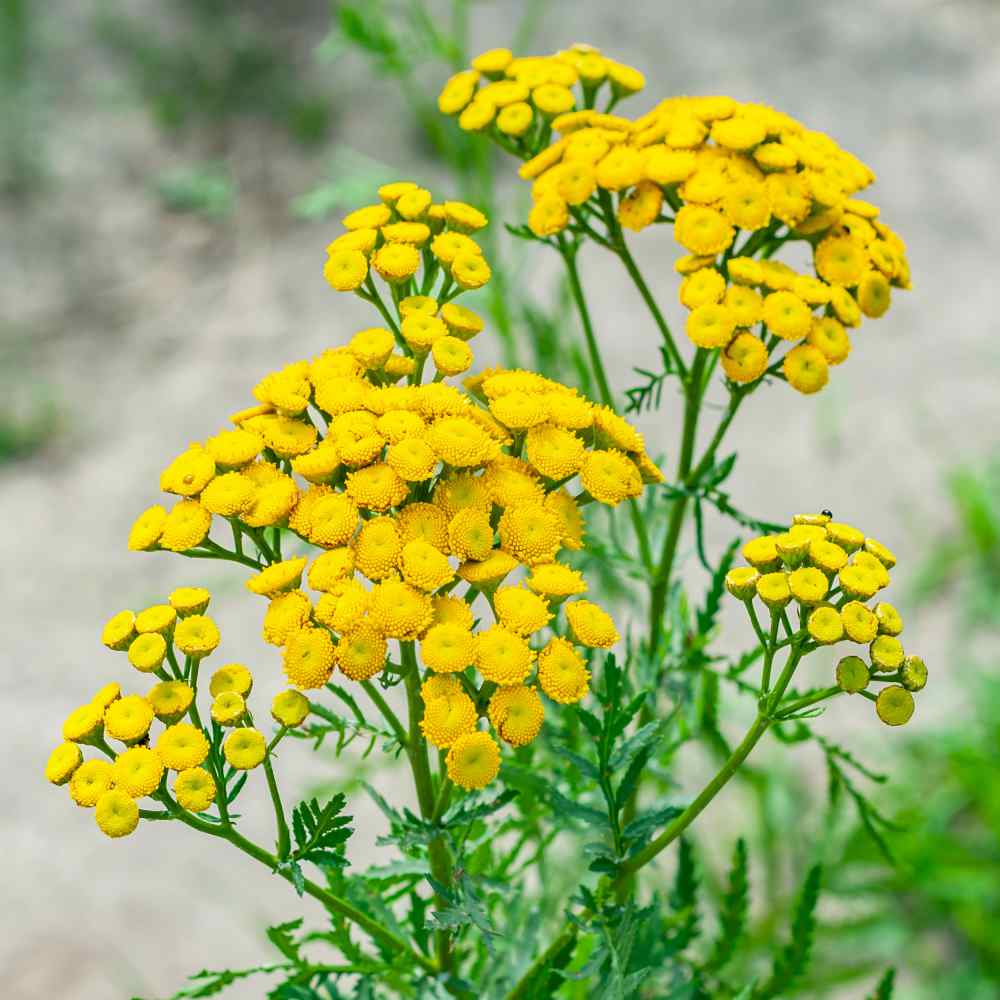 Herb seed | tansy
How to grow
How To Grow Tansy From Seed: Start Tansy seeds directly outdoors once frost danger has passed. Lightly cover the herb seeds and keep them moist. Golden Buttons plants self-sow abundantly by dropping its seeds.

It's best to keep the spent flowers deadheaded in order to keep the Common Tansy herb plants from spreading too aggressively. The herb plants need about an inch of moisture every week.
Sowing Rate: 5 - 7 seeds per plant
Average Germ Time: 21 - 28 days
Keep moist until germination
Attracts bees and butterflies
Depth: Surface sow and thinly cover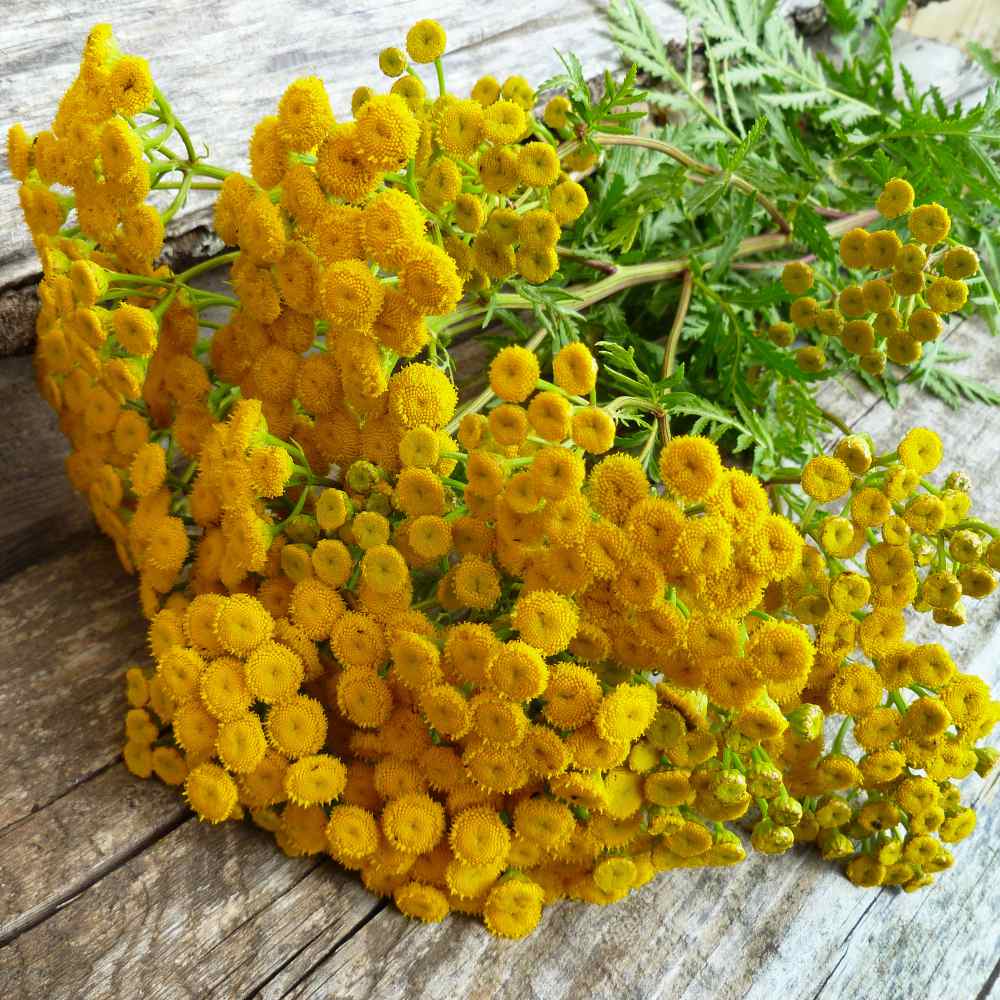 Harvesting Tansy
You can harvest Tansy leaves anytime. For best quality, always harvest in the morning after the dew has dried. You can pick the flowers in the afternoon from midsummer to fall when they are almost fully open. Don't use Tansy in cooking, even though you may find older recipes that may include it. Tansy herb may cause illness when taken internally.
Height: 24 - 36 inches
USDA Zones: 3 - 9
Season: Perennial
Deer Resistant: Yes