Season: Perennial
USDA Zones: 9 - 11
Height: 24 inches
Bloom Season: Spring to early fall
Bloom Color: White
Environment: Full sun to partial shade
Soil Type: Well drained soil, but can tolerate poor quality
Deer Resistant: Yes
Latin Name: Capparis spinosa




Caper Bush (Capparis Spinosa) - the caper bush, also called Flinders rose, is a perennial, flowering plant that bears rounded, fleshy leaves and large white to pinkish-white flowers. Caperbushes are mainly used by humans for their fruit, which are rich in micronutrients. Capparis spinosa, simply known as caper, yields fruit (caper berries) and more importantly flower buds, which are widely used pickled as a vegetable condiment. Other parts of Capparis plants are used in the manufacture of medicines and cosmetics.
Kitchen Favorite
The Caper Bush is a great culinary plant that has been used for 2,500 years!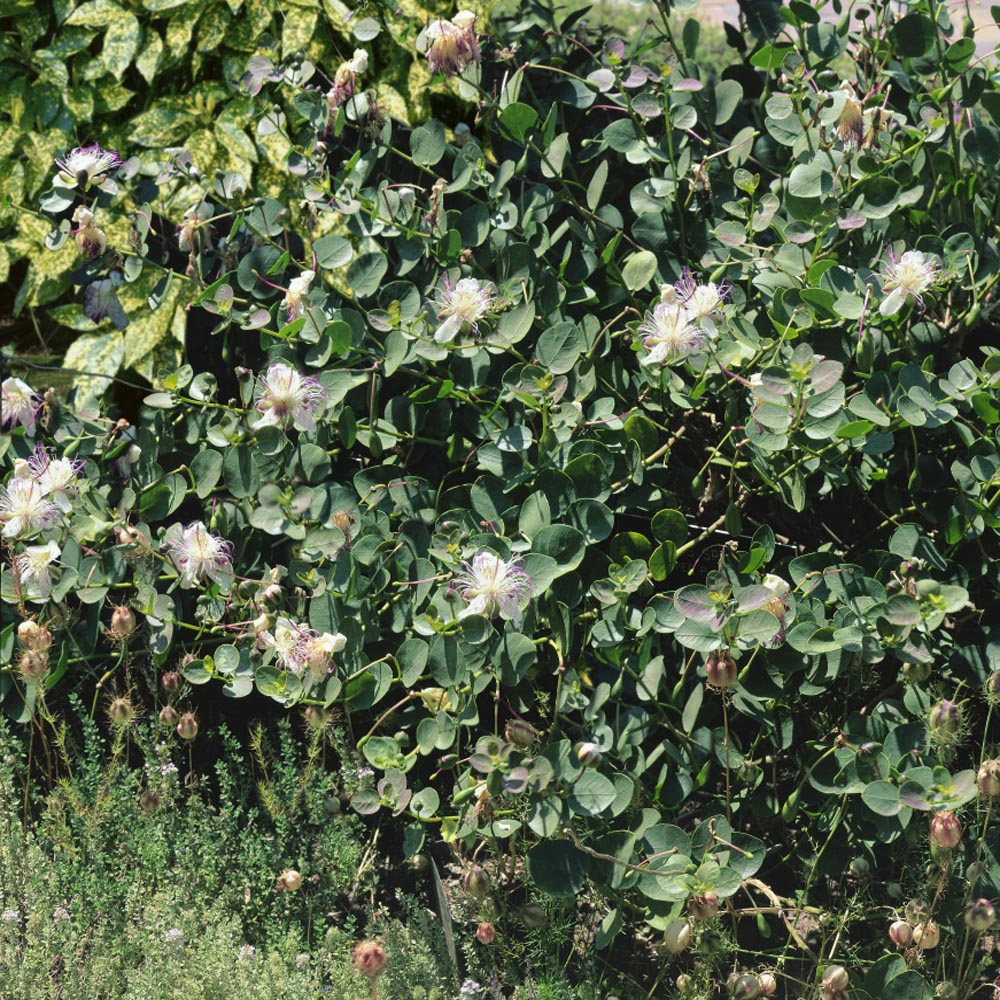 Beautiful Show Flower
How to Grow
To prepare your seeds, drop them into a jar or bowl filled with warm water. Allow seeds to soak for 12 hours. Remove seeds from water, wrap in a moist towel and place in a plastic bag in the refrigerator for 65-70 days. Remove seeds from the refrigerator and soak again as you did before. Then, prepare your pot with a mix consisting of planting mix, and sand. Plant the seeds ¼ inch deep. Water well and keep in a warm spot in part or full sun. When transplanting the seedlings outdoors, wait until the last frost of the season has passed.
Environment: full sun to partial shade
Soil: well-drained
Sowing rate: 2-3 seeds per plant
Plant Specifications
Caper bush is a perennial flowering plant that grows in USDA zones 9 through 11. The plant yields both fruit and flowers that are used culinarily.
Bloom color: white
Bloom season: spring to early fall
Plant height: 24 inches