Season: Annual
USDA Zones: 3 - 10
Height: 24 inches
Bloom Season: Mid summer to mid fall
Bloom Color: Yellow
Environment: Full sun
Soil Type: Well drained sandy or loamy
Deer Resistant: Yes
House Plant: No
Latin Name: Bupleurum Rotundifolium
Temperature: 60 - 65F
Average Germ Time: 14 - 60 days
Light Required: Yes
Depth: Surface sow and cover thinly with 1/8 inch topsoil
Sowing Rate: 1 - 2 seeds per plant
Moisture: Keep seeds moist until germination
Plant Spacing: 12 inches
Care & Maintenance: Bupleurum



Hare's Ear (Bupleurum Rotundifolium Griffithii) - Bupleurum seeds grow quickly and easily to produce this annual for the cutting garden. Bupleurum adapts well to growing in many environments. For cut flowers, it is an excellent choice for filler in bouquets. This annual is easy to start from flower seeds, either by sowing the Bupleurum seeds in the flower garden or ahead of time indoors. When transplanting, space the Hare's Ear plants 12 inches apart, being careful not to disturb the roots. For cut flowers, provide support for straighter stems.
Bupleurum rotundifolium 'Griffithii' is an excellent foliage plant with flowers that are green. Bupleurum, commonly called Hare's Ear, is a great complement to other flowers and grows to 24 inches tall with a spread of 12 inches. Germination from flower seeds can be erratic, but it is worth sowing as they contrast well with other flowers and are a great bouquet addition. Hare's Ear Bupleurum can grow as a perennial in frost free zones.
Wild Cut Flower
Hare's Ear is native to Europe, but it can be found growing in the wild in North America. These little flowers look great in wild bouquets!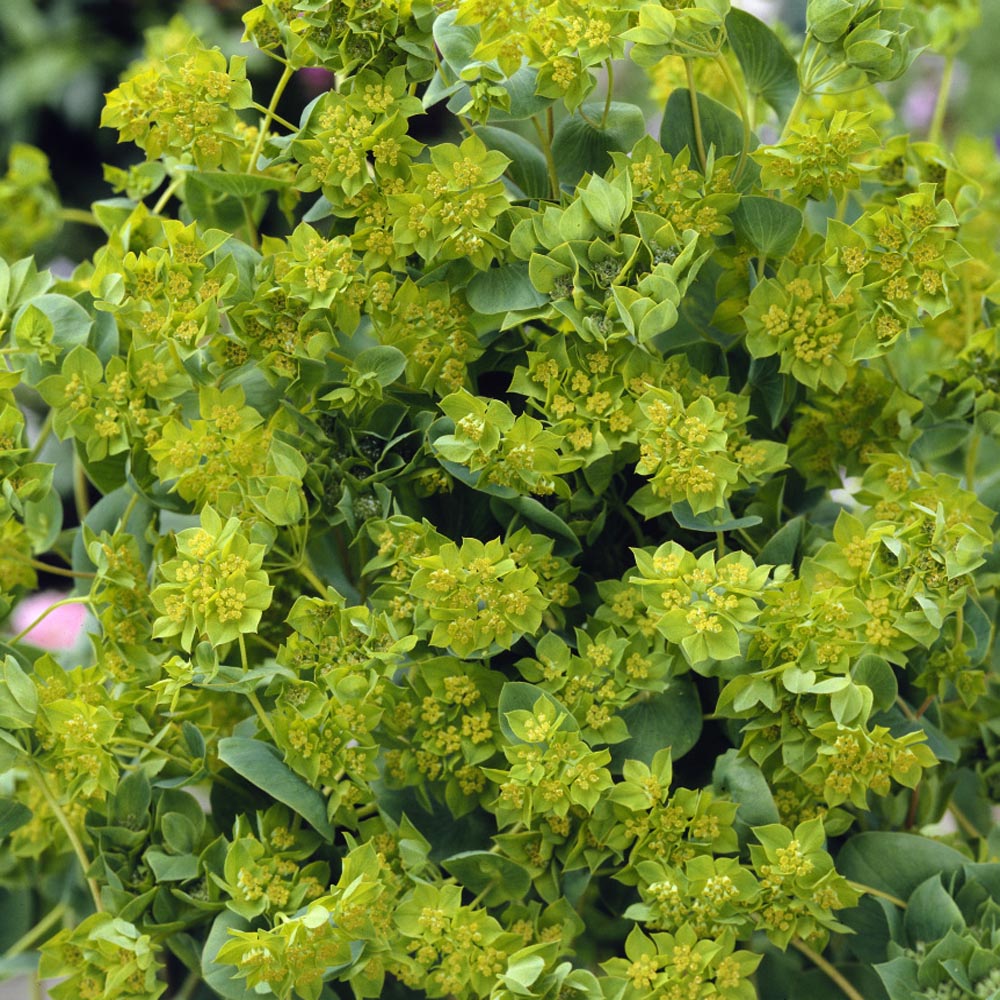 Decorative Foliage
How to Grow
Hare's Ear seeds can either be sown directly outdoors or started indoors to get a jump on the growing season. With either method, the seeds should be kept moist until germination, which will occur in 14-60 days (can be erratic). If starting indoors, sow the seeds into small pots or packs 6-8 weeks before the last expected frost. Once seedlings are established, they can be transplanted directly outdoors after frost danger has passed. If sowing directly outdoors, plant in well-drained, loamy soil in an area of full sun after the frost season is over.
Environment: full sun
Soil: well-drained and sandy or loamy
Sowing rate: 1-2 seeds per plant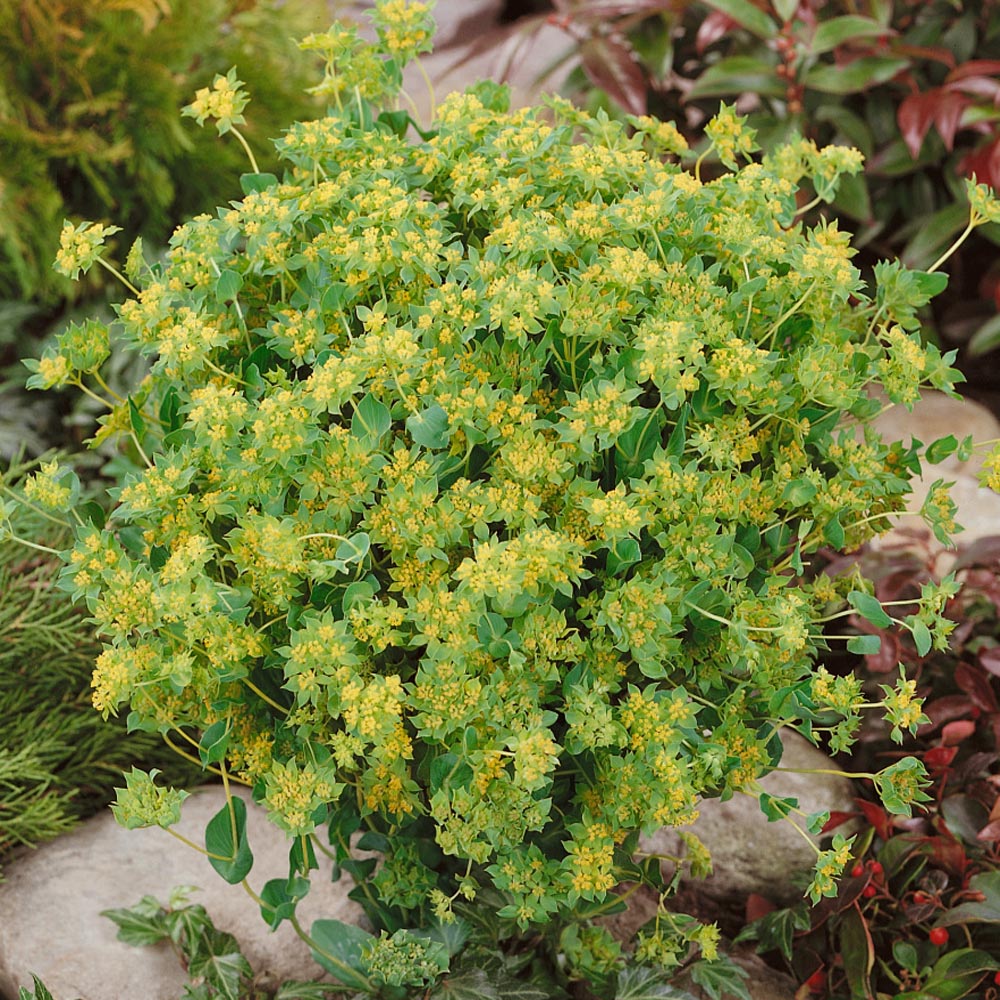 Plant Specifications
Hare's Ear is an annual flowering plant that grows in USDA zones 3 through 10. It makes for a lovely cut flower with a natural, wild appearance. It can grows as a perennial in frost-free zones.
Bloom color: yellow
Bloom season: mid summer to mid fall
Plant height: 24 inches