Groundcover Specifications
Season: Perennial
USDA Zones: 4 - 9
Height: 6 inches
Bloom Season: Spring and summer
Bloom Color: Blue
Environment: Partial shade to full shade
Soil Type: Well-drained, pH 6.1 - 7.8
Foot Traffic: Light traffic when not in bloom
Deer Resistant: Yes
Temperature: 70F
Average Germ Time: 21 - 28 days
Light Required: Yes
Depth: Surface sow seed and press into soil
Sowing Rate: 1 - 2 seeds per cell or approximately 200 seeds covers 40 square feet
Moisture: Keep seeds moist until germination occurs
Spacing: 6 - 9 inches
Note: For detailed directions for indoor and outdoor planting, please Click Here
Care & Maintenance: Ajuga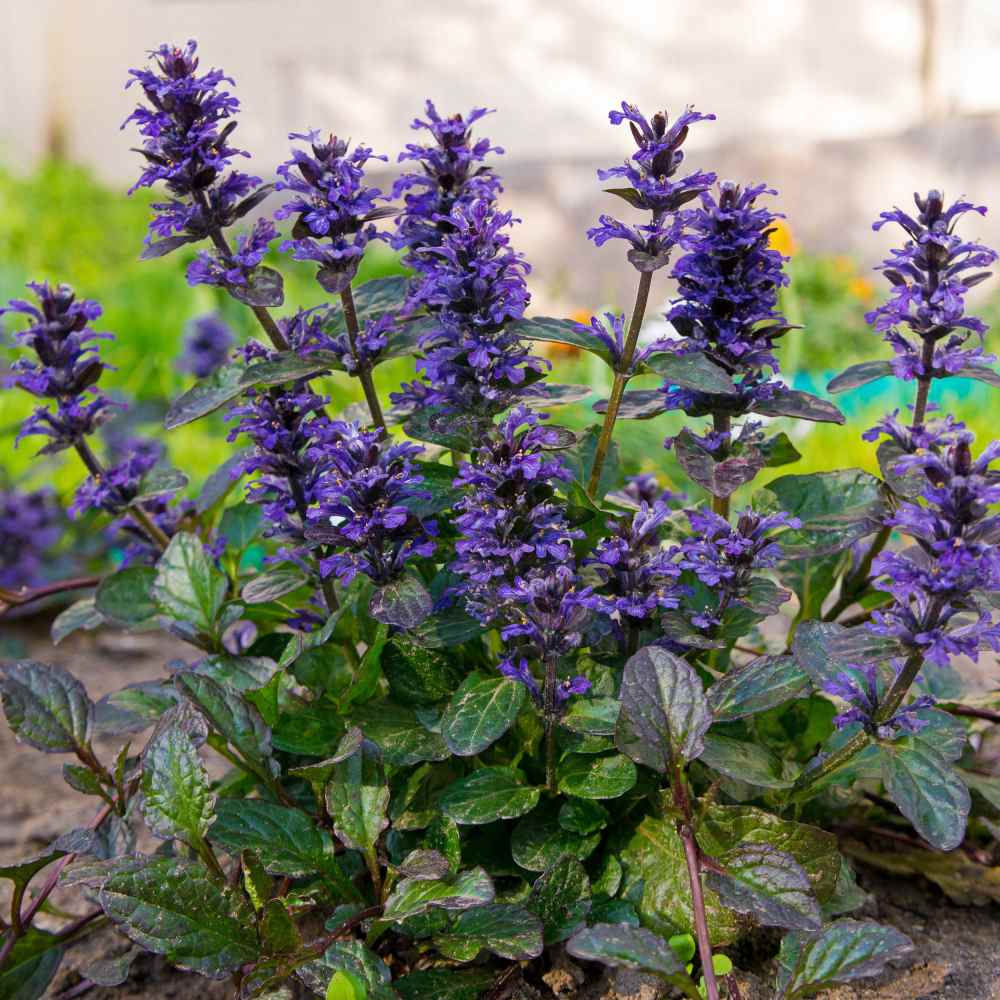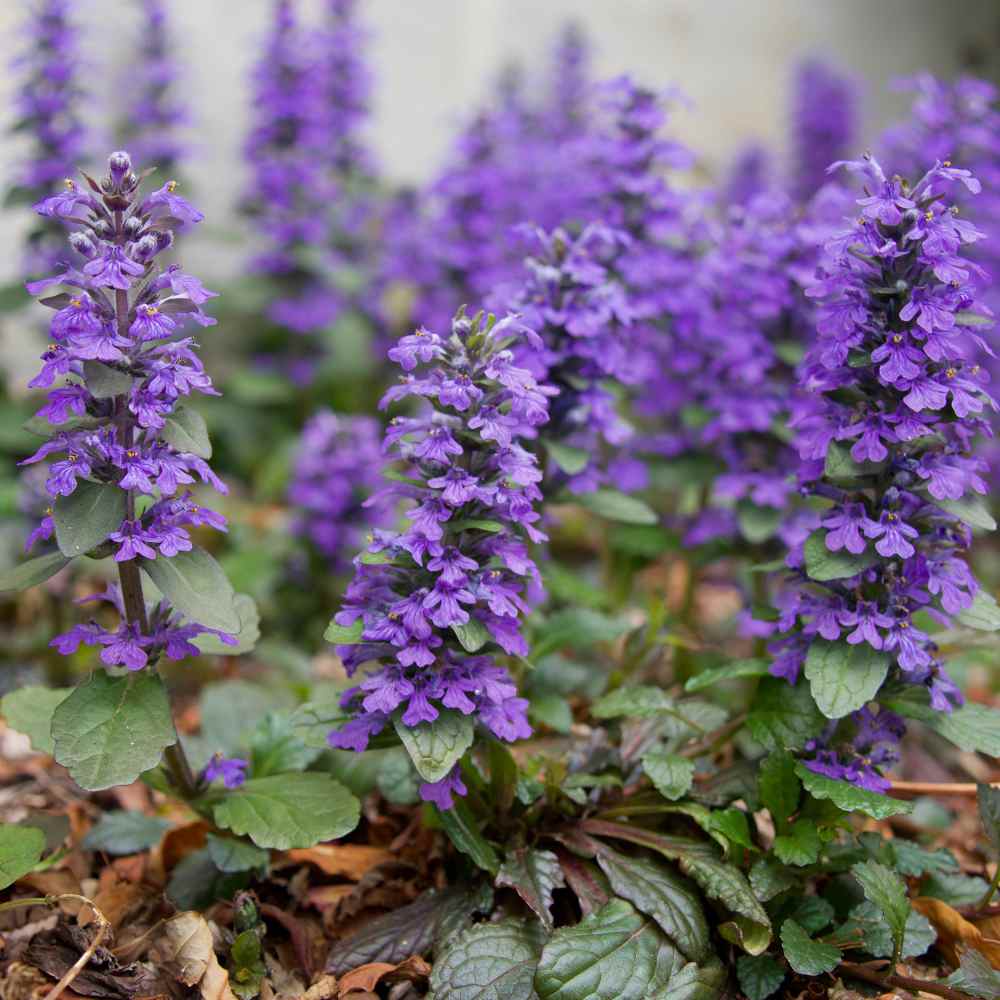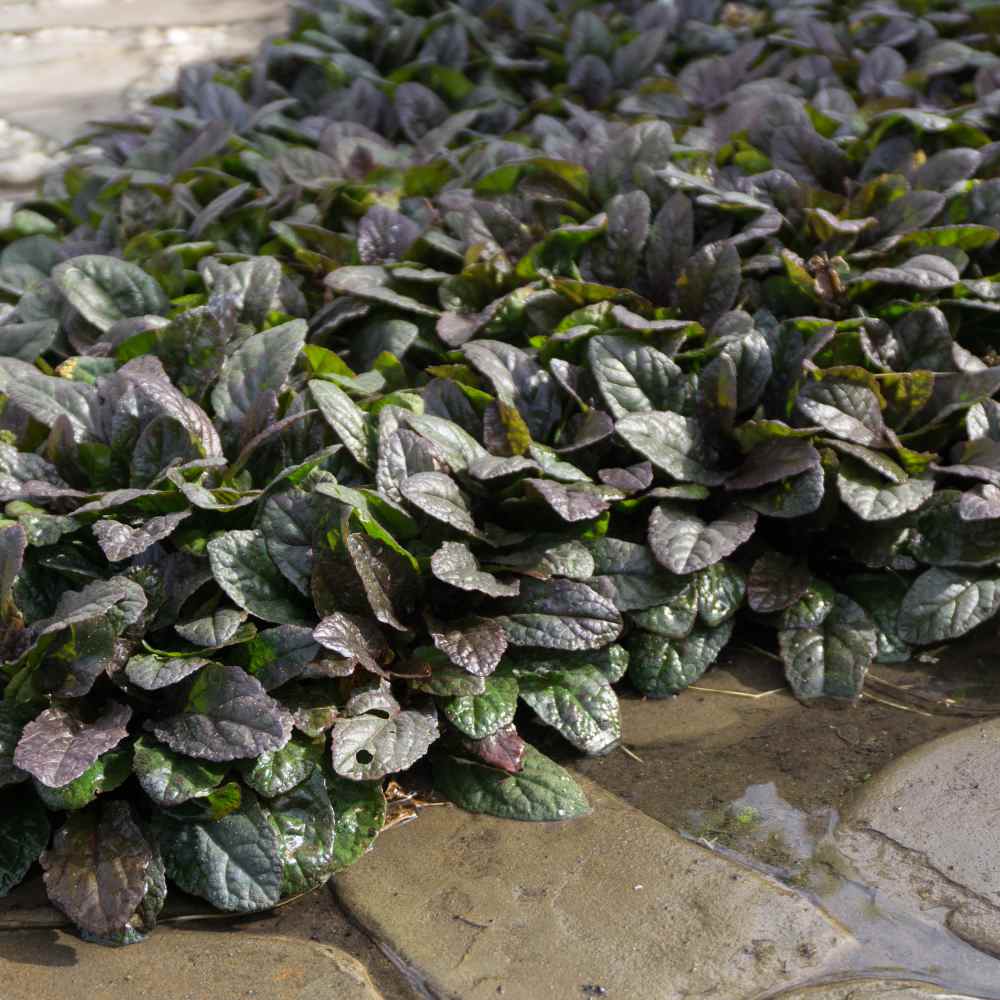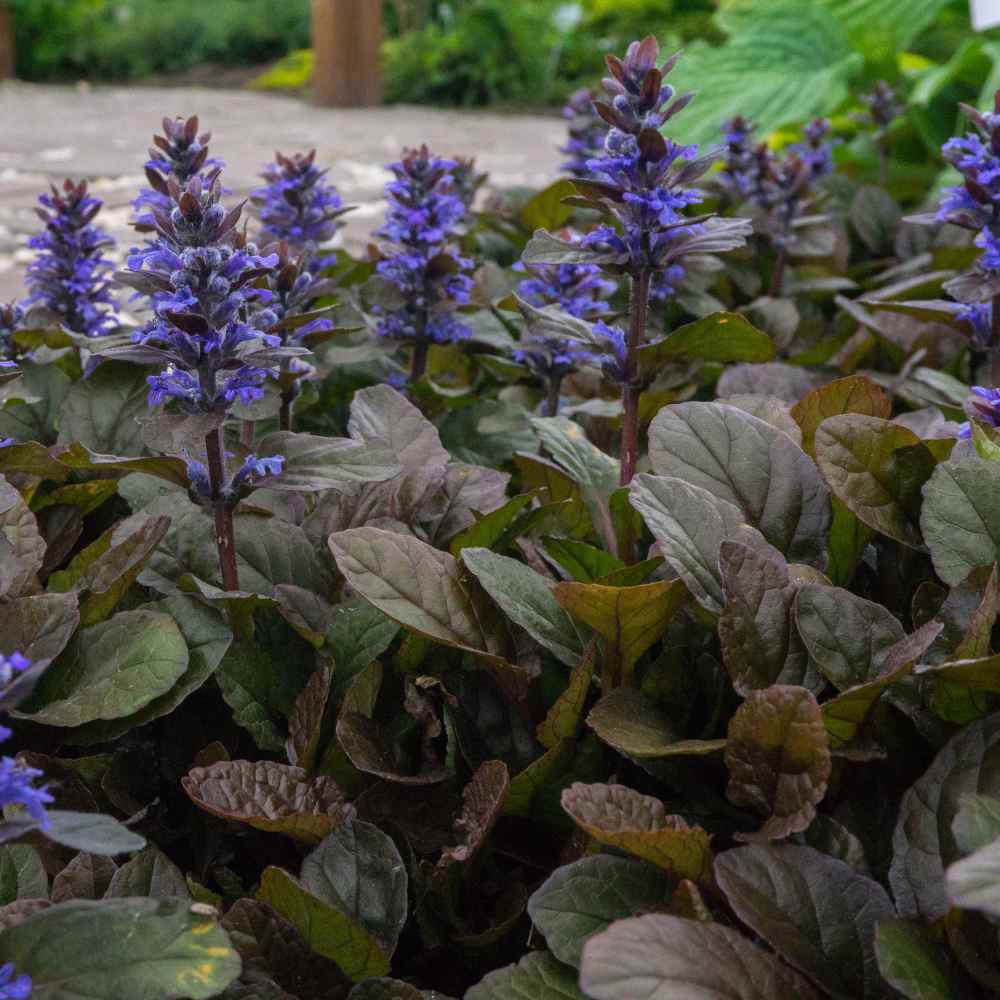 Ajuga (Ajuga Reptans) - Low-growing Ajuga thrives in partial shade and moist soil with good drainage but will tolerate moderately dry areas. In areas where the winter is not too severe, it stays evergreen, making it an excellent ground cover plant or addition to containers needing year-round appeal. Spring flower spikes and interesting foliage provide color and texture to the shade garden. Other bonuses to Ajuga is it is deer resistant, and it will establish nicely over a larger area using Ajuga ground cover seeds.
Ajuga flower seed, also known as Bugleweed, is a ground cover seed that produces plants that have short spikes of blue flowers. During the wintertime, Ajuga Reptans develops rich bronze and burgundy tones. It is relatively carefree, however, it can be invasive. Therefore, simply plant it where it can be allowed to spread or pull up runners where you don't want this flowering ground cover plant. The flowers appear in late spring on 6 inch spikes with a plant spread of 12 - 18 inches. Ajuga Reptans will do best in a shaded area but will adapt to morning sun. The foliage colors will be more vivid with morning sun. Try to avoid soggy ground conditions as this can lead to an unhealthy plant. Ajuga looks great in rock gardens, as a border plant, in mass plantings, and it is great for preventing erosion. Butterflies and hummingbirds are definitely attracted to Ajuga ground cover. If you have allergies to plants, this is also a good choice as it is very low on the allergen scale. If you are looking for a perennial flowering ground cover seed to succeed in a hard-to-grow shady area, Ajuga is the way to go!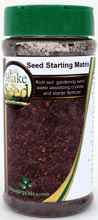 Shake 'n Seed - We are now offering shaker bottles filled with our seed starting matrix: rich soil, gardening sand, water absorbing crystals, and starter fertilizer. This not only helps dispense your seed, but it gets it off to a great start! Simply remove lid from shaker bottle, add seed from packet, put back on lid, shake the bottle vigorously for 15 seconds, and then shake your way to beautiful new plants! Use Shake 'n Seed over good quality soil, and then gently water to keep seed moist until it sprouts. Great for ground covers or mass planting flower seeds.