Viola Seeds - Johnny Jump Up
Approximate seeds per pound: 405,000
Season: Perennial
USDA Zones: 3 - 9
Height: 6 inches
Bloom Season: Spring through fall
Bloom Color: Mix
Environment: Full sun to partial shade
Soil Type: Rich, well-drained, pH 5.8 - 6.8
Temperature: 65 - 75F
Average Germ Time: 14 - 21 days
Light Required: Yes
Depth: Seeds must be covered thinly, no more than the thickness of the seed
Sowing Rate: 3 ounces per 1,000 square feet or 7 pounds per acre
Moisture: Keep seed moist until germination
Plant Spacing: 6 inches
Care & Maintenance: Viola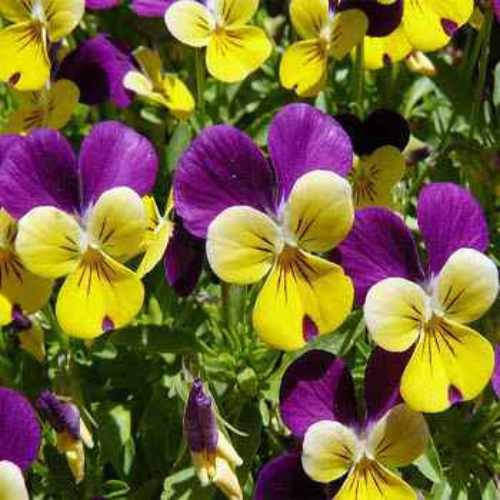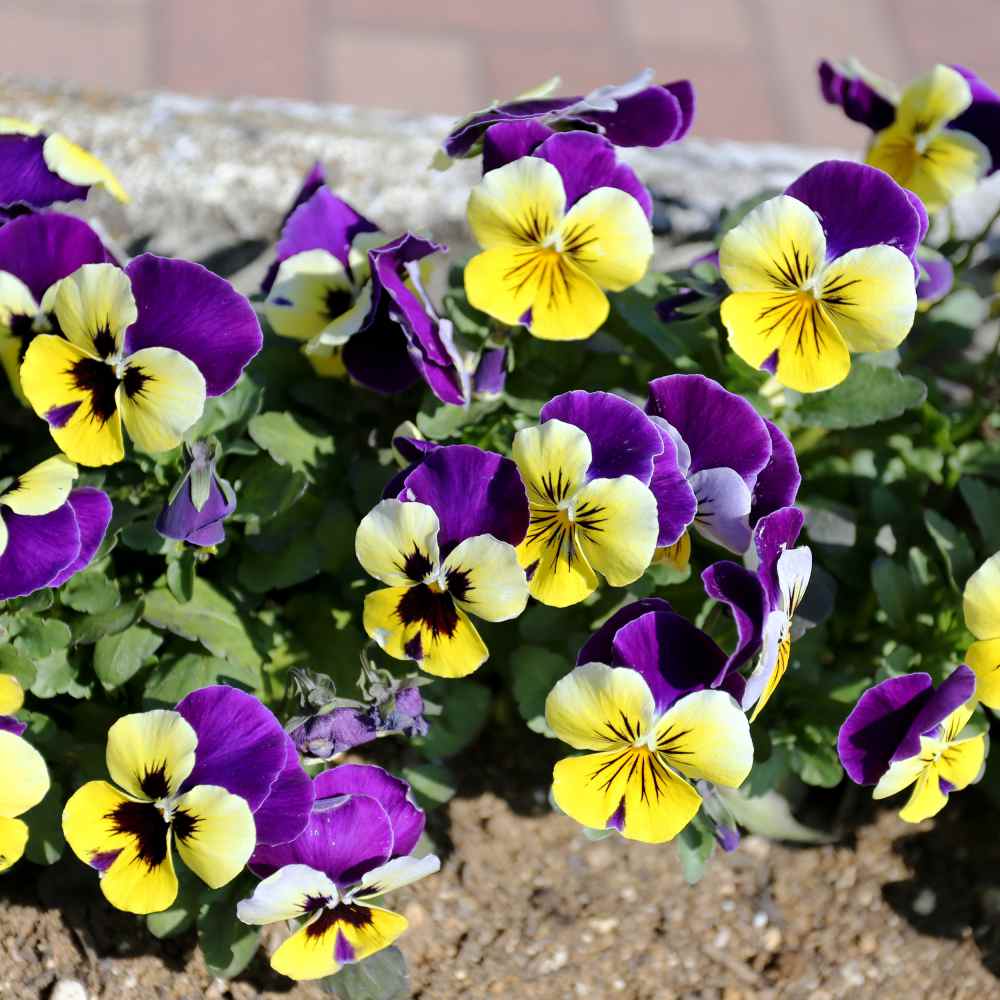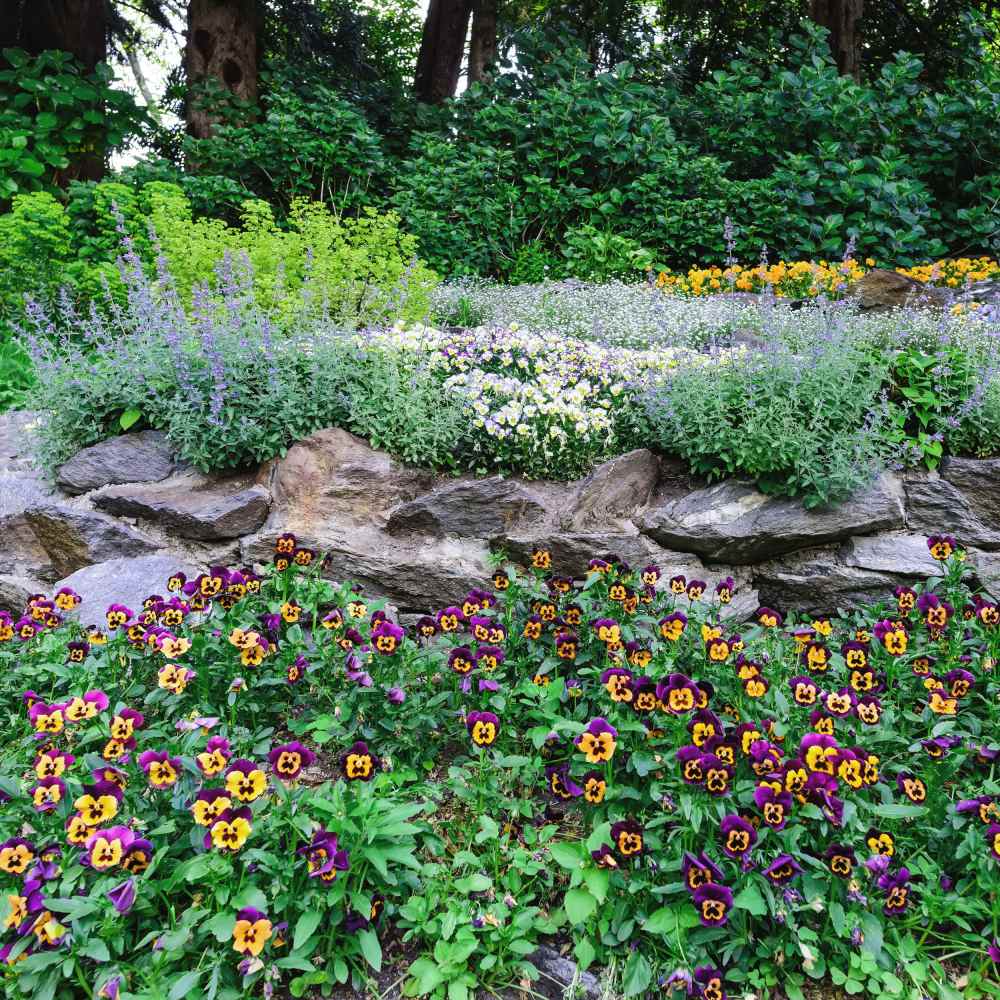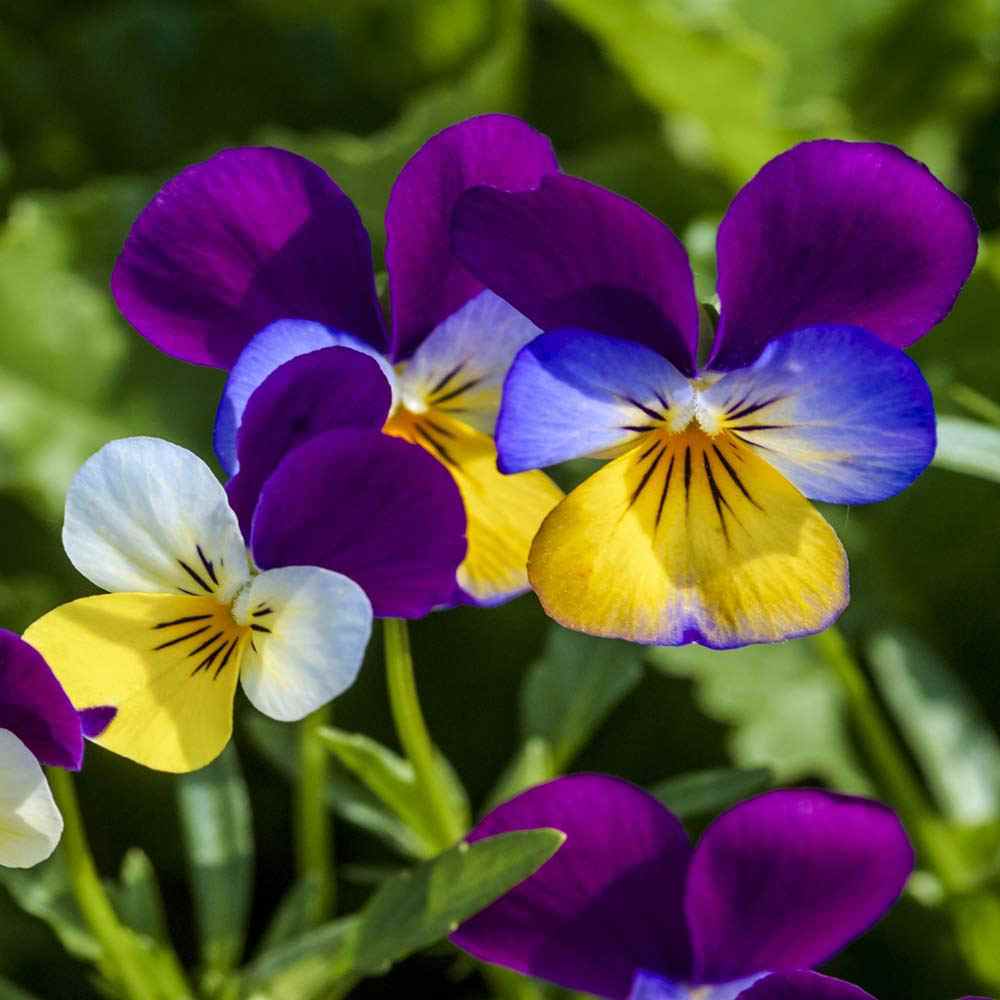 Johnny Jump-up (Viola Tricolor) - These are such delightful little flowers that bring charm and grace to any summer landscape. They grow very easily from Viola seeds, and once established will even self-sow. They are not invasive just delightful! Johnny Jump Up wildflowers have been around for centuries and are native to the mountains of Spain and France. They are found growing in many temperate regions of the world, and they are widely admired for their bright little faces. Other common names are Wild Pansy and Heartsease. Also considered to be a medicinal herb, the Wild Pansy herb was used to treat skin conditions and was found growing in many herb gardens.
Since they are cool weather flowers, Johnny Jump Up wildflowers will bloom in the spring, fade during the heat of summer, and will often return with a new flush of flowers in the fall. The species have tri-colored blooms of purple, yellow and white and look like mini-pansies. They usually grow in 3 - 6 inch clumps with heart-shaped leaves. The foliage is evergreen in some areas, but not very large.
How to Grow Johnny Jump Up Flowers: Sow Johnny Jump-up wildflower seeds directly outdoors in early spring or in the fall. The Viola seeds are tiny so do not cover the herb seeds with more than 1/16 of an inch of soil. Thin Johnny Jump Up seedlings to 6 inches apart. Johnny Jump-up plants likes moist, rich soil, but they are adaptable to a wide variety of soil types. Sunny areas may be too hot in southern climates, while shady areas may be too cold in northern zones. Depending on your temperature zone, these wildflowers may grow in full sun to full shade. Trimming Johnny Jump-ups back in the heat of summer will encourage another flush of blooms in the fall.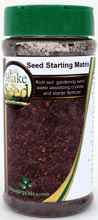 Shake 'n Seed - We are now offering shaker bottles filled with our seed starting matrix: rich soil, gardening sand, water absorbing crystals, and starter fertilizer. This not only helps dispense your seed, but it gets it off to a great start! Simply remove lid from shaker bottle, add seed from packet, put back on lid, shake the bottle vigorously for 15 seconds, and then shake your way to beautiful new plants! Use Shake 'n Seed over good quality soil, and then gently water to keep seed moist until it sprouts. Great for ground covers or mass planting flower seeds.