Season: Perennial
USDA Zones: 3 - 9
Height: 30 - 48 inches
Bloom Season: Summer and fall
Bloom Color: Cream
Environment: Full sun to partial shade
Soil Type: Loam, clay, sand, rocky, pH 5.6 - 7.3
Temperature: 65F
Average Germ Time: 14 - 21 days
Light Required: Yes
Depth: 1/4 - 1/2 inch
Sowing Rate: 3 ounces per 1,000 square feet
Moisture: Keep seed moist until germination
Plant Spacing: 12 - 24 inches
Care & Maintenance: Lespedeza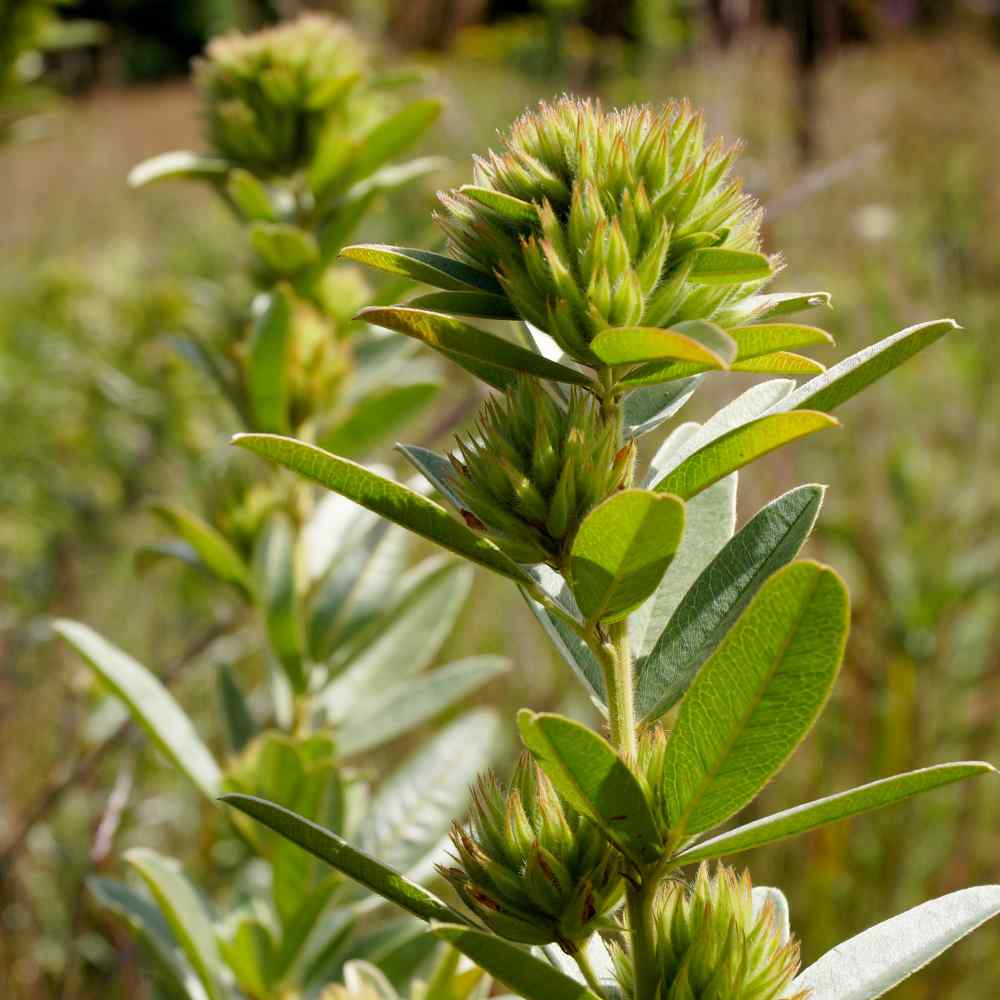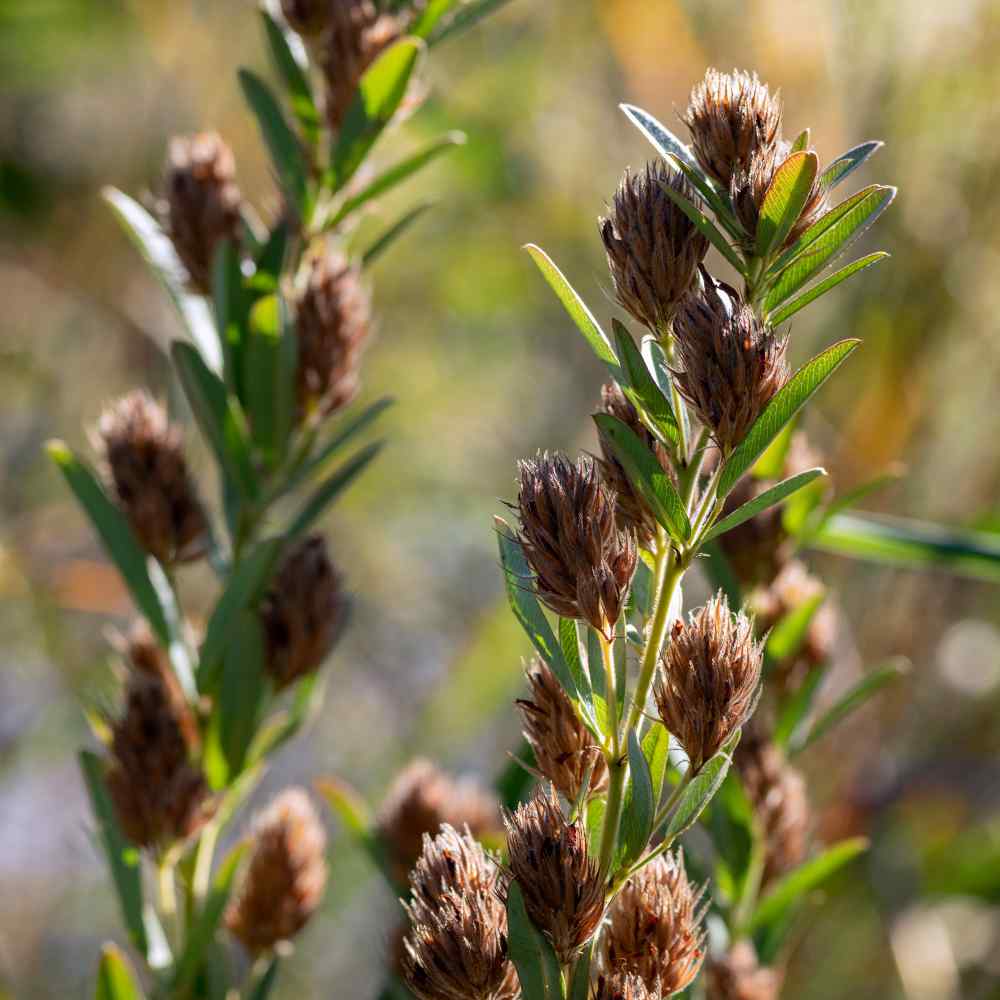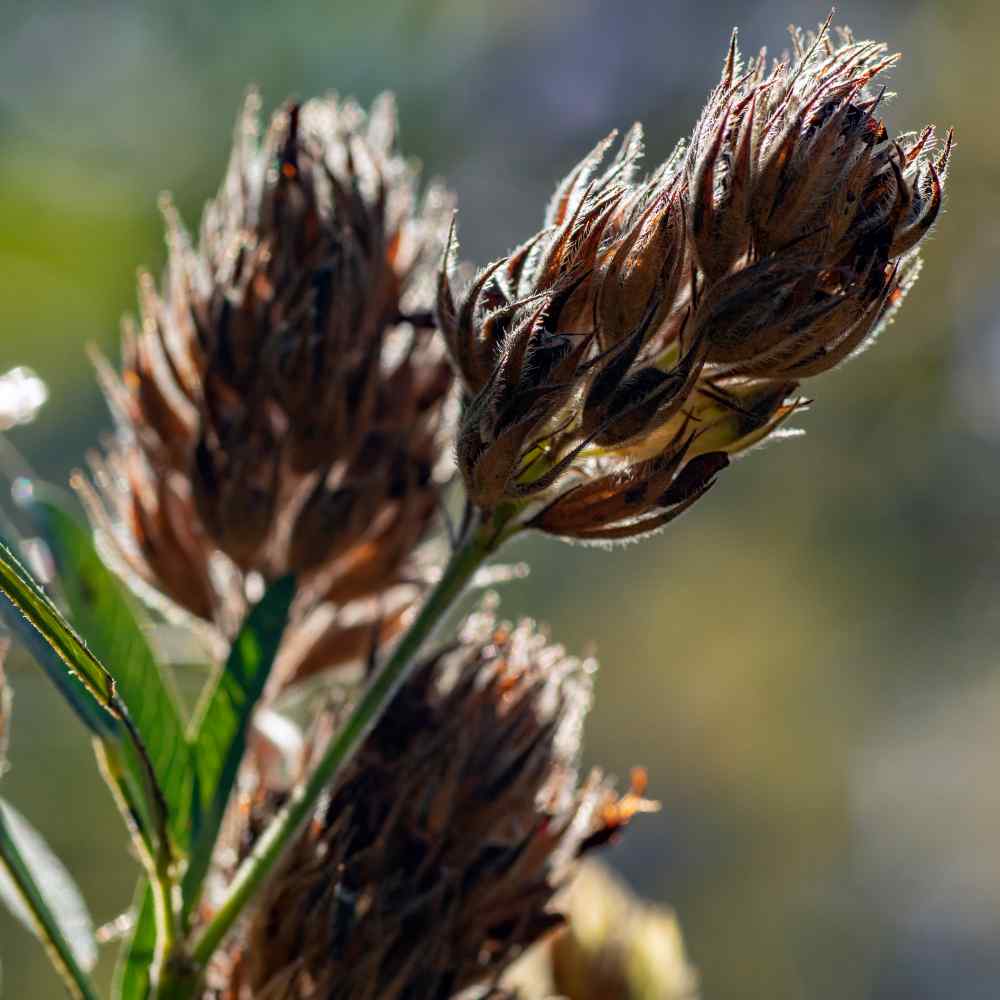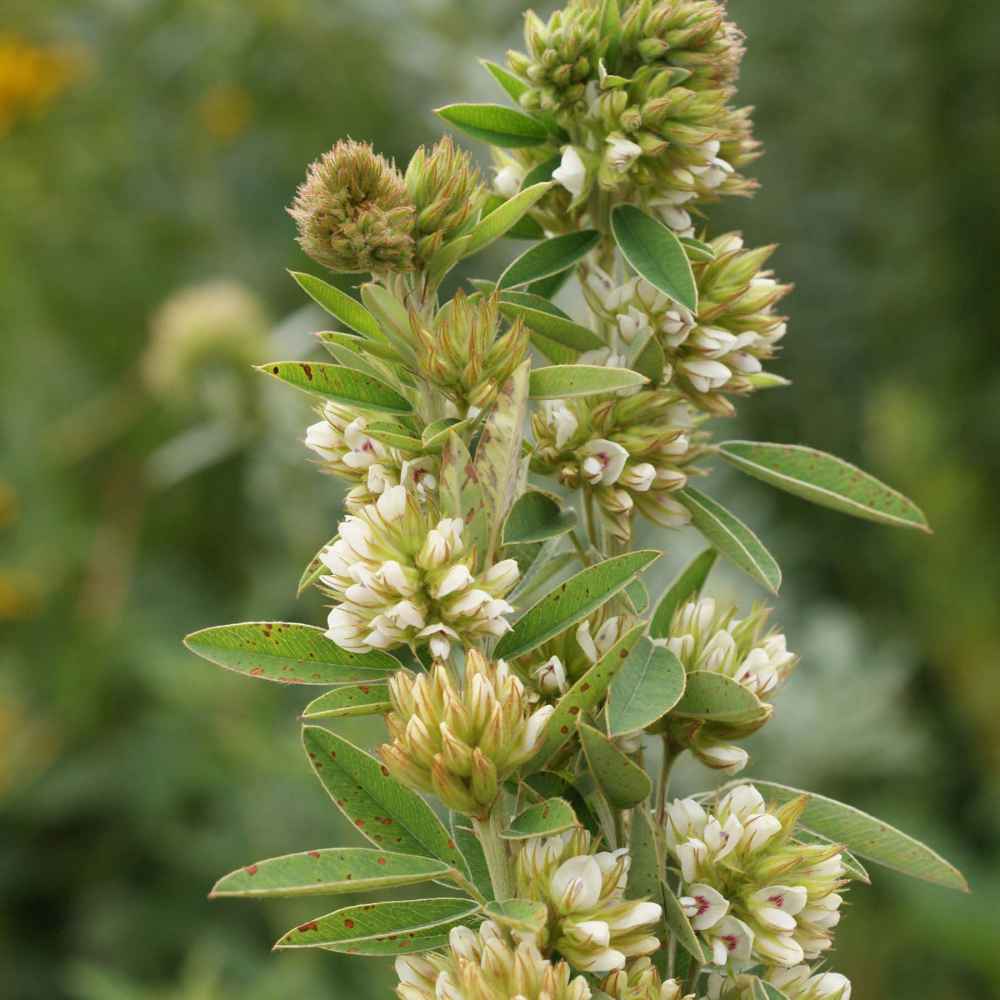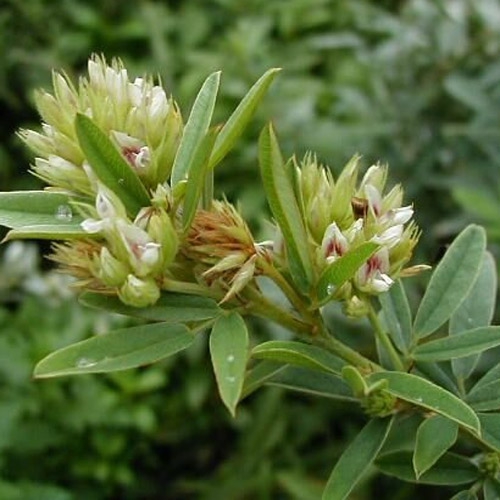 Lespedeza (Lespedeza Capitata) - Start Lespedeza seeds for a naturalized landscape setting. Also known as Round-headed Bush Clover, this beneficial flowering plant grows best in full sun and dry conditions. Lespedeza is adaptable to different kinds of soil that contain significant amounts of loam, clay, sand, or rocky material. Like many legumes, it adds nitrogen to the soil, and is easy to grow from flower seeds. Round-headed Bush Clover has good drought resistance; however, some of the lower leaves may turn yellow and fall off the plant if adequate water is not maintained.
Lespedeza is excellent for wildlife. It mixes well in a naturalized setting with a mix of wildflowers. Round-Headed Bush Clover is very attractive to both bees and butterflies. Because it is high in protein and palatable, many herbivores eat the plant during different growth stages, including deer, rabbits, groundhogs, and livestock. This can be a problem with establishment if these animals are not controlled. The flower seeds are eaten primarily by upland game birds including: the Mourning Dove, Bobwhite, and Wild Turkey. During the winter, the Lespedeza seed is eaten by song birds.
Lespedeza Capitata seed does well with a dormant fall planting. The flower seeds can be directly planted outdoors in the late fall where they will lay dormant until spring rains and warming temperatures will bring on germination. If planted in the spring, Round Headed Bush Clover seed benefits from a cold treatment for 3 - 4 weeks before sowing.
Approximately 8,000 seeds per ounce.