California Bluebell Seeds
Approximate seeds per pound: 907,185
Season: Annual
USDA Zones: 3 - 10
Height: 12 inches
Bloom Season: Summer
Bloom Color: Blue
Environment: Full sun
Soil Type: Sharply-drained, pH 6.5 - 7.0
Temperature: 50 - 55F
Average Germ Time: 15 - 30 days
Light Required: No
Depth: 1/16 inch
Sowing Rate: 1 ounce per 1,000 square feet or 3 pounds per acre
Moisture: Keep moist until germination
Plant Spacing: 3 - 6 inches
Care & Maintenance: California Bluebell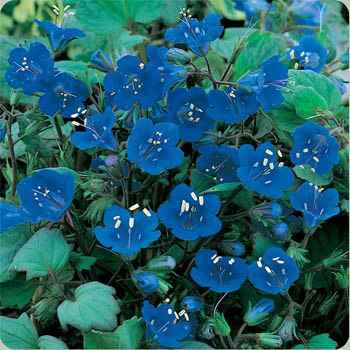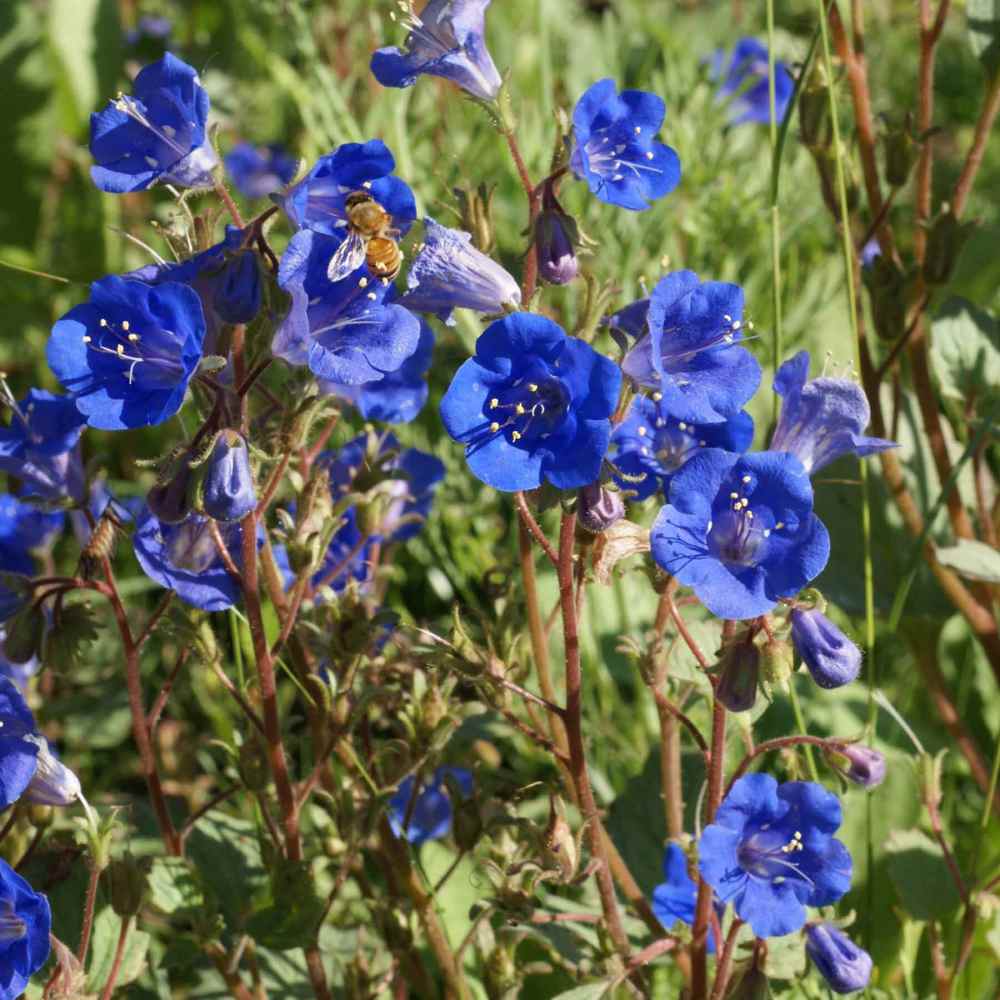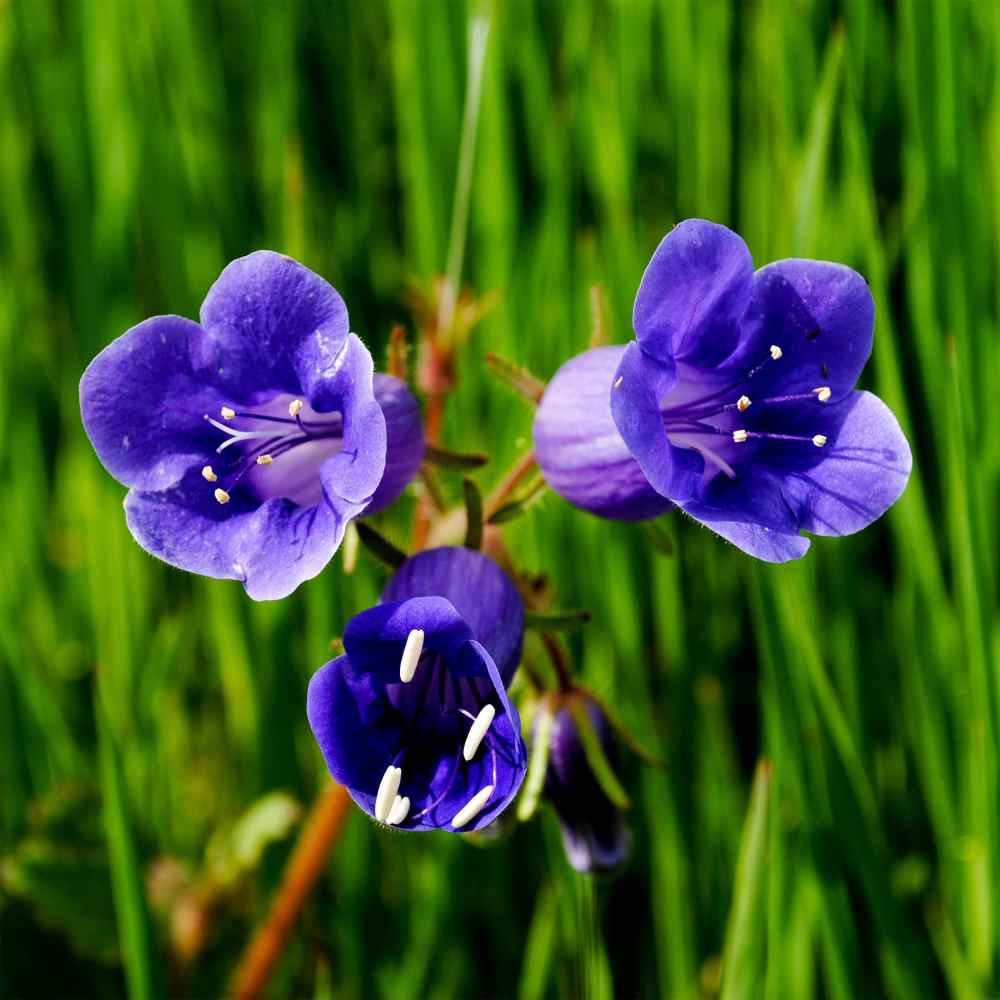 California Bluebell (Phacelia Campanularia) - Grown from Phacelia Campanularia seeds, the California Bluebell is native to the deserts of California, and it is known for its vibrant cobalt blue blooms. California Bluebell is one of the few wildflower seeds that can grow into a good cut flower. Phacelia Campanularia is also known as Desert Bluebells, and the plant can grow in sandy soils and desert-like climates, but it is also adaptive to other climates. This annual wildflower grows very quickly and blooms early in the spring. Phacelia Campanularia can reseed itself if seed falls onto bare ground.
California Bluebell seeds should be started directly outside with optimum germination temperatures of 50 - 55 degrees. Sow the Desert Bluebell wild flower seeds 1/16 inch deep before the last frost of spring. Darkness and shade are two important factors that can help California Bluebell flower seed to germinate. Hot days and cold nights, in combination with full sun or partial shade provide the best growing conditions. Phacelia Campanularia will grow in all regions of North America, but is native to southwestern deserts.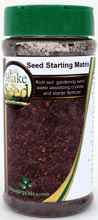 Shake 'n Seed - We are now offering shaker bottles filled with our seed starting matrix: rich soil, gardening sand, water absorbing crystals, and starter fertilizer. This not only helps dispense your seed, but it gets it off to a great start! Simply remove lid from shaker bottle, add seed from packet, put back on lid, shake the bottle vigorously for 15 seconds, and then shake your way to beautiful new plants! Use Shake 'n Seed over good quality soil, and then gently water to keep seed moist until it sprouts. Great for ground covers or mass planting flower seeds.