Groundcover Specifications
Season: Perennial
USDA Zones: 3 - 8
Height: 4 inches
Bloom Season: Spring and summer
Bloom Color: White
Environment: Full sun to partial shade
Soil Type: Well-drained, pH 5.8 - 6.8
Temperature: 64 - 72F
Average Germ Time: 14 - 28 days
Light Required: Yes
Sowing Rate: 2 seeds per cell or approximately 1000 seeds covers 20 square feet
Moisture: Keep seed in constant moisture (not wet)
Spacing: 3 - 6 inches
Note: For detailed directions for indoor and outdoor planting, please Click Here
Care & Maintenance: Arenaria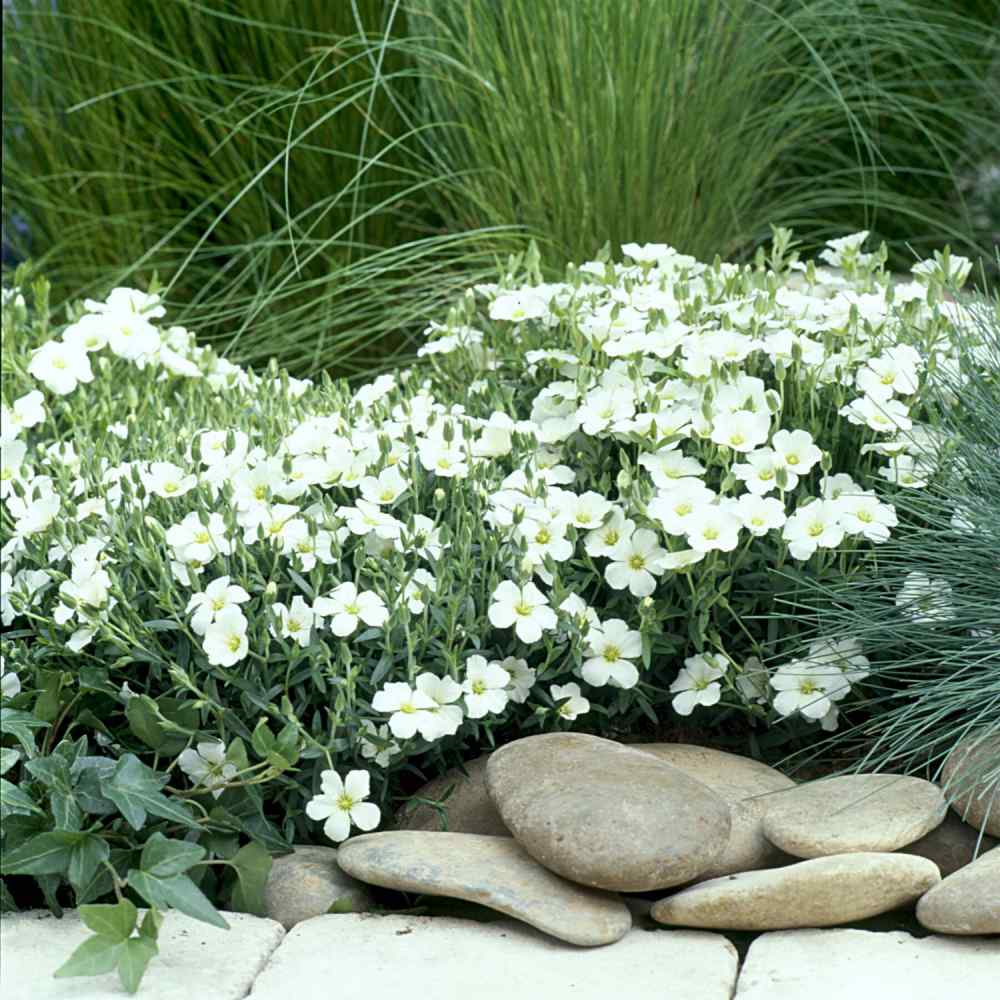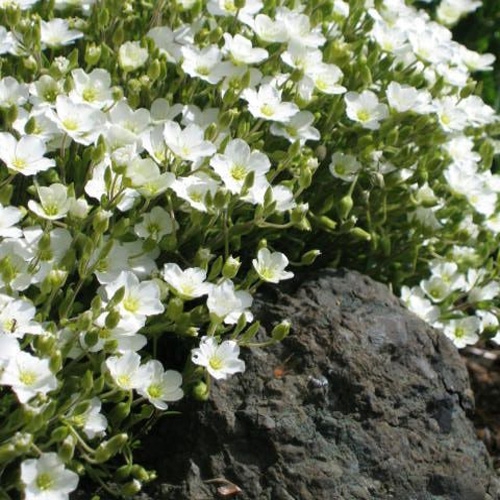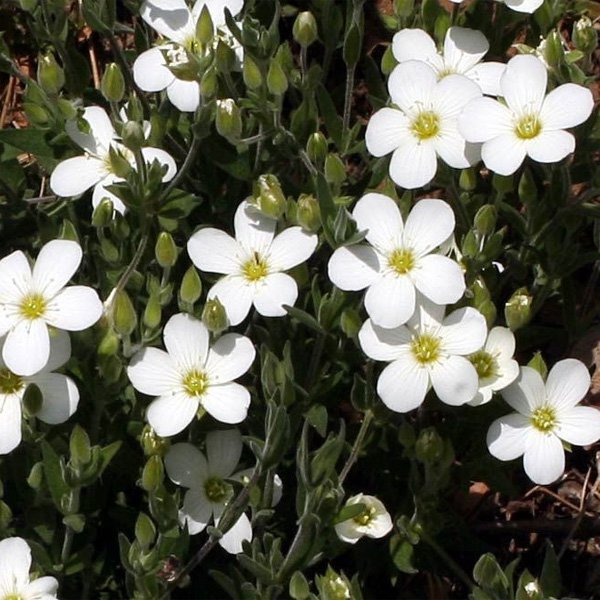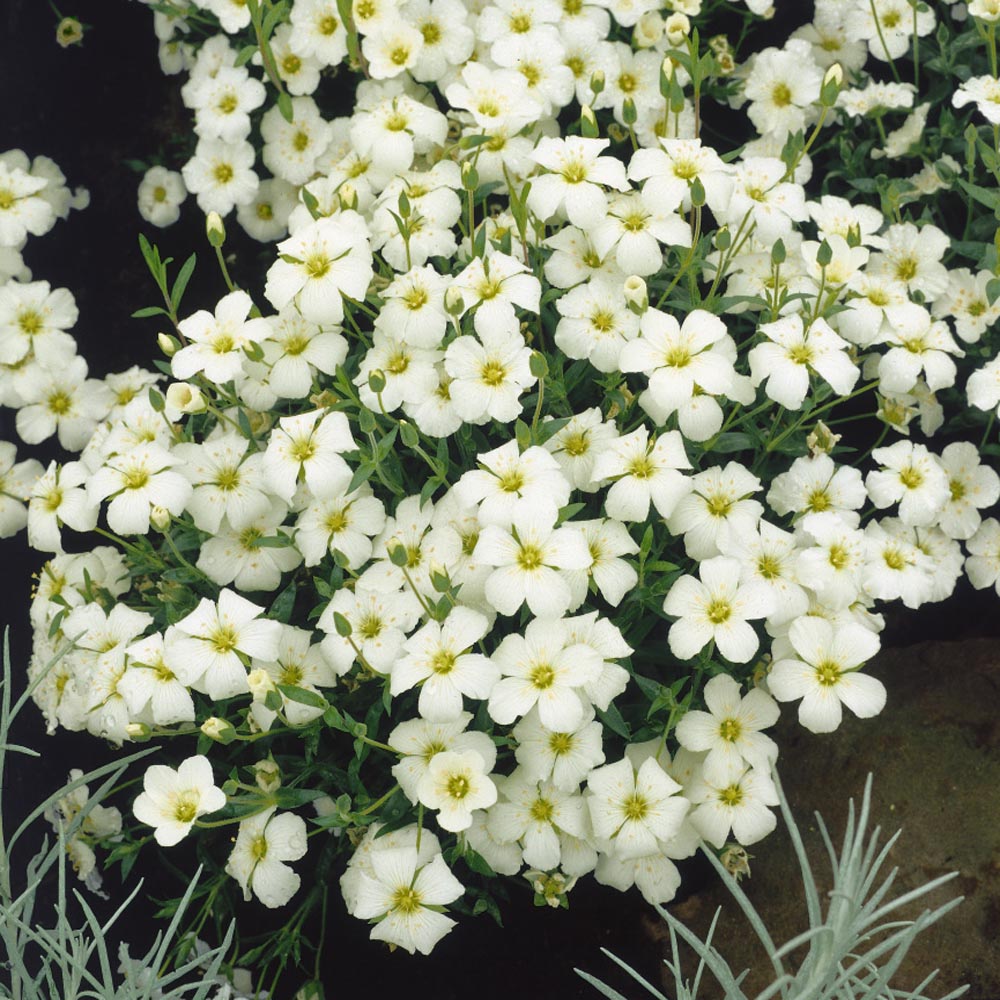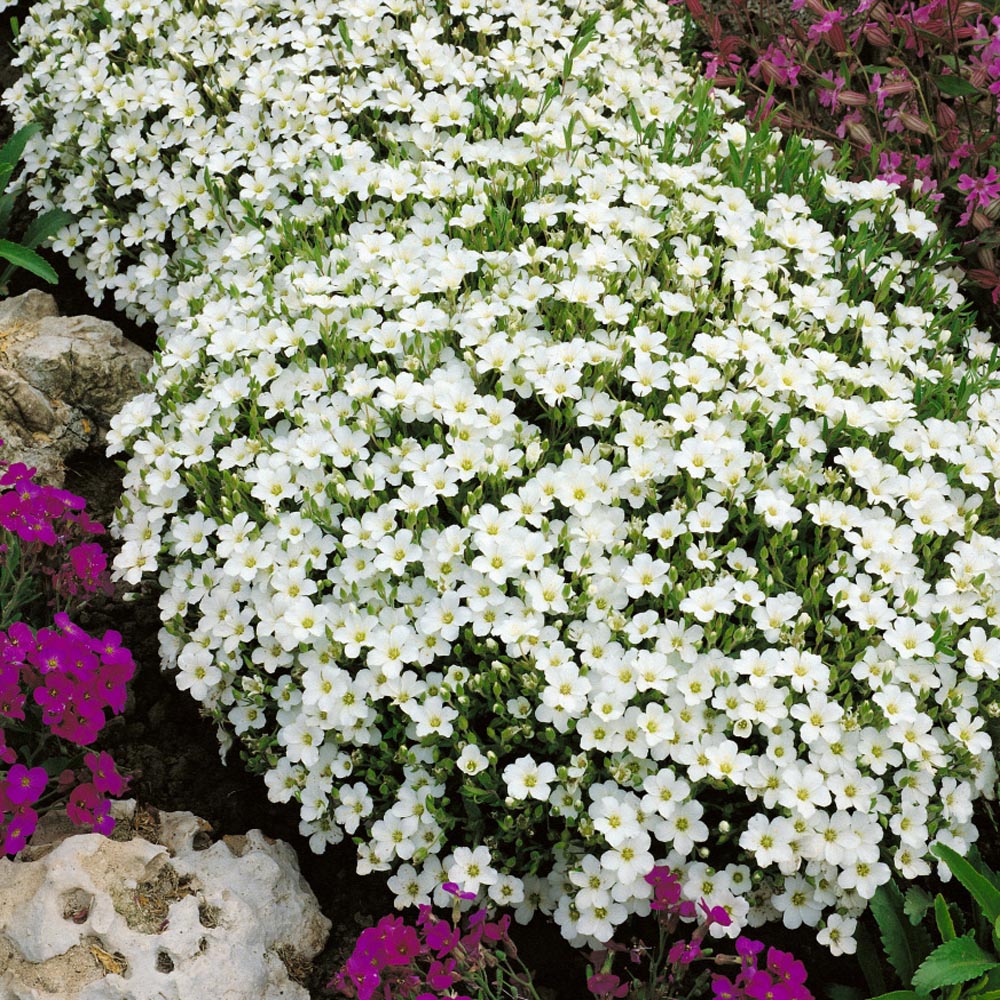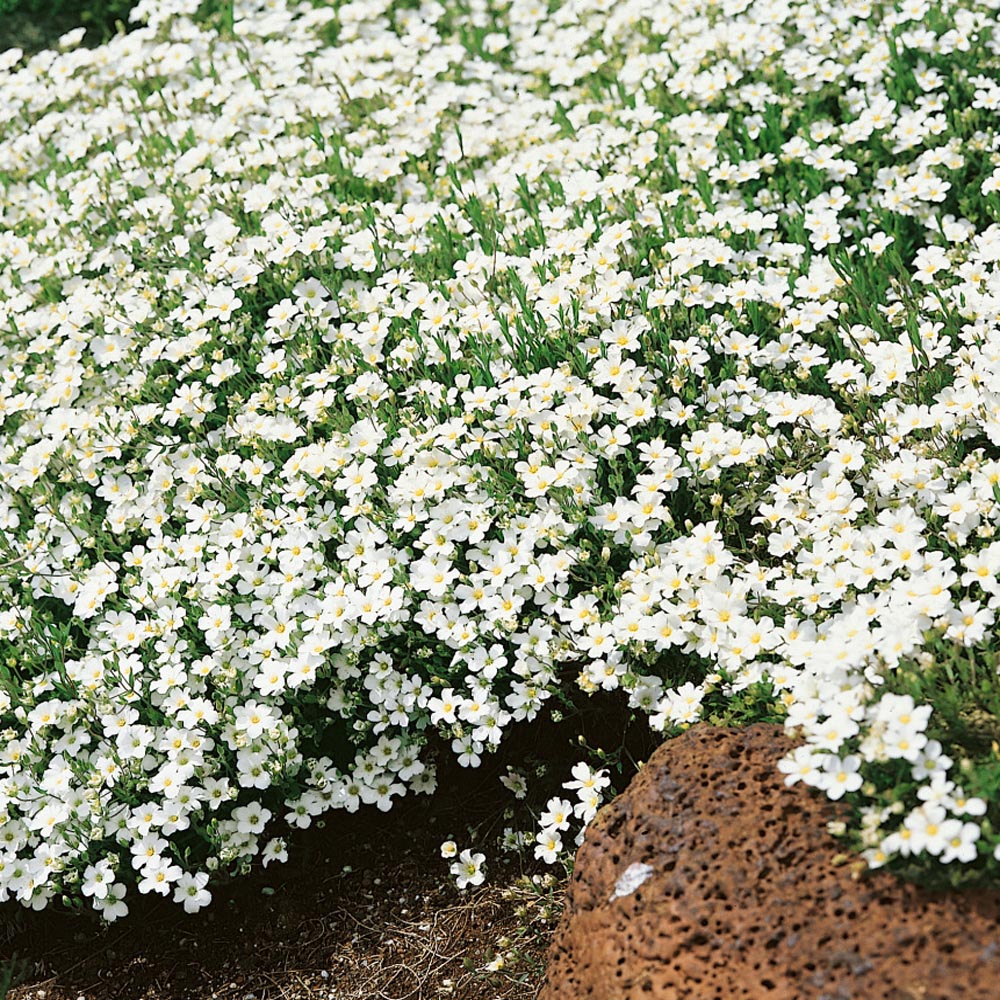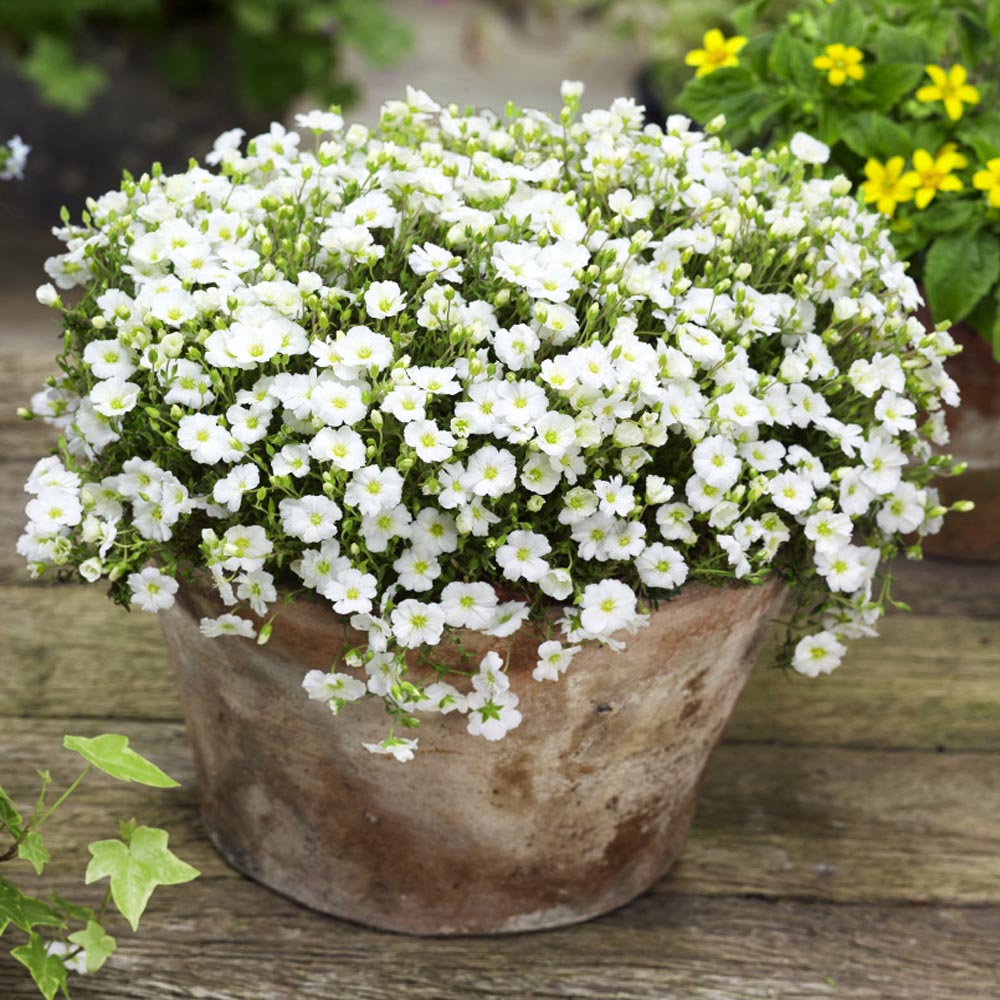 Arenaria (Arenaria Montana) - Establish this evergreen, low-growing, vigorous perennial with Arenaria Montana seeds. Arenaria Montana is a treasured alpine or rock garden plant.
Versatile ground cover
Arenaria is great for edging paths, between flagstones, in walls, a ground cover, or in trough gardens or rock gardens.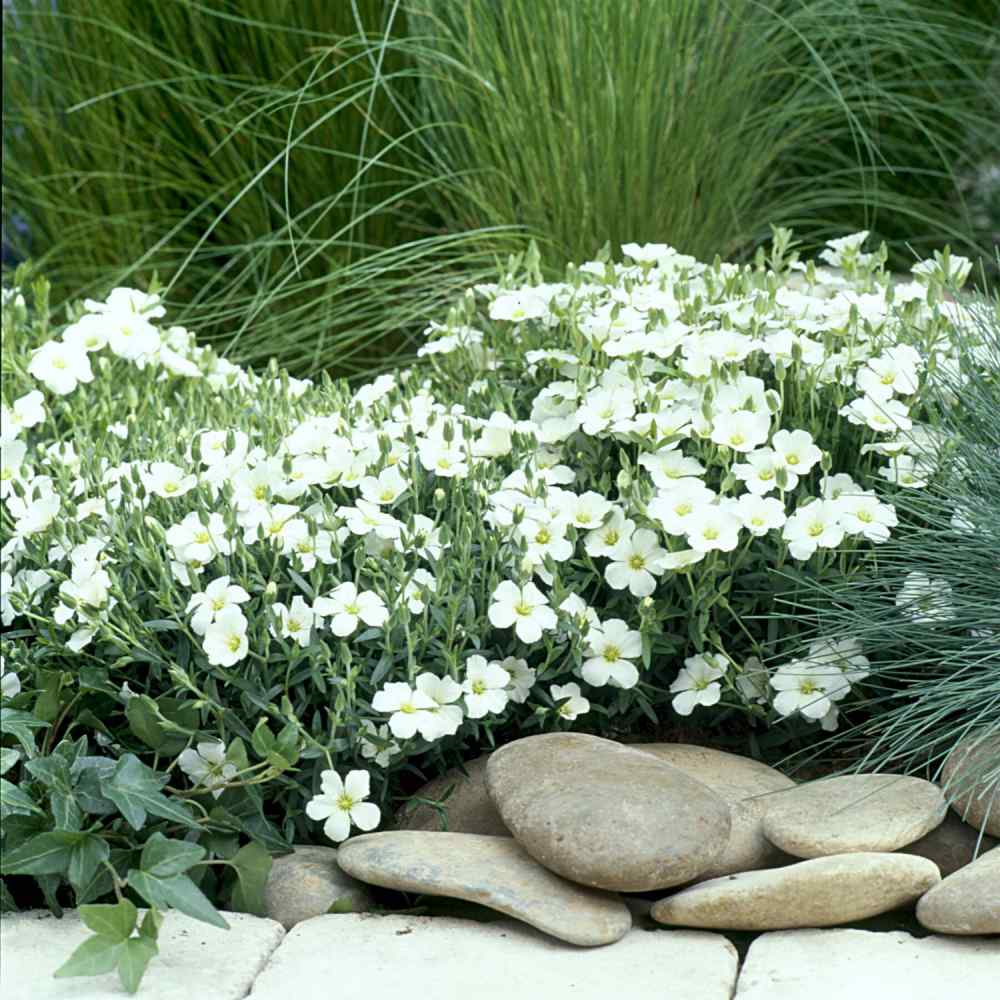 Arenaria seed | montana
How to grow
How To Grow Arenaria From Seed: Sow Arenaria Montana seeds indoors 4 - 6 weeks before last frost. Transplant seedlings when danger of frost as passed. Arenaria ground cover plants are fairly drought tolerant once established.

Sometimes Arenaria is used as a lawn substitute. Grow in moist, but well-drained, sandy, poor soil in full sun. A. tetraquetra requires very sharp drainage. A. Balearica thrives in partial shade.
Sowing Rate: 2 seeds per cell or approximately 1000 seeds covers 20 square feet
Average Germ Time: 14 - 28 days
Keep moist until germination
Attracts butterflies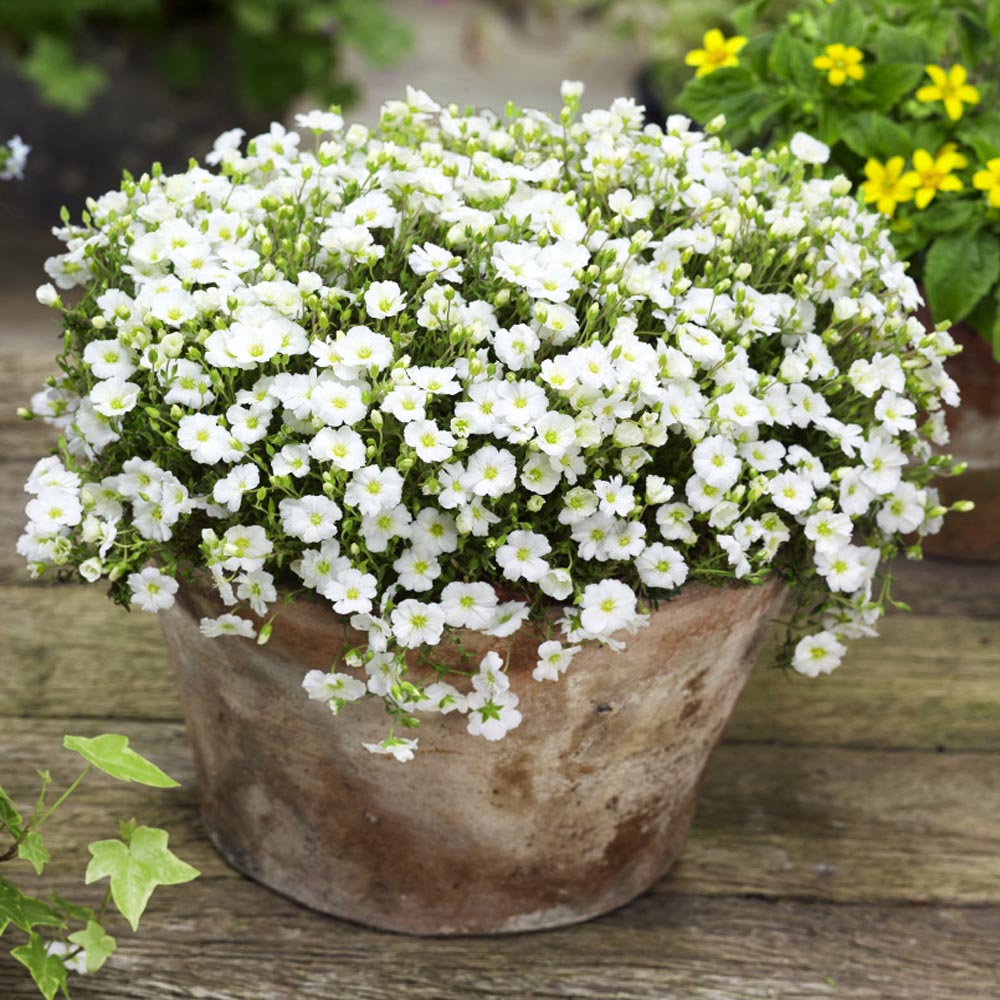 Flower Specifications
Arenaria montana forms a low-growing evergreen cushion of dark green leaves, and it produces many white flowers during springtime. In sandy soils, this will root and spread slowly to form a patch. Arenaria plants prefer well-drained soil and full sun to partial shade. Divide these ground cover plants in spring or early fall.
Height: 4 inches
USDA Zones: 3 - 8
Season: Perennial
Deer Resistant: Yes