Season: Perennial
USDA Zones: 4 - 9
Height: 36 - 72 inches
Bloom Season: Summer
Bloom Color: Yellow
Environment: Full sun to partial shade
Soil Type: Prefers damp, fertile soils but will tolerate drier sites
Deer Resistant: Yes
Latin Name: Senna Hebecarpa
Temperature: 68F
Average Germ Time: 7 - 14 days
Light Required: Yes
Depth: 1/8th inch
Sowing Rate: 3 - 4 seeds per plant - 1 oz per 1,000 square feet
Moisture: Keep seeds moist until germination
Plant Spacing: 36 inches



Wild Senna (Senna Hebecarpa) - Senna is an herb. The leaves and the fruit of the plant are used to make medicine. This native, long-lived, yellow flowering perennial is found in the eastern third of the United States. A unique specimen plant for the border! Long-lived and hardy. Tolerant of hot, dry sites once established. It is excellent for native gardens and meadows as well as conservation plantings. Plants grow up to six feet tall and produce yellow flowers in summer, which attract butterflies, bumble bees and other native bees. Seeds are eaten by some game birds such as quail and turkey. Plants prefer damp, fertile soils but will tolerate drier sites.
Senna is an herb that contains compounds called anthraquinones, which are powerful laxatives. In fact, the U.S. Food and Drug Administration has approved senna as a nonprescription laxative. Additionally, senna has been found to be effective for cleansing the bowel prior to undergoing colonoscopy when used in conjunction with other agents.
Native Garden Herb
Senna is a popular herb, the leaves and fruit of which are commonly used to make medicines, both commercially and at home.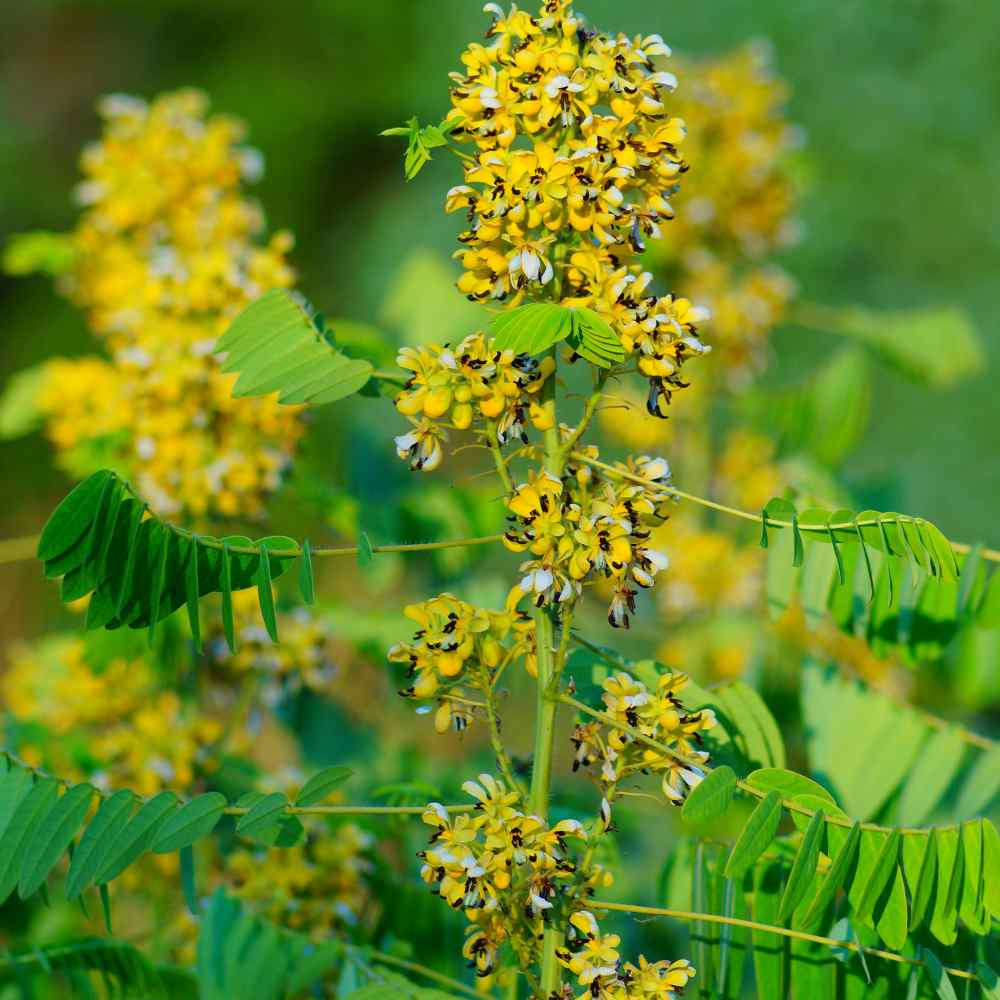 Beautiful Landscape Perennial
How To Grow
Senna seeds have a hard shell, so they should be prepared before sowing: rub the seeds lightly with sandpaper and/or soak them 180F degree water overnight. Then, store the seeds in moist sand in the refrigerator for 1-2 weeks before planting. Seeds should be sown in early spring: plant just below the surface of the soil, and keep seeds moist but not wet until germination. These seeds can adapt to both moist and dry soil, although damp soil is preferred. Cutting back the plant will encourage bushier growth.
Environment: full sun to partial shade
Soil: damp and fertile soil
Sowing rate: 3-4 seeds per plant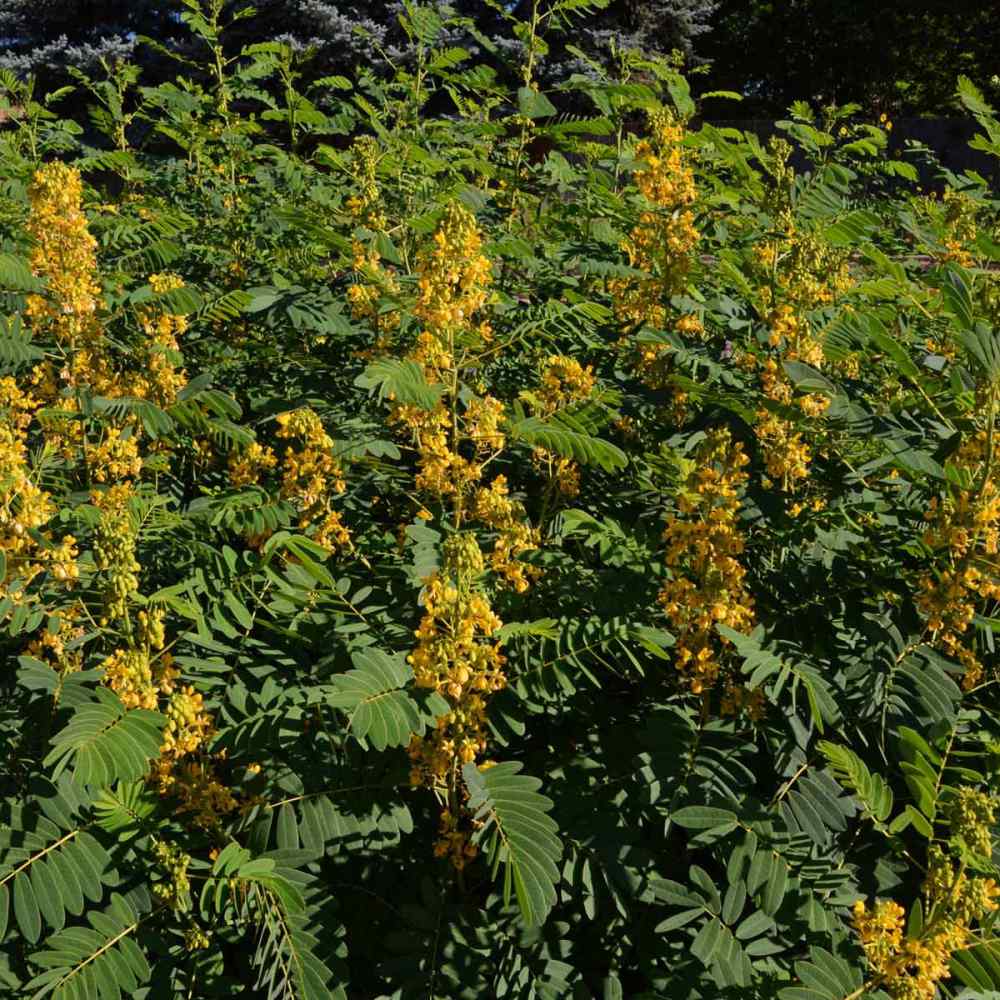 Plant Information
Wild senna is a perennial flowering herb that grows in USDA zones 4 through 9. It is effective at attracting a variety of pollinators to the garden, and also looks lovely in the landscape. This is an endangered plant due to loss of natural habitat.
Bloom color: yellow
Bloom season: summer
Height: 36-72 inches