Approximate seeds per pound: 6,800,000
Season: Annual
USDA Zones: 3 - 10
Height: 9 - 18 inches
Bloom Season: Mid-summer
Bloom Color: Mix
Environment: Full sun to partial shade
Soil Type: Light, sandy, pH 5.8 - 7.2
Deer Resistant: Yes
Temperature: 55 - 65F
Average Germ Time: 10 - 20 days
Light Required: Yes
Depth: Do not cover the seed but press into the soil
Sowing Rate: 1/3 ounce per 1,000 square feet or 1 pound per acre
Moisture: Keep seeds moist until germination
Plant Spacing: 9 inches
Care & Maintenance: Toadflax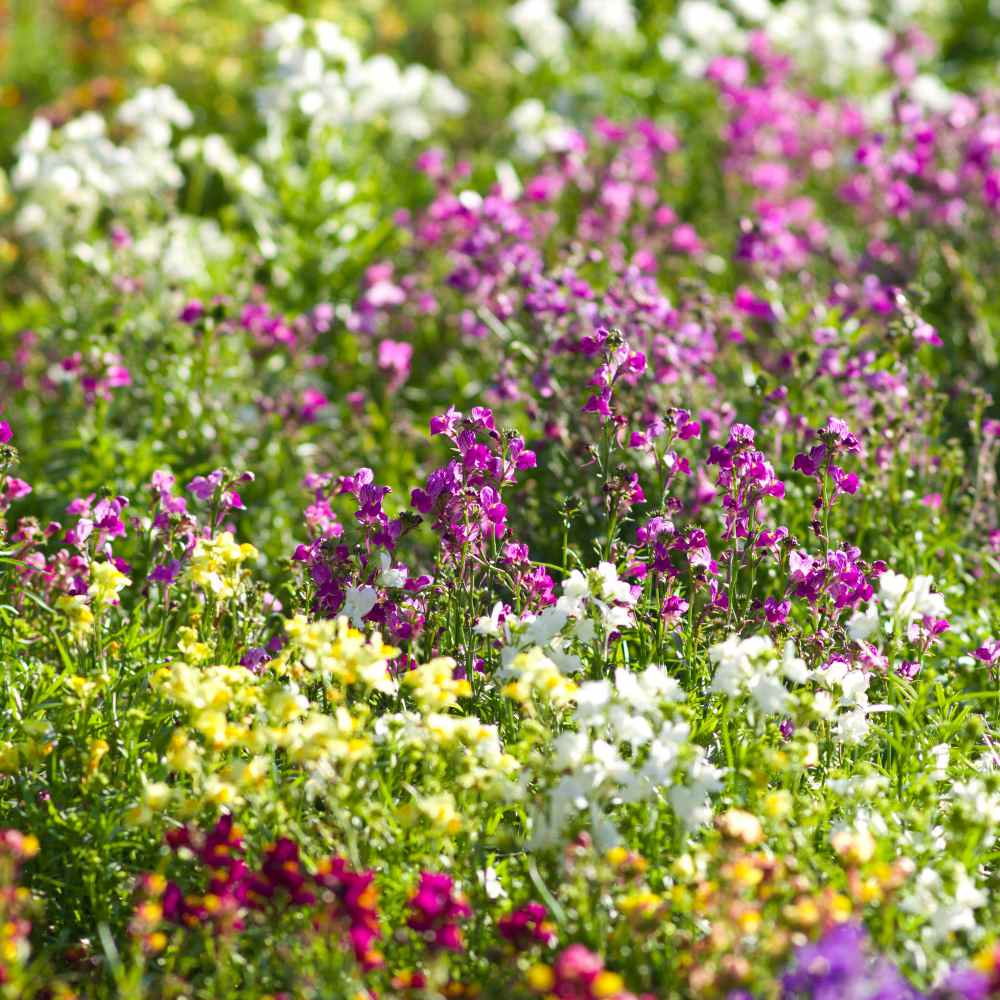 Toadflax (Linaria Maroccana) - What a spectacular display of colors from Toadflax seeds. This wildflower seed is extremely tiny, but it is easy to grow and very rewarding. Native to Morocco, Linaria, also called Baby Snapdragon, is an upright, branching annual that typically grows to 9 - 18 inches tall. It features long-spurred, two-lipped, miniature snapdragon-like flowers and small lance-shaped fleshy blue green leaves. The flowers bloom spring to fall in cool summer climates, but usually stop blooming in the heat of summer in hot climates. In the wild, the Baby Snapdragon Toadflax bloom color is usually purple-violet with a yellow blotch on the palate. Cultivars extend the color range to include shades of lavender, yellow, orange, pink, red and white, usually with contrasting color blotches on the palates. Very lovely and perfect for the front of the flower border. Hummingbirds and butterflies will visit Toadflax wildflowers often!
How To Grow Toadflax: Sow Toadflax seeds outdoors as soon as the ground can be worked. Prepare the seedbed by weeding and loosening the soil. Press the Baby Snapdragon wildflower seeds into the soil but do not cover it. Keep it moist until germination.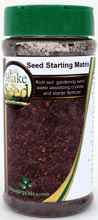 Shake 'n Seed - We are now offering shaker bottles filled with our seed starting matrix: rich soil, gardening sand, water absorbing crystals, and starter fertilizer. This not only helps dispense your seed, but it gets it off to a great start! Simply remove lid from shaker bottle, add seed from packet, put back on lid, shake the bottle vigorously for 15 seconds, and then shake your way to beautiful new plants! Use Shake 'n Seed over good quality soil, and then gently water to keep seed moist until it sprouts. Great for ground covers or mass planting flower seeds.