Groundcover Specifications
Season: Perennial
USDA Zones: 5 - 9
Height: 6 inches
Bloom Season: Late Spring to late Summer
Bloom Color: Orange-red
Environment: Full sun
Soil Type: Well-drained, gravelly, slightly alkaline soils, pH 6.5 - 7.5
Temperature: 64 - 72F
Average Germ Time: 14 - 28 days
Light Required: Yes
Depth: Do not cover the seed but tightly press into the soil
Sowing Rate: 3 - 4 seeds per cell or approximately 100 seeds covers 10 square feet.
Moisture: Keep seed in constant moisture (not wet)
Spacing: 16 inches
Note: For detailed directions for indoor and outdoor planting, please Click Here
Care & Maintenance: Anthyllis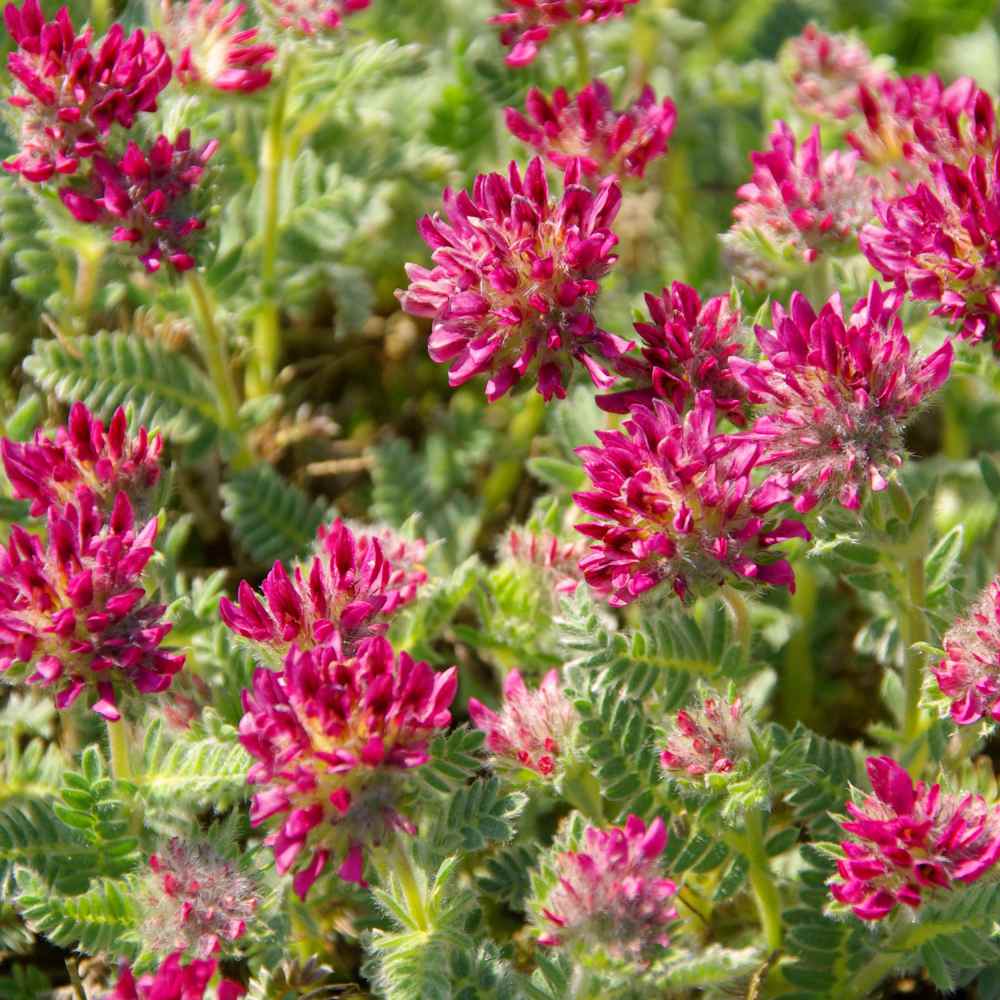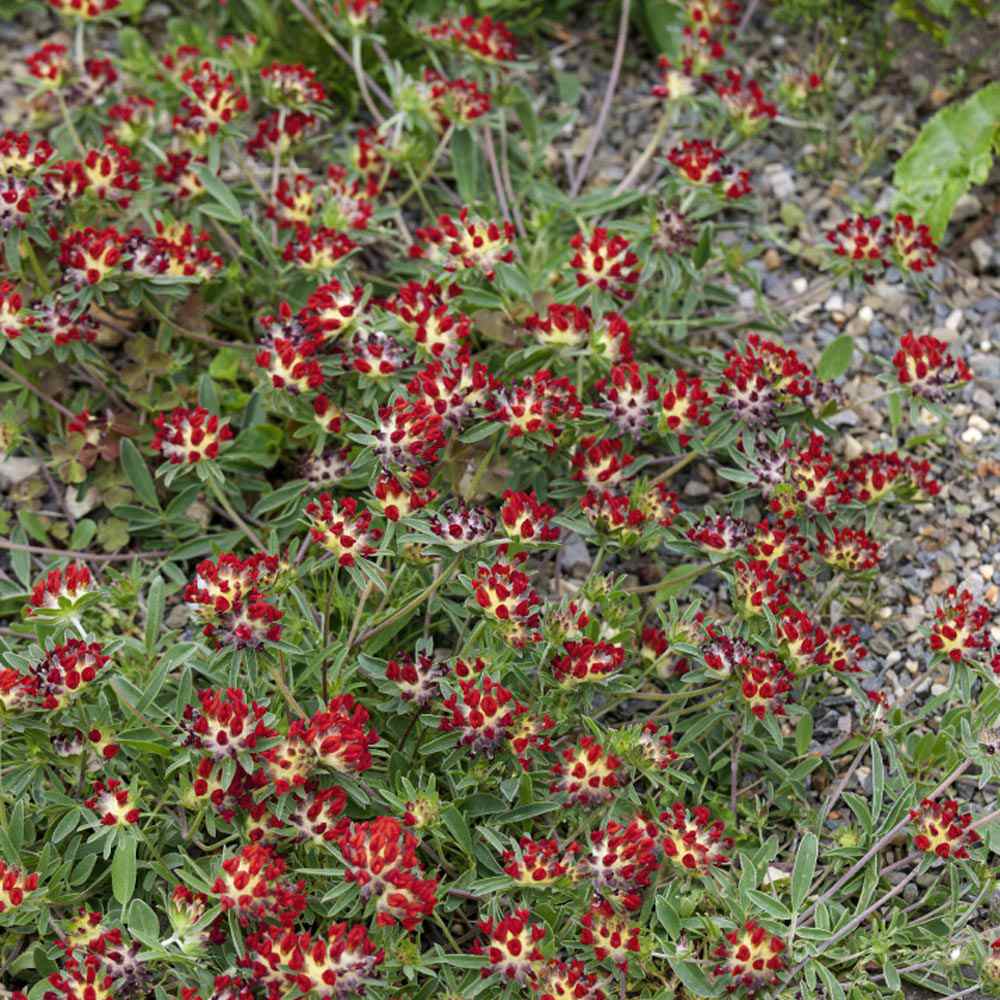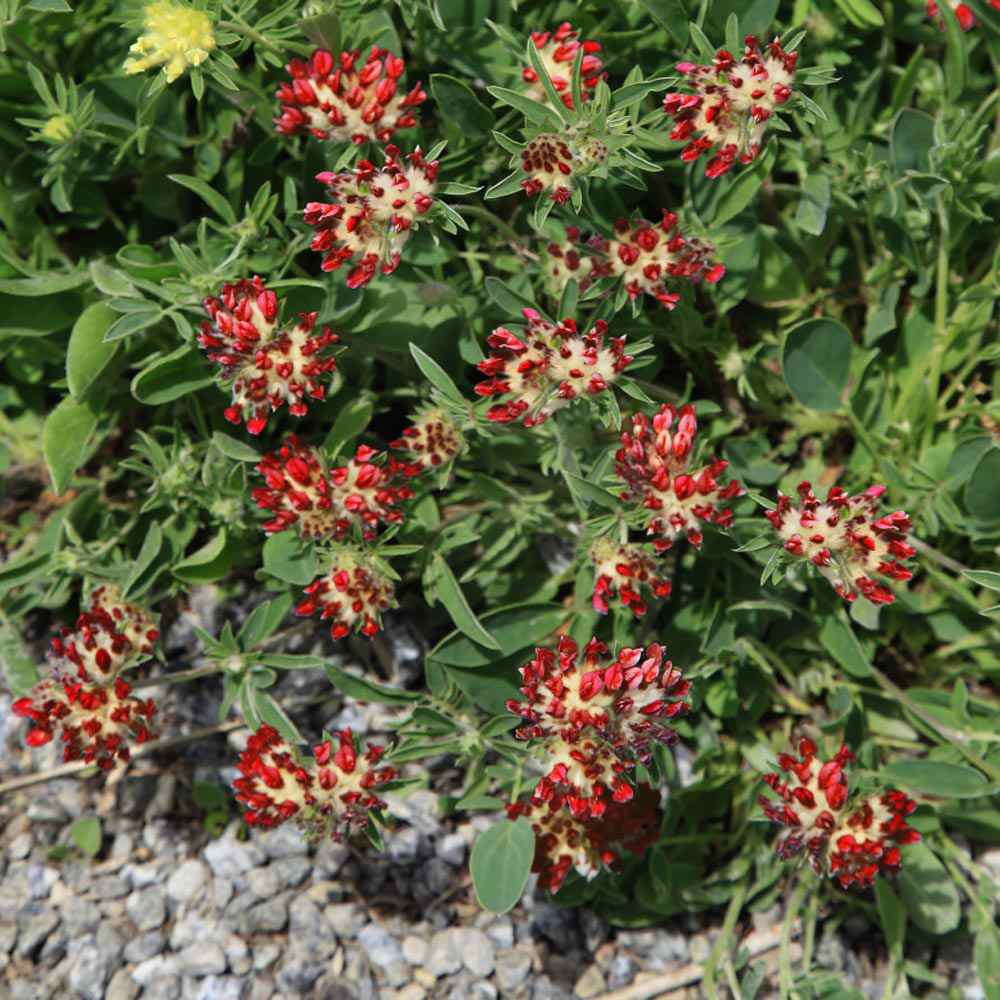 Anthyllis (Anthyllis Vulneraria Coccinea Red Carpet) - Anthyllis seeds produce low-growing plants that grow to only 6 inches in height. This ground cover plant has a bluish-green foliage and orange-red flowers that begin blooming in the late spring. It is well-suited for rock gardens or is suitable for a ground cover in a sunny location. Anthyllis Vulneraria Coccinea Red Carpet is a lovely flowering, low-growing plant that is terrific at attracting butterflies. Anthyllis seeds can be started indoors 6 - 8 weeks prior to the end of frost season. The ground cover seed should be pressed into the soil but not covered. Young Anthyllis plants can be transplanted outdoors into well-drained, gravelly soil with a pH level between 6.5 - 7.5. Space the ground cover plants 16 inches apart.
There are very few plants that have as unique a look as Anthyllis and that establish easily from ground cover seeds. This image was obtained from theplantboy.blogspot.com which has some nice images of flowers.