Season: Perennial
USDA Zones: 9 - 10
Height: 36 - 48 inches
Width: 24 inches
Foliage Color: Green
Soil Requirement: Moist, pH 6.1 - 7.8
Environment: Full sun to partial shade
Deer Resistant: Yes
Latin Name: Coix Lacryma-jobi
Temperature: 70F
Average Germ Time: 14 - 28 days, soak seed overnight in warm water before planting
Light Required: Yes
Depth: 1/4 inch
Sowing Rate: 2 - 3 seeds per plant
Moisture: Keep seeds moist until germination occurs
Plant Spacing: 10 - 12 inches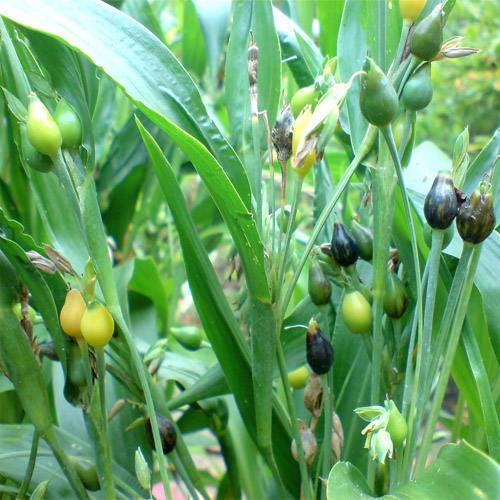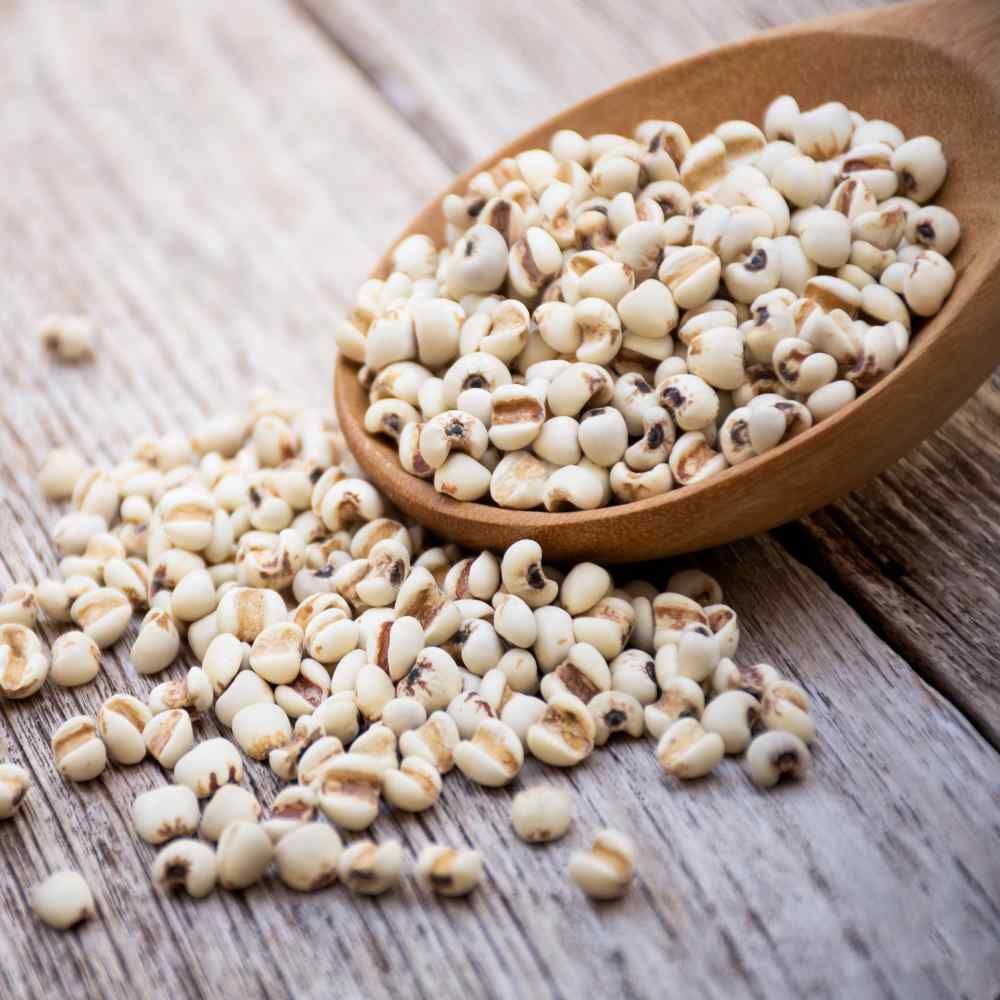 Job's Tears (Coix Lacryma-jobi) - For an interesting ornamental grass, try starting Cois seeds and enjoy this attractive grass that is known for its seeds. Commonly called Job's Tears grass, Coix is a perennial grass only in climate zones 9 and 10, and it is grown as an annual in the cooler zones. Ornamental grasses provide their own unique beauty to the landscape and Job's Tears is no exception with its slender, ribbon-like leaves and spikes of teardrop-like seeds. The plant is well known for the seeds that are natural beads and have been used for centuries to create jewelry and rosaries. Coix grass is native to Asia and is found along roadsides as well as cultivated for the grain that is edible and used in traditional Chinese herbal medicine. Grow these ornamental grass seeds and experience first hand the beauty and uniqueness of this Coix plant!
Natural Beads!
The seeds produced by this plant are essentially small, natural beads.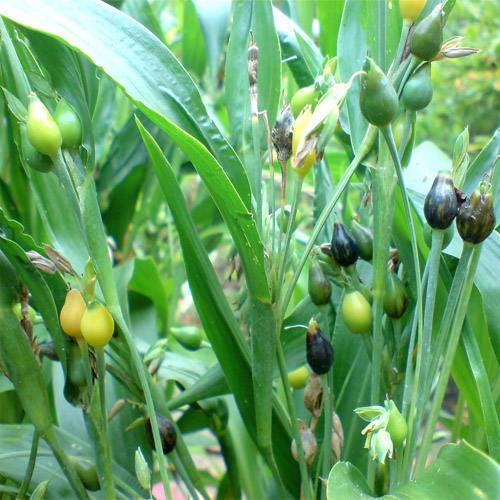 Unique Foliage Plant
How to Grow
It is recommended to start these seeds indoors before transplanting outdoors. To do so, first soak the seeds in water overnight to prep them. Then sow into peat pots at a depth of 1/4 to 1/2 inch. Sow 6-8 weeks before the last expected frost. Sow 2-3 seeds per plant, and keep them moist but not wet until germination. Under proper conditions, germination will occur in 2-4 weeks. Once seedlings are established, they can be transplanted directly outdoors if temperatures are staying above 45F degrees. Plant in rich, well-draining soil and water regularly.
Environment: full sun to partial shade
Soil: well-drained w' pH 6.1-7.8
Sowing rate: 2-3 seeds per plant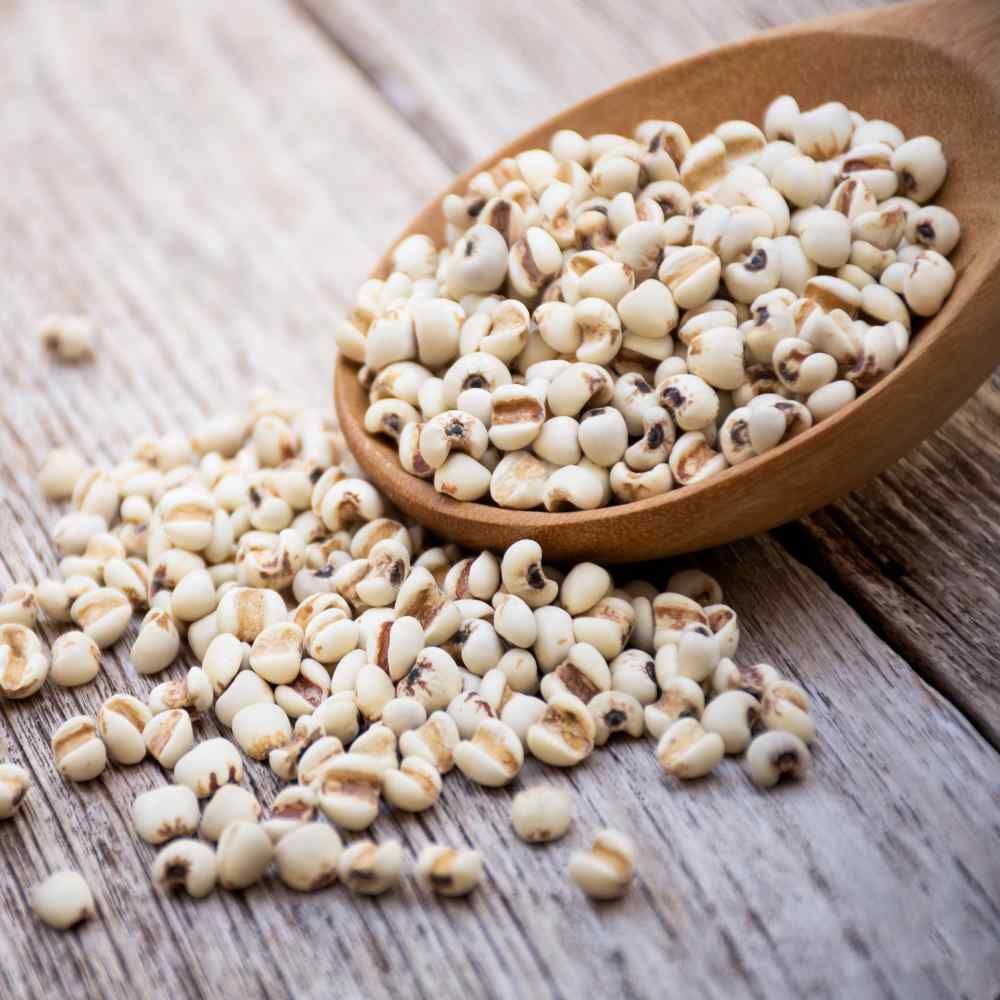 Plant Specifications
Coix (commonly known as Job's Tears) is a perennial decorative grass that grows in USDA zones 9 through 10. It is most well-known for producing seeds that are natural beads which have been used in jewelry making for centuries.
Foliage color: green
Plant height: 36-48 inches
Plant width: 24 inches