Season: Annual
USDA Zones: 4 - 9
Height: 12 inches
Bloom Season: Late summer to early fall
Bloom Color: Mix
Environment: Full sun
Soil Type: Moist, well-drained, pH 6.6 - 7.3
Deer Resistant: Yes
Latin Name: Brassica Oleracea





Ornamental Cabbage (Brassica Oleracea) - Start Ornamental Cabbage seeds to create a colorful bed that is cold tolerant and easy-to-maintain. Ornamental Cabbage uses include edging the flower border or planting in containers for fall and winter interest. These Ornamental Brassica plants contain all pink, all white, or all purple centers with green outer leaves. Nothing looks more elegant or stands out more beautifully in the fall than Ornamental Brassicas.
Just start Ornamental Brassica seeds indoors, covering the flower seeds very lightly. Ornamental Cabbage seeds germinate quickly and the young plants can be transplanted. Ornamental Cabbage plants will start out green, and with time, they will begin to develop color. About 12 weeks after sowing the Ornamental Cabbage seeds, there will be a perfectly round, colorful rosette 10 inches high and 12 inches wide. These cabbages gain color quickly and are late to bolt.
Herald of Fall
Ornamental cabbage is commonly recognized as a signaler of fall: its vivid foliage intensifies in color as the temperature begins to drop.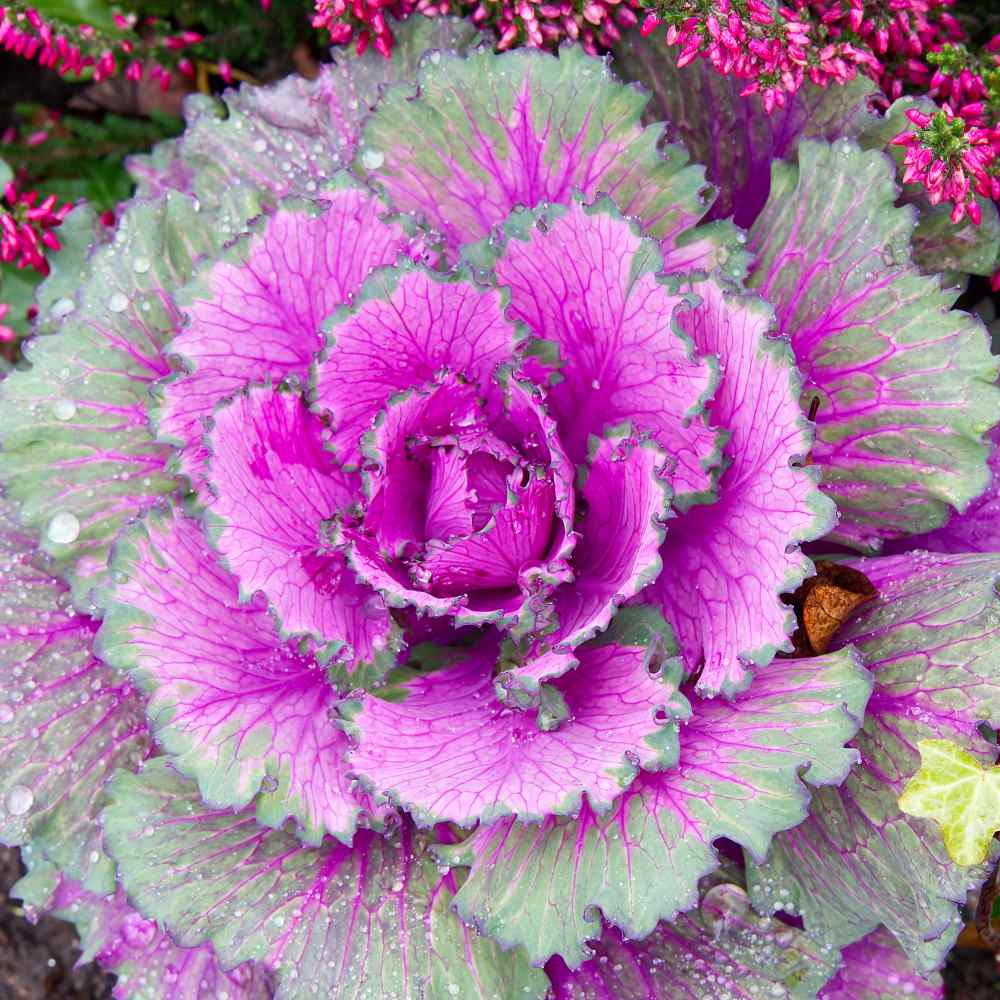 Beautiful Hardy Plant
How To Grow
These seeds can be started both indoors and outdoors, but must be planted by midsummer in order to have time to develop properly before fall. Sow in a starter mix and lightly press into soil: light is needed for germination. Keep soil moist and at a temperature of around 65F-70F degrees. These seeds germinate very quickly, averaging less than a week until sprouting. Once seedlings have established, they can be transplanted. Keep temperatures as cool as possible during the growing period: this will assist healthy growth and a vivid autumn color. Leaves start out green, and progressively turn pink and white.
Moisture: keep seeds moist until germination
Planting depth: 1/8 inch
Soil: moist but well-drained with pH 6.6-7.3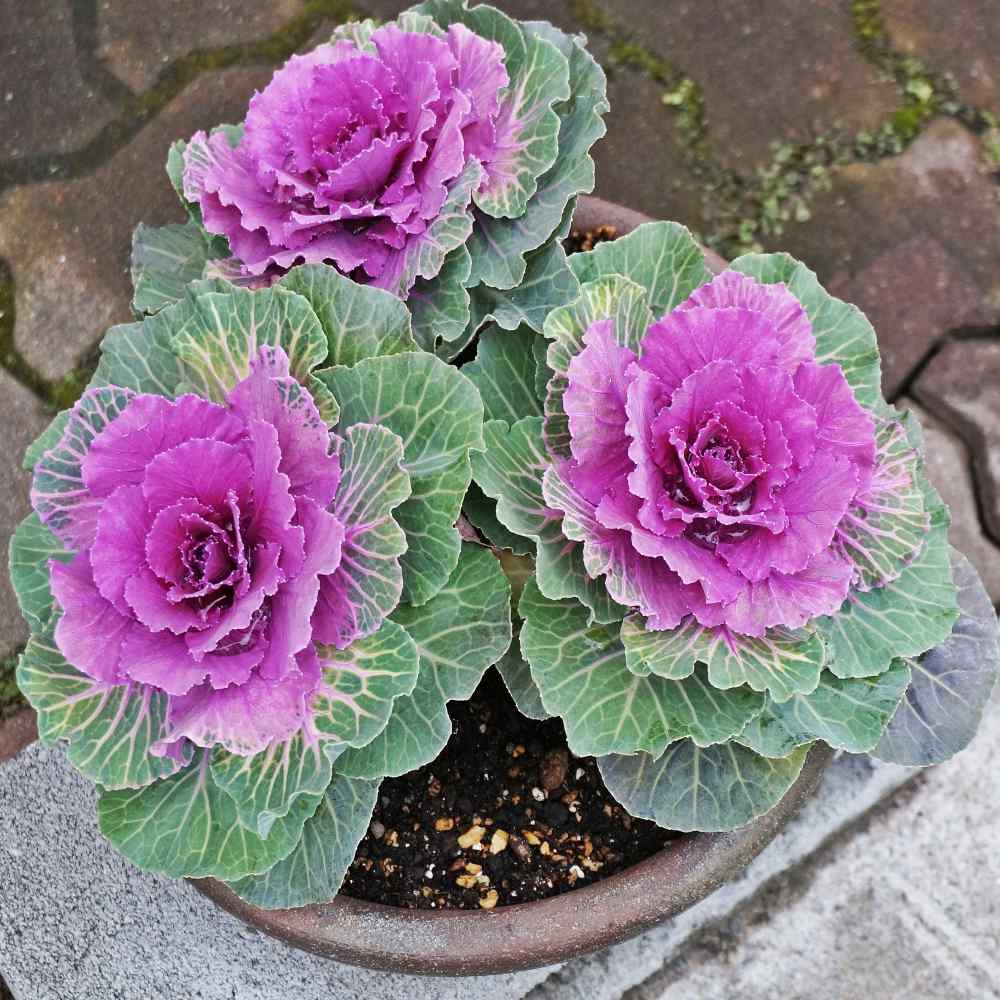 Plant Information
Ornamental cabbage is an annual foliage plant that grows in USDA zones 4 through 9. It grows as a compact plant, though it can reach a height of up to 12 inches. It makes for both an excellent container and a landscape plant.
Environment: full sun
Bloom season: late summer to early fall
Bloom color: mix
Sowing rate: 1-2 seeds per plant