Season: Perennial
USDA Zones: 7 - 11
Height: 24 inches
Width: 24 inches
Foliage Color: Green
Flower Color: Pink
Growth Rate: Moderate
Fall Color: Shades of brown
Soil Requirement: Well drained
Environment: Full sun to partial shade
Temperature: 68 - 72F
Average Germ Time: 2 - 3 weeks
Light Required: Yes
Depth: Cover seeds lightly
Sowing Rate: 4 - 6 seeds per plant
Moisture: Keep seeds moist until germination
Plant Spacing: 24 inches
Care & Maintenance: Ruby Grass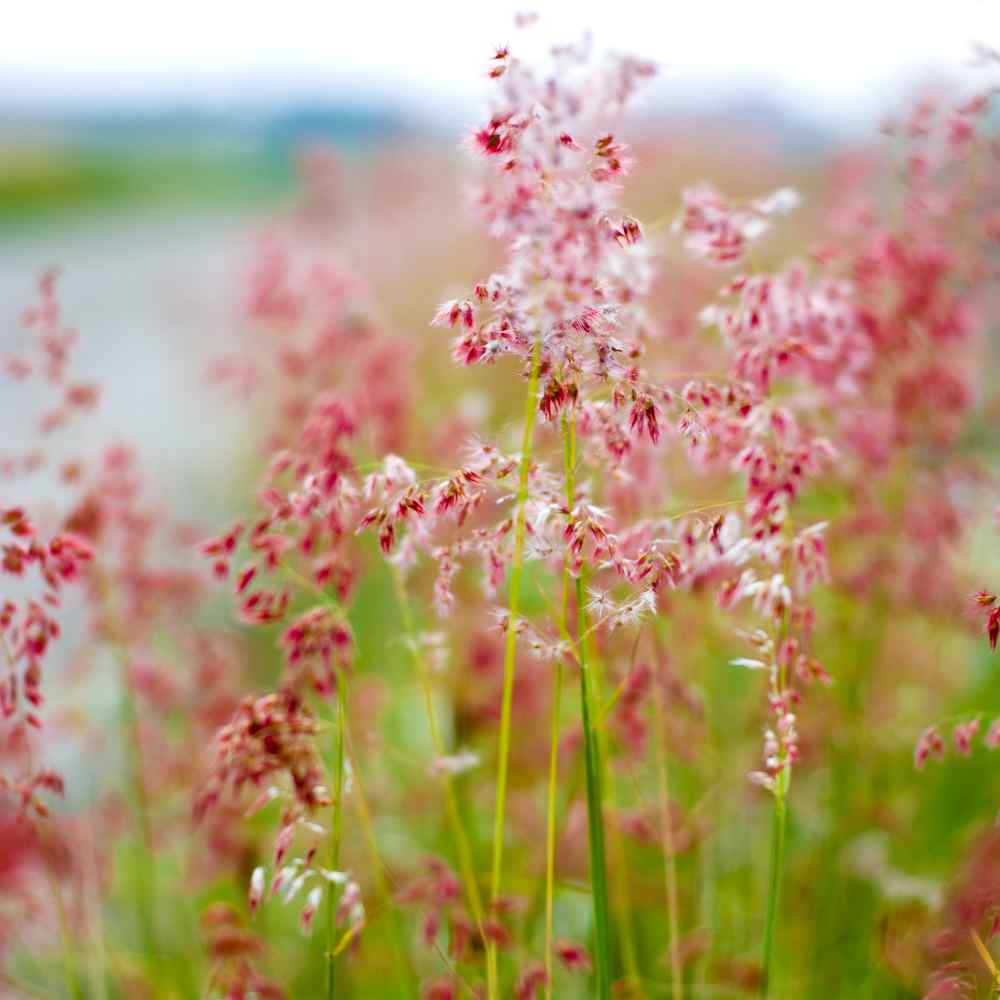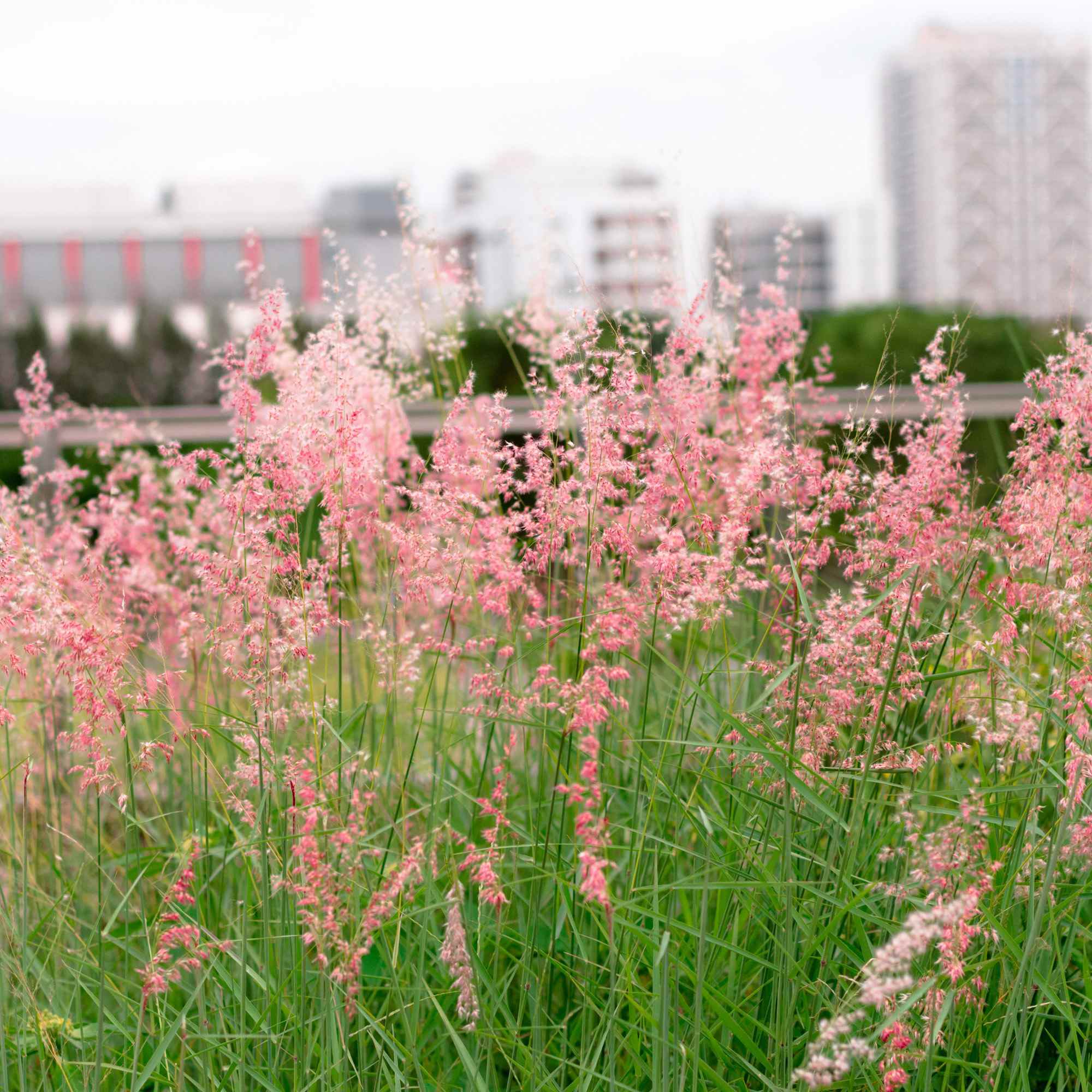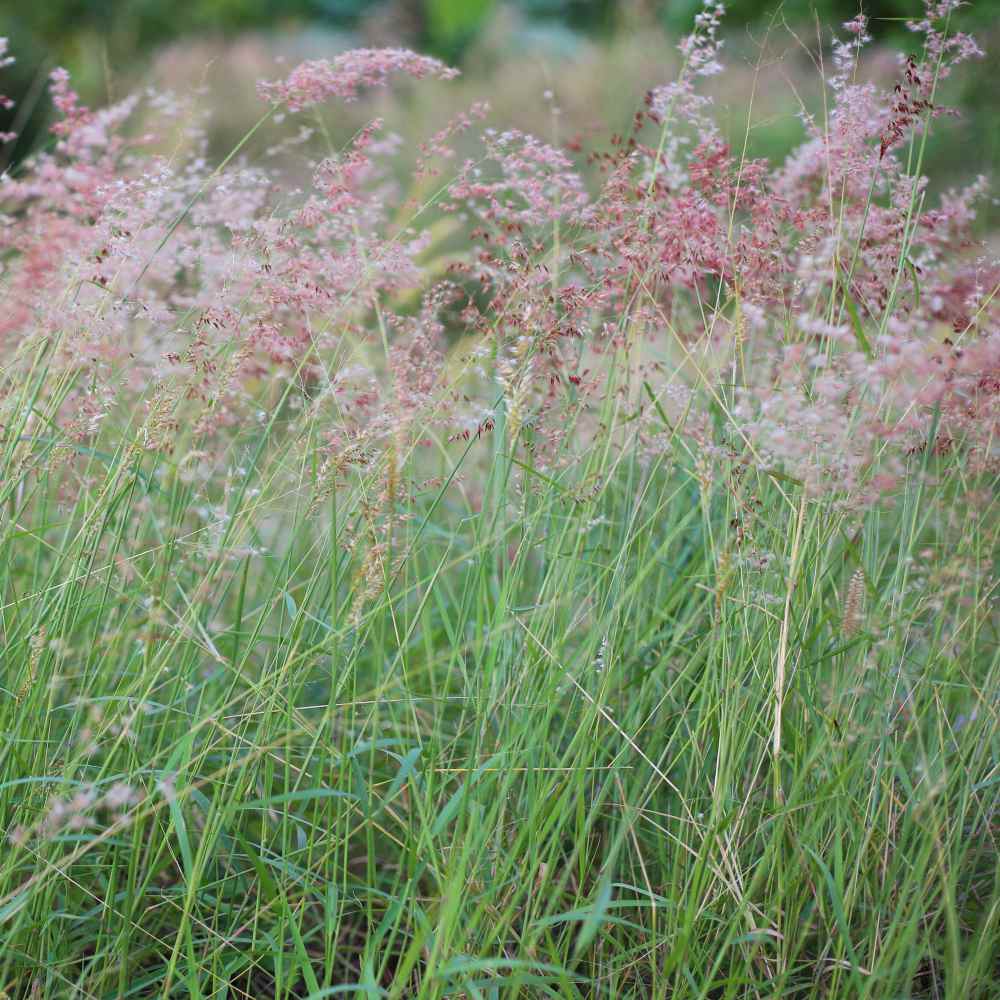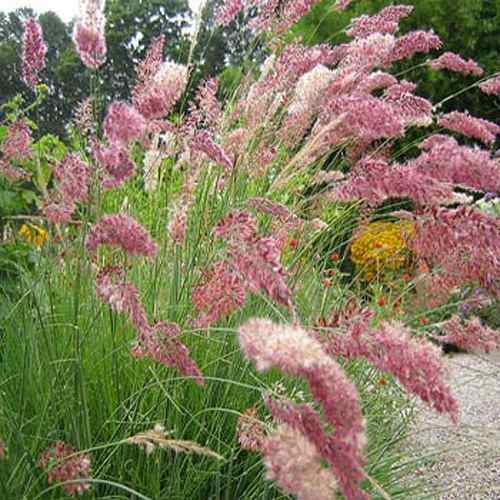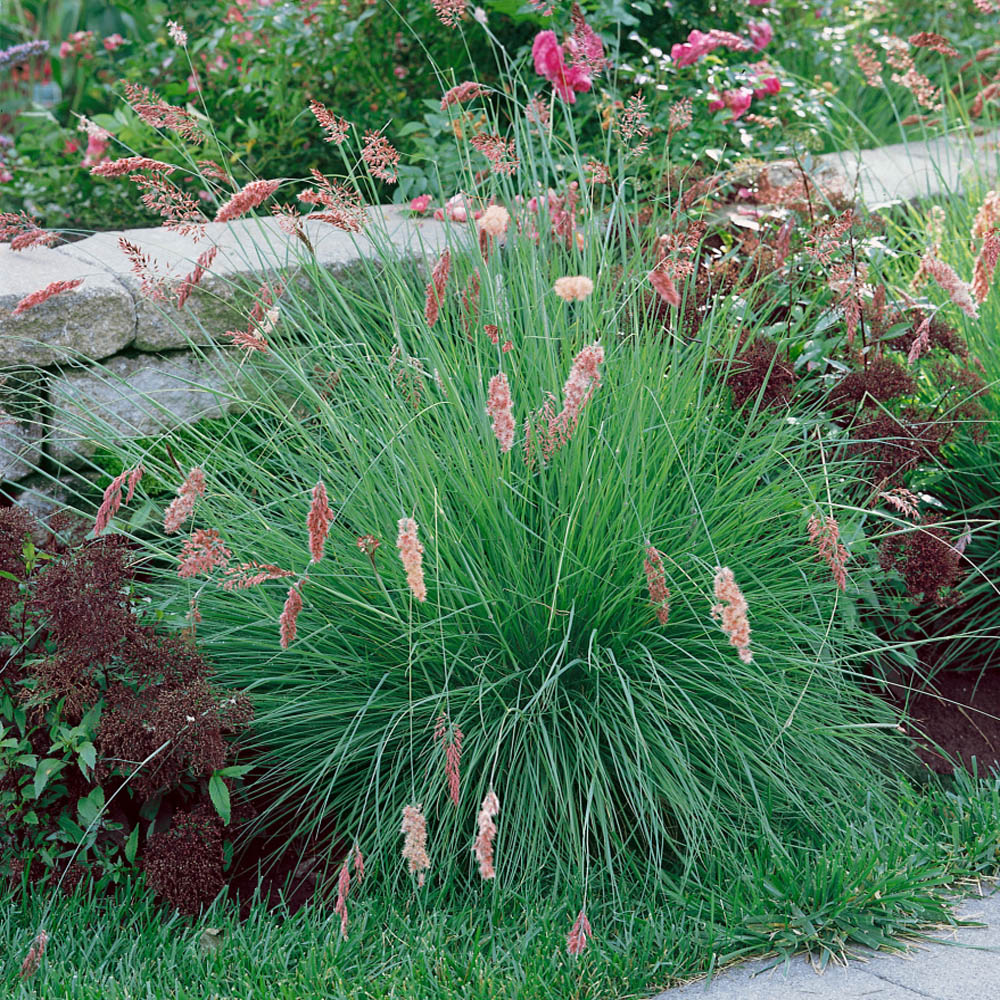 Ruby Grass (Rhynchelytrum nerviglumis) - If you like showing ornamental grasses, this one is a great addition for your landscape. Grown readily from Ruby Grass seeds, this spectacular ornamental grass is native to South Africa. Another common name is Bristle-Leaved Redtop Grass, and a synonymous botanical name is Melinis nerviglumis. Ruby Grass has blue-green foliage that turns brown in the fall. Throughout the summer, the grass blooms beautiful 3 - 4 inch ruby-pink blooms that sit 12 inches above the foliage. Melinis nerviglumis Ruby Grass is great for borders, in mixed perennial beds, as well as in mixed containers. It creates a breathtaking display as it moves in the summer breezes.
How To Grow Ruby Grass From Ornamental Grass Seed: It is best to plant Ruby Grass seeds directly outdoors in a prepared seedbed. Start the seeds in the spring once frost danger has passed and lightly cover the ornamental grass seeds after sowing. Ruby Grass plants should be spaced 24 inches apart and should be grown in a sunny part of the garden. The soil type is not overly important but the plant will thrive in a light and well-drained soil. For cooler climates with a late frost season, start the Ruby Grass seeds indoors about 6 - 8 weeks before the last frost is expected and transplant outdoors after frost danger has passed.
Ruby ornamental grass care includes protection from wind, moderate irrigation during the summer, and cutting the plant back onces it turns brown with the onset of cold weather. The plants can be divided in the spring before they are flowering, but it's best to divide while they are actively growing as the plants will transplant better and develop good root systems.