Groundcover Specifications
Season: Perennial
USDA Zones: 3 - 10
Height: 6 inches
Bloom Season: Late spring and summer
Bloom Color: White
Environment: Full sun
Foot Traffic: No
Soil Type: Well-drained, pH 6.5 - 7.2
Deer Resistant: Yes
Latin Name: Cerastium Tomentosum
Temperature: 68F
Average Germ Time: 14 - 21 days
Light Required: Yes
Depth: Do not cover the seed but press into the soil
Sowing Rate: Approximately 5000 seeds cover 100 square feet
Moisture: Keep seeds moist until germination
Plant Spacing: 8 inches
Note: For detailed directions for indoor and outdoor planting, please Click Here
Care & Maintenance: Snow in Summer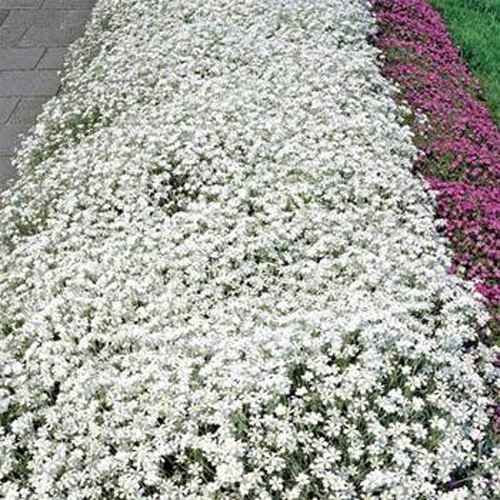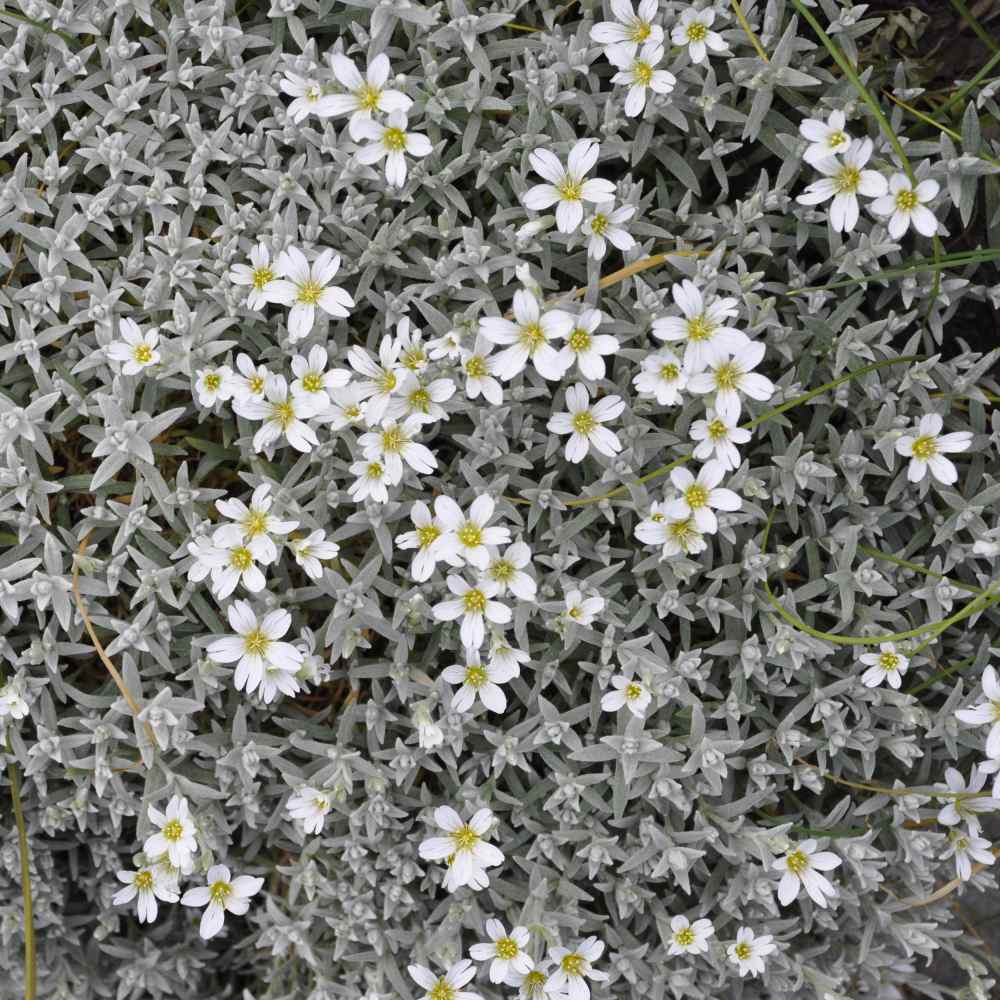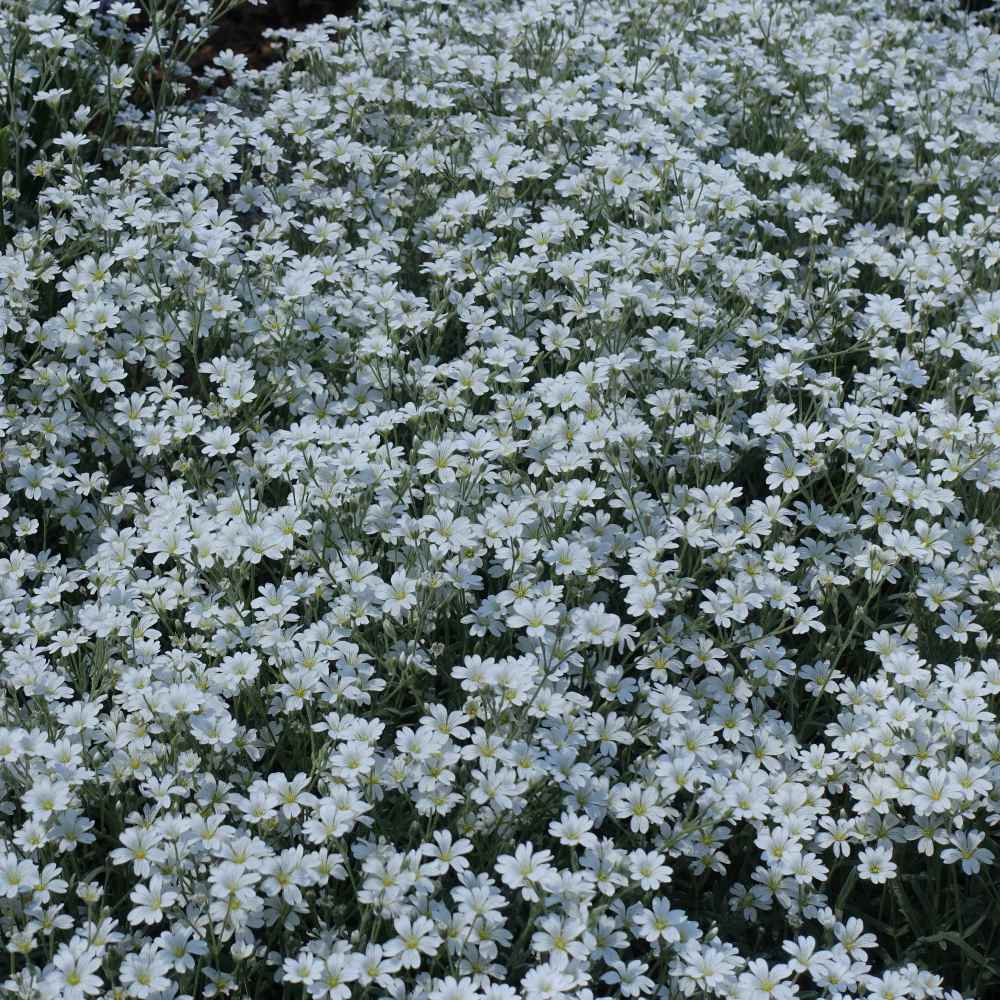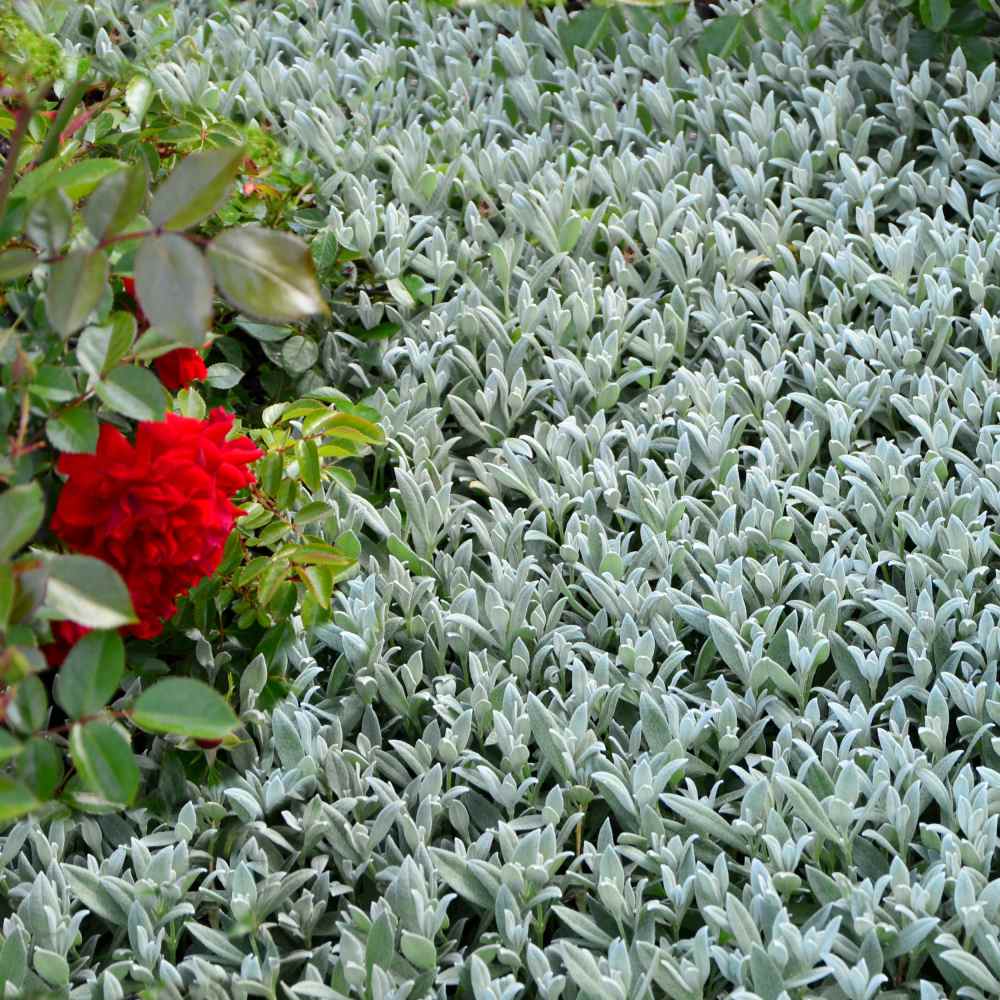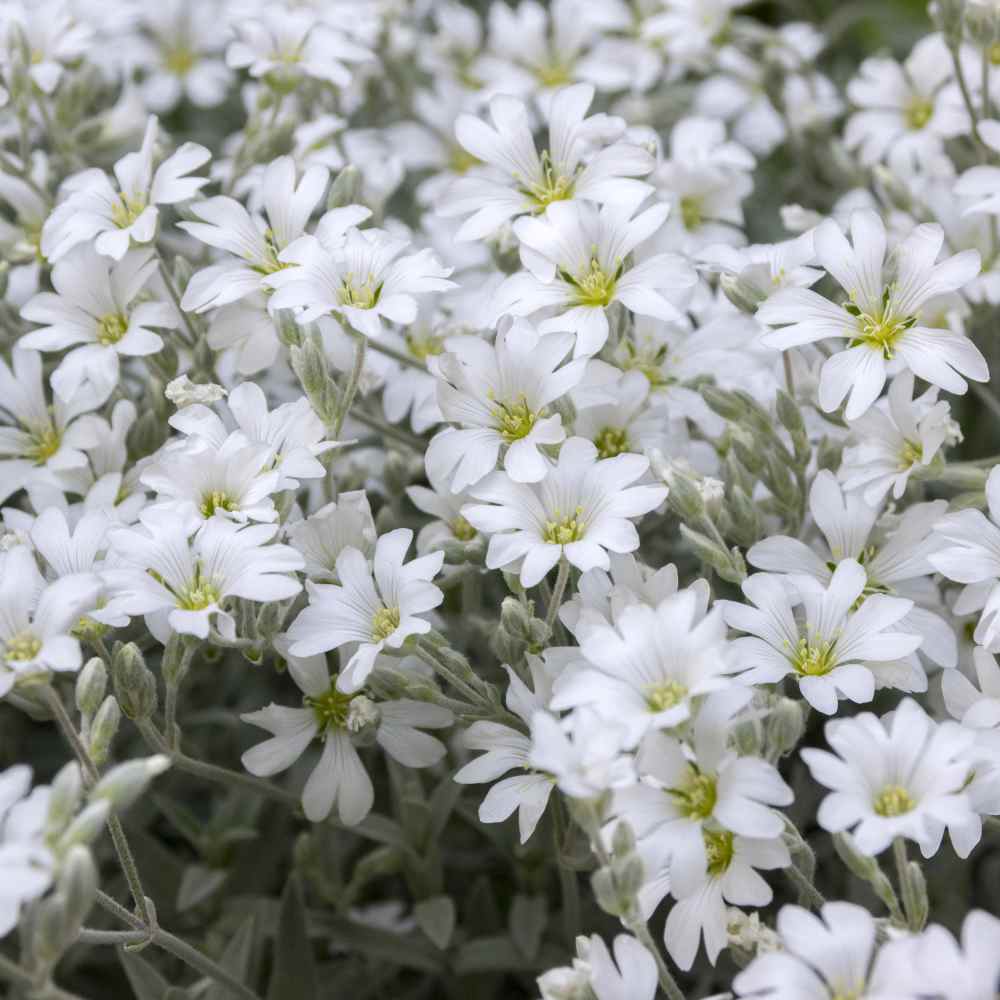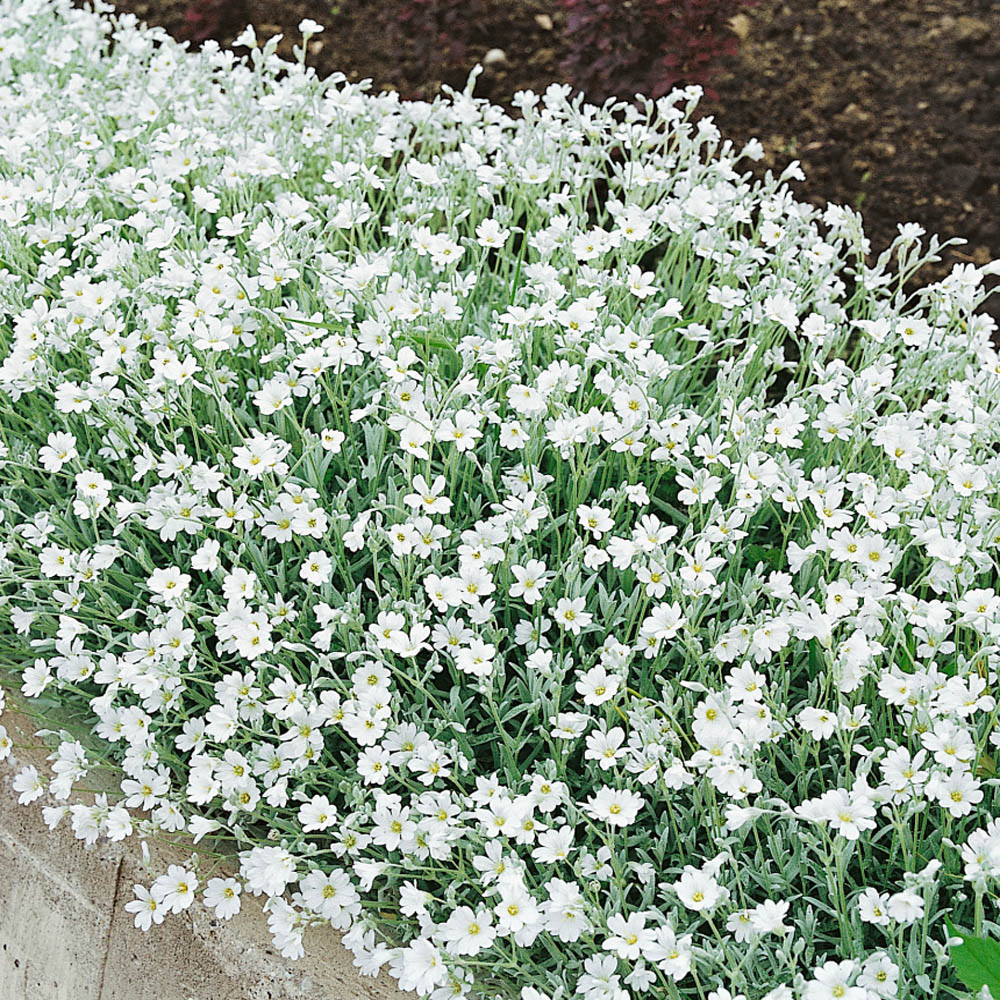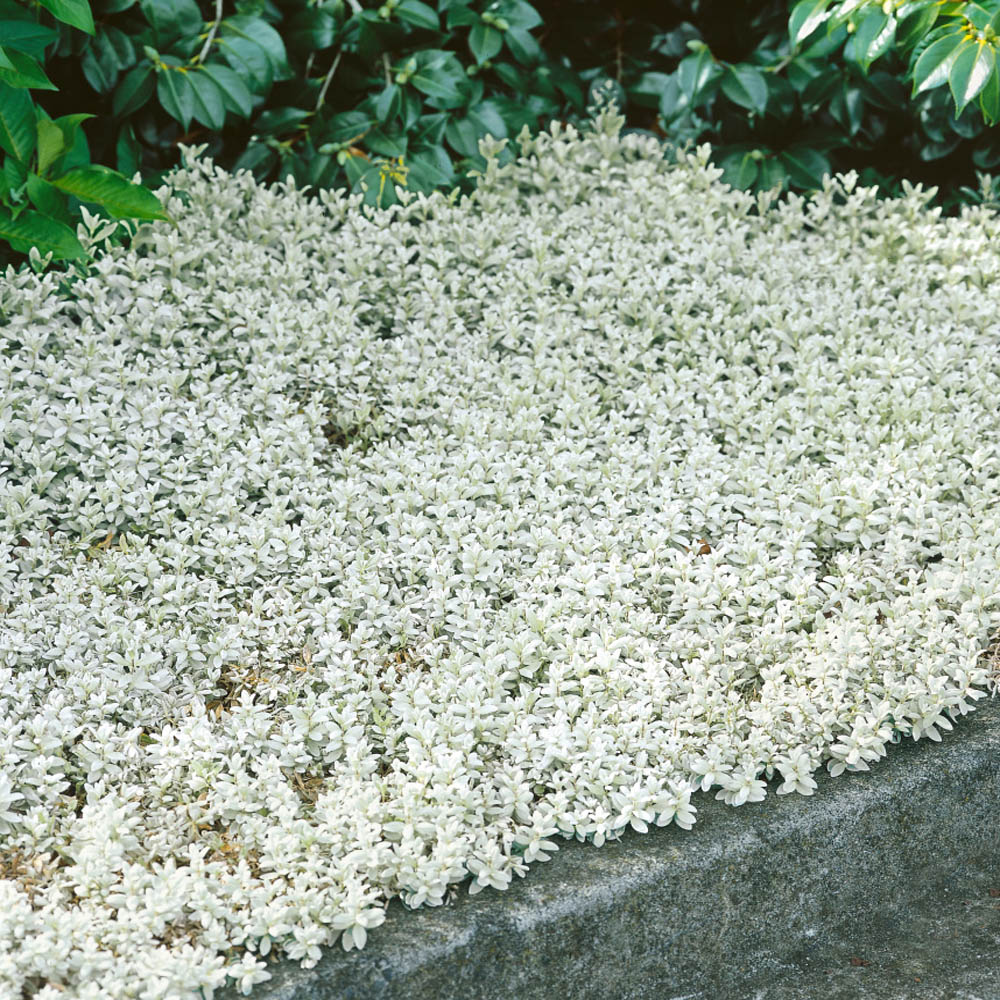 Snow in Summer (Cerastium Tomentosum) - Easy-to-grow from Snow in Summer seeds, this drough tolerant perennial is a great herbaceous ground cover plant which is low-growing, creeping, very dense and mat-like, and 6 inches tall by 12 - 24 inches wide.
Sun loving flowers
Although Snow In Summer tolerates no foot traffic, it performs very well as a general ground cover plant. It works very well on sunny banks that are too steep to mow, between stepping stones, and in the cracks of stone walls and ledges.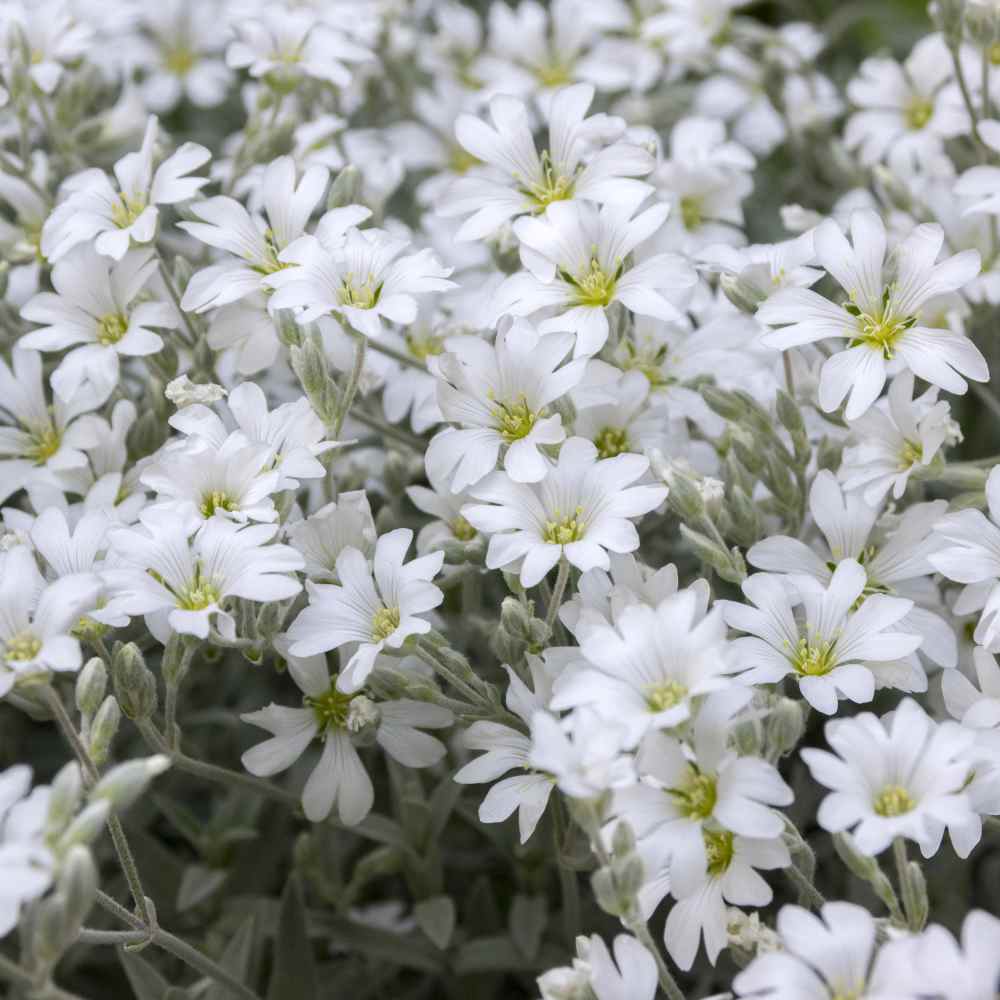 Ground cover seed | snow in summer
How to grow
How To Grow Snow in Summer From Seed: Sow Snow in Summer seeds indoors 6 - 8 weeks before setting out. Use small pots and sterile starter mix. Sow Cerastium seeds lightly on the surface of the starter mix, and press the Snow in Summer seeds into the mix.

This ground cover seed needs light to germinate. Keep the seeds moist until germination, harden the seedlings for 10 - 14 days before planting Snow in Summer ground cover plants into their permanent location which are resistant to drought.
Sowing Rate: Approximately 5000 seeds covers 100 square feet
Average Germ Time: 14 - 21 days
Keep moist until germination
Attracts bees and butterflies
Depth: Do not cover, but press into soil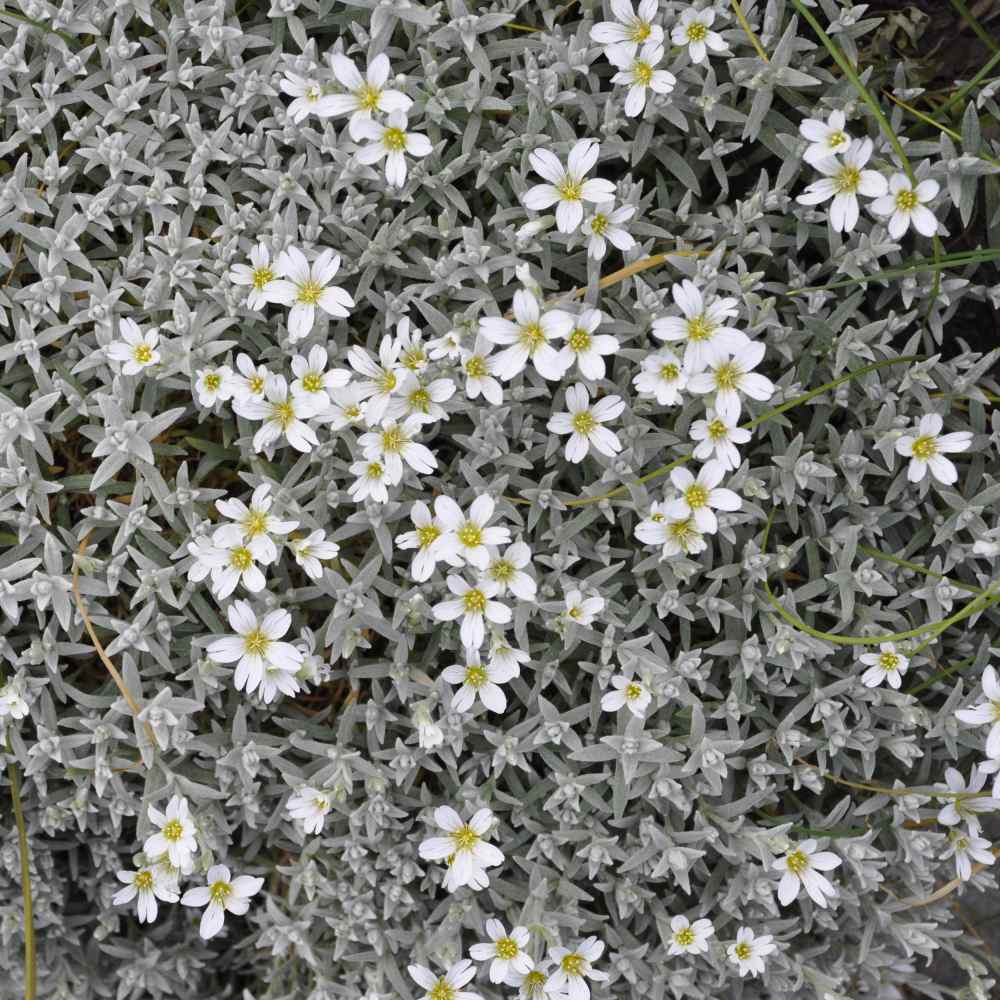 Flower Specifications
Snow in Summer has evergreen leaves that are grayish green and covered with soft-textured whitish hairs. Each reaches 1 inch long by 1/4 inch wide and is oblong in shape. These ground cover plants perform best in well-drained, sandy or loamy soil with low fertility. Excellent tolerance to drought and little watering is required once they are established. Snow-In-Summer prefers full sun; however, plants in hot zones do better in light shade. Snow in Summer ground cover can spread by self-sowing.
Height: 6 inches
USDA Zones: 3 - 10
Season: Perennial
Deer Resistant: Yes
Drought Tolerant: Yes