Groundcover Specifications
Season: Perennial
USDA Zones: 3 - 8
Height: 4 - 8 inches
Width: 24 - 36 inches
Bloom Season: Early Summer until frost
Bloom Color: Magenta
Growth Rate: Fast
Environment: Full sun
Deer Resistant: Yes
Latin Name: Callirhoe bushii
Temperature: 41F
Average Germ Time: Irregular, often taking several months
Light Required: Yes
Depth: 1/4"
Soil Type: Dry, well-drained soils
Sowing Rate: 1 - 2 seeds per plant
Moisture: Keep seeds moist until germination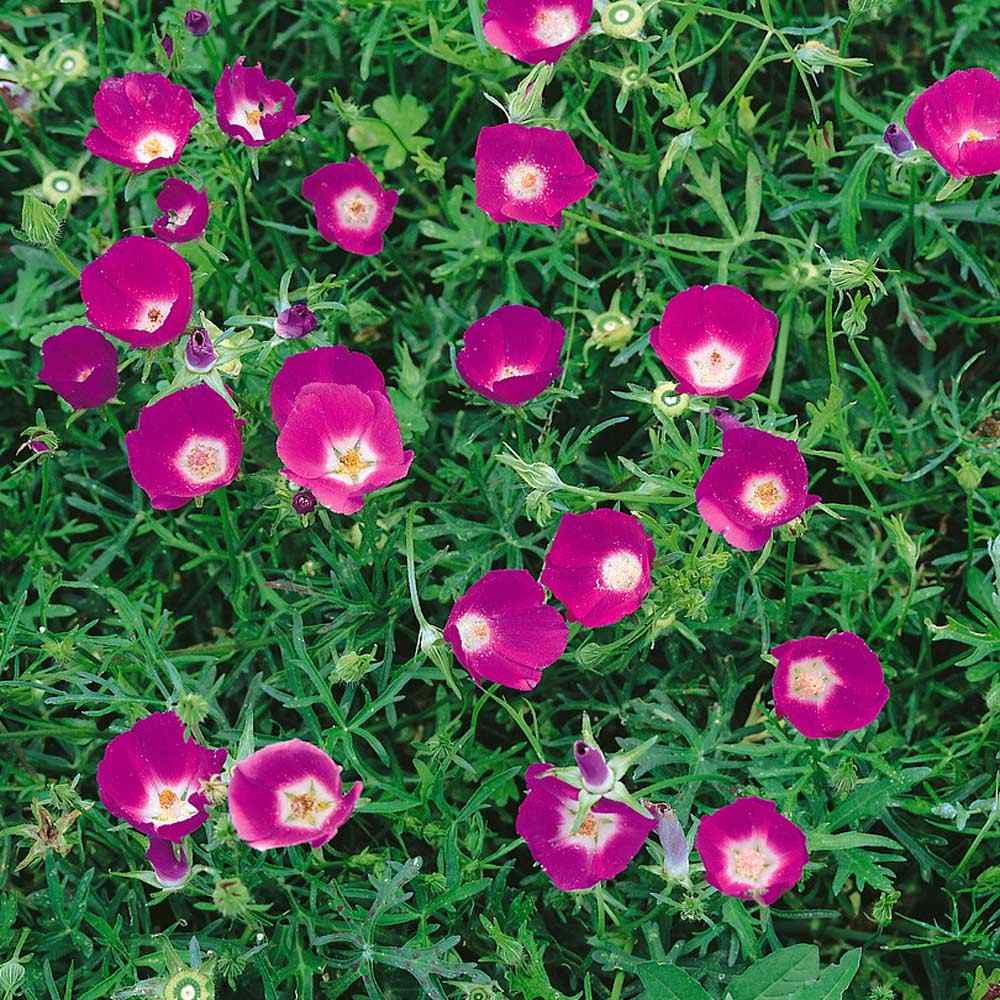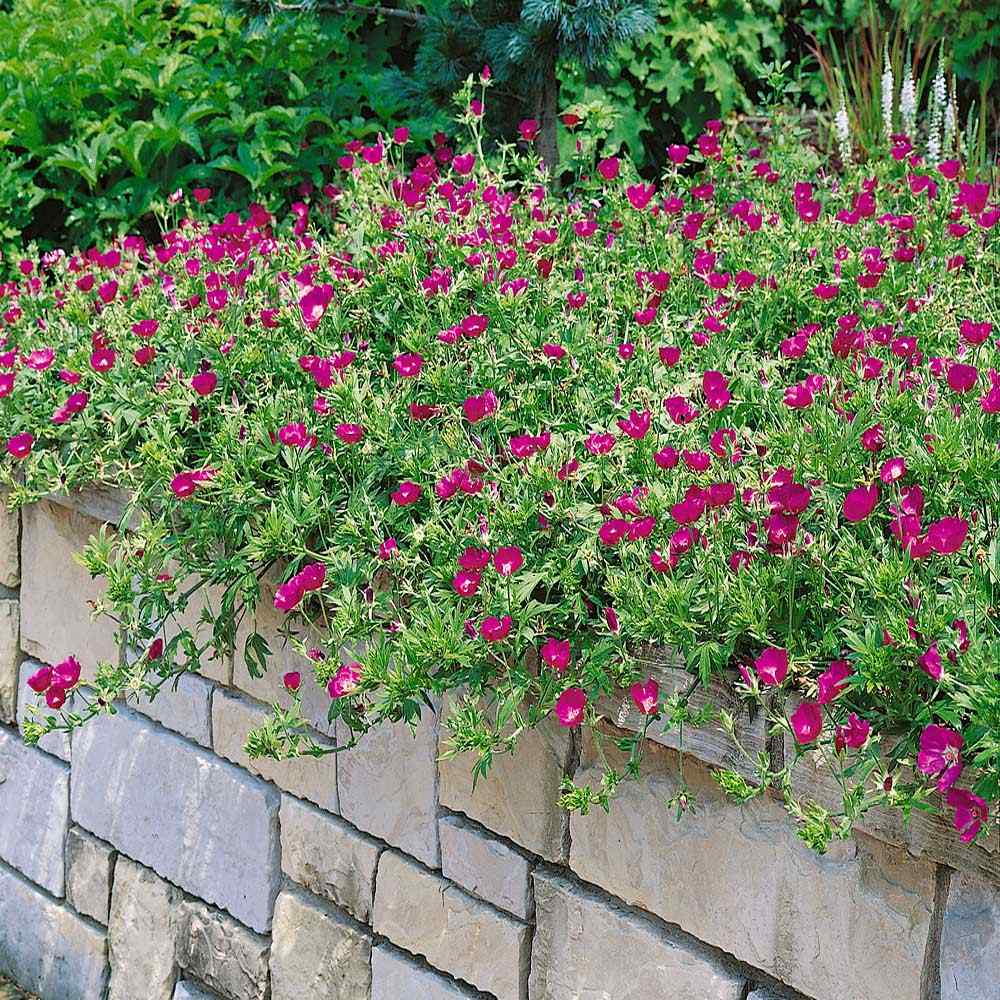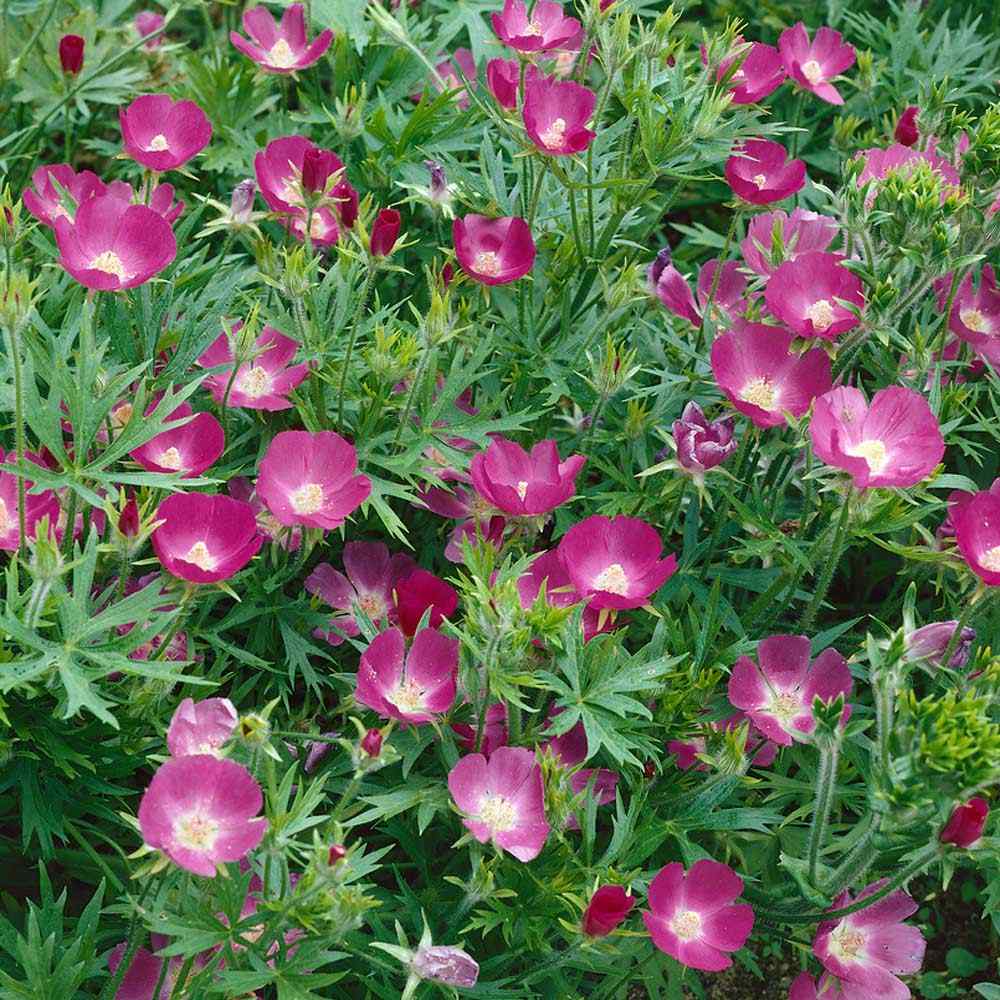 Purple Poppy Mallow (Callirhoe involucrata) - Purple Poppy Mallow, also known as Winecups or Buffalo Rose, offers a massive display of cup-shaped magenta flowers on trailing, deeply lobed foliage. Excellent as a rock garden plant, ground cover or for hanging baskets. Individual plants can spread three or more feet in width, while remaining 8 - 12 inches tall. Callirhoe looks great trailing over a wall or a spreading, mat forming groundcover with masses of beautiful flowers. Early Summer is its peak bloom time, but plants can continue blooming throughout summer and up until frost. For the longest blooming season, deadhead spent flowers. Very drought tolerant with a long tap root, this mallow species is easy to grow in any almost any dry to medium, well-drained soil in full sun. Purple Poppy Mallow also attracts butterflies!
Sowing: For the best germination rates, soak the seed in water overnight, then mix the seed with moist sand and store it in the refrigerator for 30 days before planting. After the last frost of spring, sow the treated seed 1/4" below the surface of the soil. For fall planting, simply soak the seed in water overnight and direct sow 1/4" below the surface of the soil.