Approximate seeds per pound: 158,757
Season: Perennial
USDA Zones: 3 - 10
Height: 18 - 36 inches
Bloom Season: Late summer
Bloom Color: Lavender
Environment: Full sun
Soil Type: Moist, well-drained, pH 5.8 - 6.8
Temperature: 68F
Average Germ Time: 14 - 21 days
Light Required: Yes
Depth: 1/16 inch
Sowing Rate: 5 ounces per 1,000 square feet or 13 pounds per acre or 3 seeds per plant
Moisture: Keep seeds moist until germination
Plant Spacing: 20 inches
Care & Maintenance: Gayfeather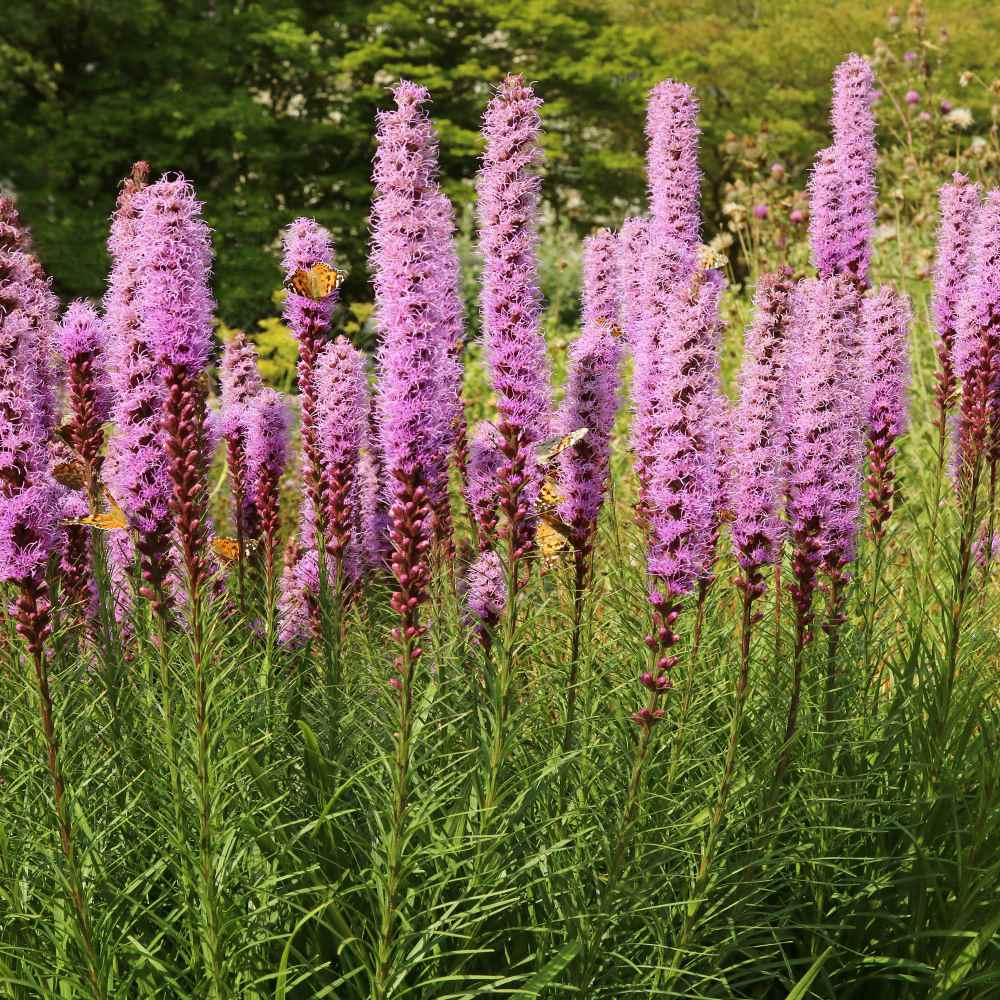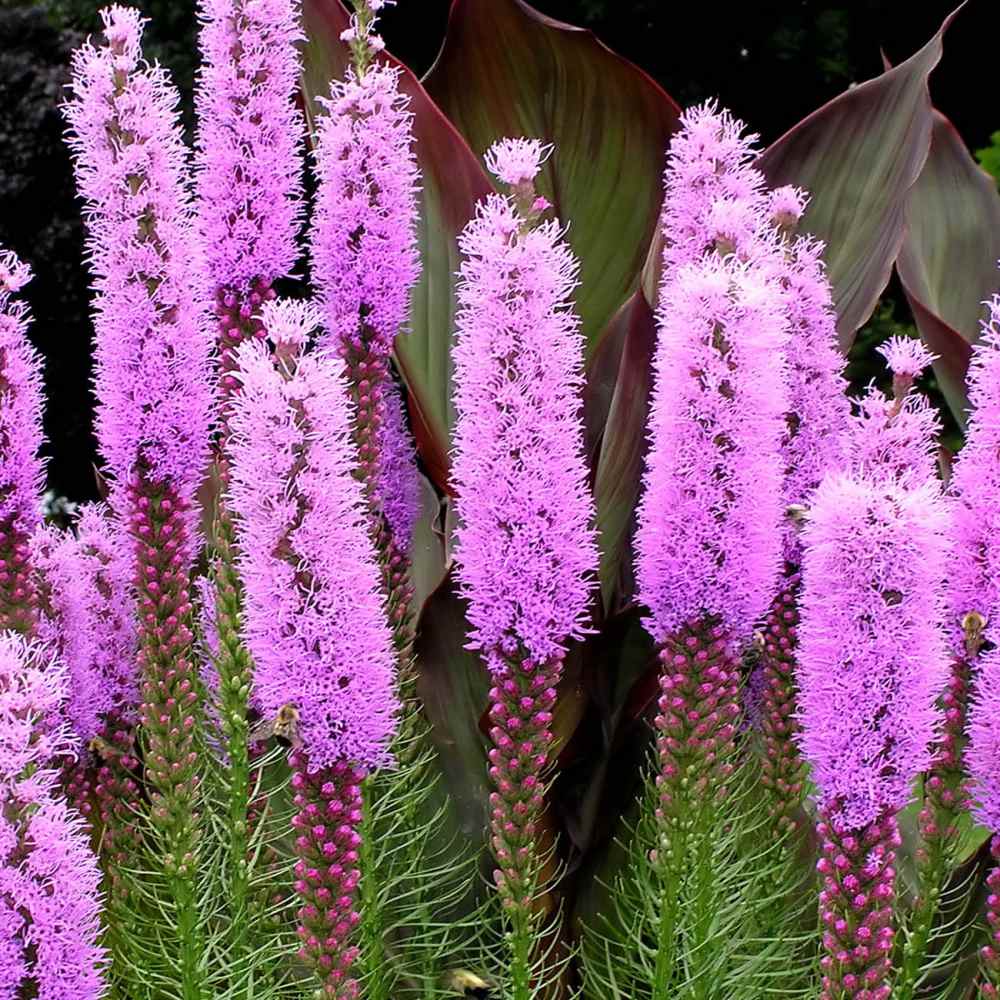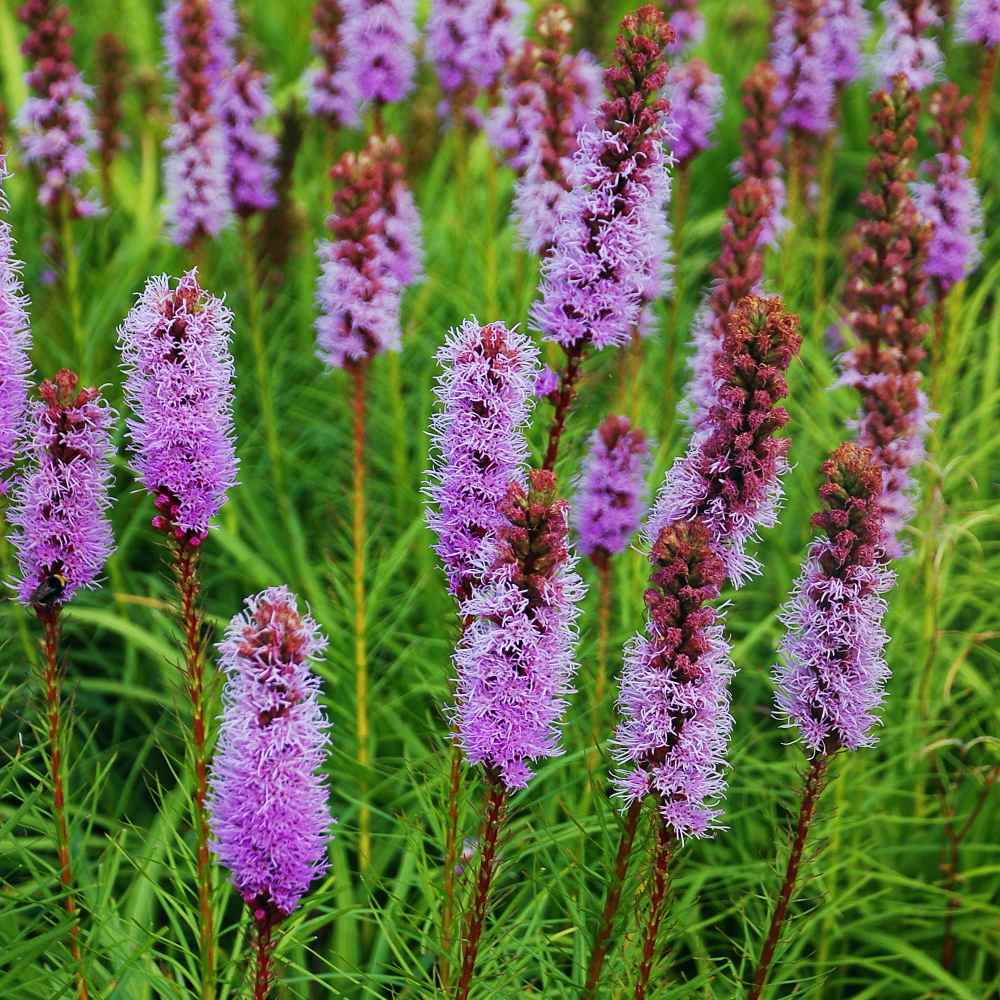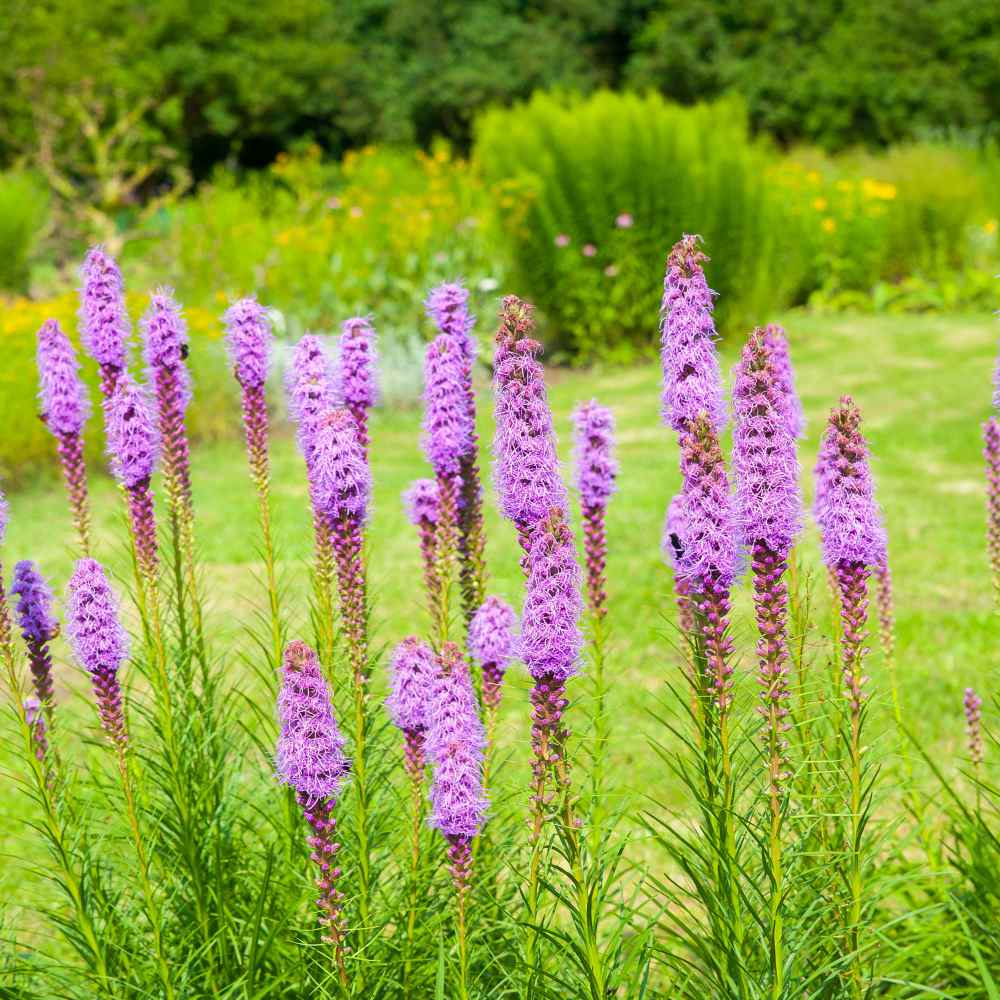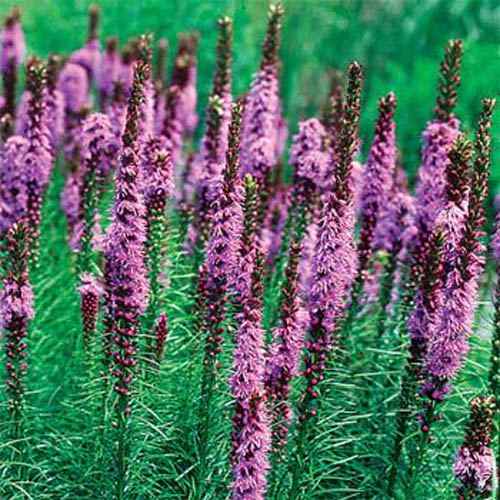 Gayfeather (Liatris Spicata) - Grows easily and reliably from Gayfeather seeds, Liatris or commonly called Gayfeather, has dense violet-lavender to rosy purple flower heads, which provide striking vertical form in the perennial wild flower garden. They perform well in average well-drained soils and full sun, yet they also tolerates poor soils and drought. Unbranched stalks bear dense spikes of lavender to purple flowers in July and August on strong stems. The nectar-rich flowers are a favorite with butterflies and hummingbirds. Songbirds love the wildflower seed. Liatris Spicata is also known by the common name of Blazing Star.
Gayfeather plants are great in perennial borders, cutting gardens, native plant gardens, butterfly gardens, naturalized areas, prairies or meadows. Interestingly, it flowers from the top down! Prune back any remaining stems from the previous year in early spring. During the growing season you may also apply a light application of organic low nitrogen fertilizer on top of the soil. During times of drought, make sure you water Liatris Blazing Star weekly until the soil is completely moist.
To sow Gayfeather seeds, start indoors using trays and sterile potting mix. Gently press seeds into the surface of the soil, and lightly cover the wild flower seeds. Keep the flower seeds moist until germination and transplant outdoors after danger of frost has passed. To sow Gayfeather wildflower seeds outdoors after frost season has passed, prepare soil and spread flower seeds. Rake seeds into soil and cover no more than 1/16 of an inch with loose, fine soil. Keep wildflower seeds moist until germination.