Season: Perennial
USDA Zones: 3 - 9
Height: 18 - 36 inches
Bloom Season: Spring and summer
Bloom Color: Blue violet
Environment: Full sun to partial shade
Soil Type: Clay, loam, sandy, pH 6.6 - 7.5
Foliage Color: Green-blue
Temperature: 65F
Average Germ Time: 14 - 21 days
Light Required: Yes
Depth: 1/8 - 1/4 inch
Sowing Rate: 1 ounce per 500 square feet
Moisture: Keep seeds moist until germination
Plant Spacing: 8 - 18 inches
Care & Maintenance: Ohio Spiderwort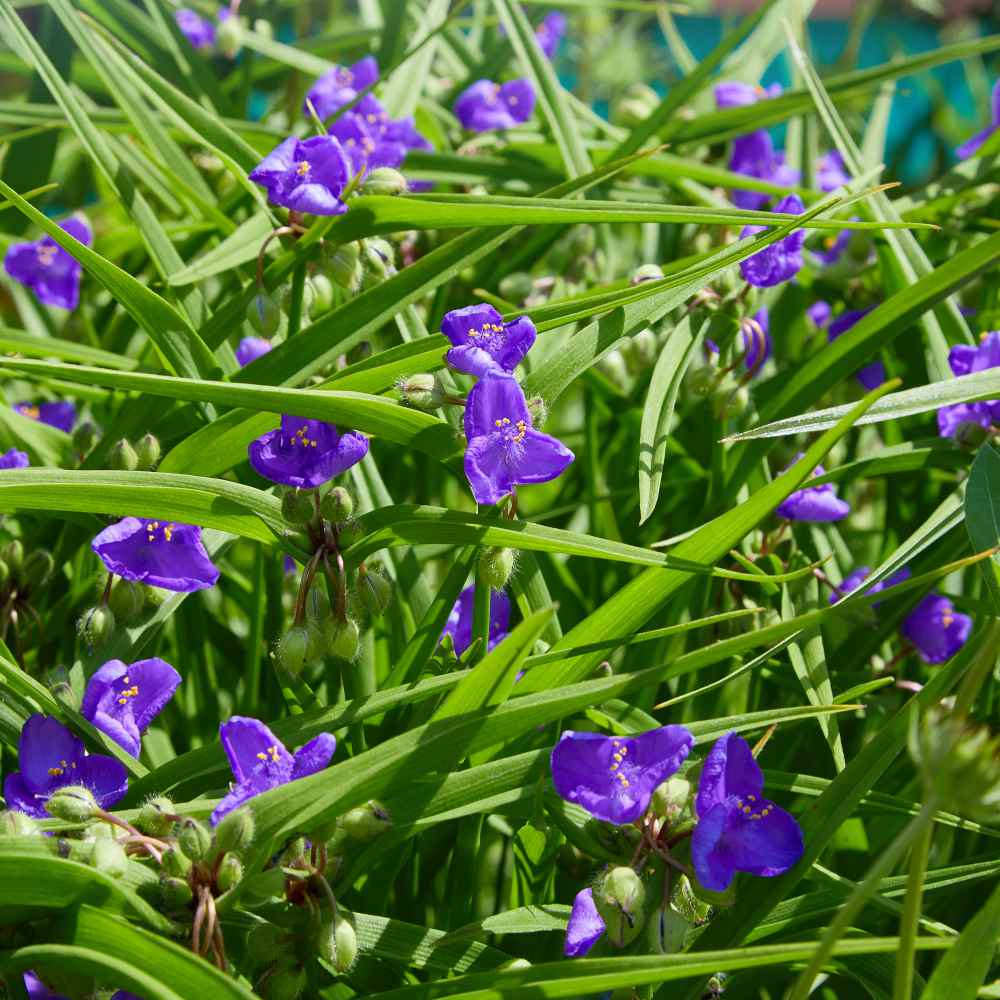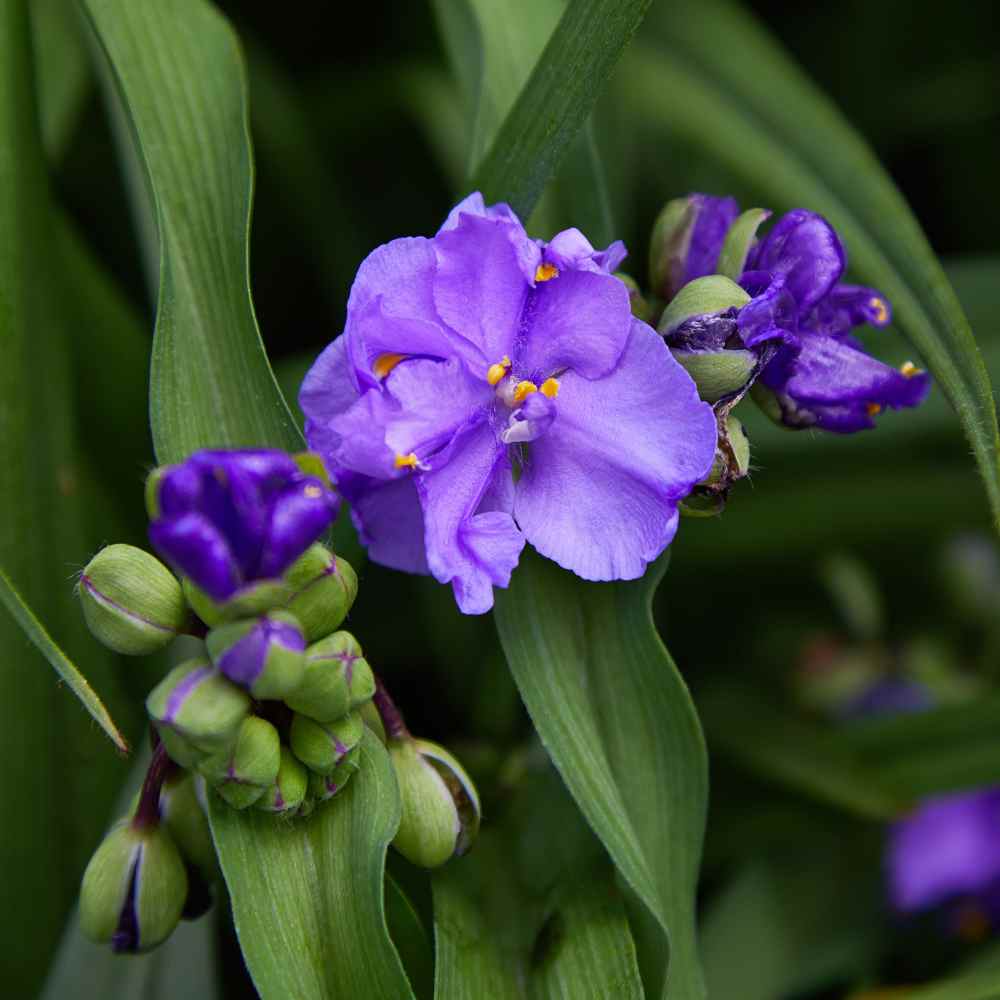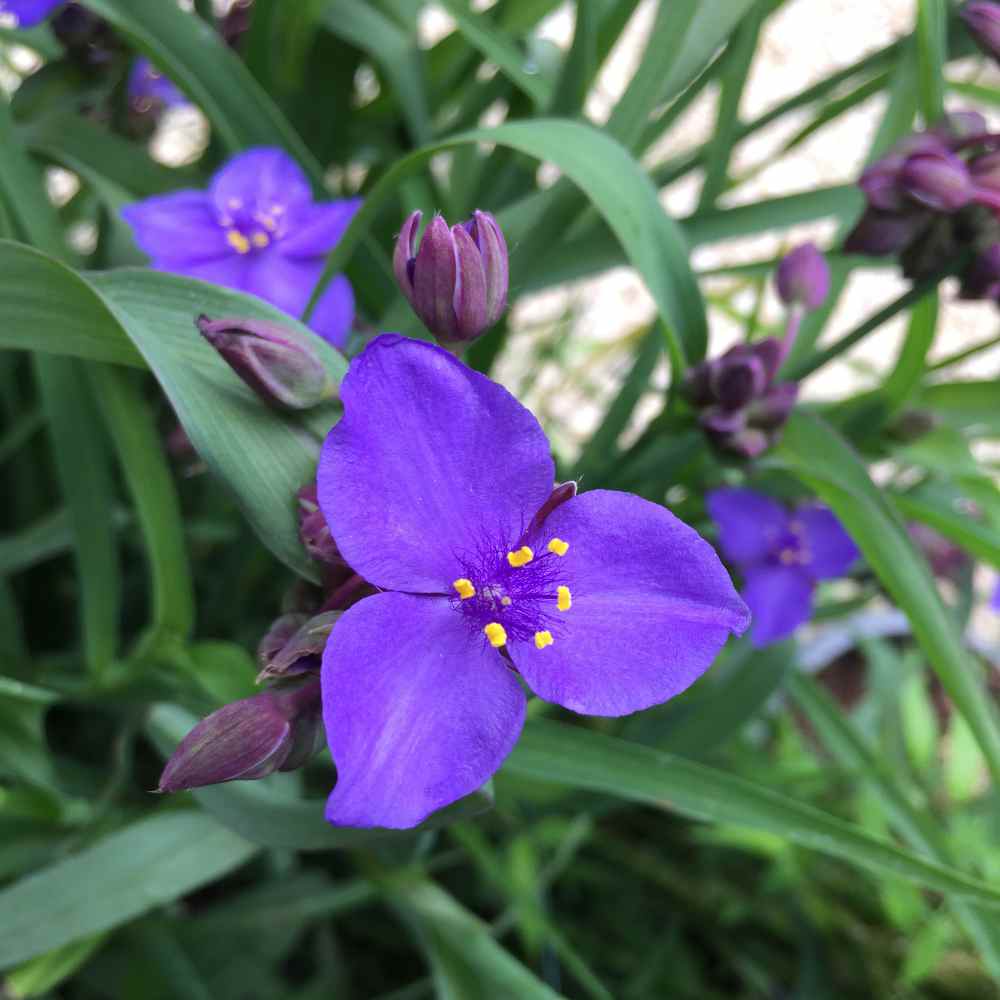 Ohio Spiderwort (Tradescantia Ohiensis) - A versatile perennial grown from Ohio Spiderwort seeds is one of the few flowers that you can plant in full sun to partial shade depending on what features you like the best. The Ohio Spiderwort plant grows best in light to moderate shade for dark green foliage or in full sun for more flowers. Tradescantia Ohiensis Spiderwort is a smooth erect perennial with flowers in clusters atop a stem. The blooms are 3 petaled, blue or violet with 6 yellow tipped stamens.
Tradescantia Spiderwort plant is a native wild flower occurring naturally in open woods, prairies, and meadows east of the Rocky Mountains. Ohio Spiderwort is not common in the western United States; however, it can be successfully established from flower seeds. Once established, it is an aggressive spreader and self-sows for additional blooms each year. The flowers open up during the morning and close by the afternoon in sunny weather.
A recommended method of sowing Ohio Spiderwort seeds is to sow the flower seed in the late fall after several frosts have occurred. The flower seed will lie dormant on the ground until spring temperatures warm. If Tradescantia Ohiensis seeds are started indoors for transplanting outside into beds, the flower seed needs to have a cold treatment, in the refrigerator for 3 months. Deadhead the Tradescantia Spiderwort plant encourage more blooms. Ohio Spiderwort has no floral scent.
Approximately 8,000 seeds per ounce.