Groundcover Specifications
Season: Annual
USDA Zones: 4 - 11
Height: 6 - 8 inches
Width: 10 - 12 inches
Bloom Season: Late spring to early fall
Bloom Color: Yellow
Growth Rate: Fast
Environment: Full sun
Foot Traffic: Light
Temperature: 60 - 65F
Average Germ Time: 7 - 14 days
Light Required: Yes
Depth: Surface sow seed
Soil Type: Well drained, sandy soil with a pH of 6.8 or higher
Sowing Rate: 3 - 5 seeds per cell or approximately 5000 seeds covers 100 square feet
Moisture: Keep seeds moist until germination
Plant Spacing: 8 inches
Note: For detailed directions for indoor and outdoor planting, please Click Here
Care & Maintenance: Dahlberg Daisy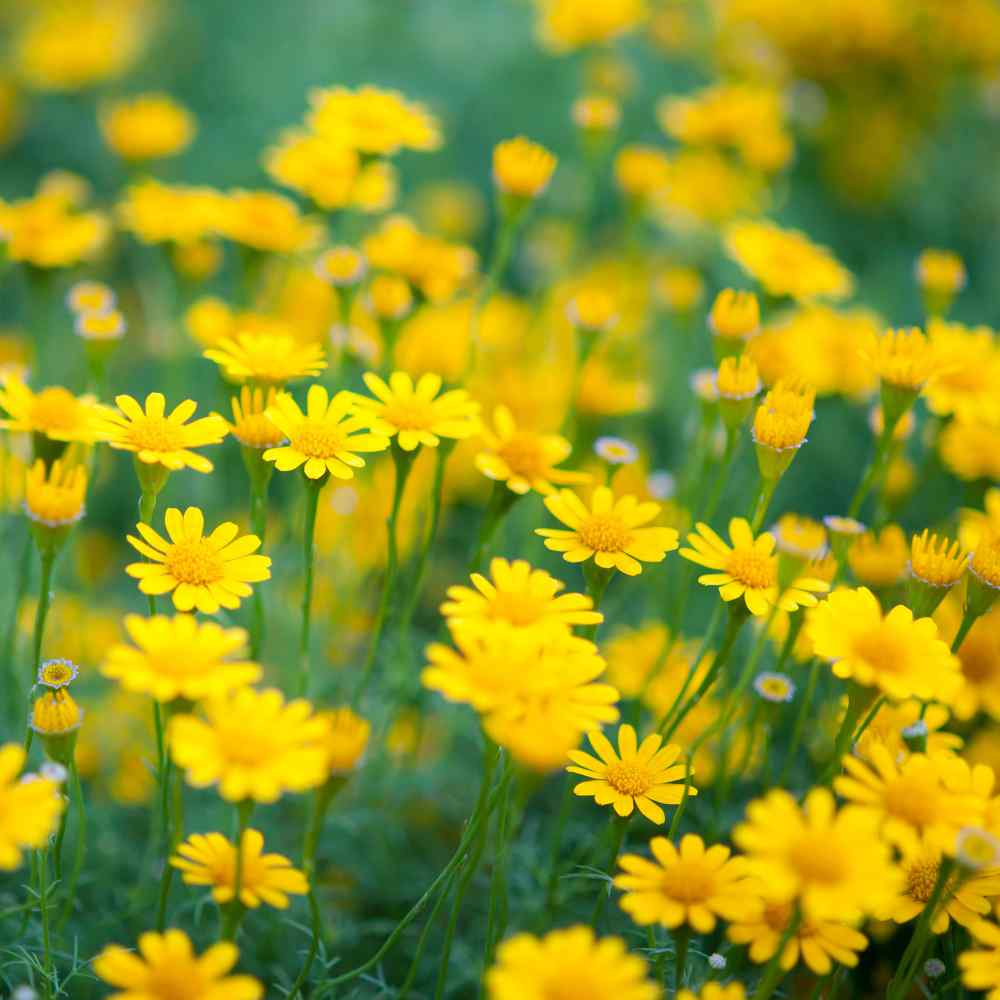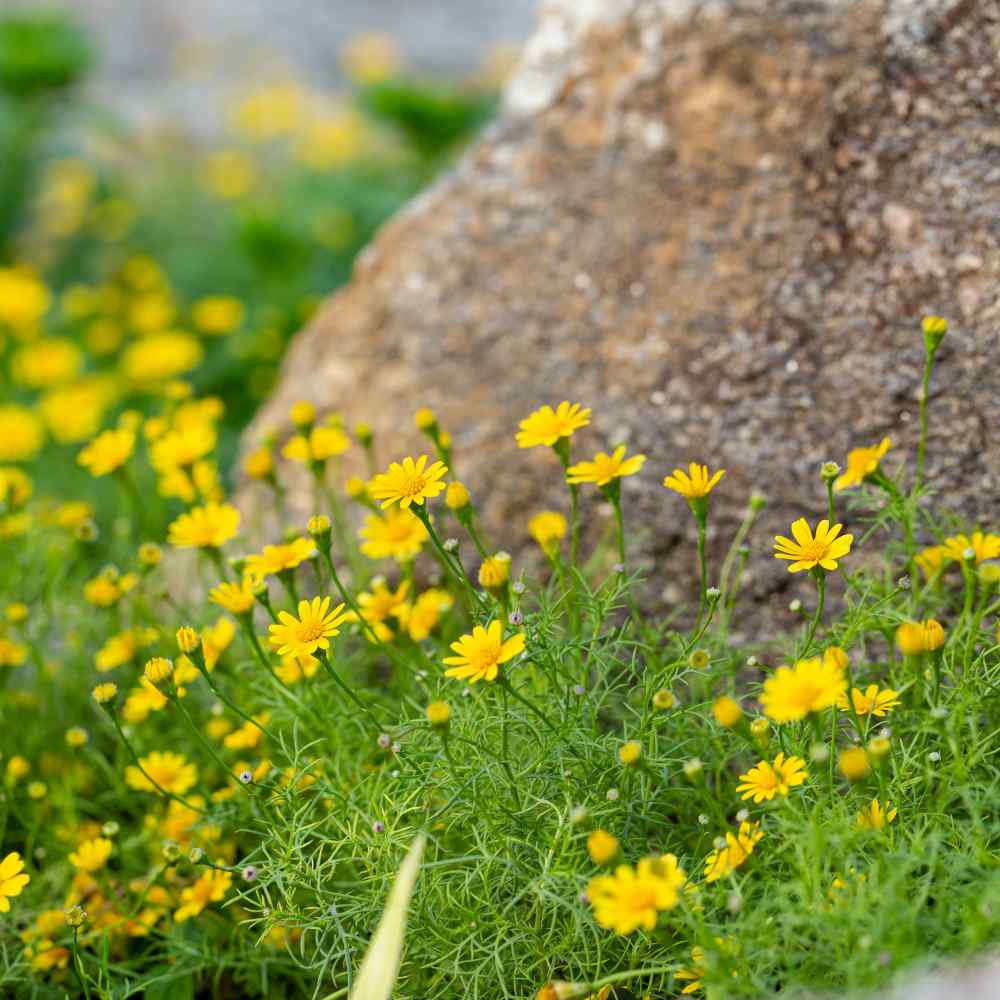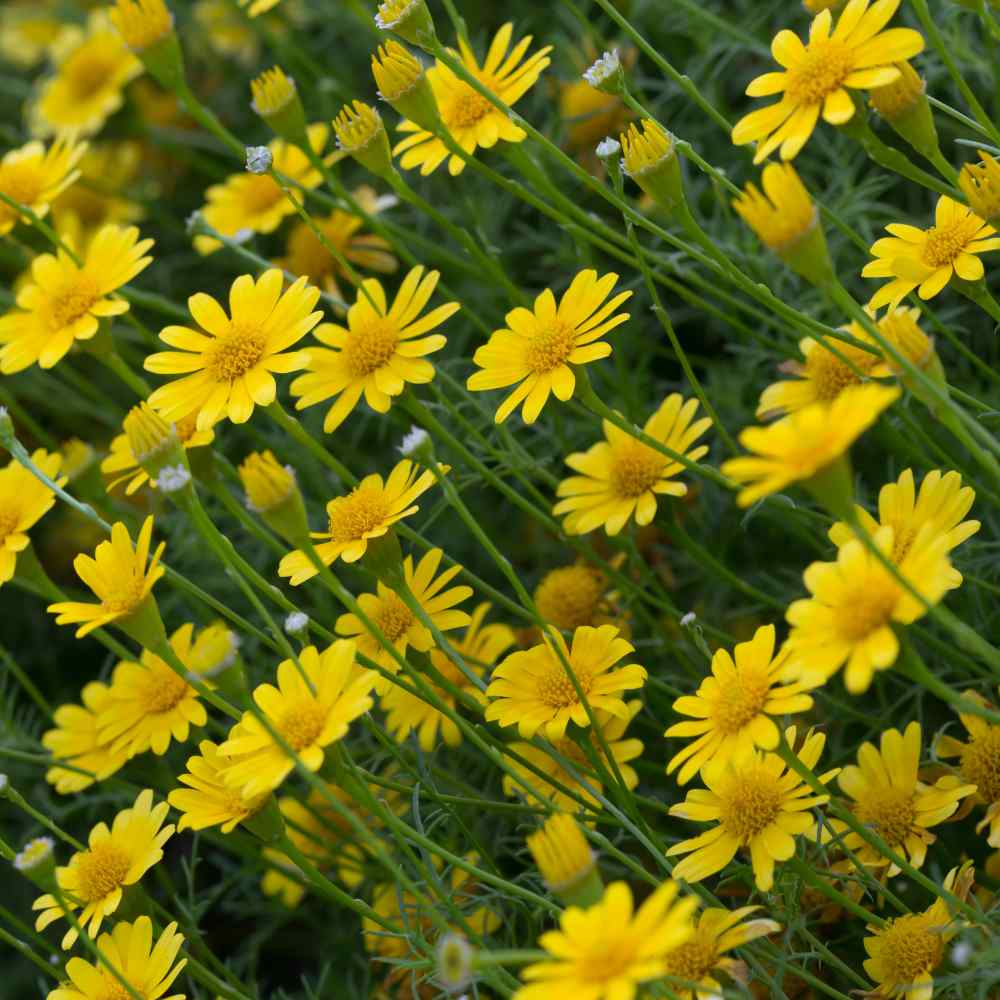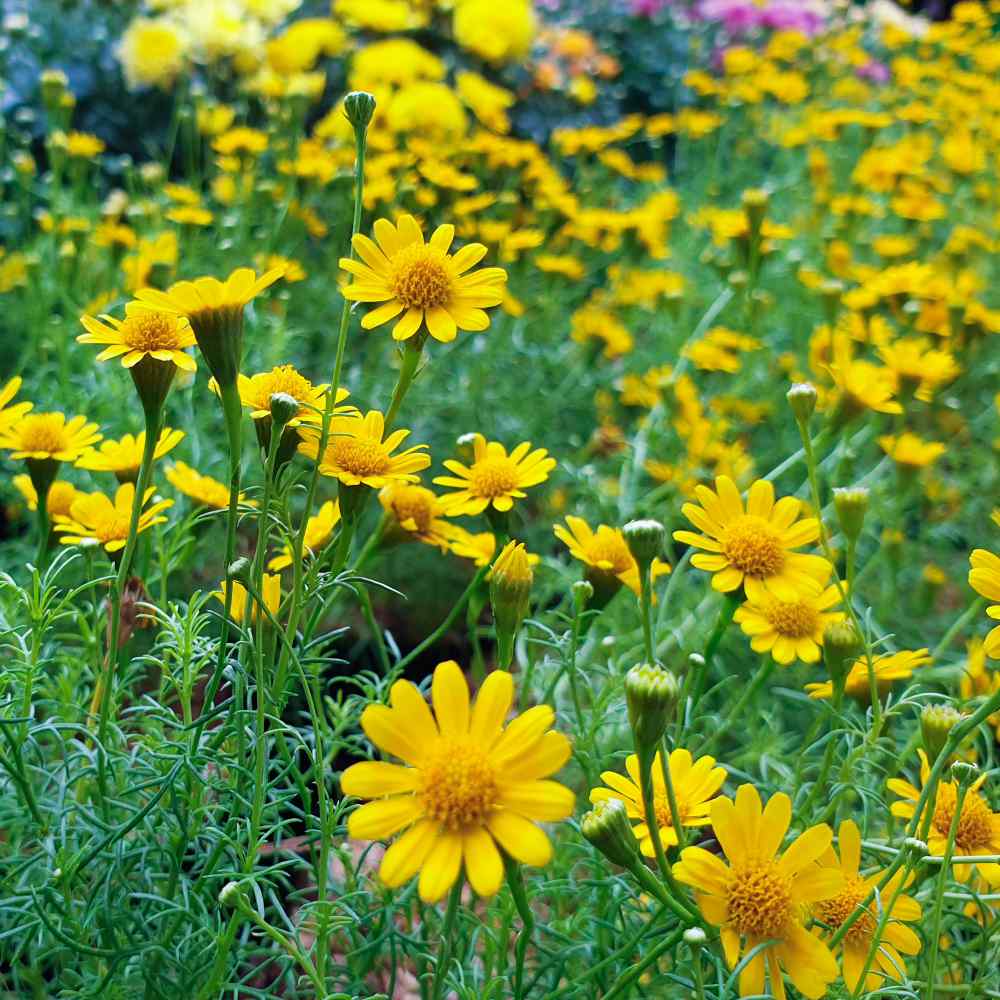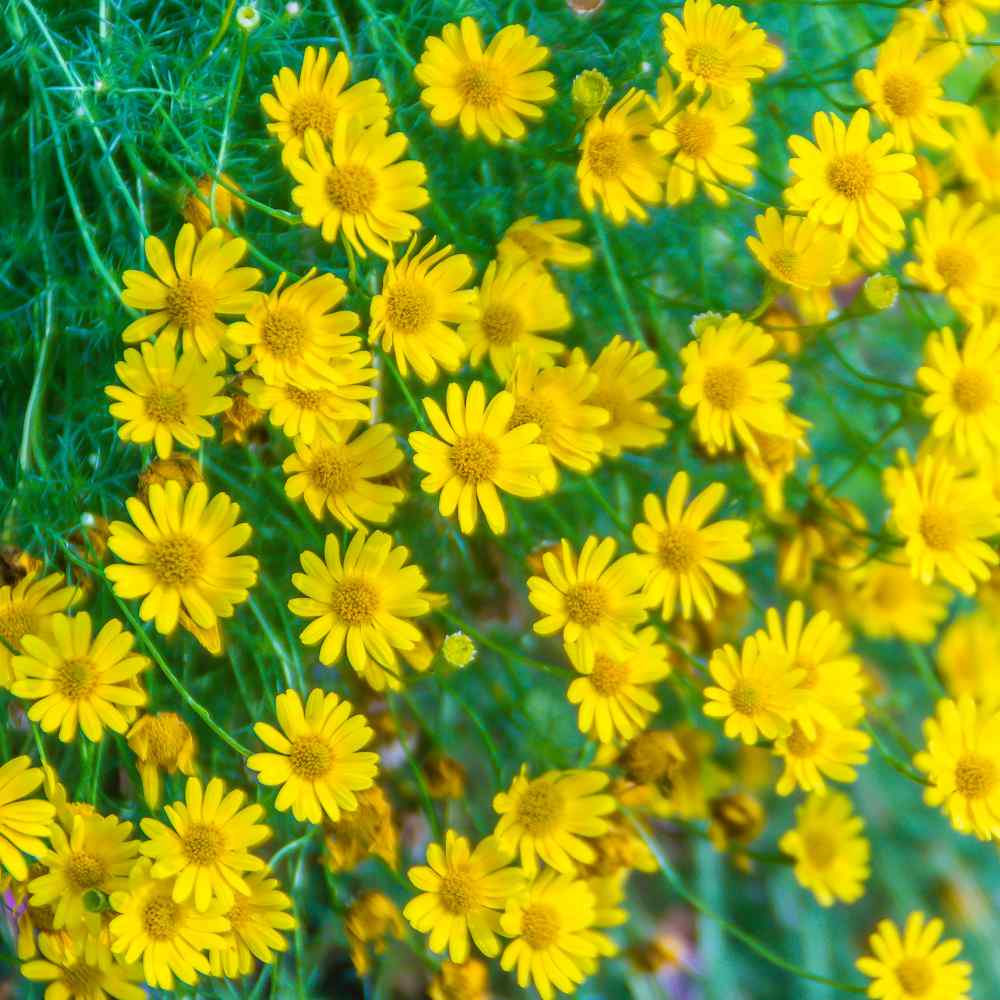 Dahlberg Daisy (Thymophylla Tenuiloba Gold Carpet) - Start Dahlberg Daisy seeds for a wonderfully colorful summer ground cover plant. Thymophylla Tenuiloba Dahlberg Daisy is a bushy, multi-branching little annual with deeply divided, threadlike leaves. Also known as Golden Fleece, this annual has a profusion of flower heads that measure about 1/2 inch across with bright golden yellow rays and yellow centers. It has a trailing habit, getting 6 - 8 inches high and spreading a little wider. The leaves have a pungent, lemony odor when crushed or bruised.
Dahlberg Daisy Golden Fleece is normally treated as an annual, but sometimes survives for a second or third season in frost free areas. Start the Dahlberg Daisy seeds indoors 8 - 10 weeks before the end of frost season. Sow the ground cover seeds on the soil surface and press them in. Keep the seeds moist until germination occurs. Transplant the Dahlbery Daisy plants outdoors once frost season is over.
Dahlberg Daisy Thymophylla is used as a spring and summer ground cover plant for masses of color. It is good where a low edging is needed, providing color for several months. Dahlberg Daisy Golden Fleece also makes an excellent showing in a porch planter or a hanging basket. It blooms for several months, but flowers best in late summer when temperatures begin to cool a bit. Dahlberg Daisies are quite tolerant of dry conditions and suffer during periods of high rainfall and humidity.