Calendula Seeds - Geisha Girl
Season: Annual
USDA Zones: 4 - 10
Height: 20 inches
Bloom Season: Spring through fall
Bloom Color: Orange
Environment: Full sun to partial shade
Soil Type: Moist, well-drained, pH 5.8 - 6.5
Deer Resistant: Yes
House Plant: No
Latin Name: Calendula Officinalis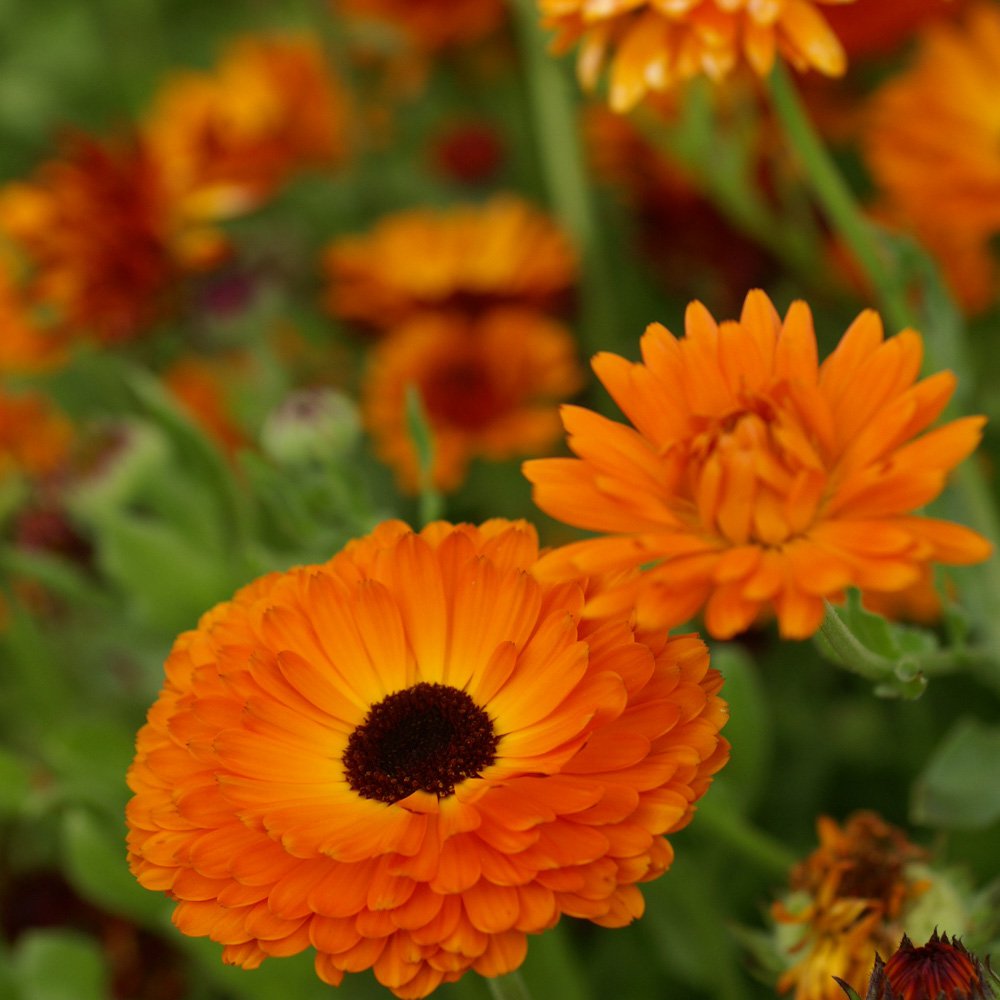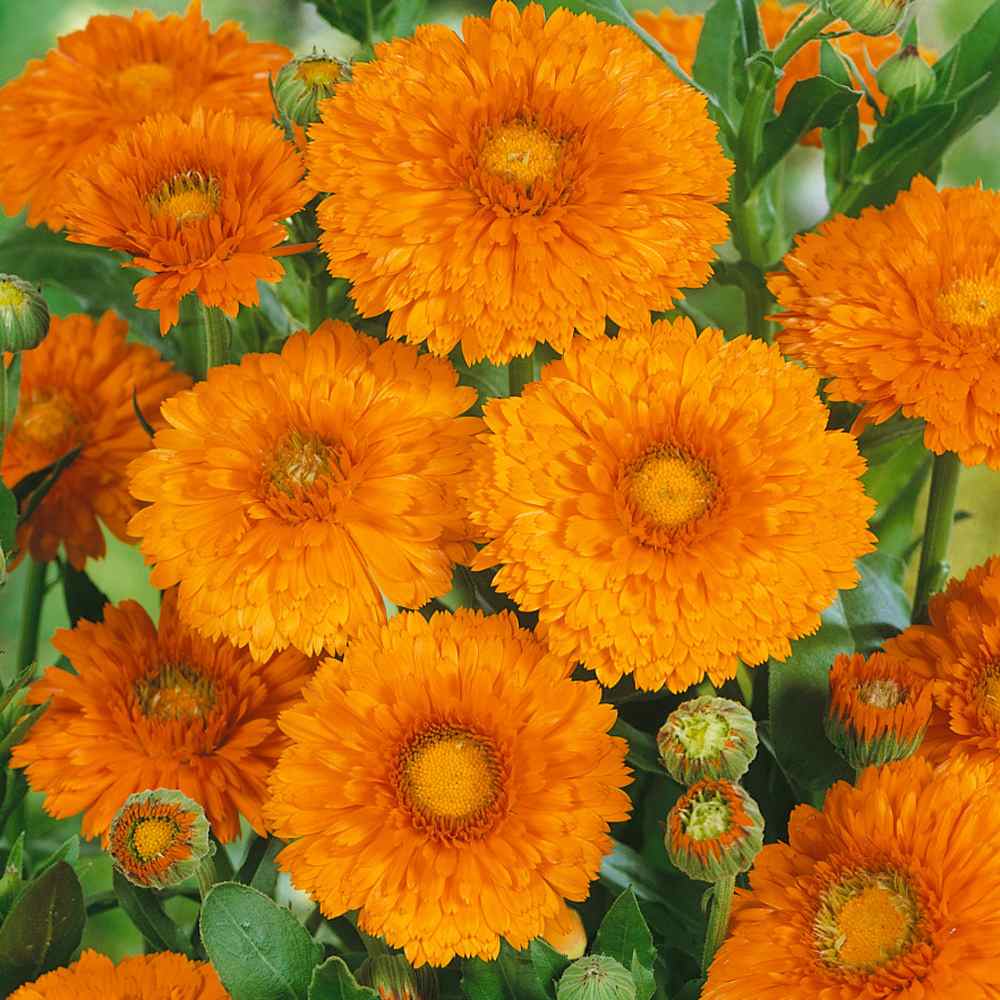 Calendula (Calendula Officinalis Geisha Girl) - Sow Pot Marigold seeds and forget! This flower seed is easy and rewarding to establish in any garden. Geisha Girl is notable for its striking double rich orange-red flowers. It has curved petals similar to some chrysanthemum. Geisha Girl has oval foliage that is light green. Pot Marigold is the common name for this herb.
Culinary uses
Cooking with calendula has been done down through the centuries, it has a tangy, peppery taste and is often used to spice up salads, soups, sauces, and preserves.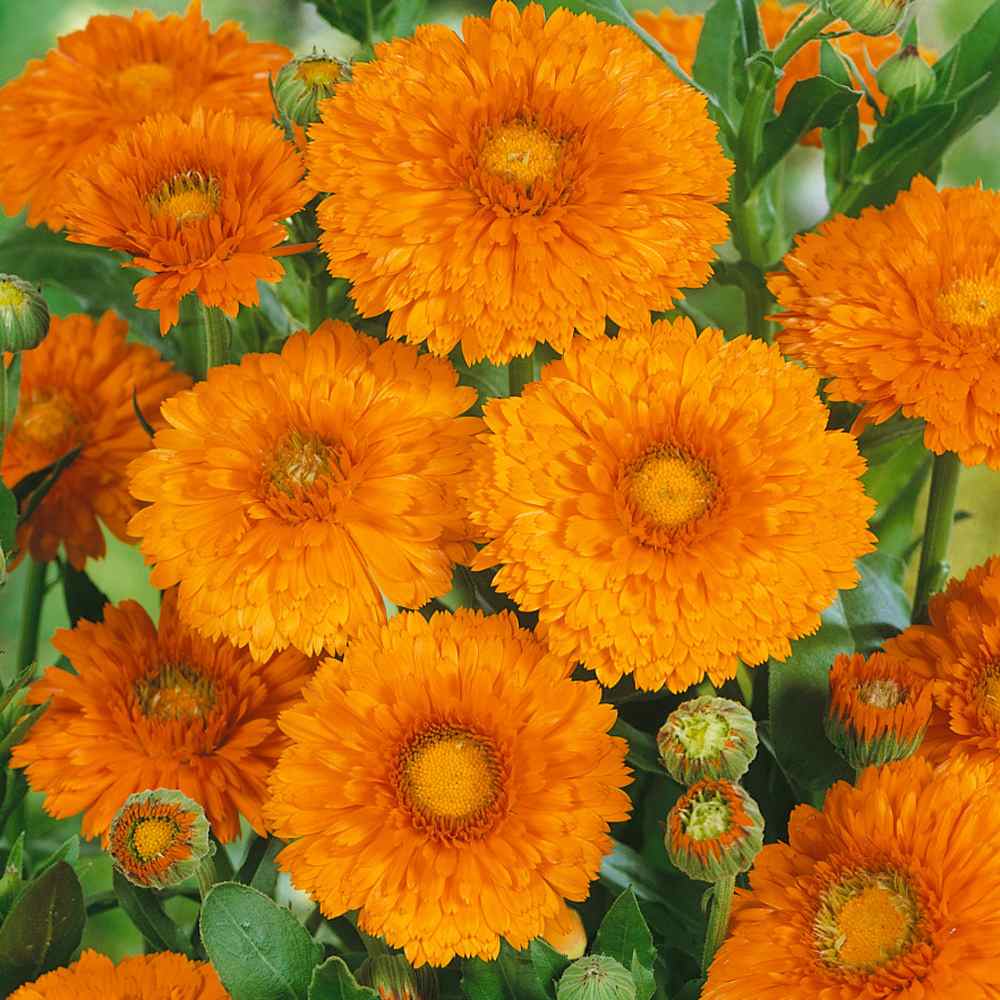 Calendula seed | geisha girl
How to grow
How To Grow Calendula From Seed: Pot Marigold seeds can be sown outdoors in prepared beds after last frost. Lightly cover the flower seed with peat moss and keep it moist until germination occurs.

Indoors, grow in loam-based potting compost (No. 2) in full light; water moderately. Transplant plants in Spring after danger of frost has passed. Calendula flowers self-sow freely, so deadhead if you do not want volunteer seedlings next season.
Sowing Rate: 3 - 4 seeds per plant
Average Germ Time: 7 - 14 days
Keep moist until germination
Attracts bees, butterflies and hummingbirds
Depth: Lightly cover with peat moss
Flower Specifications
Calendula flower seed produces a hardy plant. It is happy in most soil conditions, but is resistant to drought. It requires well-drained soil, preferring full sun to semi-shade. It is attractive to bees, butterflies and birds.
Height: 20 inches
USDA Zones: 4 - 10
Season: Annual
Deer Resistant: Yes
Drought Tolerant: Yes