Delphinium Seeds - White Dark Bee
Season: Perennial
USDA Zones: 3 - 8
Height: 36 inches
Bloom Season: Summer
Bloom Color: White
Environment: Full sun to partial shade
Soil Type: Rich, well-drained, pH 6.6 - 7.5
Deer Resistant: Yes
House Plant: No
Latin Name: Delphinium Elatum


Delphinium (Delphinium Elatum Magic Fountains White Dark Bee) - Unlike the Pure White Larkspur, this Delphinium also has white flower; however, it has striking dark bees. Magic Fountains White Dark Bee delphinium is an ideal plant for smaller gardens and containers, especially in windy areas where tall delphiniums will struggle or need staked. Plants grow appoximately 36 inches tall, do not require staking, and provide plenty of cut flowers.
Delphinium grow best in full sun; however, in hotter zones they may be planted in bright shade areas that still receive some direct sunlight during the day. They thrive in rich, deeply worked soil that drains well. Prefers cool, moist summer nights. Space plants approximately 24 inches apart for optimum performance. Grows well in zones 3 - 7, but in hotter zones you may need to treat as hardy annual. Delphinium care includes applying a balanced liquid fertilizer every month as the plants are heavy feeders.
To get a jump start on the growing season, sow Delphinium seeds indoors 4 - 6 weeks before last frost. Use sterile starter mix in trays and cover flower seeds 1/8 - 1/4 inches.
Delightful Garden Flower
The Cultorum series of delphinium is known for growing dense and tall! True to its name, this plant blooms all summer long.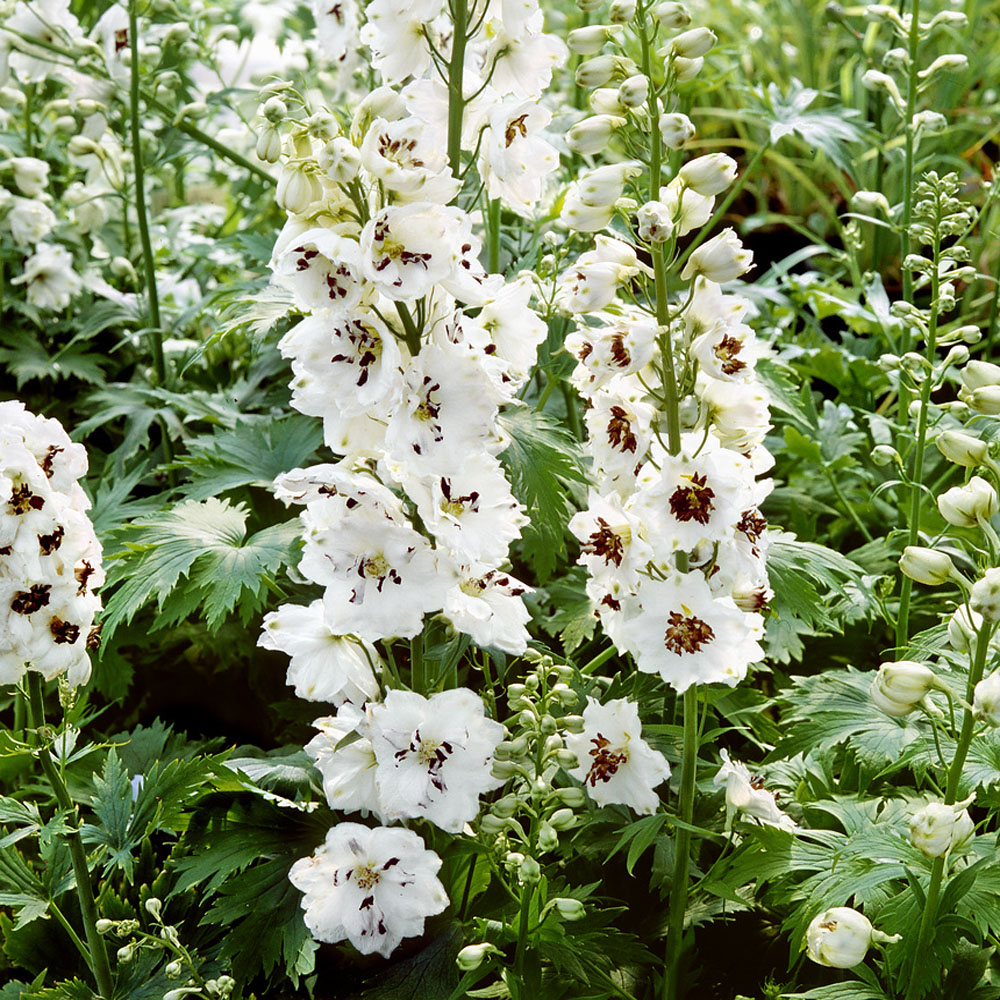 Unique Cut Flower
How to Grow
Sow these seeds indoors 4-6 weeks before the last expected frost. Plant at a depth of 1/4 inch, and make sure to keep seeds moist until germination. Seedlings can be transplanted outdoors after frost danger has passed. These seeds can also be sown directly outdoors anywhere from spring through fall, although they will bloom much later than if planted indoors. Plant after frost danger has passed. Delphinium plants are heavy feeders, so make sure to apply a balanced liquid fertilizer every month. Plants should be spaced approximately 30 inches apart for best performance.
Environment: full sun to partial shade
Soil: rich and well-drained w' pH 6.6-7.5
Sowing rate: 2-3 seeds per plant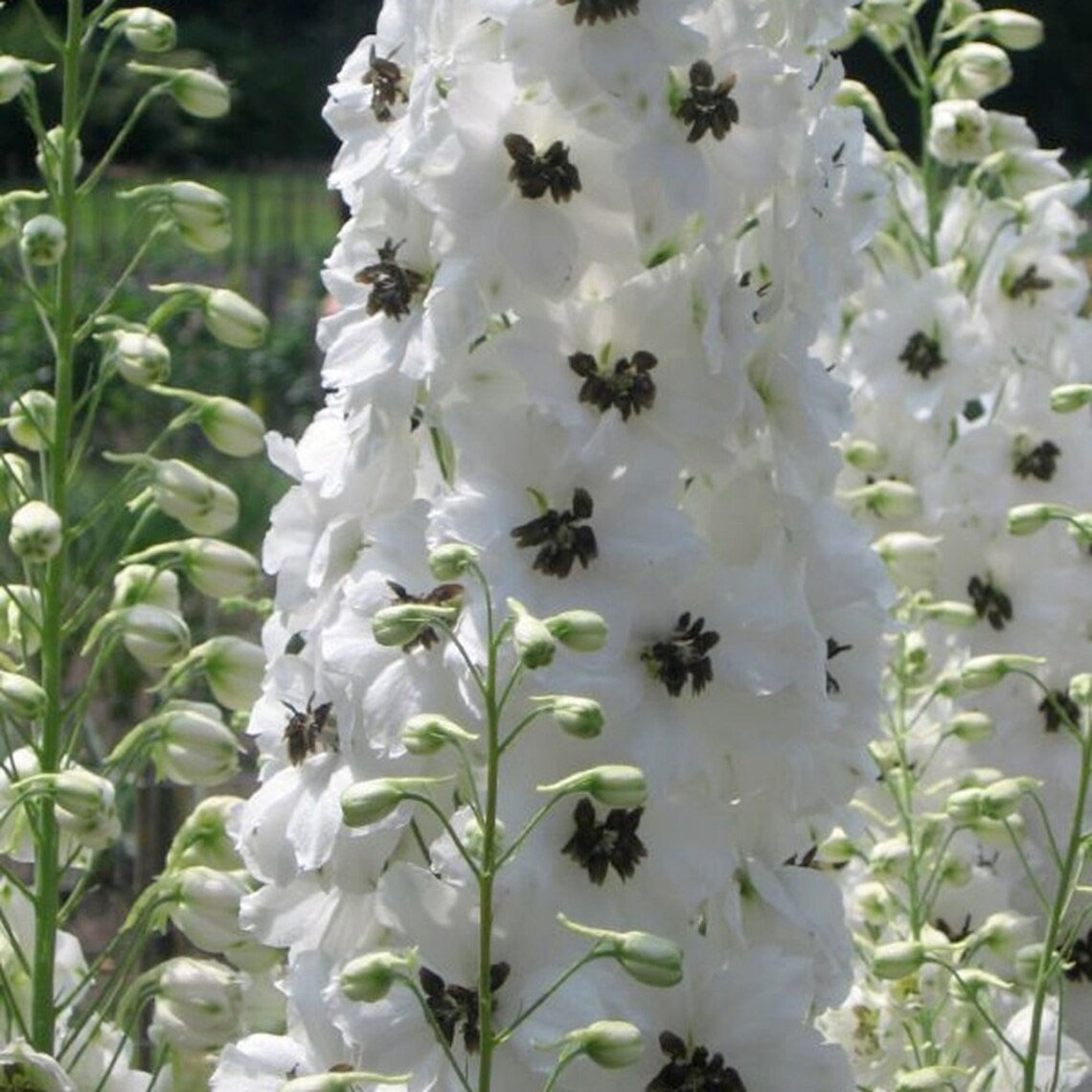 Plant Specifications
Delphinium is a perennial flowering plant that grows in USDA zones 3 through 8. They are known for serving well as unique cut flowers with their tall flower spikes, and they are great at attracting butterflies and hummingbirds.
Bloom color: white
Bloom season: summer
Plant height: 36 inches