Dianthus Seeds - Amurensis
Season: Perennial
USDA Zones: 3 - 7
Height: 12 inches
Bloom Season: Mid spring until frost
Bloom Color: Violet pink
Environment: Full sun
Soil Type: Well-drained soils, pH 6.2 - 7.2
Deer Resistant: Yes
House Plant: No
Latin Name: Dianthus Amurensis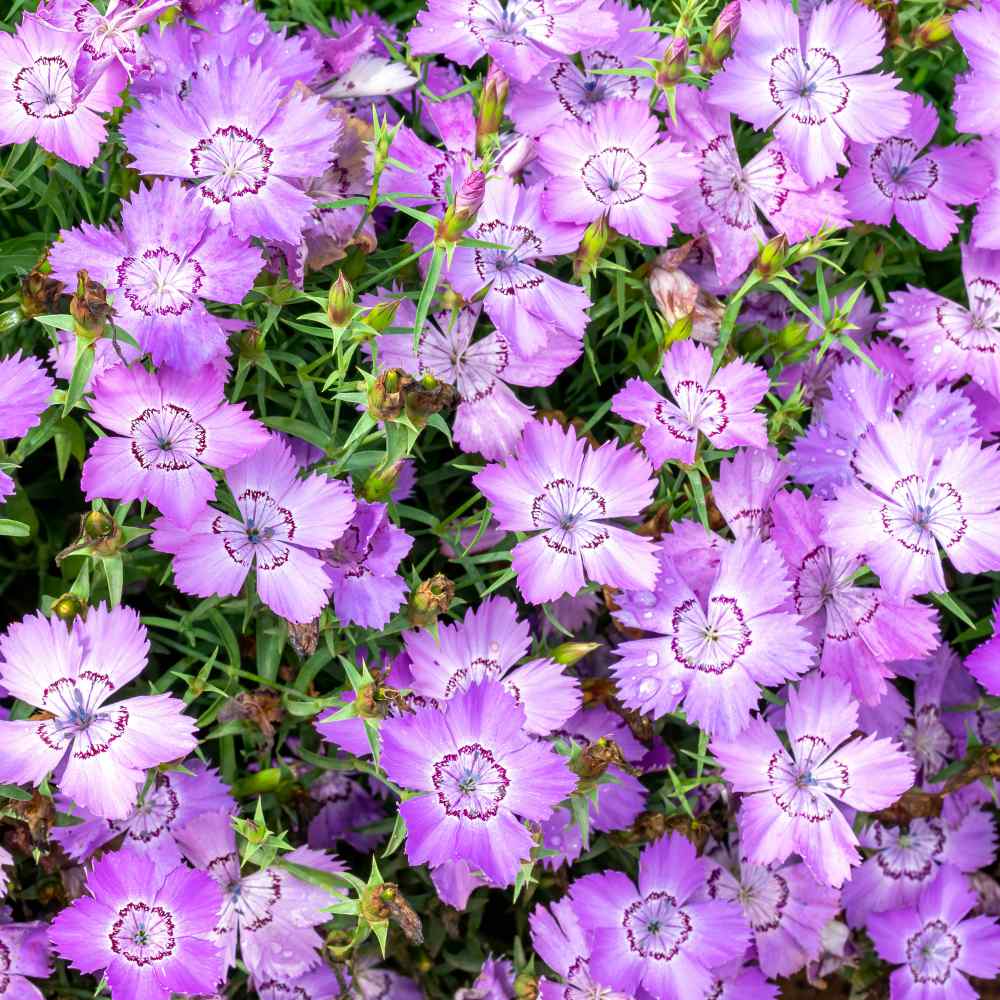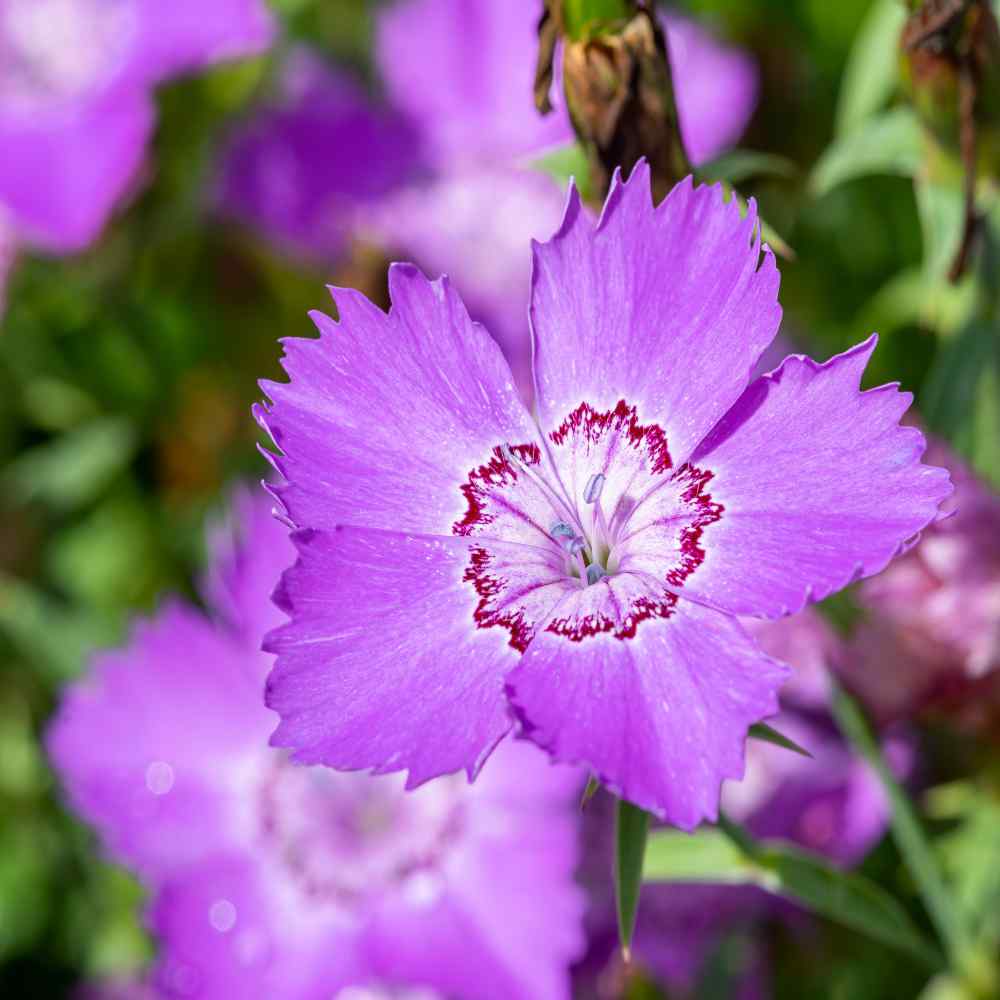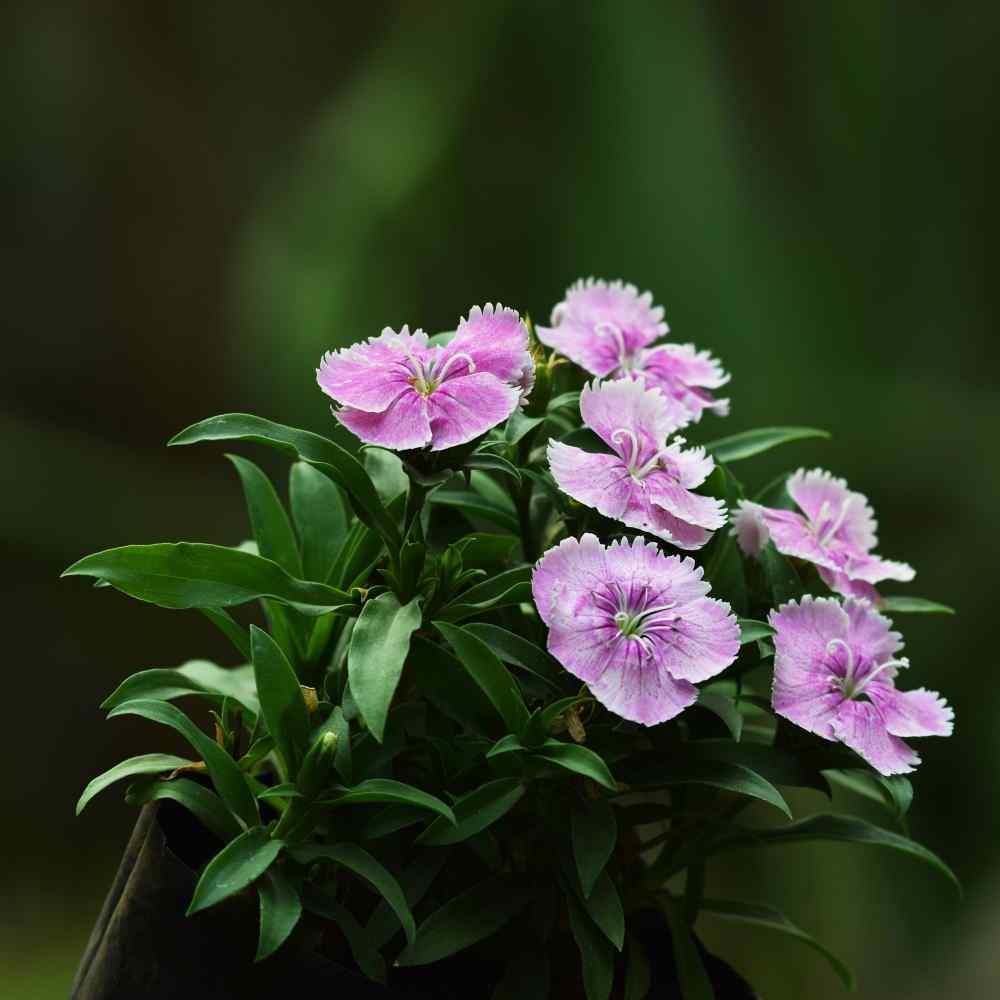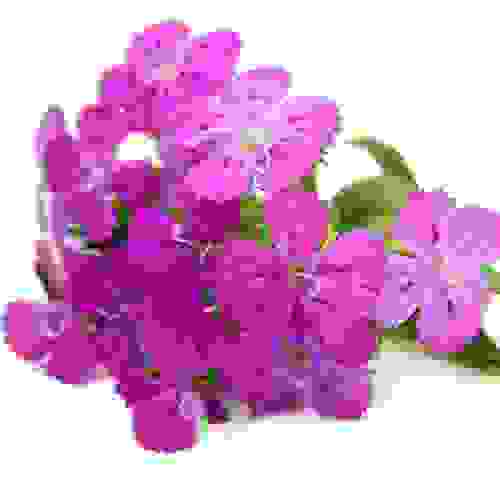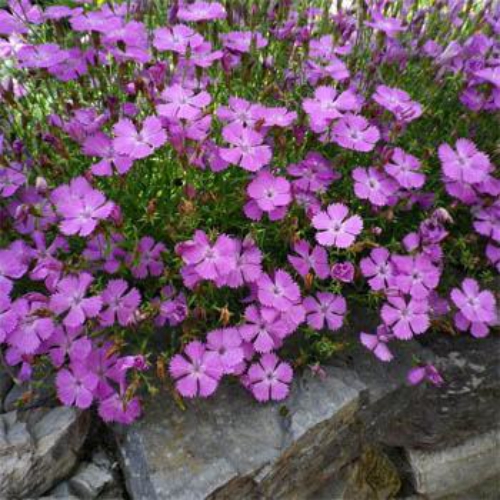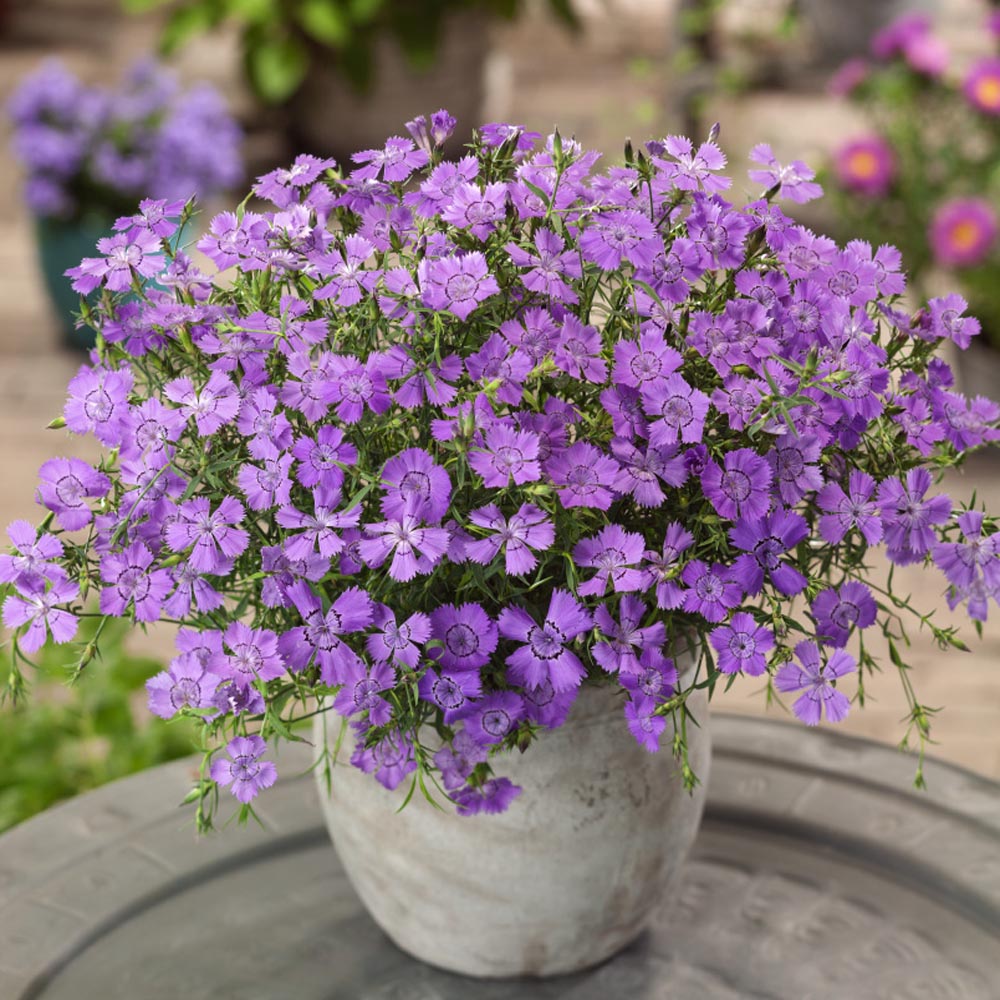 Amur River Pink (Dianthus Amurensis) - Commonly called Amur Pinks, this is a hardy perennial Dianthus that is easily grown from flower seeds. The Dianthus blooms will start in the middle of spring and flower until the first heavy frost of fall. Amur River Pink has deep green lance-shaped foliage that creates a lush mound with this unique pink-violet colored flowers.
Rock garden flower
Dianthus Amurensis does not require much water once it has been established from flower seeds, and it likes good drainage so it would be especially good in a rock garden or container.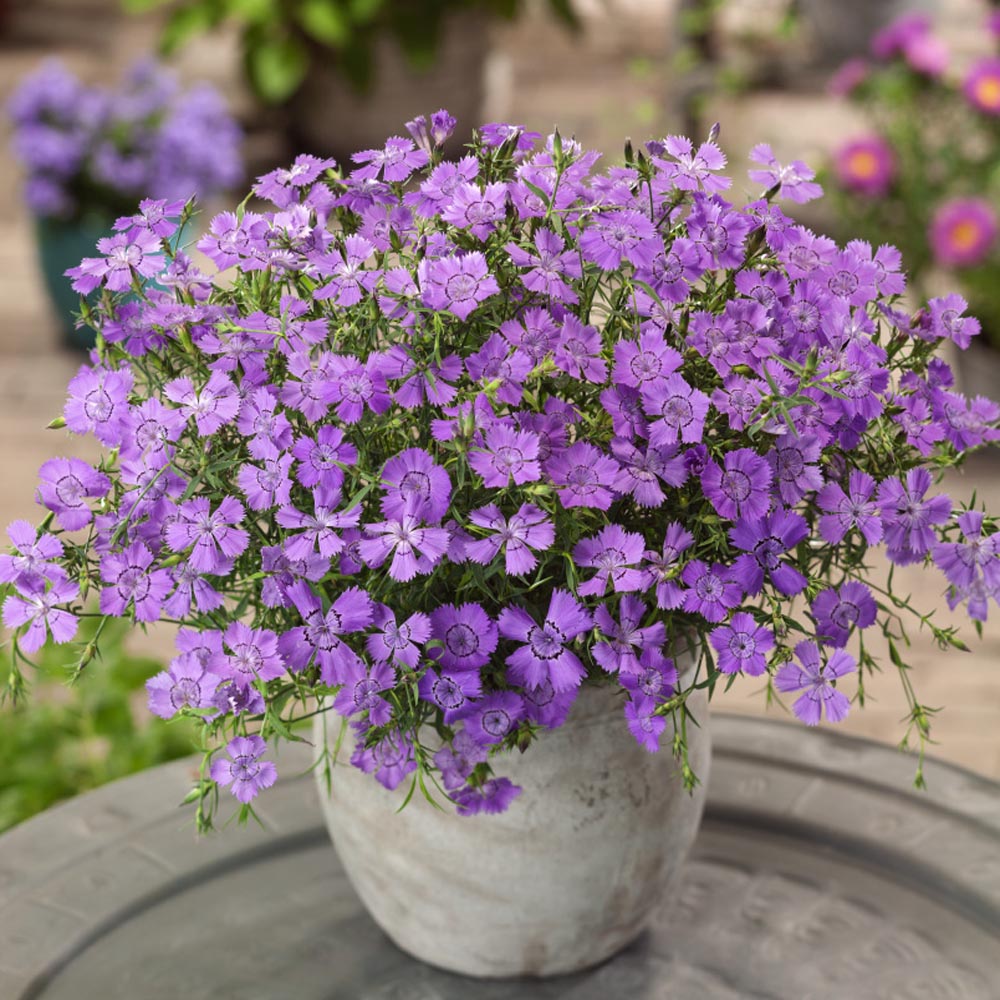 Dianthus seed | amurensis
How to grow
How To Grow Dianthus From Seed: Sow Dianthus flower seeds indoors 4 - 6 weeks before last frost. Use sterile starter mix, and sow the Dianthus seed on top, covering lightly with soil. Transplant seedlings outdoors after frost season has passed.

For directly sowing Dianthus flower seeds outdoors, wait until danger of frost is over, and directly sow Dianthus seed into prepared beds. Lightly cover 1/16 inch and keep seeds moist.
Sowing Rate: 7 - 8 seeds per plant
Average Germ Time: 14 - 21 days
Keep moist until germination
Attracts butterflies
Depth: Cover seeds thinly 1/16 inch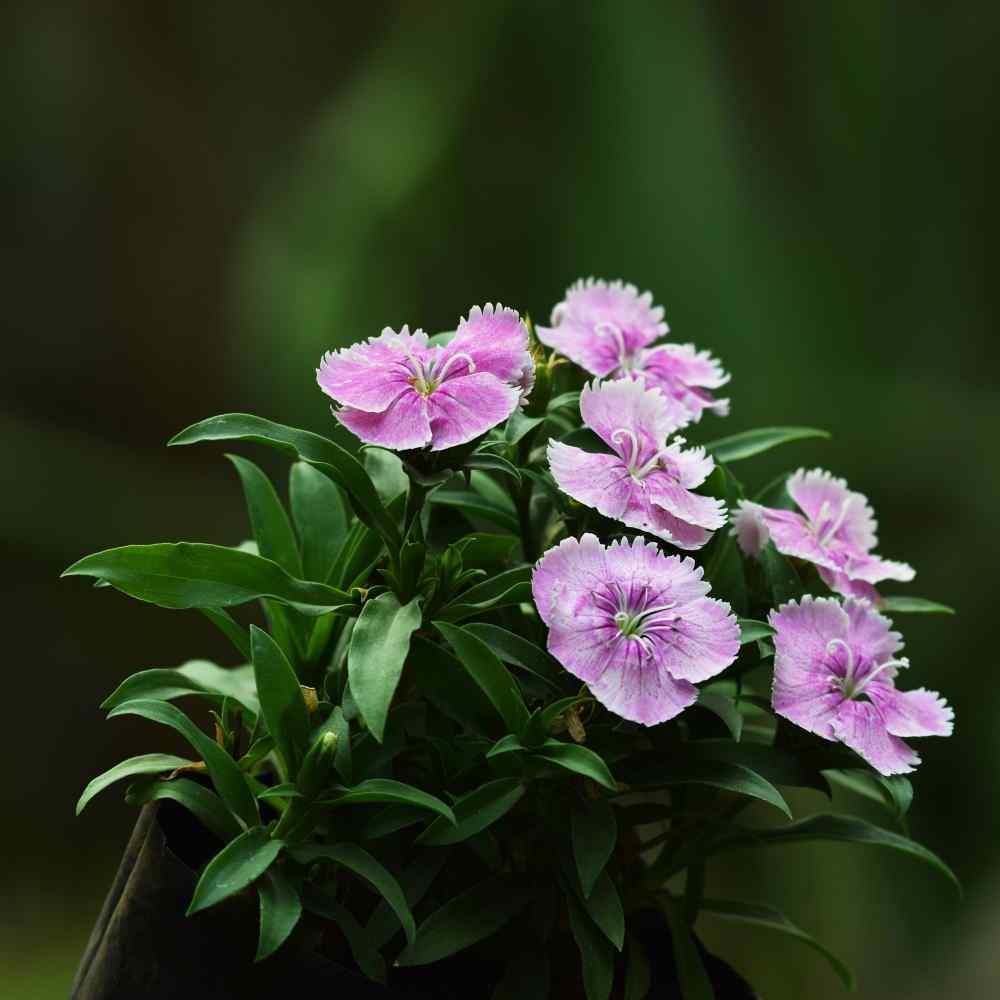 Flower Specifications
Amur Pinks love the heat and humidity of the south and are also happy with the cold of the north. Dianthus flowers are rich in nectar and very attractive to butterflies.
Height: 12 inches
USDA Zones: 3 - 7
Season: Perennial
Deer Resistant: Yes