Groundcover Specifications
Season: Biennial
USDA Zones: 5 - 9
Height: 18 - 24 inches
Bloom Season: Summer
Bloom Color: Purple-red w/ white ring
Environment: Full sun
Soil Type: Well-drained, pH 5.8 - 7.2
Deer Resistant: Yes
Latin Name: Dianthus Barbatus
Temperature: 68F
Average Germ Time: 7 - 14 days
Light Required: Yes
Depth: Seeds must be covered thinly
Sowing Rate: 2 - 3 seeds per plant
Moisture: Keep seeds moist until germination
Plant Spacing: 12 - 18 inches
Care & Maintenance: Dianthus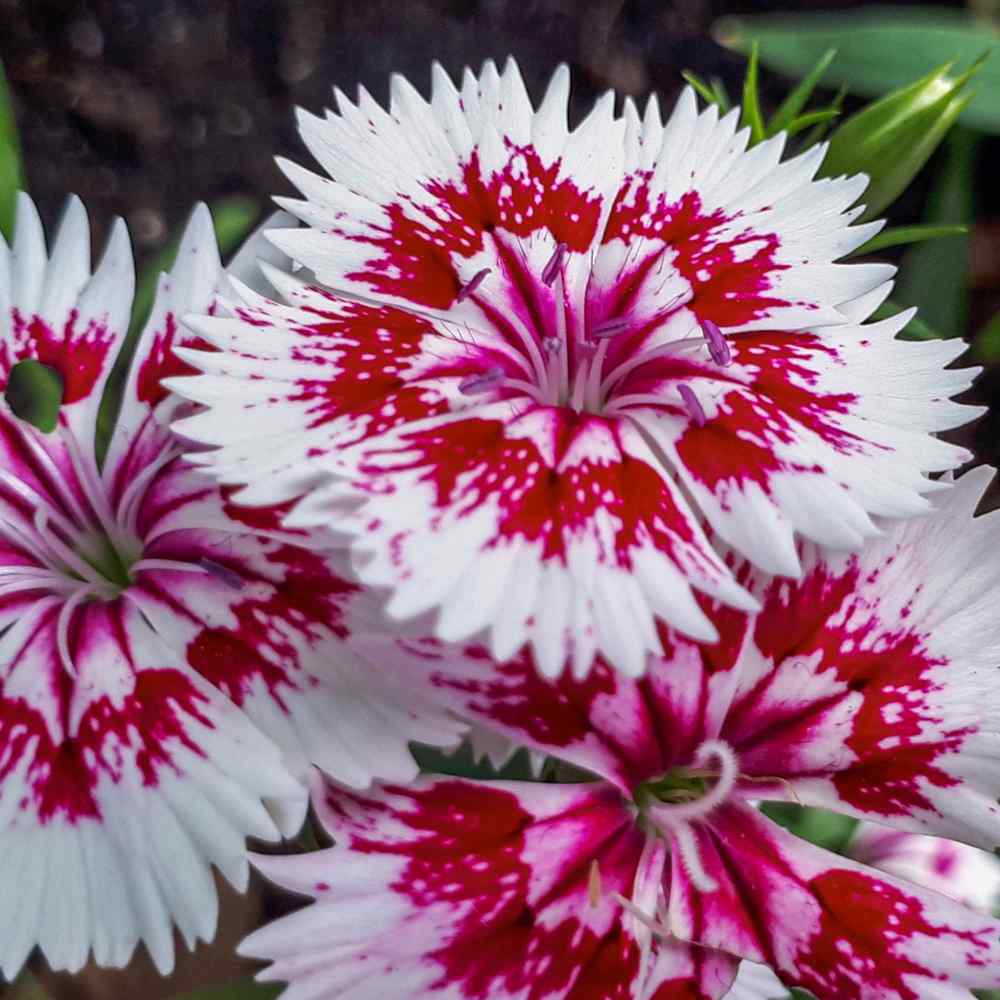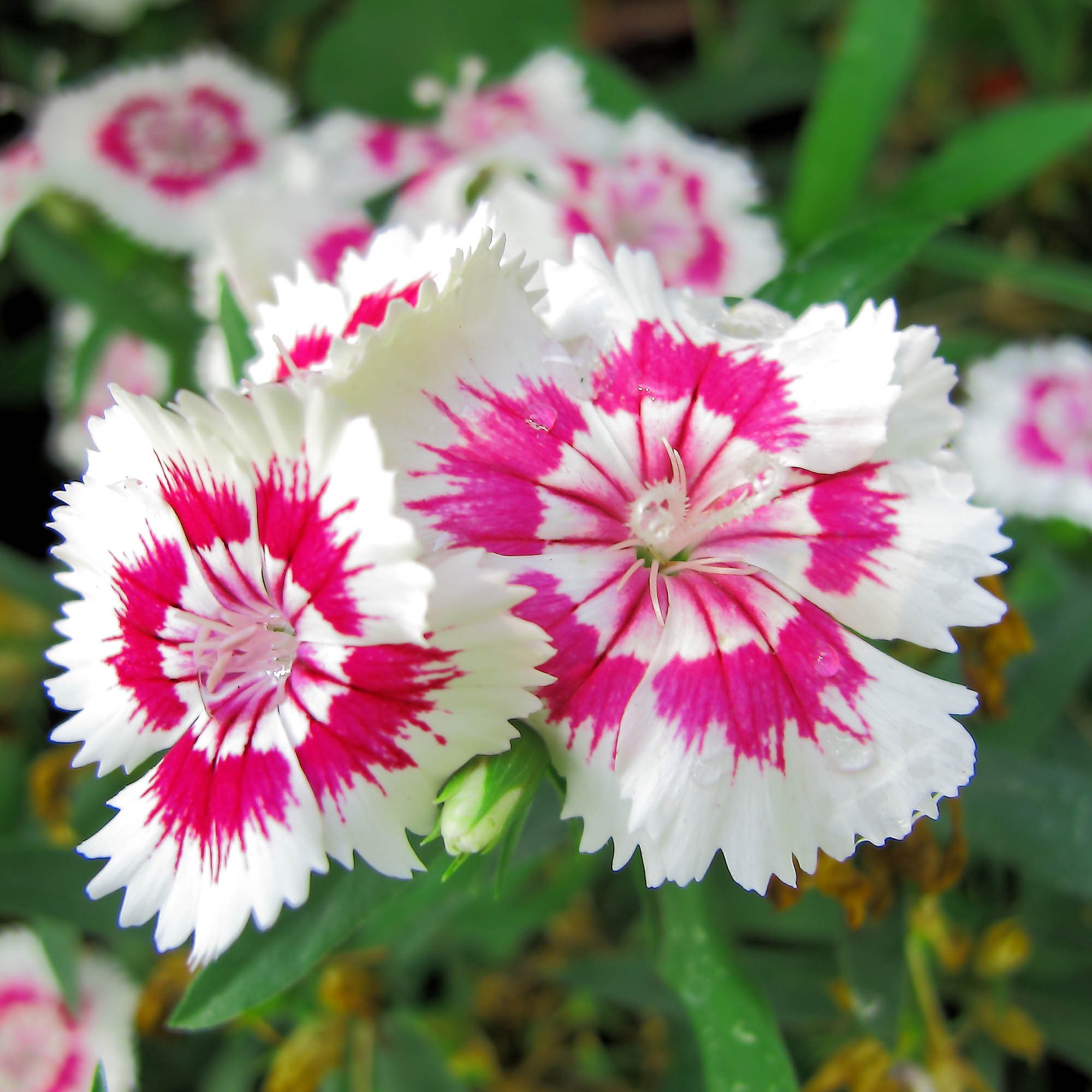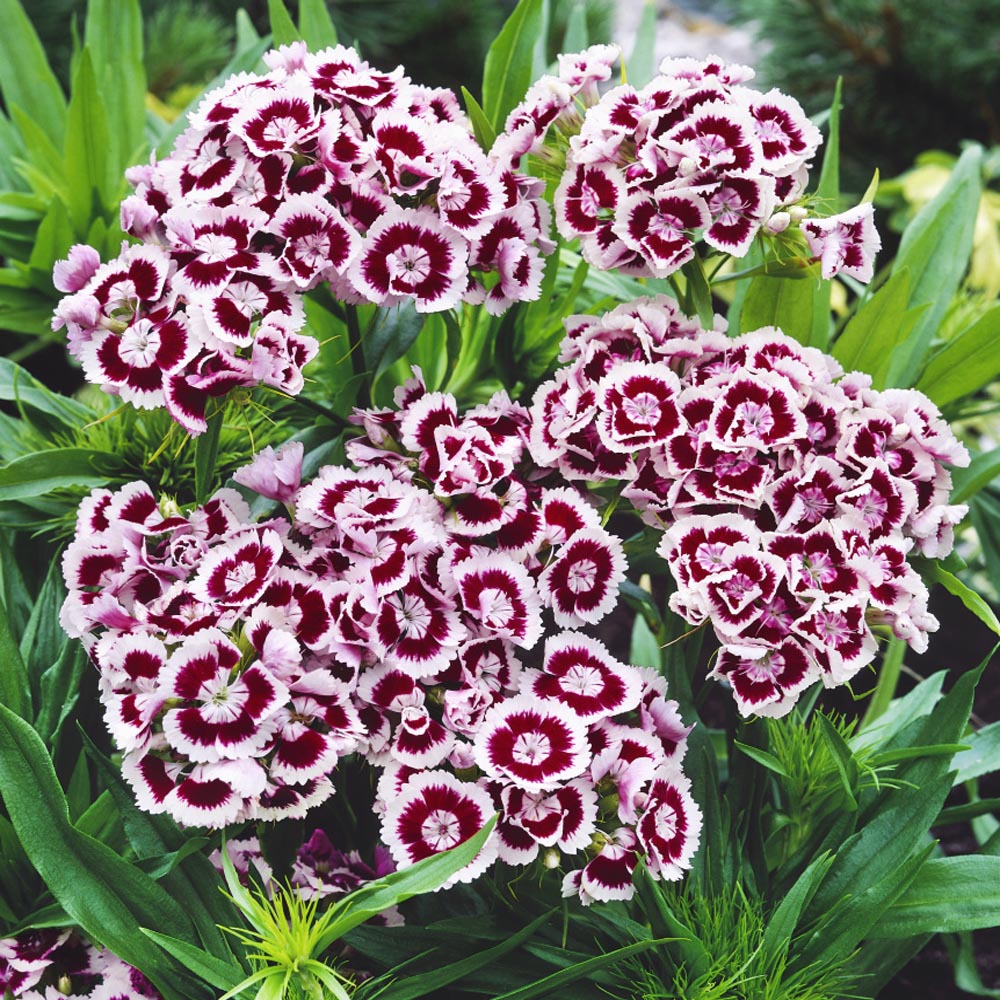 Dianthus (Dianthus Barbatus Holborn Glory) - Old named varieties of Sweet William are becoming rare as the new hybrids are taking over; however, we are excited to be able to offer this heirloom Sweet William variety of Dianthus. Dianthus Barbatus Holborn Glory flower seed dates back to the 1920s. The flower trusses are a lovely combination of purple red and a pristine white ring bloom on straight, stiff stalks which easily grow from Dianthus seeds.
Cutting garden flower
This is one of the taller Dianthus plants, so it won't be used as a ground cover plant, but it's lovely in the cutting garden. Whether indoors or in back of ground cover plants, this is a wonderful Dianthus plant.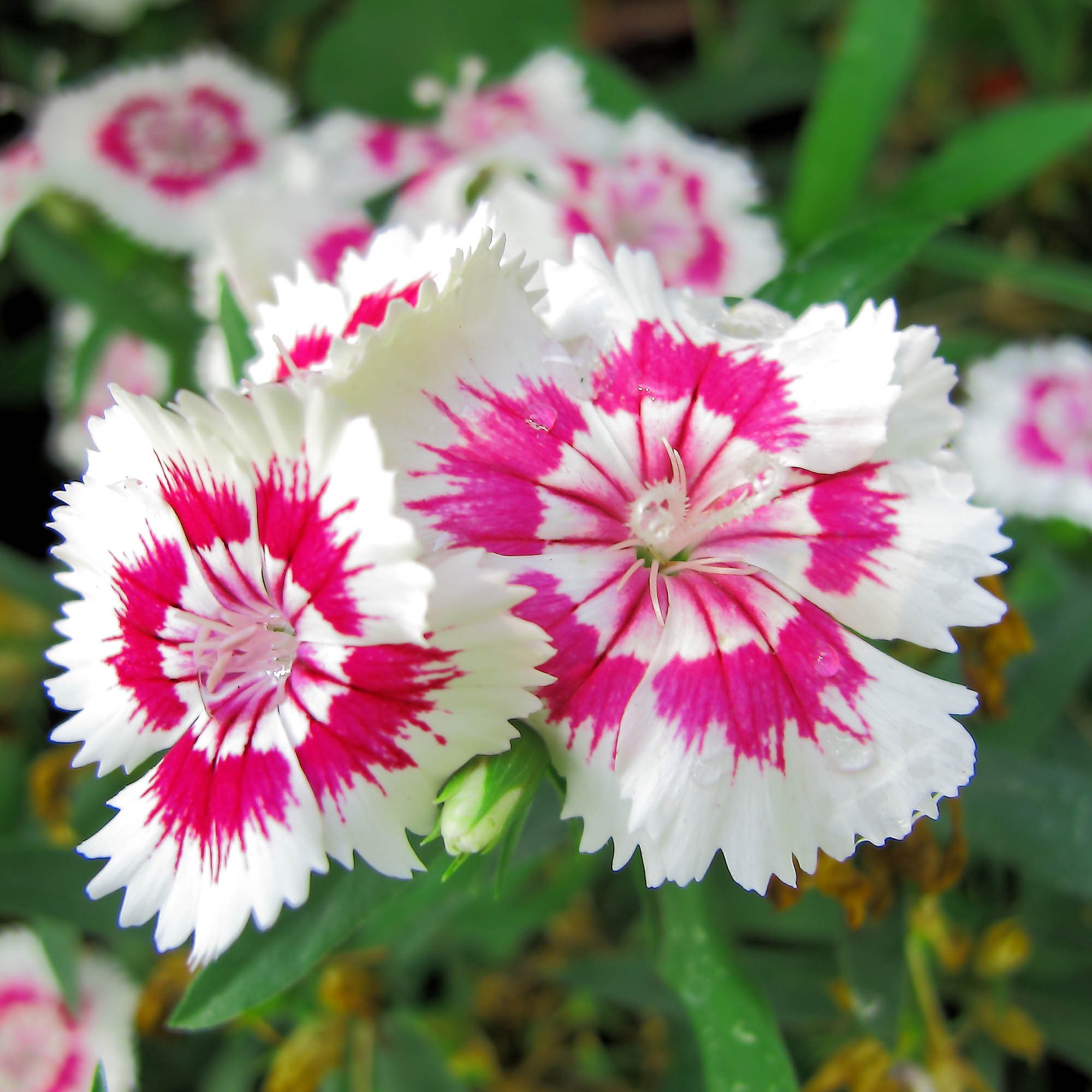 Dianthus seed | holborn
How to grow
How To Grow Dianthus From Seed: Sow Dianthus seeds indoors 4 - 6 weeks before last frost. Use sterile starter mix, and sow the Dianthus seeds on top, covering lightly with soil. Transplant seedlings outdoors after frost season has passed.

For directly sowing Dianthus seeds outdoors, wait until danger of frost is over, and directly sow the flower seed into prepared beds. Lightly cover 1/16 inch and keep seeds moist. Expect them to last a long time in the garden even in the worst summer heat and up to 2 weeks in the vase if you prefer to enjoy this flower indoors.
Sowing Rate: 2 - 3 seeds per plant
Average Germ Time: 7 - 14 days
Keep moist until germination
Attracts bees and butterflies
Depth: Cover seeds thinly 1/16 inch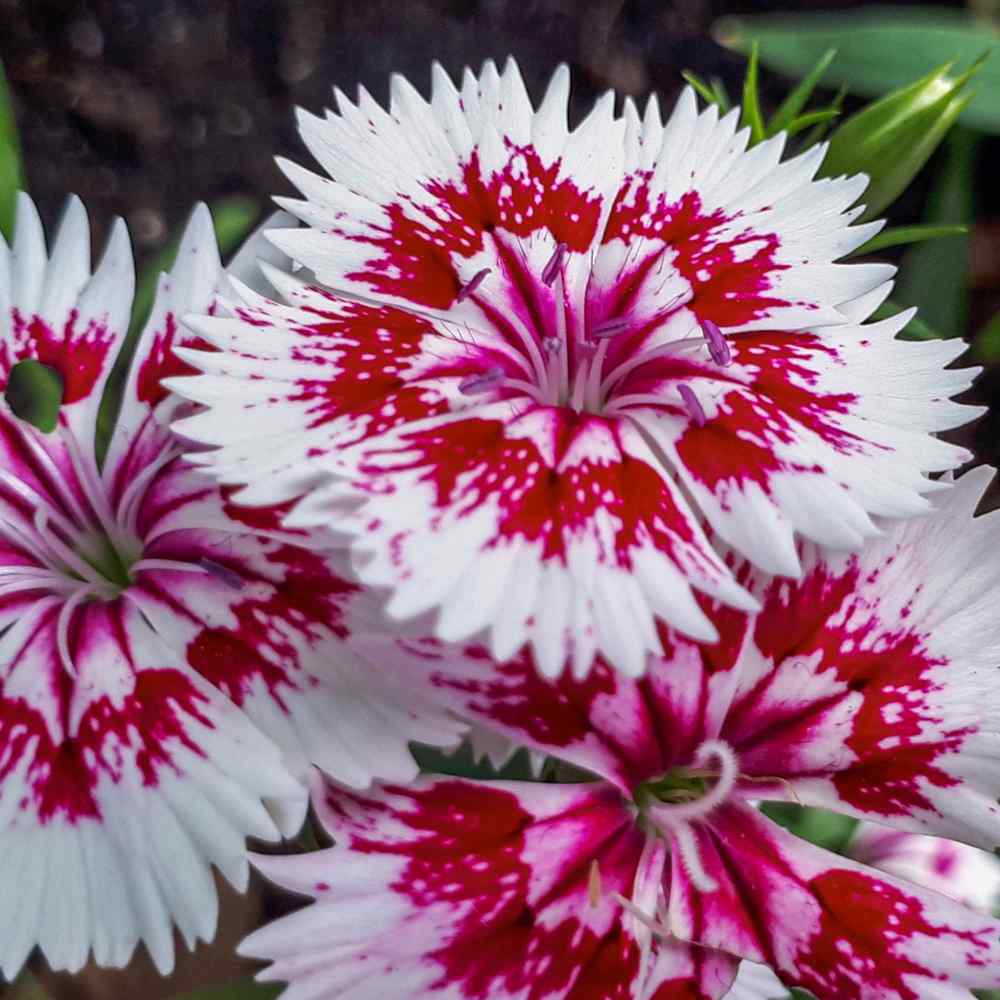 Flower Specifications
You simply won't believe the bloom size and color intensity of these flowers. The clusters reach 4 - 7 inches across, packed with fringed 3/4 inch blossoms so brilliant you won't be able to take your eyes off of them.
Height: 18 - 24 inches
USDA Zones: 5 - 9
Season: Biennial
Deer Resistant: Yes