Season: Perennial
USDA Zones: 3 - 9
Height: 40 inches
Bloom Season: Late spring through summer
Bloom Color: Blue
Environment: Full sun to partial shade
Soil Type: Well drained, pH 5.8 - 6.8
Temperature: Lower temperatures of less than 41F are very effective.
Average Germ Time: 21 - 28 days
Light Required: Do not leave in direct sunlight
Depth: Surface sow and lightly cover no more than 1/8th inch
Sowing Rate: 2 - 3 seeds per plant
Moisture: Constant moisture must be maintained
Plant Spacing: 24 - 36 inches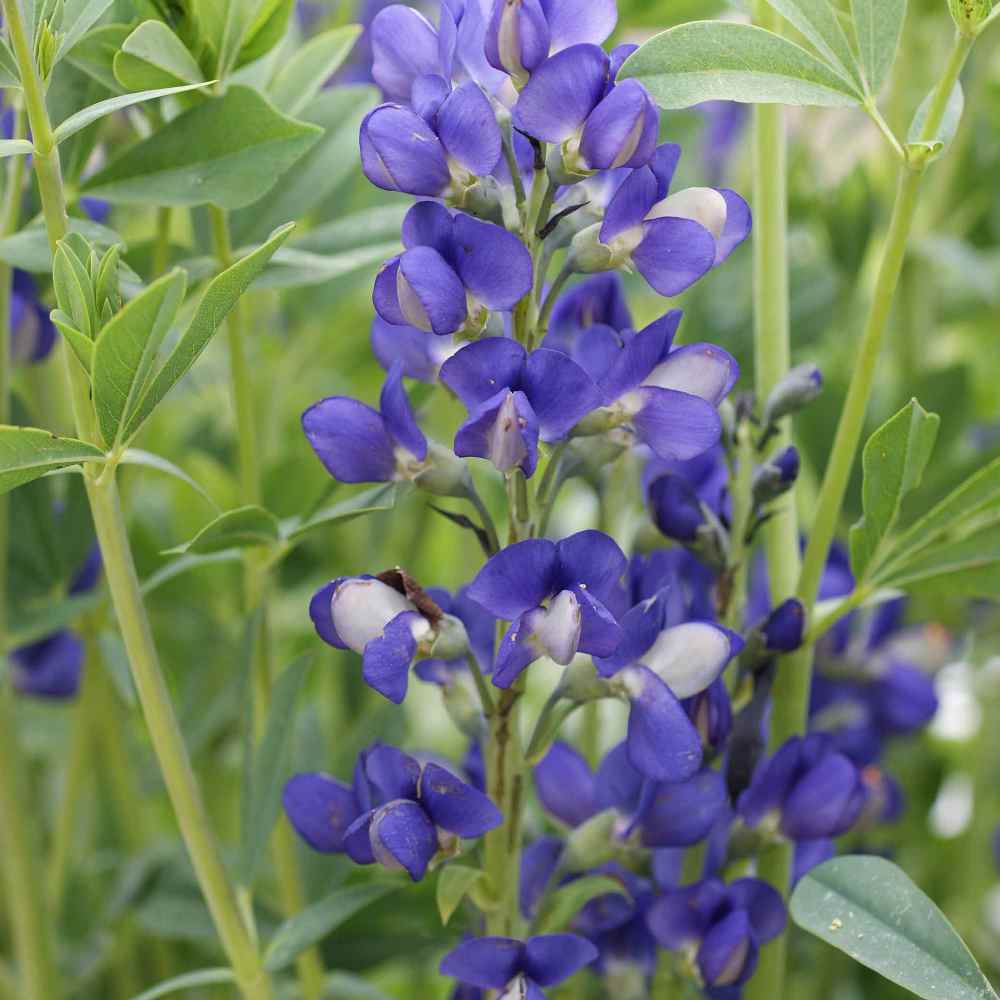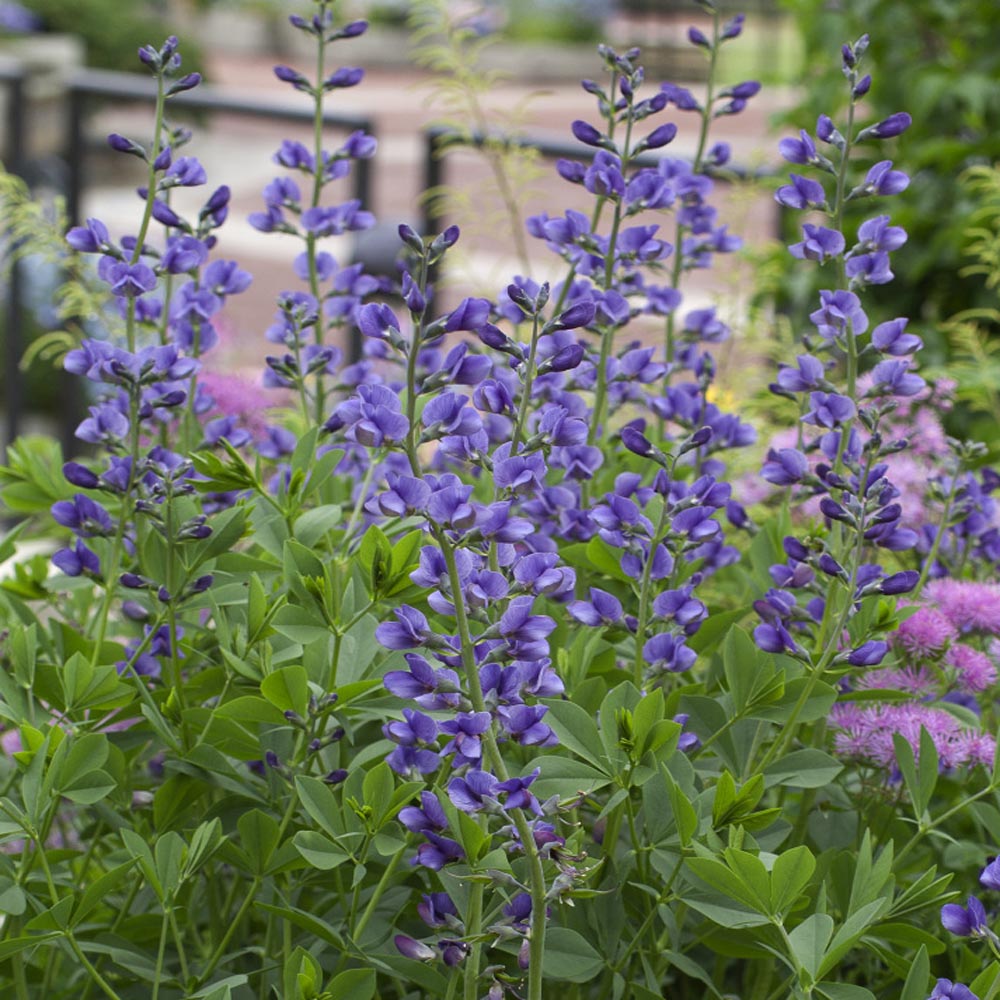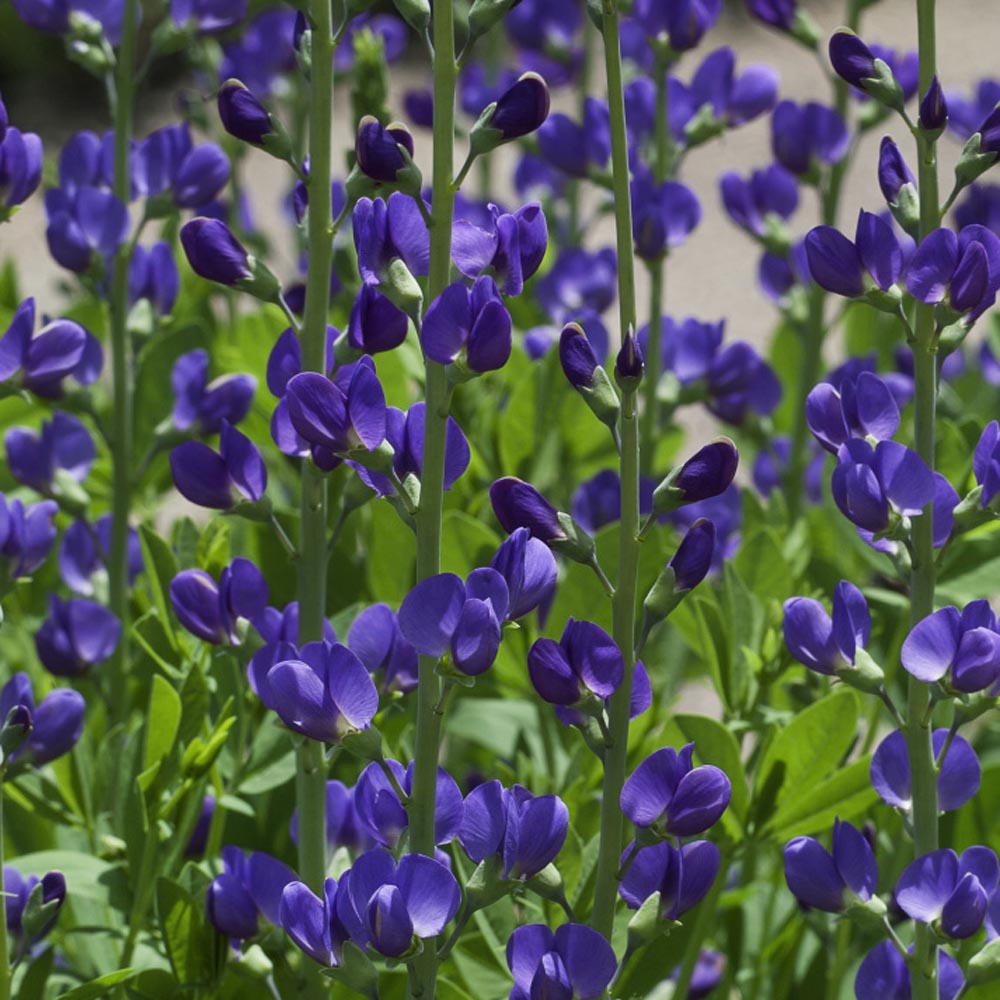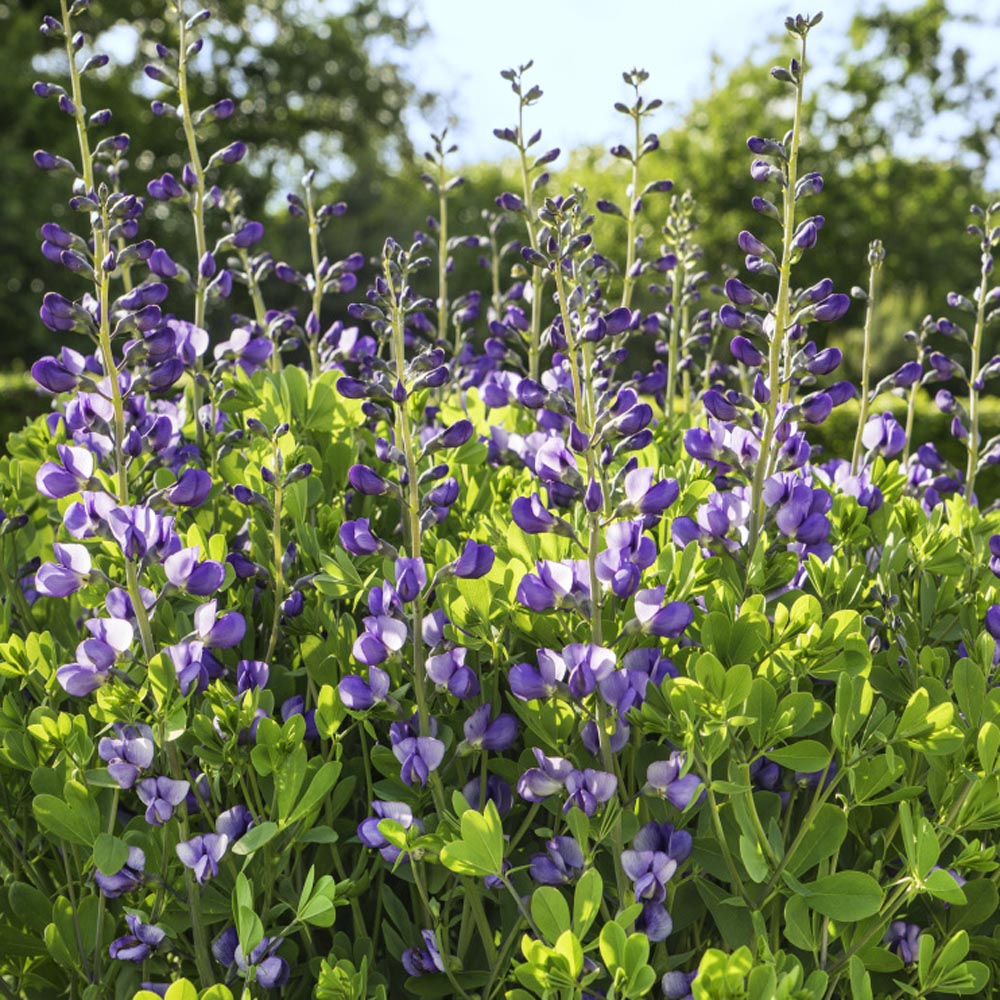 Blue False Indigo (Baptisia Australis)
- Native to the United States, False Indigo grows well from flower seeds, and historically the plants used to be in demand for the dye that was made from the blue flowers. This shrub-like hardy perennial is in the pea family and prefers cool climates. It has an upright growth, pea-like blue flowers followed by dark, shiny pea pods and attractive foliage. Also called Wild Indigo or Blue False Indigo, this interesting native prefers at least 6 hours of sun each day. False Indigo care includes following a regular watering schedule the first growing to encourage a good root system. Also, trim the plants back in the fall as they turn black with the first freeze. Baptisia australis seeds have a hard outer coat so a cold/moist treatment before starting the flower seeds indoors is needed. Or, directly sow the False Indigo seeds directly outdoors in the fall, and all the harsh temps of winter to soften the seed coat naturally.