Penstemon Seeds - Hartwegii Mix
Season: Perennial
USDA Zones: 8 - 10
Height: 28 - 32 inches
Bloom Season: Late spring through fall
Bloom Color: Scarlet
Foliage Color: Bronze-green
Environment: Full sun to partial shade
Soil Type: Well-drained soils, pH 5.8 - 6.8
Deer Resistant: Yes
Temperature: 60 - 70F
Average Germ Time: 14 - 30 days
Light Required: Yes
Depth: Cover lightly, seed should be visible
Sowing Rate: 2 - 3 seeds per plant
Moisture: Keep seeds moist until germination
Plant Spacing: 16 - 20 inches
Care & Maintenance: Penstemon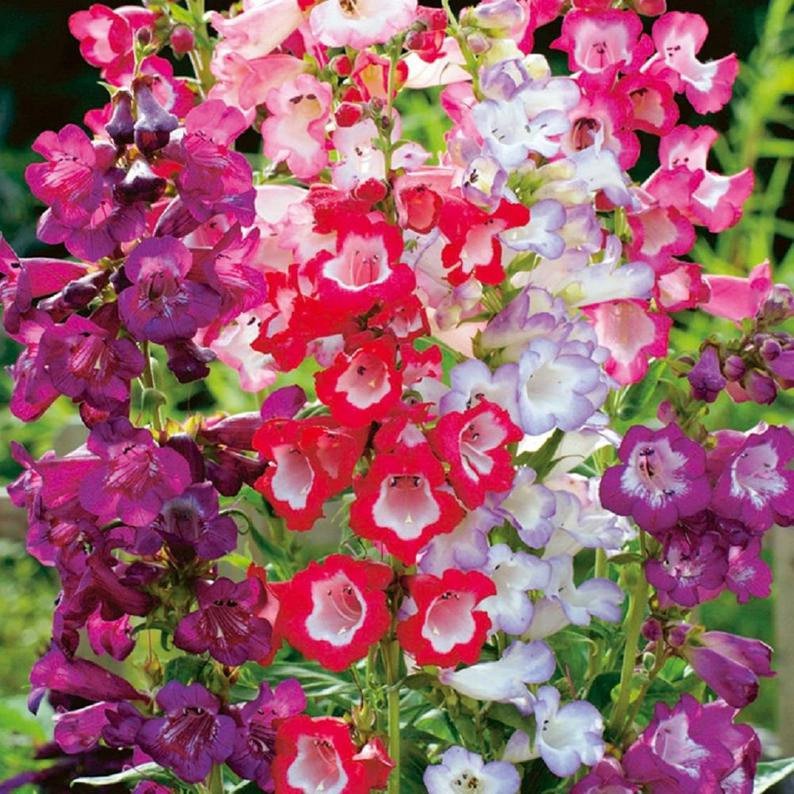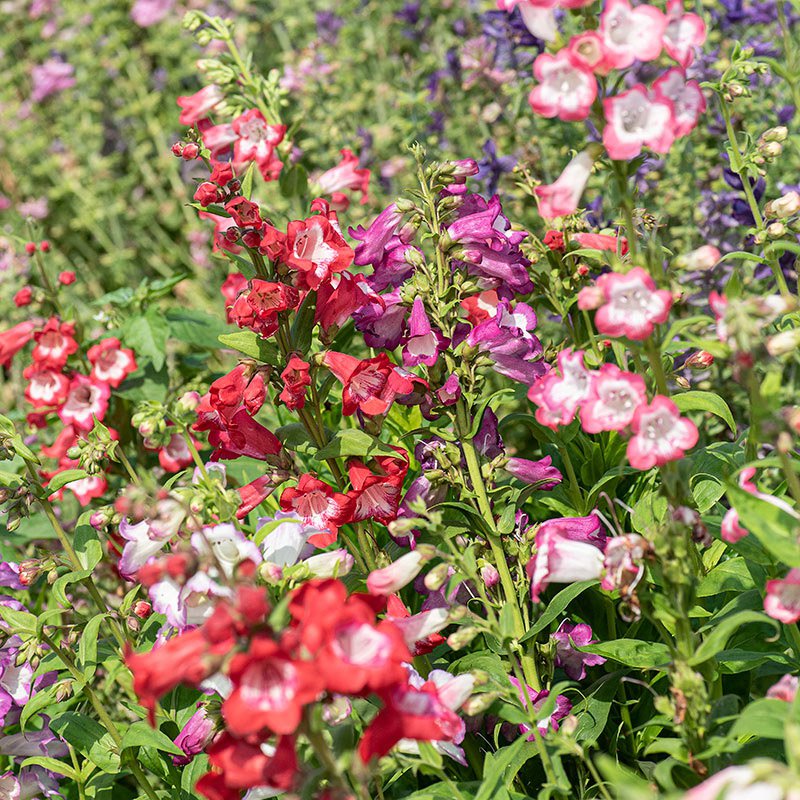 Penstemon (Penstemon Hartwegii Sensation Mix) - This 30 inch tall plant produces a wealth of brilliant scarlet, red, and pink tubular flowers with white throats. From June to September, this perennial also called Beardtongue, will reward you with non-stop blooming. Easily established from Penstemon seeds, it is a great addition to any flower garden with its deep bronze-green foliage and various color blooms. Penstemon Beard Tongue is native to Mexico and does well in warm climates. It will grow as a perennial in frost free or mild winters and as an annual in other zones.
These flowers attract hummingbirds and butterflies into the garden. Beardtongue will tolerate and even thrive in poor soils, but it requires relatively good drainage. Full sun in cool climates and partial shade in the hottest areas is preferred. Penstemon Hartwegii care includes little to moderate water once established and avoid overly fertile soil.
Sow Penstemon seeds indoors in starter trays or small pots in late winter. Press the flower seeds into the soil but seed should be visible on the surface of the soil. After danger of frost has passed, harden off the seedlings and transplant them into the flower garden. To encourage bushier growth, pinch back the plant at time of transplanting.