Penstemon Seeds - Electric Blue
Season: Perennial
USDA Zones: 5 - 9
Height: 18 inches
Bloom Season: Late Spring through early Summer
Bloom Color: Blue
Environment: Full sun
Soil Type: Well-drained soils, pH 5.8 - 6.8
Deer Resistant: Yes
Latin Name: Penstemon heterophyllus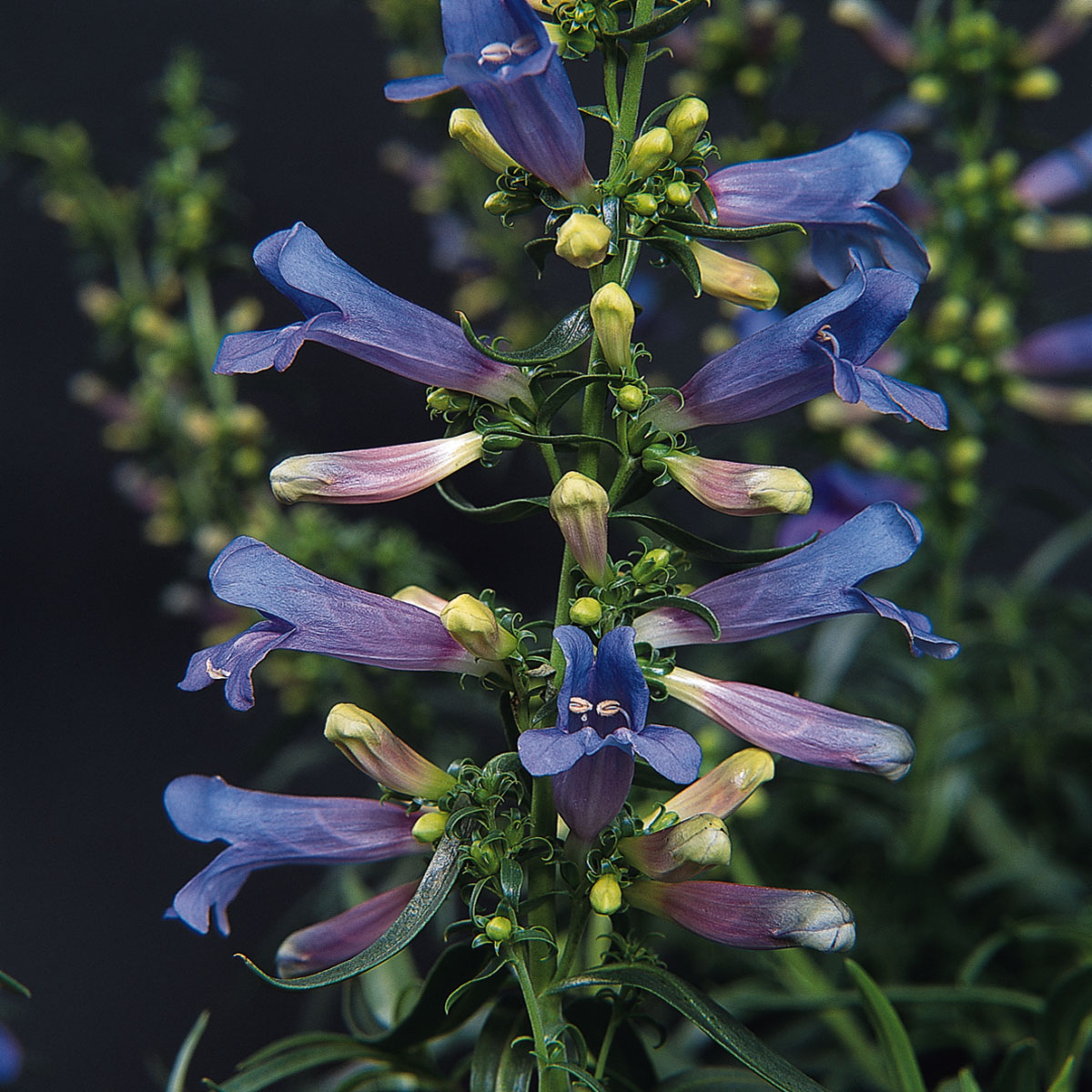 Penstemon (Penstemon Heterophyllus Electric Blue) - Penstemon Electric Blue is a selected form of the Foothills Beardtongue, a small growing evergreen shrub from California, that blooms in late spring with a memorable display of intensely blue flowers. Grows 18 inches tall and 24 inches wide in full sun. Easy to grow from flower seeds, this Penstemon has exhilarating color and is incredibly showy for the 4 - 6 weeks it remains in bloom. Flowers begin in May and slack off with really hot weather; however, it remains a drought tolerant plant.

Grows best in full sun and fast draining soil with light summer water. Can handle hot temperatures with little water. Cut back hard in early Spring and mulch annually with compost. Seems to thrive and live longer in average soil as long as it is well drained which is why a slope is a plus. Makes a great cut flower and if you water it after cutting back it may even bloom again.
These flowers attract hummingbirds and butterflies into the garden. Beardtongue will tolerate and even thrive in poor soils, but it requires relatively good drainage. Beardtongue grows best in full sun. Penstemon care includes little water once established and avoid overly fertile soil making them the perfect choice for xeriscaping.
Sow Penstemon seeds indoors in starter trays or small pots in late winter. Press the flower seeds into the soil but seed should be visible on the surface of the soil. After danger of frost has passed, harden off the seedlings and transplant them into the flower garden. To encourage bushier growth, pinch back the plant at time of transplanting.