Poppy Seeds - California Purple Gleam
Season: Annual
USDA Zones: 3 - 10
Height: 16 inches
Bloom Season: Mid spring to late summer
Bloom Color: Lilac purple shades
Environment: Full sun
Soil Type: Prefers gritty, fast-draining conditions, pH 6.6 - 7.5
Deer Resistant: Yes
Latin Name: Eschscholzia Californica

California Poppy (Eschscholzia Californica Purple Gleam ) - Sow purple California Poppy seeds and be absolutely delighted with the light purple-pink to lilac purple shades. It's a beautiful display, and it will draw attention to any meadow, naturalized setting, or your beds and borders. Purple California Poppies are highly drought tolerant and tend to perform well in just about any environment. All Poppies are easy to grow from flower seeds and require virtually no care. Growing California Poppies from seed is so rewarding, and you'll soon be enjoying the purple shades. Plant Poppies in a mass grouping for the greatest effect for xeriscape landscaping.
Grow Purple California Poppy...
And prepare to be absolutely delighted by their brilliant blooms and colors!
Poppy Seeds | California Purple Gleam
How to Grow
Start Poppy seeds directly outdoors in the early spring. Prepare the area by loosening the top 1 - 2 inches of soil. Sow the Poppy flower seeds and rake the soil covering the seed about 1/8 inch deep, and keep the soil moist until germination. Thin the Poppy seedlings to about 12 inches apart.
Sowing Rate: Approximately 5000 seeds cover 50 square feet
Depth: 1/8 inch
Moisture: Keep seeds moist until germination
Average Germ Time: 14 - 28 days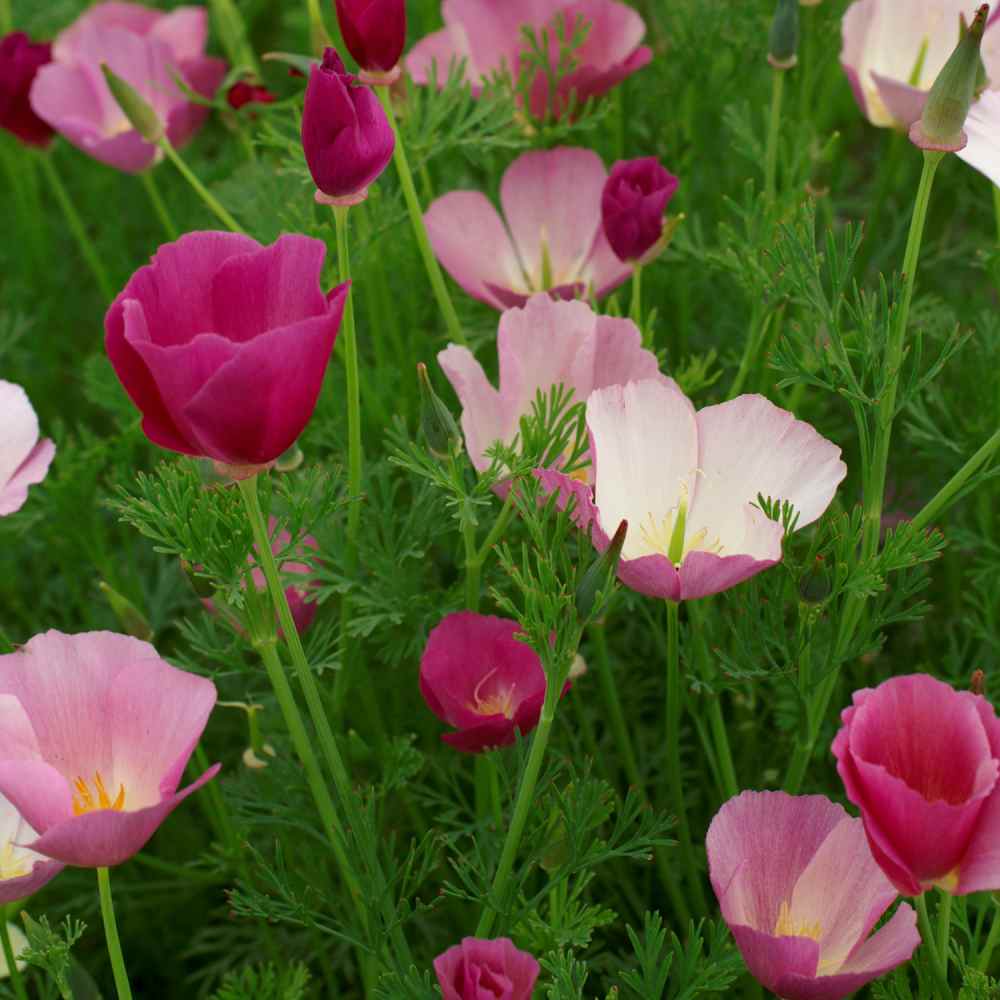 Flower Specifications
Decrease watering after the plants begin to flower.
Plant Spacing: 12 inches
Bloom Season: Mid spring to late summer
Height: 16 inches
USDA Zones: 3 - 10
Season: Annual