Poppy Seeds - Danish Flag
Season: Annual
USDA Zones: 3 - 9
Height: 24 - 36 inches
Bloom Season: Mid summer to early fall
Bloom Color: Red w/ some white
Environment: Full sun to partial shade
Soil Type: Well drained soil, pH 6.1 - 7.5
Deer Resistant: Yes
Latin Name: Papaver Somniferum



Poppy Danish Flag (Papaver Somniferum Danish Flag) - Start Poppy seeds for this showy annual with intensely rich red petals. The petals are frilly and feathered adding greater appeal, and its center has a pure white cross. Drought tolerant Poppy Danish Flag is a stunning variety, and it is especially gorgeous when planted in mass groupings. After the Poppy Danish Flag flowers are spent and the petals fall, an attractive seed pod remains. The seed pods can be preserved and used in dried arrangements or leave the seed pods in the garden for winter appeal. Danish Flag Poppy plants are easy to grow, and they thrive in most garden settings. The plants are known for self-sowing for additional seasons of beauty. If seeding is not desired, Poppy flower care would include deadheading spent flowers. Perfect for xeriscape landscaping.
A Striking Flower!
Danish flag poppies are so named due to their resemblance to the flag of Denmark: note the similarity of the white cross on a red background!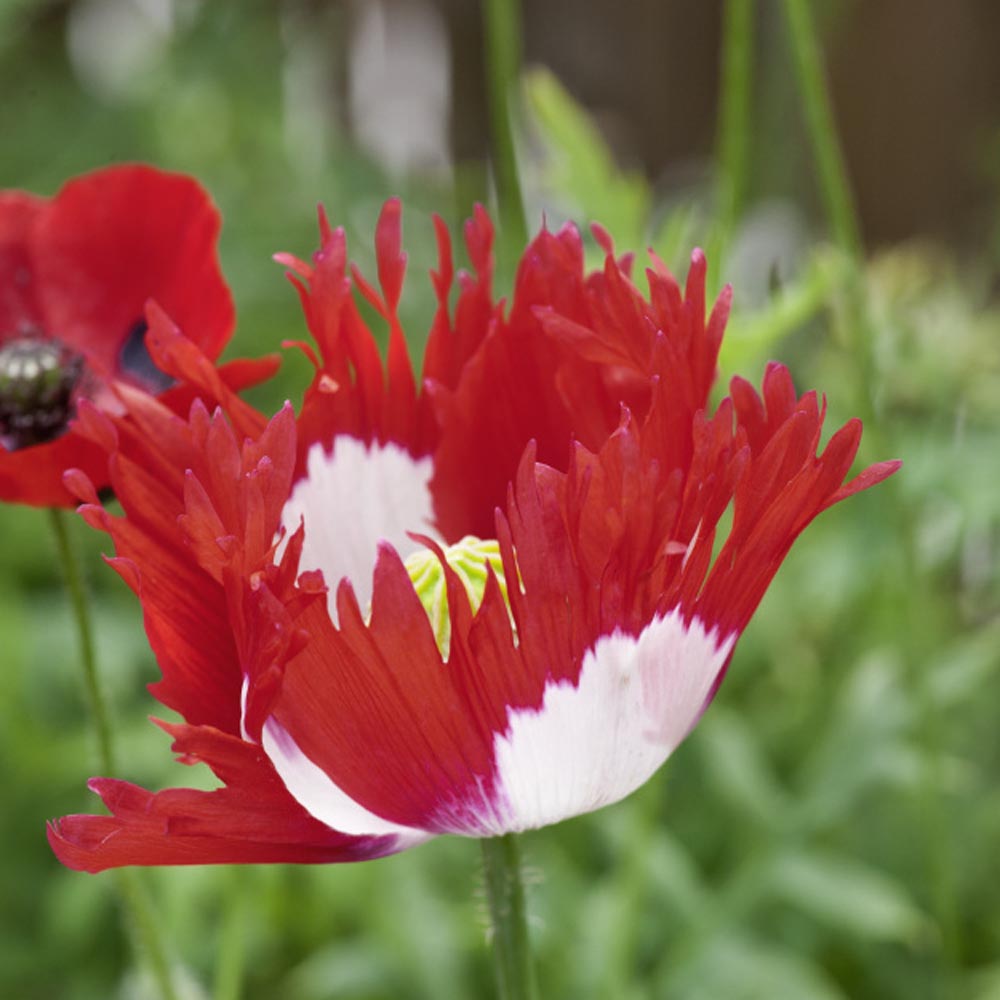 Poppy Seeds | Danish Flag
How To Grow
Danish flag poppies are difficult to transplant, as their stems and root systems are fragile. As such, it is not recommended to start them indoors before moving them to their permanent home. Plant outdoors when soil temperatures reach about 50-65F degrees, either in the fall or early spring. Seeds can be sown 8-12 inches apart, or mixed into a prepared mix and then thinned out after germination.
Sowing Rate: 5 - 6 seeds per plant
Depth: 1/16 inch deep
Moisture: Keep seeds moist until germination
Average Germ Time: 7 - 14 days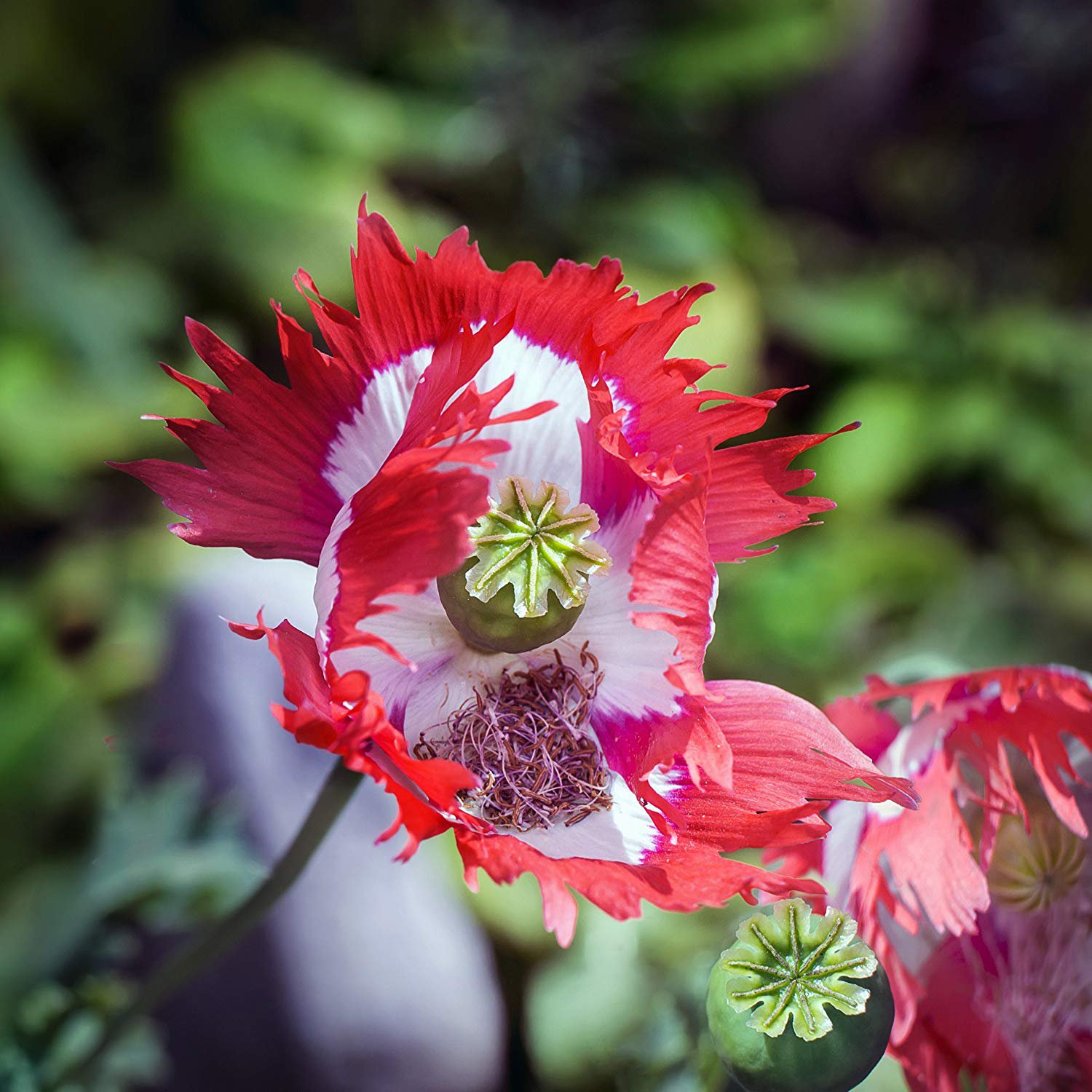 Flower Specifications
Plant seeds in loose, well-drained soil. Do not cover when planting, but lightly press seeds into soil. Seeds will germinate in about 7-14 days. Keep seeds moist until germination.
Plant Spacing: 12 - 18 inches
Height: 24 - 36 inches
USDA Zones: 3 - 9
Season: Annual