Poppy Seeds - Orientale Beauty of Livermere
Season: Perennial
USDA Zones: 2 - 7
Height: 32 inches
Bloom Season: Spring and summer
Bloom Color: Crimson-red
Environment: Full sun
Soil Type: Well-drained, pH 5.8 - 6.8
Deer Resistant: Yes
Latin Name: Papaver Orientale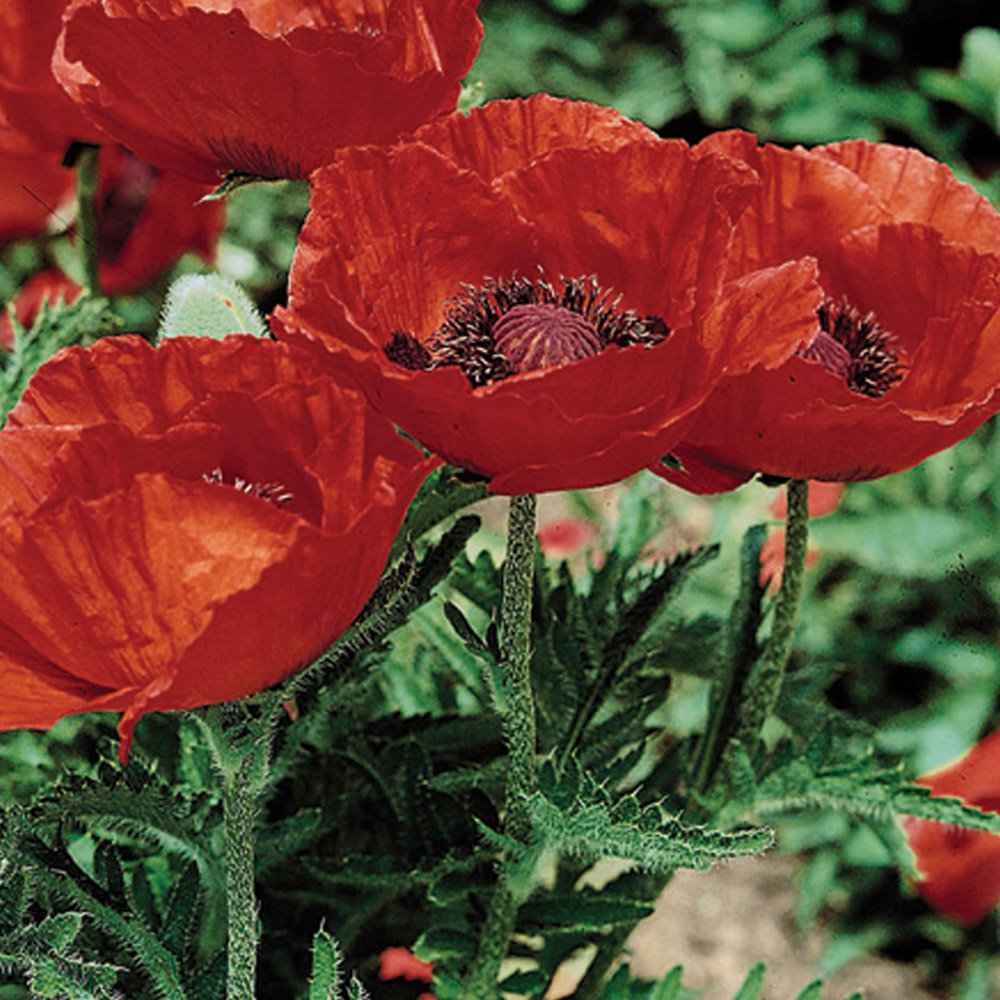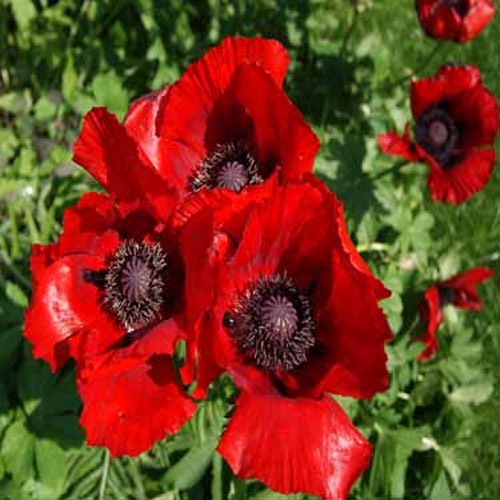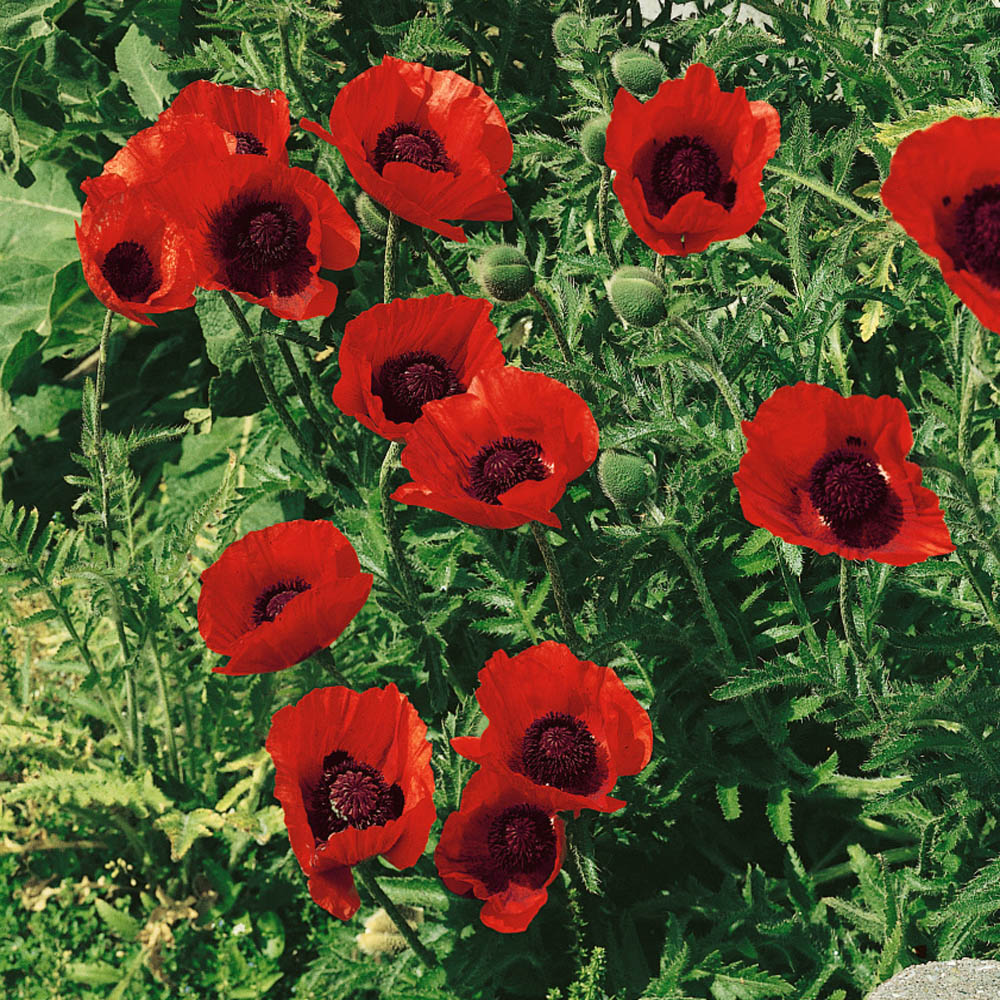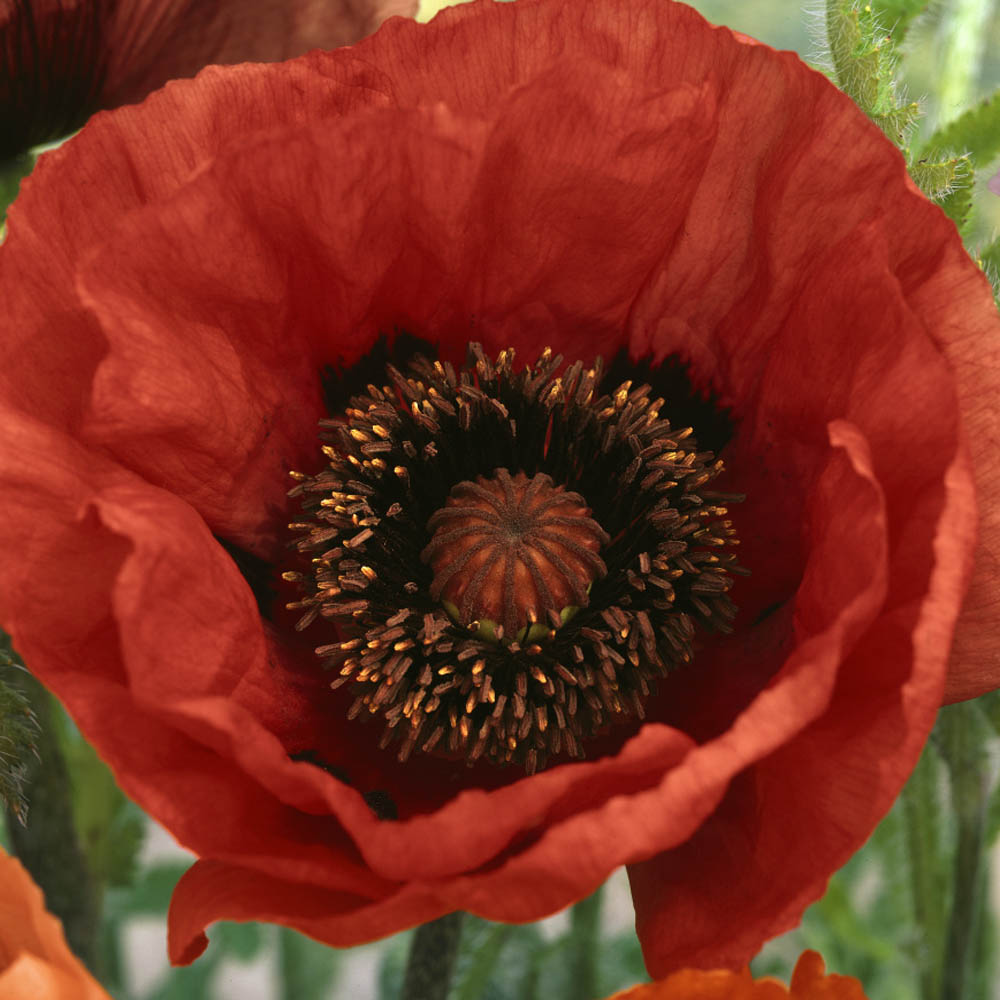 Oriental Poppy (Papaver Orientale Beauty of Livermere) - No Poppy is more striking or impressive than Beauty of Livermere Oriental Poppy. Easily grown from Poppy seeds, these huge perennial Poppies do well in cooler climates, and they are breathtakingly stunning when planted in masses. The blooms are deep, blood red and ruffled with a black cone-like center. Oriental Poppies will go dormant after they blooms, so plant Poppies among other later emerging sun-loving, sprawling perennials that will fill the space. These red Poppies prefer full sun and moderately fertile, well-drained soil. Provide regular water the first season to help with establishment, but less water will be required the following years. Beauty of Livermore Poppy also makes an excellent cut flower. Sear the stems with a match to help them absorb water in the vase.
This Beautiful Flowering Poppy...
Will grow to 32 inches tall!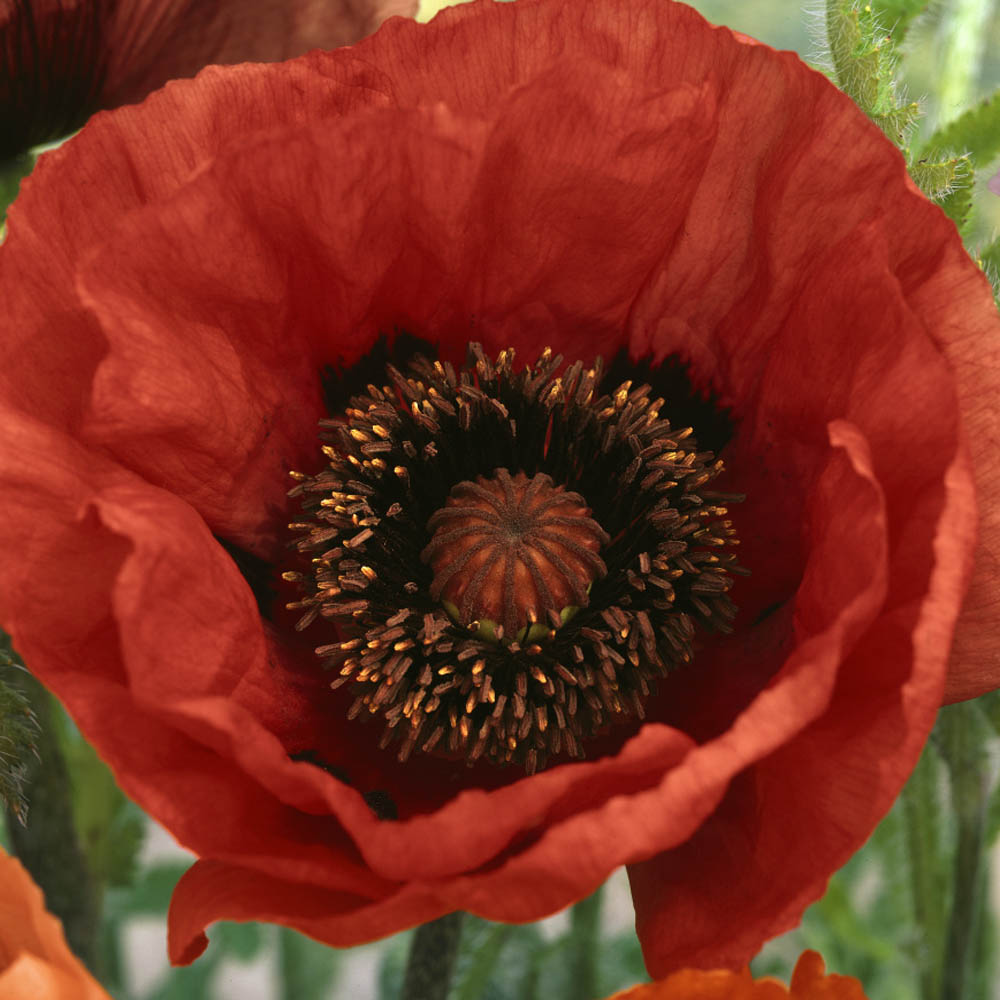 Poppy Seeds | Orientale Beauty of Livermere
How to Grow
Sow seeds outdoors in the Spring to Summer. Surface sow seed and lightly cover. Keep moist until germination occurs. These fun poppies prefer to be grown in a full sun spot. They do best when grown in a cooler climate.
Sowing Rate: 4 seeds per plant
Depth: Do not cover the seed but press into the soil
Moisture: Keep seeds moist until germination
Average Germ Time: 14 - 21 days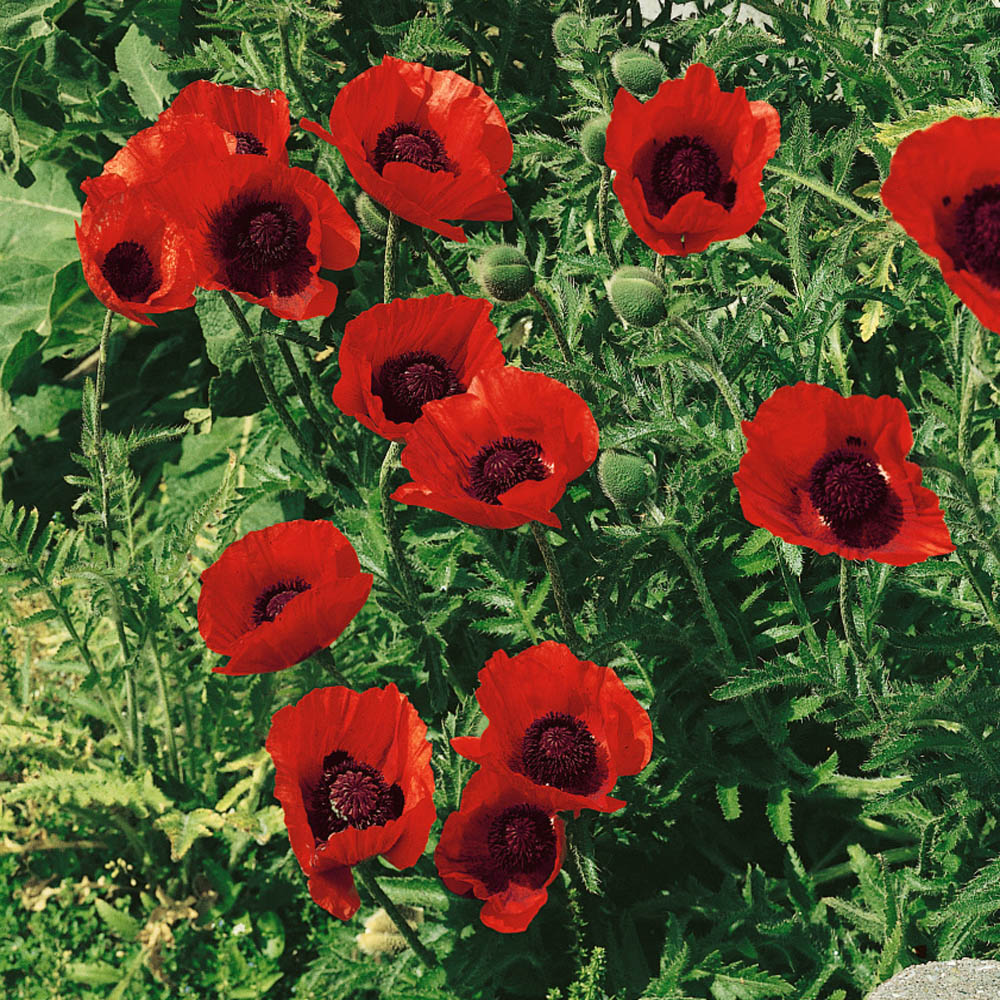 Flower Specifications
Do note that these plants do not typically survive in dry, hot conditions.
Plant Spacing: 18 inches
Height: 32 inches
USDA Zones: 2 - 7
Season: Perennial