Viscaria Seeds - Blue Angel
Season: Annual
USDA Zones: 3 - 10
Height: 10 inches
Bloom Season: Late spring through fall
Bloom Color: Blue
Environment: Full sun
Soil Type: Loamy, well-drained, pH 6.1 - 7.8
Deer Resistant: Yes
Latin Name: Viscaria Oculata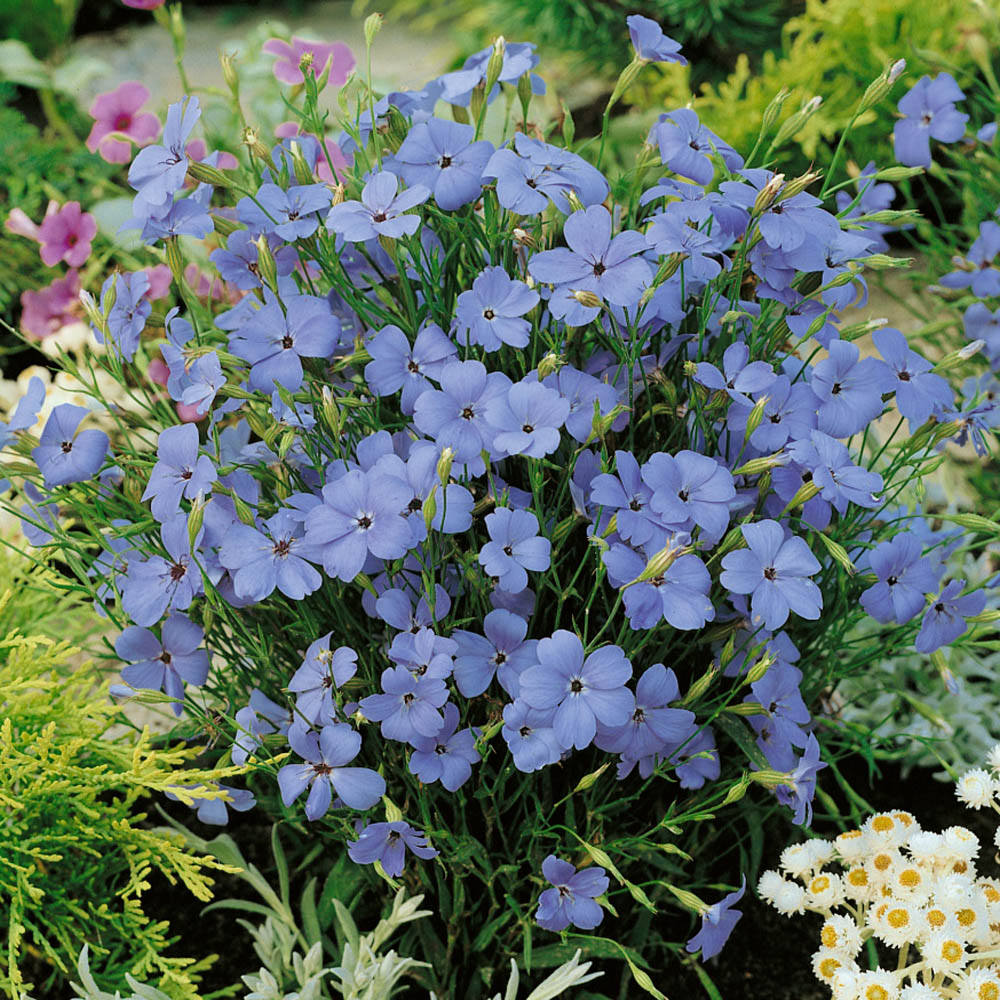 Viscaria (Viscaria Oculata Blue Angel) - No flower seed is easier to grow than Viscaria seeds. What an amazing performer it is too! It will be blooming in 6 - 8 weeks after sowing the flower seed, and it has blooms all season long. Blue Viscaria makes an excellent cut flower with long stems perfect for a vase. The blooms are 2 inches across and have wide-open, two-tone blue petals.
Viscaria Blue Angel, some gardeners call it Catchfly or Rose of Heaven, is virtually carefree, thriving as well in poor, sandy soil as in rich, loamy soil. Catchfly Angel Blue plants reach 10 inches high and 10 inches wide. These prolific bloomers are perfect for your containers, sunny beds, borders, and edging. You can't go wrong with Viscaria Blue Angel seeds!
Directly sow Viscaria seeds outdoors in a prepared seedbed. Wait until last frost before planting the Viscaria Oculata seeds. Sow groups of 3 - 4 seeds and space them 10 inches apart. Thin to strongest plant.