Groundcover Specifications
Season: Perennial
USDA Zones: 5 - 9
Height: 4 inches
Width: 10 - 12 inches
Bloom Season: Early spring to mid summer
Bloom Color: Red
Growth Rate: Slow
Environment: Full sun
Foot Traffic: Moderate
Temperature: Sow at max 41F, germination irregular over several months
Average Germ Time: 42 - 70 days
Light Required: Yes, but not direct sunlight
Depth: Do not cover seed, press lightly in to soil
Soil Type: Sandy to clay, pH 6.2 - 7.2
Sowing Rate: 8 - 12 seeds per plant
Moisture: Keep seeds moist until germination
Note: For detailed directions for indoor and outdoor planting, please Click Here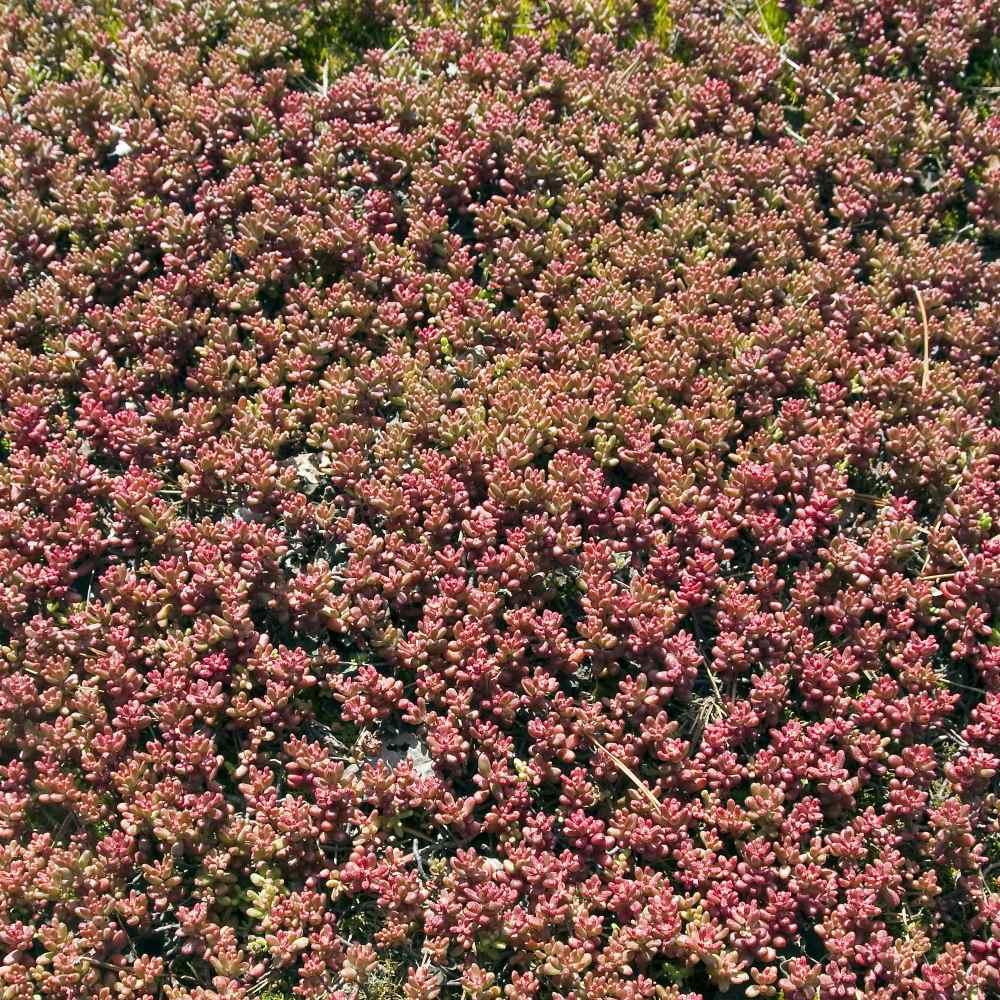 Pussytoes Red (Antennaria Dioica Rubra) - Antennaria seeds are simple to grow for an attractive perennial ground cover. This image from Heritage Perennials shows a ground cover plant that can survive hot, dry, full sun, and poor soil conditions. Not too many plants can do this, but Antennaria ground cover plants can and will. Pussytoes, another name for Antennaria Dioica, tolerates both dry and moist conditions, as long as excellent drainage is available. Antennaria Dioica Rubra, forms a very low, creeping mat of tiny, bright silvery-grey leaves with fuzzy red flowers which will bloom towards the end of spring and last until the middle of summer.
Antennaria works great in many sunny or partial shade locations including: rock gardens, mass ground cover plantings, in between flagstones, or on top of rock walls. Simply plant the Antennaria seeds where you want a beautiful carpet of drought tolerant ground cover plants with red blooms. Antennaria seeds can be started indoors 6 - 8 weeks before the end of frost season and then transplanted outside once temperatures are consistently warm. For areas with long growing seasons, Antennaria ground cover seeds can be started directly outside in a prepared seedbed. Press the Pussytoes seeds into the soil but do not cover them, and maintain moisture until germination occurs.
Antennaria plants can be divided and moved to other locations. To keep the Antennaria looking its best, cut or mow off flower stems after blooming.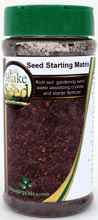 Shake 'n Seed - We are now offering shaker bottles filled with our seed starting matrix: rich soil, gardening sand, water absorbing crystals, and starter fertilizer. This not only helps dispense your seed, but it gets it off to a great start! Simply remove lid from shaker bottle, add seed from packet, put back on lid, shake the bottle vigorously for 15 seconds, and then shake your way to beautiful new plants! Use Shake 'n Seed over good quality soil, and then gently water to keep seed moist until it sprouts. Great for ground covers or mass planting flower seeds.