Season: Annual
USDA Zones: 3 - 9
Height: 24 inches
Bloom Season: Summer
Bloom Color: Blue
Environment: Full sun to partial shade
Soil Type: Rich, well-drained, pH 6.6 - 7.3
Temperature: 70F
Average Germ Time: 7 - 14 days
Light Required: Yes
Depth: 1/8 inch
Sowing Rate: 5 - 6 seeds per plant
Moisture: Keep moist until germination
Plant Spacing: Rows 24 inches a part; thin seedlings 8 - 10 inches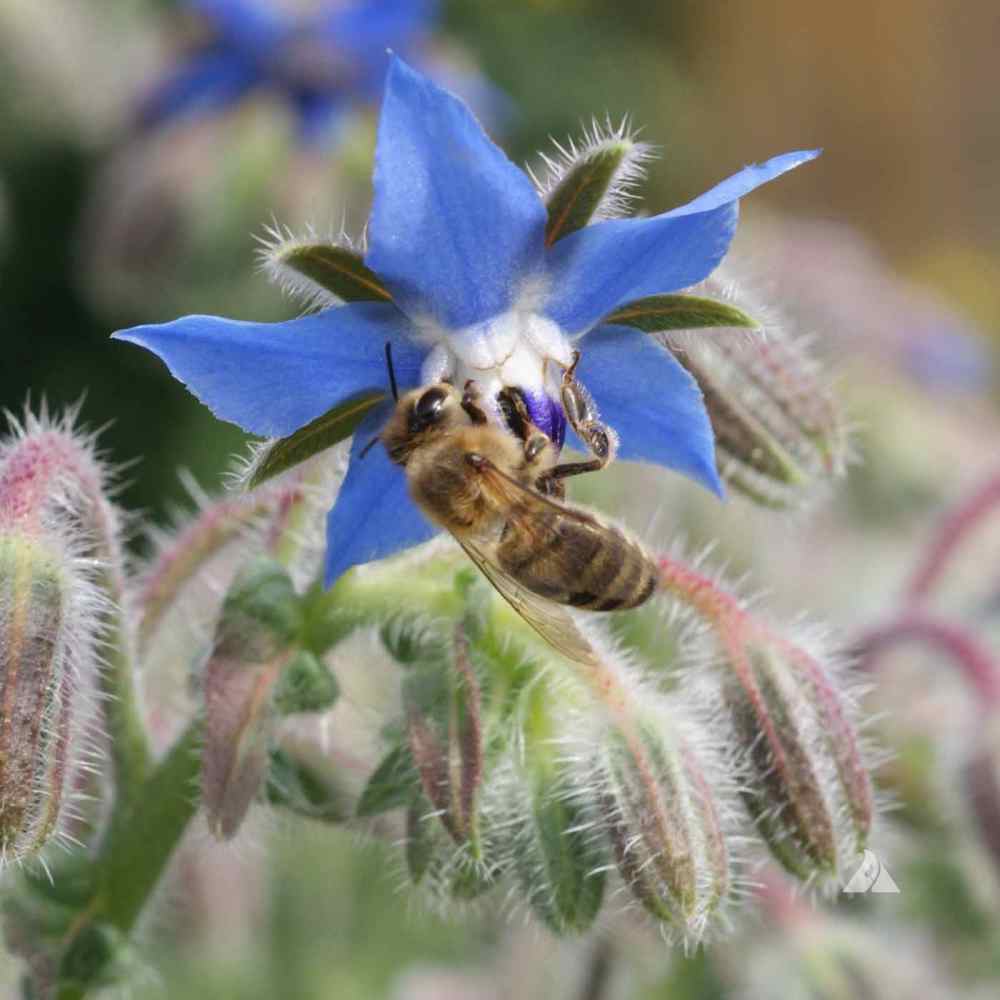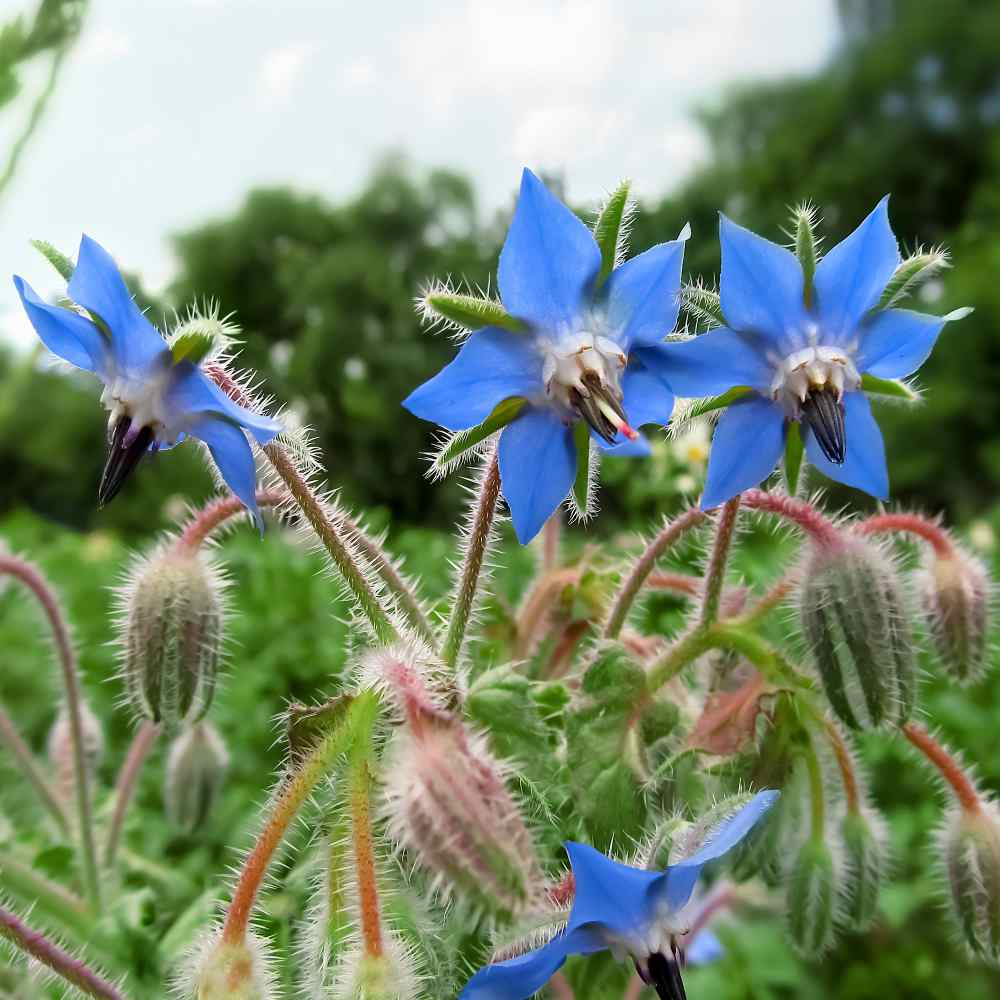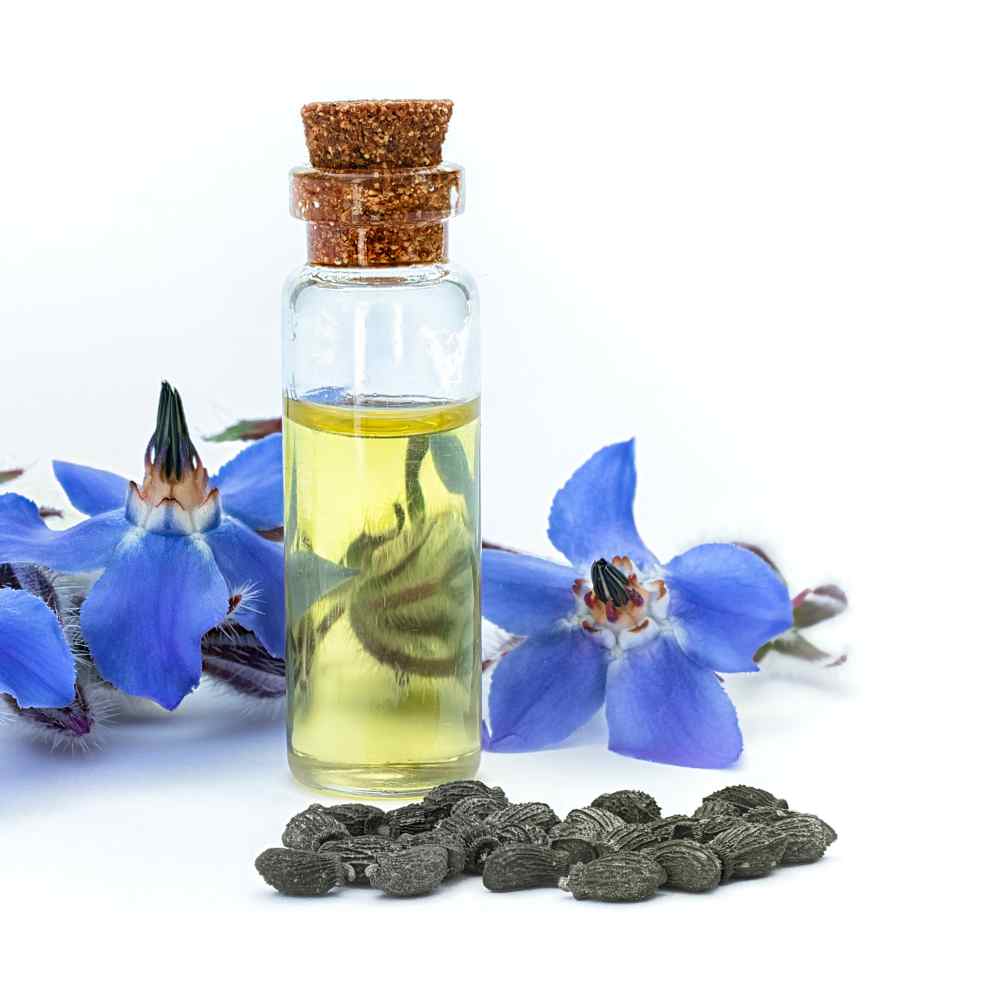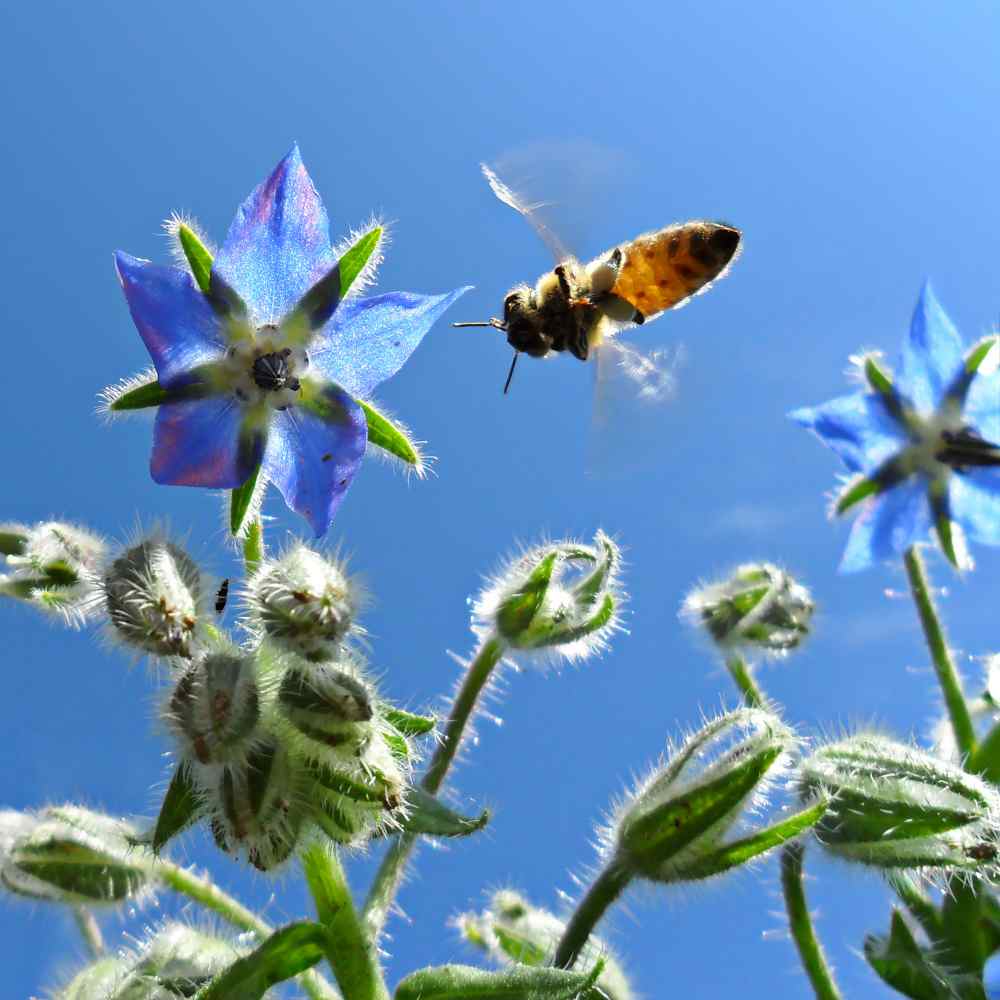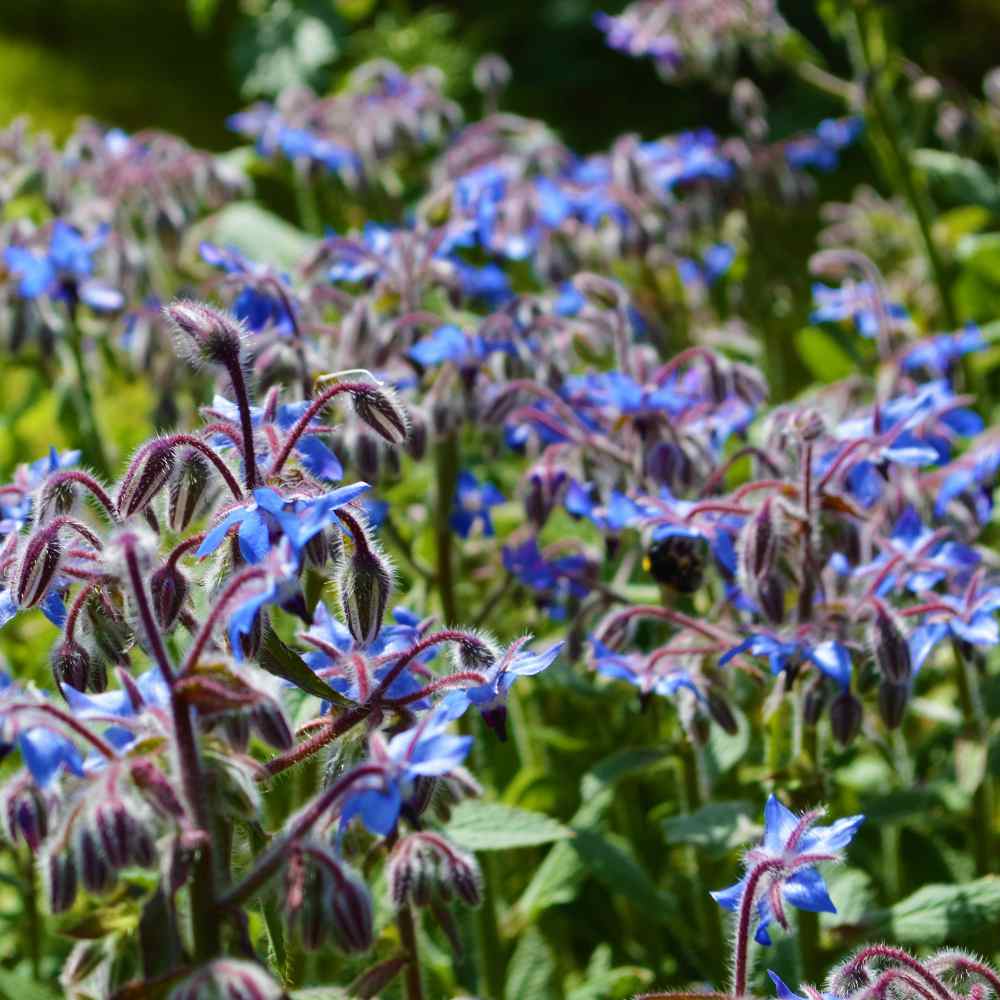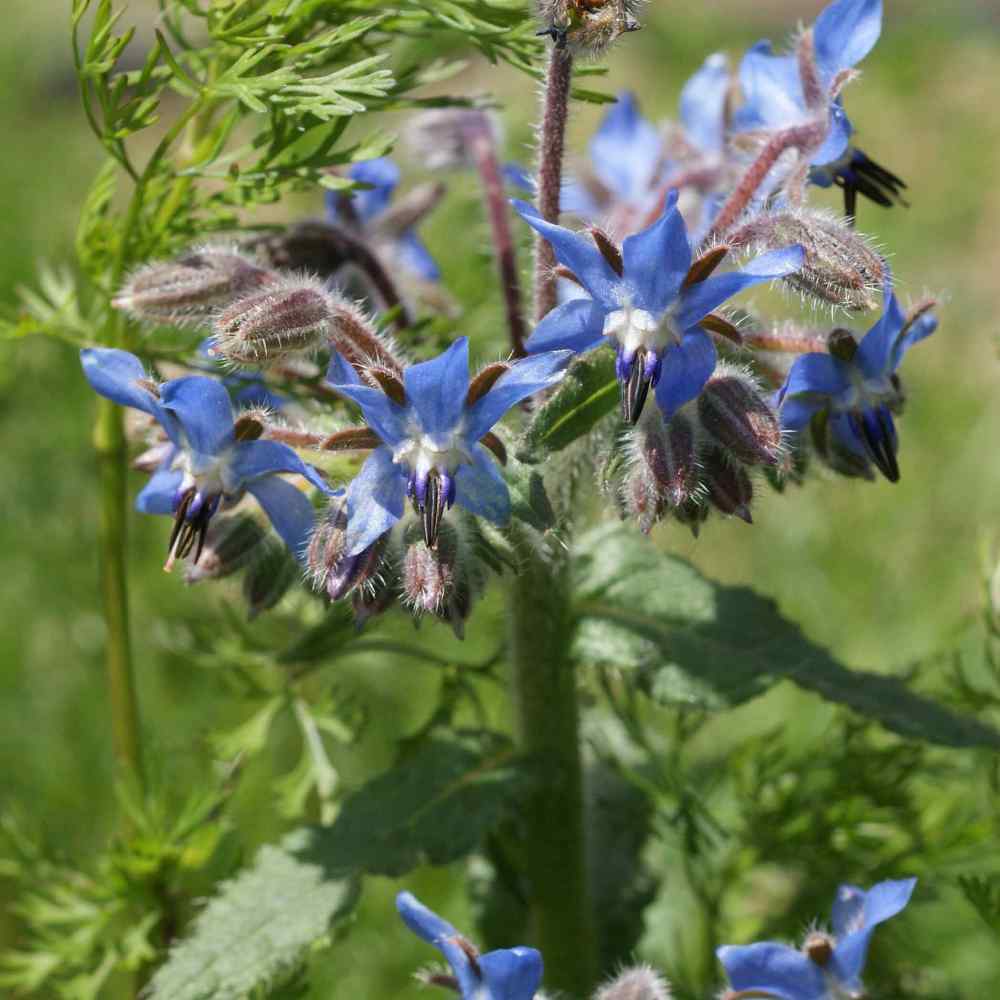 Borage (Borago Officinalis) - Grow this decorative plant from Borage seeds. Borage herb seeds produce these beautiful star-shaped flowers and textured leaves. Borage herb benefits include beauty in the garden, attraction for bees and a great addition to summer drinks.
Plant this unusual 24 inch annual herb for its pure ornamental value, to attract much-coveted bees to your garden, and to harvest for teas and other summer drinks. When young, the cucumber flavored leaves may be added to salads. The flowers (which are excellent for cutting and have a long vase-life) are used as garnishes (in cold drinks like ice tea and lemonade) or added to salads. Borage plants are also considered to be a great companion plant for vegetable gardens and orchards because of the attraction of bees to the blue flowers. Plant Borage seeds where pollination is needed!
How To Grow Borage From Herb Seed: Direct sow Borage seeds outdoors after danger of frost has passed. These herb seeds prefer fine, well-worked moist soil. Borage is considered to be a liberal self-sower, dropping its own herb seeds, so you can enjoy more plants next year.
Approximate Seeds Per Ounce: 1,500